I want to start off by saying, this post is in absolutely no way endorsed by No7 or Boots. I've paid for all these products myself (or had them for Christmas) and my opinion is entirely my own. I'm just so darn enthusiastic about No7's skincare products!
I've been using No7 for as long as I've worked at Boots (nearly 3 years!). I started off using the face wipes and have slowly built up a full routine of No7 products that suit me.
Here's my routine with a step-by-step of product details below the video:
Step 1: No7 Beautiful Skin Face Wipes – I swear by these bad boys. I hate using anything else so when they're on offer I stock up! £7 is a hefty price tag for face wipes, but when they're £5 off, £2 is nothing for great skin.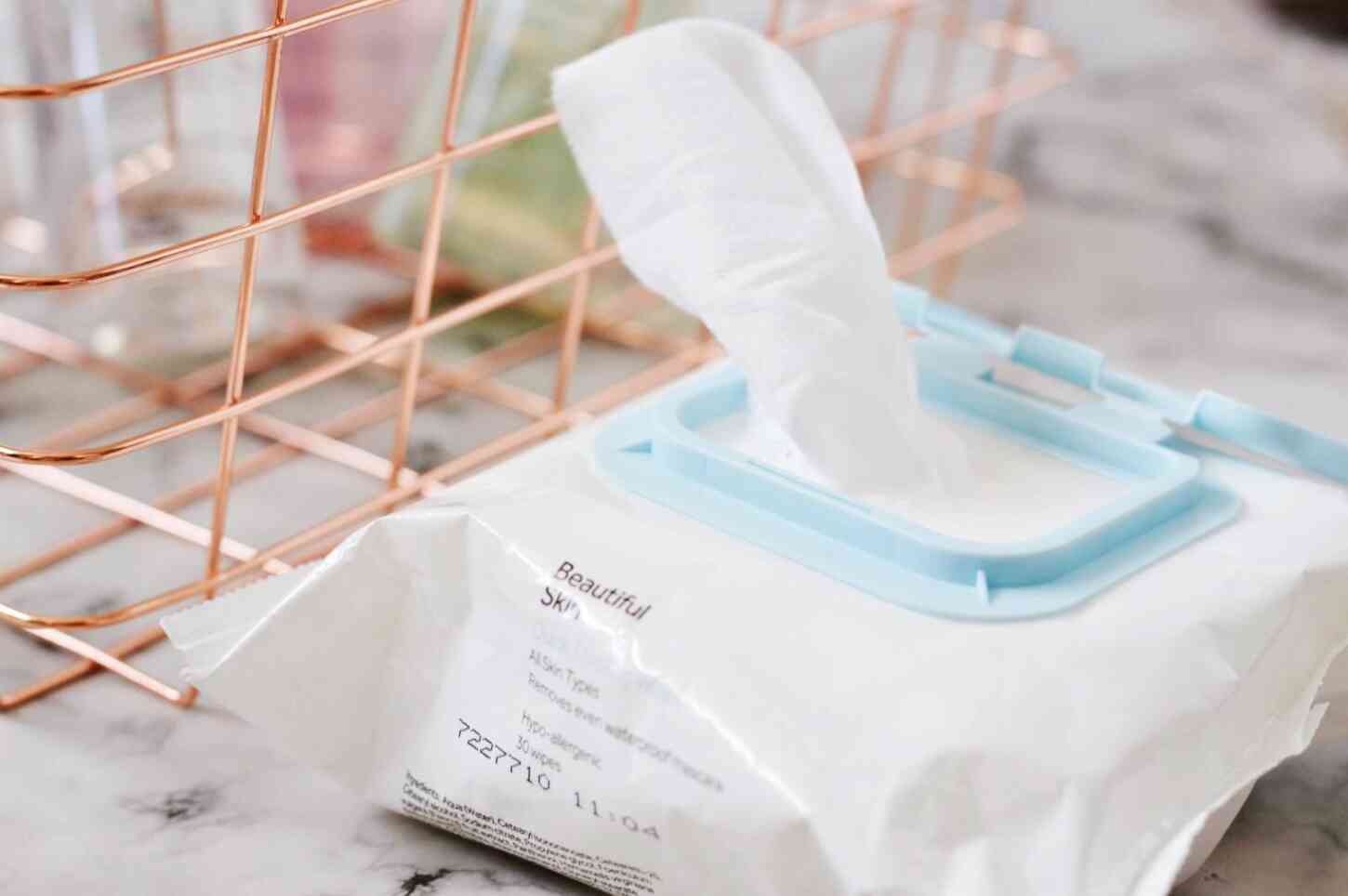 Step 2: No7 Beautiful Skin Eye Makeup Remover – I use this to clean my lashes and brows more thoroughly with a cotton pad.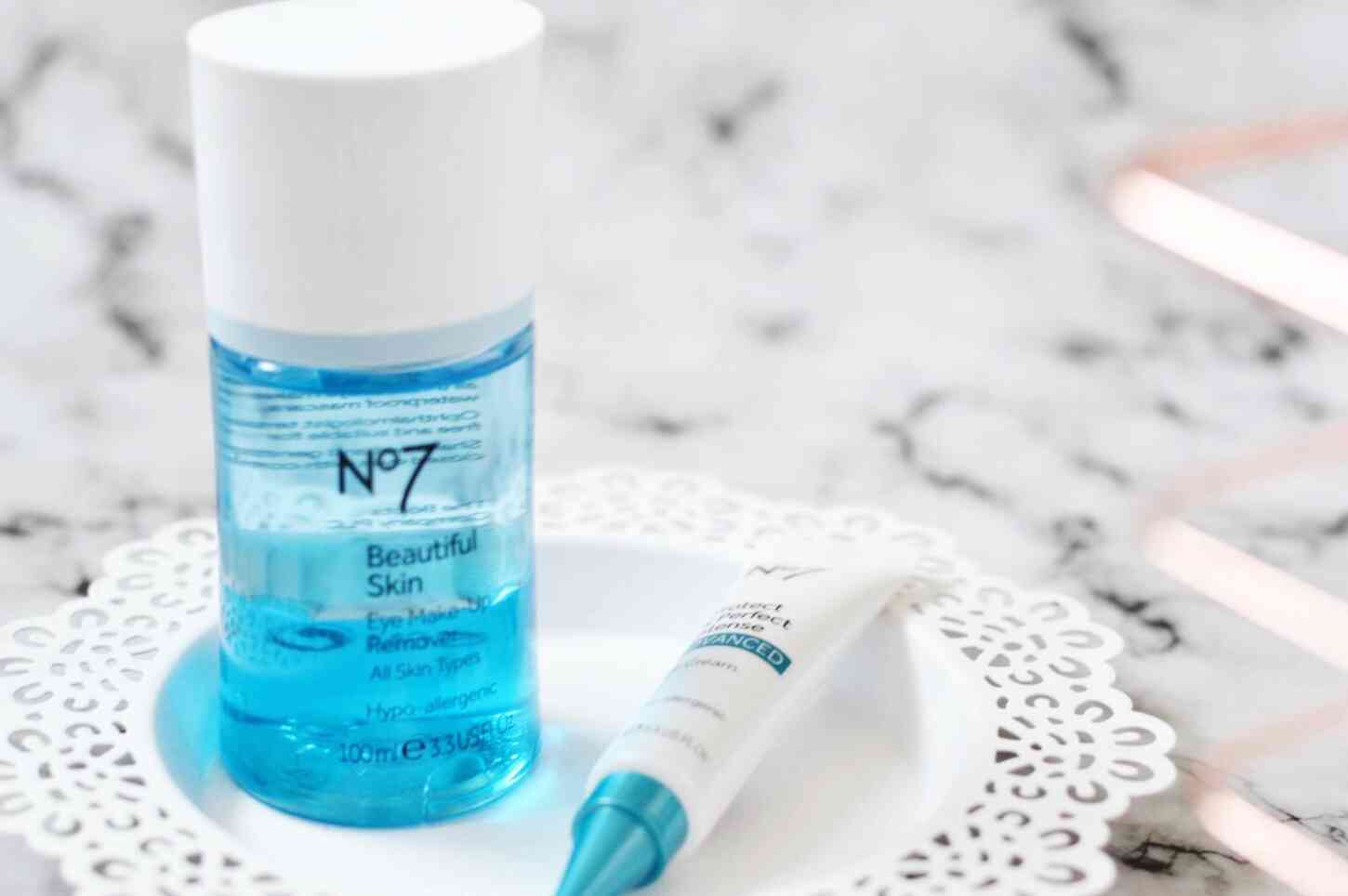 Step 3: No7 Beautiful Skin Micellar Cleansing Water for Normal/Oily Skin – This is such a lovely product. I use a clean cotton pad to cleanse my face with micellar water to remove any last traces of dirt from my skin.
Step 4: No7 Beautiful Skin Foaming Cleanser and No7 Cleansing Brush – I wet my face with warm water and then use 1-2 pumps of the foaming cleanser and dot it around my face. I then take my No7 Cleansing Brush on its slow setting and gently massage my face in small circular motions for both exfoliation and a deep cleanse.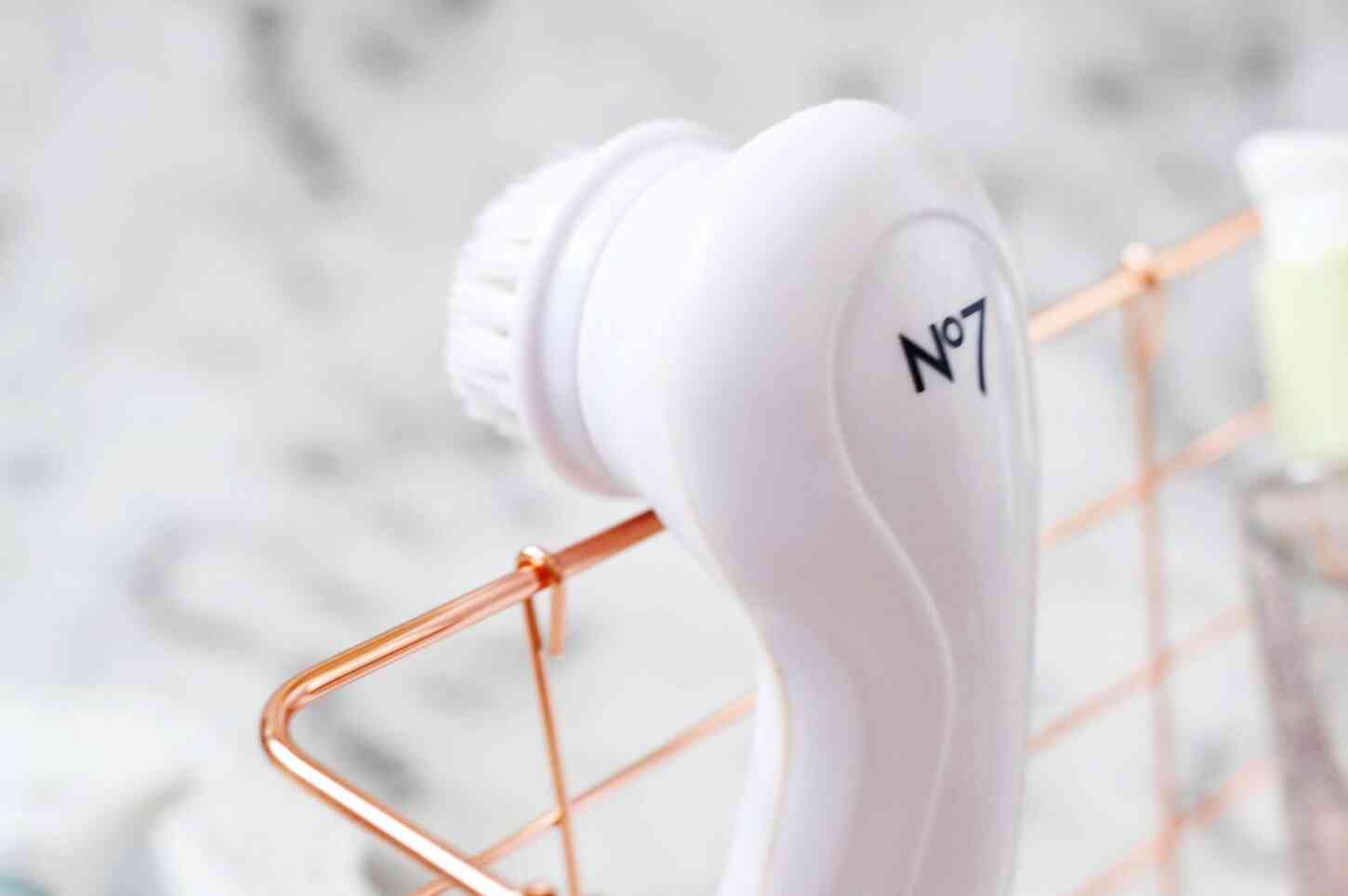 Step 5: No7 Beautiful Skin Radiance Revealed Exfoliator – I use this on the areas I usually get dry skin, such as around my nose, on my chin and in the centre of my forehead. It helps remove the dead skin and promote cell rejuvenation for healthier skin.
Step 6: No7 Soft and Soothed Gentle Toner – I love this for how gentle it is. Some toners can feel really chemically on my skin and actually feel like they're burning, but this one is alcohol free, so just gently restores the pH of my skin and makes me feel super clean.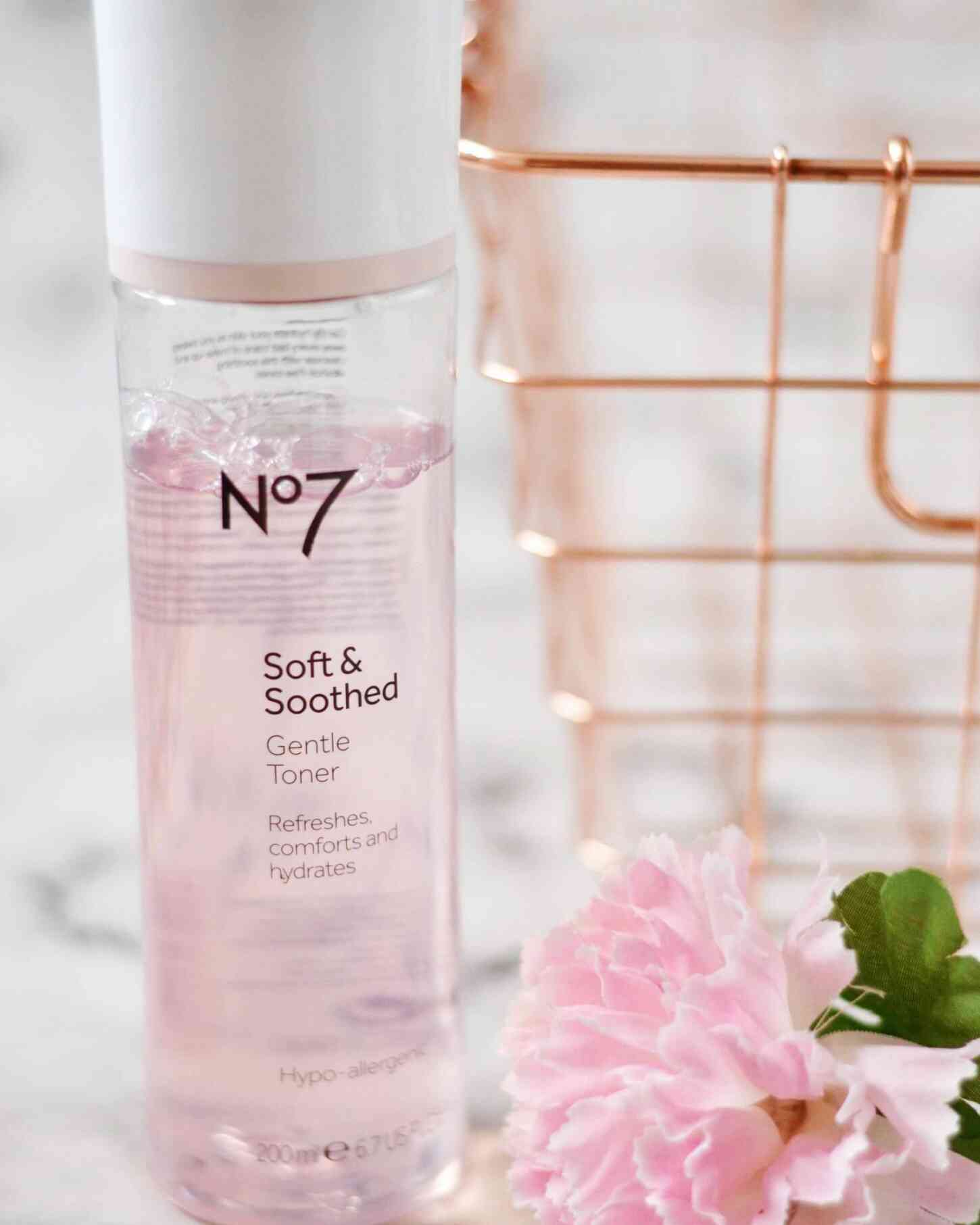 Step 7: No7 Beautiful Skin Day Cream for Normal/Oily Skin – I made the mistake of using a cream for dry skin, when I actually have combination skin. Since using this moisturiser my skin has been a million times better! This has to be my favourite part of the routine.
Step 8: No7 Perfect and Protect Eye Cream – I use less than a pea-sized dot and gently pat it under my eyes with my ring finger, it helps a lot with dark circles and the prevention of wrinkles.
Step 9: No7 Anti-Aging Shimmering Lip Screen – It's really important to protect your lips with SPF, even in winter.
So there we have it, the skincare I swear by. Sometimes I'll mix it up and do a No7 Hot Cloth Cleanser as a relaxing spa-night treat, and sometimes I'll include some blackhead extraction after exfoliating. This year, I've vowed to take better care of my skin, and for me, No7 is 100% the way to do that.
Beff xx