David Bowie is my idol. I have a tattoo on my ribs of his iconic lightening bolt and the words Rebel Rebel. You can imagine my excitement when I spotted this t-shirt on the Nasty Gal website!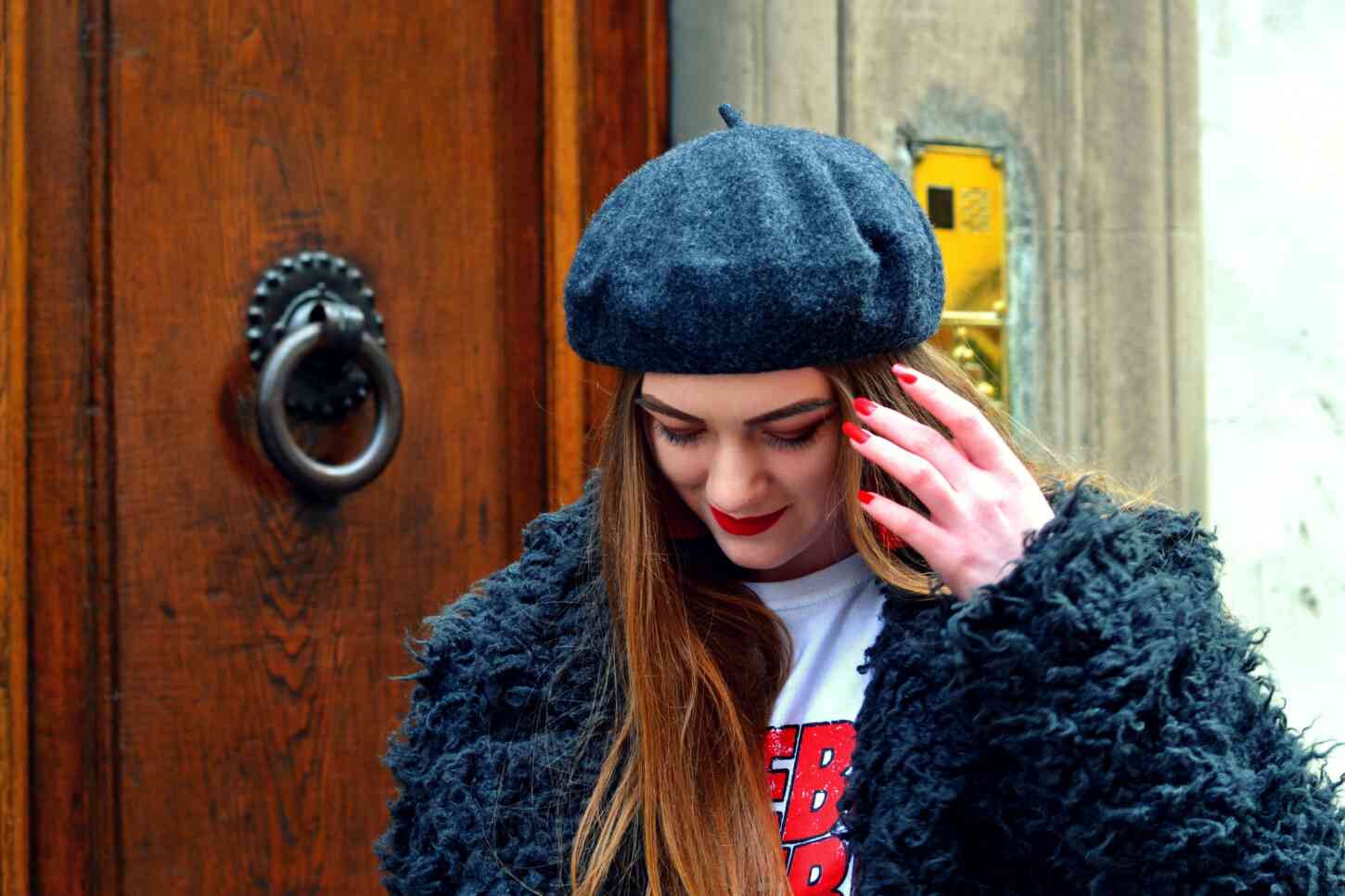 This t-shirt was the foundation of my outfit, and since it's essentially your average slogan tee, it goes with practically anything.
---
Beret – Amazon – £4.99
Earrings – Emporium at Boots – £7.50
Rebel Rebel tee – Nasty Gal – £15
Teddy Bear Coat – iCandy – £120
Vinyl Skirt – Primark – £8
Bag – Nasty Gal – £8 (sale)
---
I paired it with this black vinyl skirt from Primark. I love the vinyl trend at the moment and I would totally get some of those fabulous vinyl trousers from Topshop but truth be told, I tried them on and it just wasn't working out for me. I'll stick to the not-so-daring, not-so-squeaky skirt.