As a lot of you probably know (if you don't, you're new here, hi newbie), I work at Boots. One perk of which is spying the new releases from makeup brands before they're even out on the shelf. I was looking for a new foundation and was torn between Bourjois and Revlon, but Twitter persuaded me to go for Bourjois.
Twitter, I no longer whole-heartedly trust your judgement.
I picked up two Bourjois products, the Healthy Mix foundation and one of the brand new Satin Eyeshadows. As I'd spent over £12 I got a free gift with purchase which included a further three full-sized products.
I completed a full makeup look using all five of these products alongside a few old faithfuls.
Bourjois Healthy Mix Foundation – Shade 51, Light Vanilla
When I first applied this foundation I wasn't blown away. The formula is quite thin and only provides a light coverage. I also found it to have a bit of a yellow tone to it, which doesn't suit my cool complexion. I can make it work by building it up to two layers and using my concealer and powder over it to bring it closer to my skintone. However, I don't think I'll be repurchasing when I finish the bottle though, unless I end up falling in love. Revlon Colourstay is next on the to-try list.
Bourjois Satin Edition Eyeshadow – Shade 02, Oh de Roses!
This product, whilst marketed as eyeshadow, is a little multi-purpose gem. I added some shimmer to my lid to create a smokey eye look, but also used it to highlight my brow bone, cheek bones and cupids bow. It applies as a cream but dries down to a more powdery consistency, meaning it doesn't really smudge. I find it a little hard to work with as a cream, but its finish is lovely. This comes in six shades at the moment, and I feel they could create some beautiful eye looks.
Bourjois Little Round Pot Duo Blush – Shade Inseparoses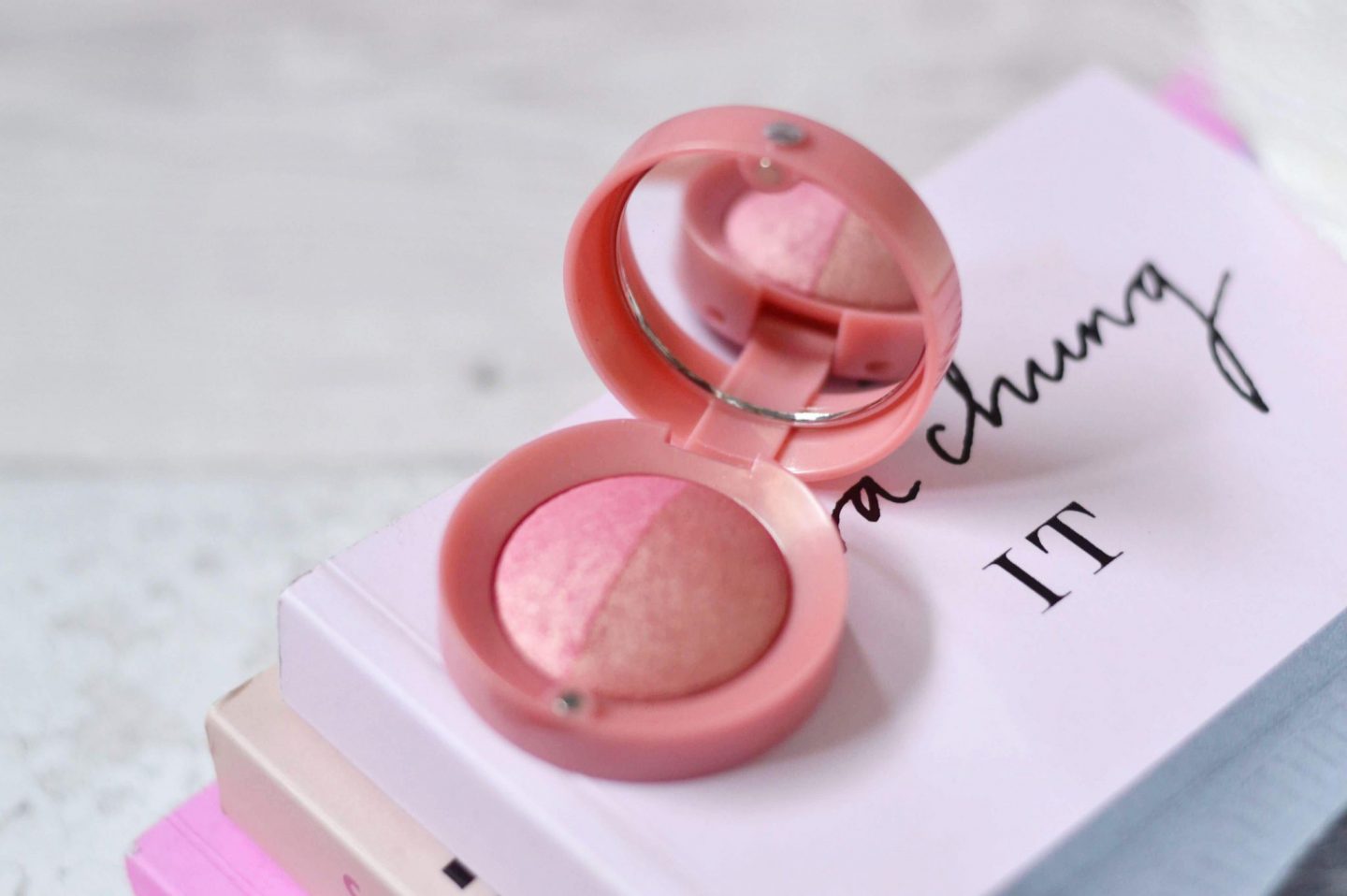 Every spring makeup look needs a flush of blush. These baked Bourjois blushes are the perfect combination of pigment and transparency to provide just a subtle touch of colour to your cheeks. The brush that comes with it isn't the best, but something like the Real Techniques Contour Brush works a lot better.
Bourjois Contour Edition Lip Liner – Shade 01, Nudewave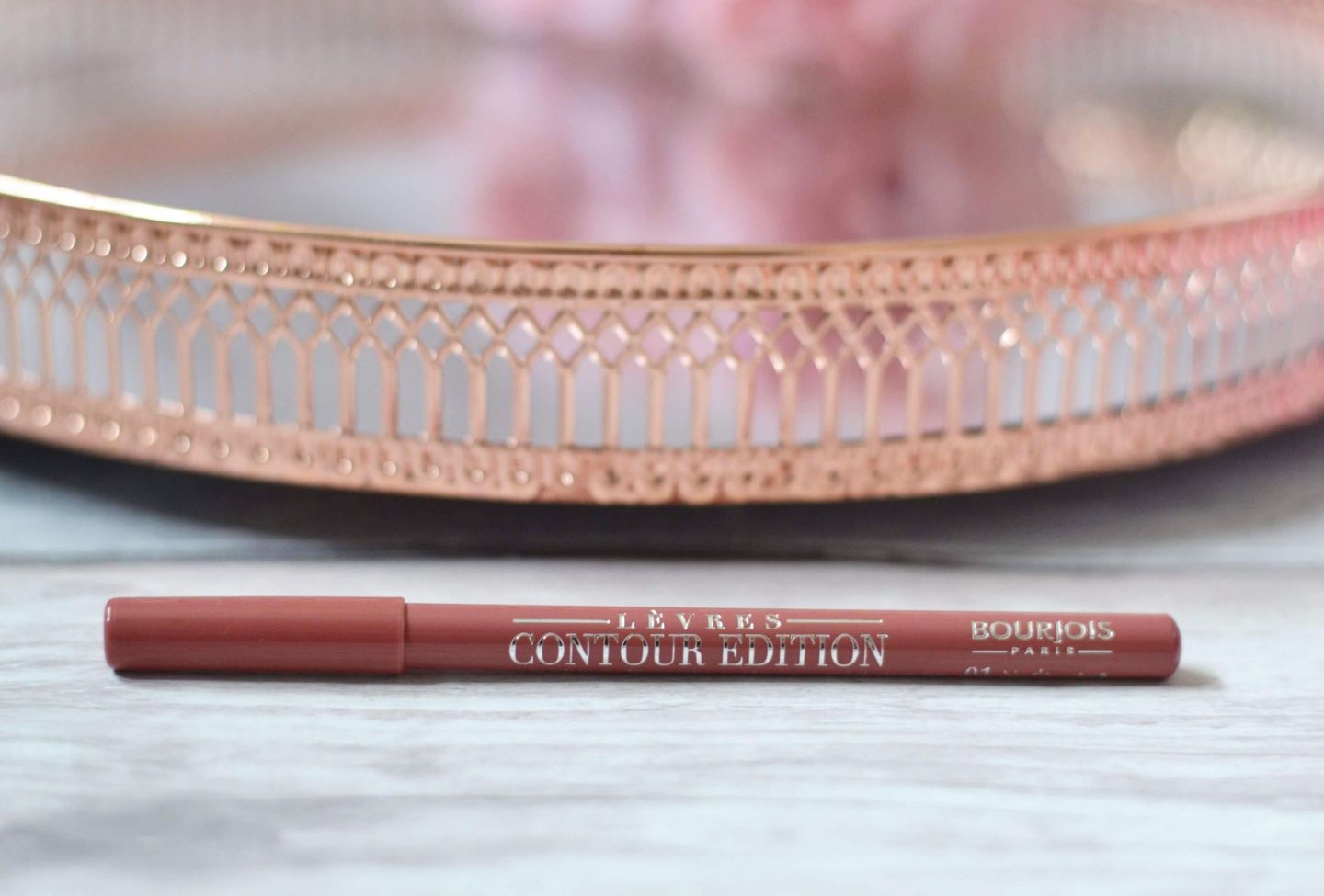 I like this lip liner as a standalone product. It's a soft blushed rose colour which would have found itself in my Five Lipsticks You Need For Spring post. It can sometimes be difficult to wear pencils on their own. I find the Urban Decay 24/7 Glide on lip pencil incredibly dry, but the Bourjois one is a third of the price and much creamier!
Bourjois Rouge Velvet Lipstick – Shade 01, Hey Nude
If this is supposed to match the Contour Edition Lip Liner… in short… it doesn't. Unless you want to rock that 90's dark lip liner look. The lipstick unfortunately isn't my shade, I feel like when offering free gifts like this, maybe a voucher to choose your own lipstick shade may work better, like No7 usually do. One good thing I will say is that the lipstick is very moisturising and the shape of the lippy fits lovely on the curve of your lip for an easy, smooth application.
The look:
All in all I'd say it was a 50/50 success, making Bourjois pretty hit and miss. It was my first time trying the brand and I'm not too sure I would repurchase as I've not fallen head-over-heels in love with the products, I just don't hate them.
Have you got any Bourjois holy grail products I should have tried instead?