I am repeatedly guilty of not finishing a product before I find something new/better/cheaper [delete as applicable] to replace it with. It's the reason I have seven mascaras at any one time and four rotating hair masks and three half-used concealers.
But there's one product I've recently come to squeeze the final remains out of, which was when I realised it's probably the only product in my kit I've actually used every single day for the last nine months without fail. There's a reason why it's been a cult favourite since the 1950s.
Embryolisse Lait-Crème Concentré Nourishing Moisturiser is a 24-hour 'miracle cream' hailed as every makeup artist's holy grail, used by the likes of Michelle Keegan, Karlie Kloss and Emma Willis. The celeb-approved lotion is a multifunctional do-all makeup kit hero, so it's easy to see why it sells one every 13 seconds.
I first used the moisturiser back in January 2022, and it's the first thing I reach for every day, whether I plan on doing my makeup or not.
Predominantly, I use Embryolisse as a primer and moisturiser, but it can also be used as a make-up remover, repairing mask, an after-shave cream, and even a baby-care product.
Read more: The MAC lipstick I've worn nearly every day for the last six years
It's been one of the industry's best kept beauty secrets for years, but then TikTok discovered it and totally blew it up, giving it all the recognition and accolade it deserves, racking up a whopping 21.4 million views on the video sharing app.
Suitable for all skin types, the Parisian moisturiser uses a combination of natural ingredients that are rich in essential fatty acids and vitamins to provide the skin with the perfect balance and protect it from environmental aggressors and pollutants.
I've just finished a 30ml tube, which cost £13, and I've already restocked in the larger 75ml size, which is £20 at Boots, however, it's currently on offer on Amazon for under £15. The 30ml lasted me nine months with near daily use, save for the odd lounge-around day, so the larger size will last around 18 months as a primer and moisturiser – slightly less if you're using it as a makeup remover, too.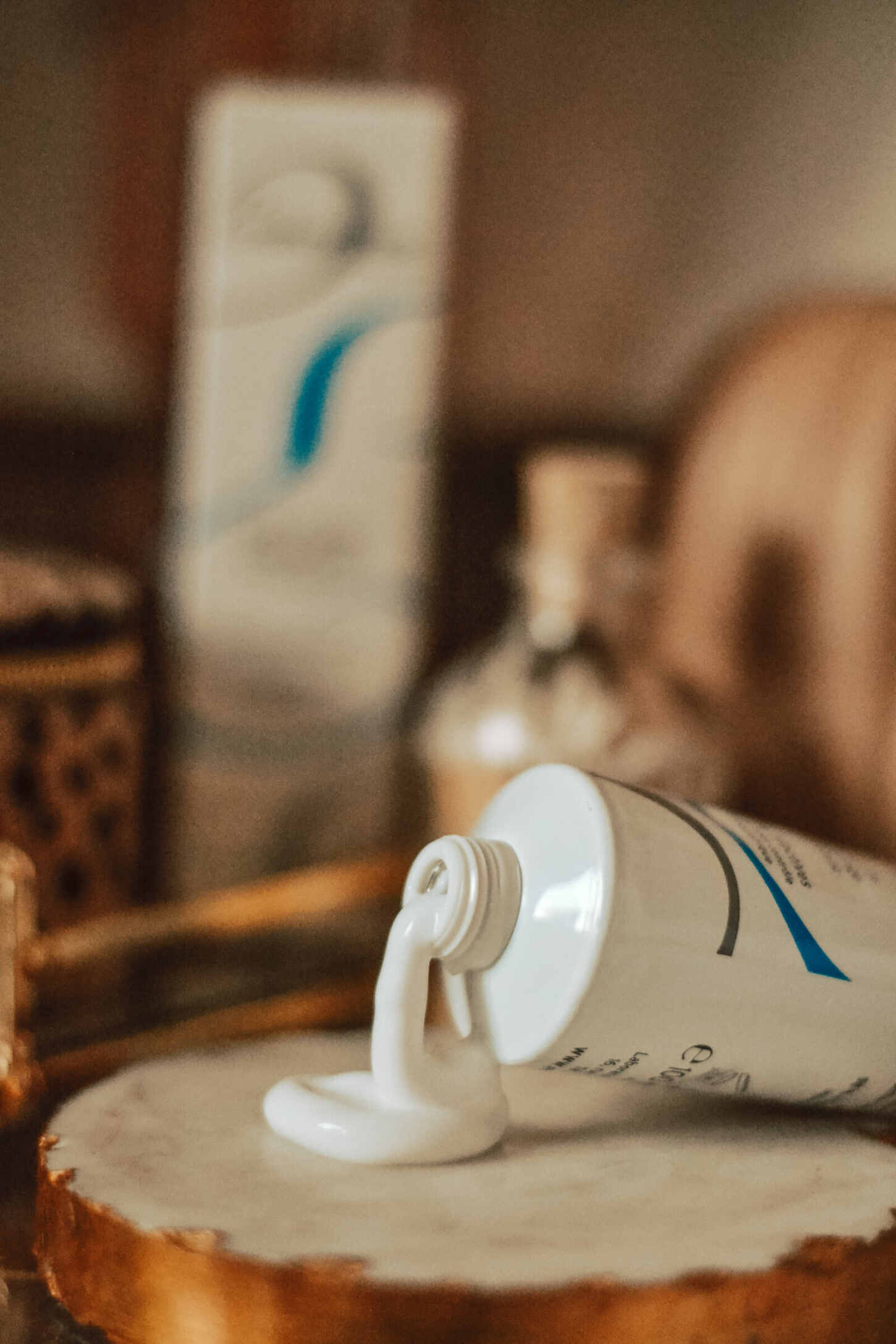 I used this product once a day first thing in the morning after cleansing, doubling it as a moisturiser and hydrating primer.
It works incredibly well under makeup, which is why so many makeup artists swear by it. At first it goes the slightest bit tacky, but absorbs quickly leaving a beautiful veil-like texture and satin finish, laying the foundations for a flawless base.
To me, the texture of this moisturiser is what differentiates it from other product options on the market. It's thin, creamy, but still feels rich and nourishing, is really comfortable to wear and isn't too oily or heavy. It's basically a one-size-fits-all, no nonsense skincare saviour that should be in the bathroom cupboard of every woman in her 20s and beyond.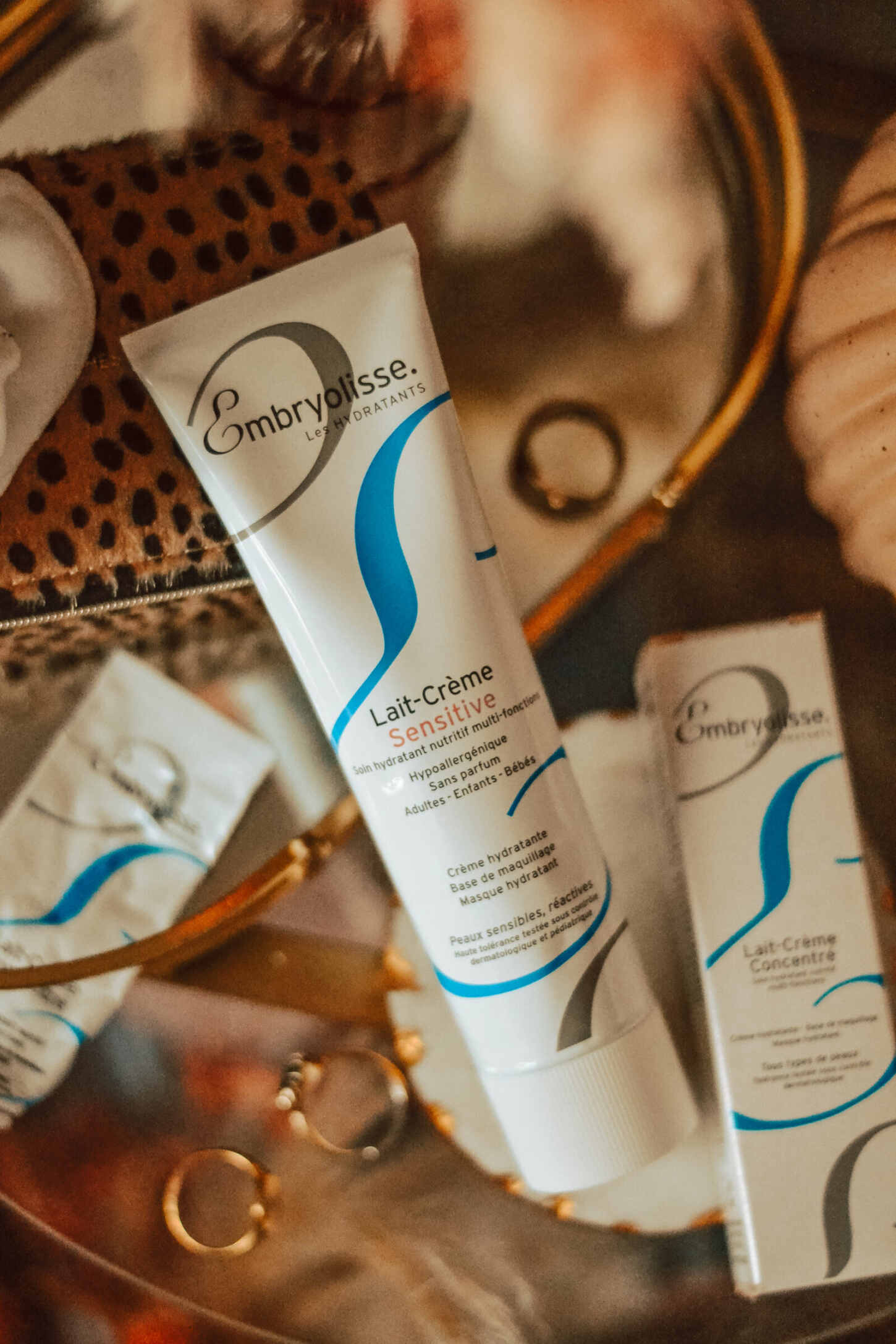 The result of using this product regularly, for me, was a visible reduction in breakouts, with my skin looking more supple and plumped overall. Soft, dewy and smoothed, it's the perfect makeup prep and very quickly became a must-have desert island beauty buy.
Not only is this a fantastic product for at home, but because it does so much, it lends itself very well to the weekend bag or staycay suitcase. Embryolisse is well and truly up there in my beauty hall of fame, and it should definitely be in yours, too. Bag the large tube on Amazon for £14.32 here.