Going to Paris was always something I'd dreamed about. So in September 2016 (before I'd even started my Journalism course at Staffordshire Uni) when I received an e-mail from my course leader inviting me to Paris for 3 days at the subsidised price of £60, I jumped at the opportunity.
Eight weeks of uni flew by and before I knew it, my suitcase was packed and we were driving up to Manchester airport.
An all-day breakfast geared us up for the hour and half long flight to Paris, followed by a further 45 minute coach journey to the hotel.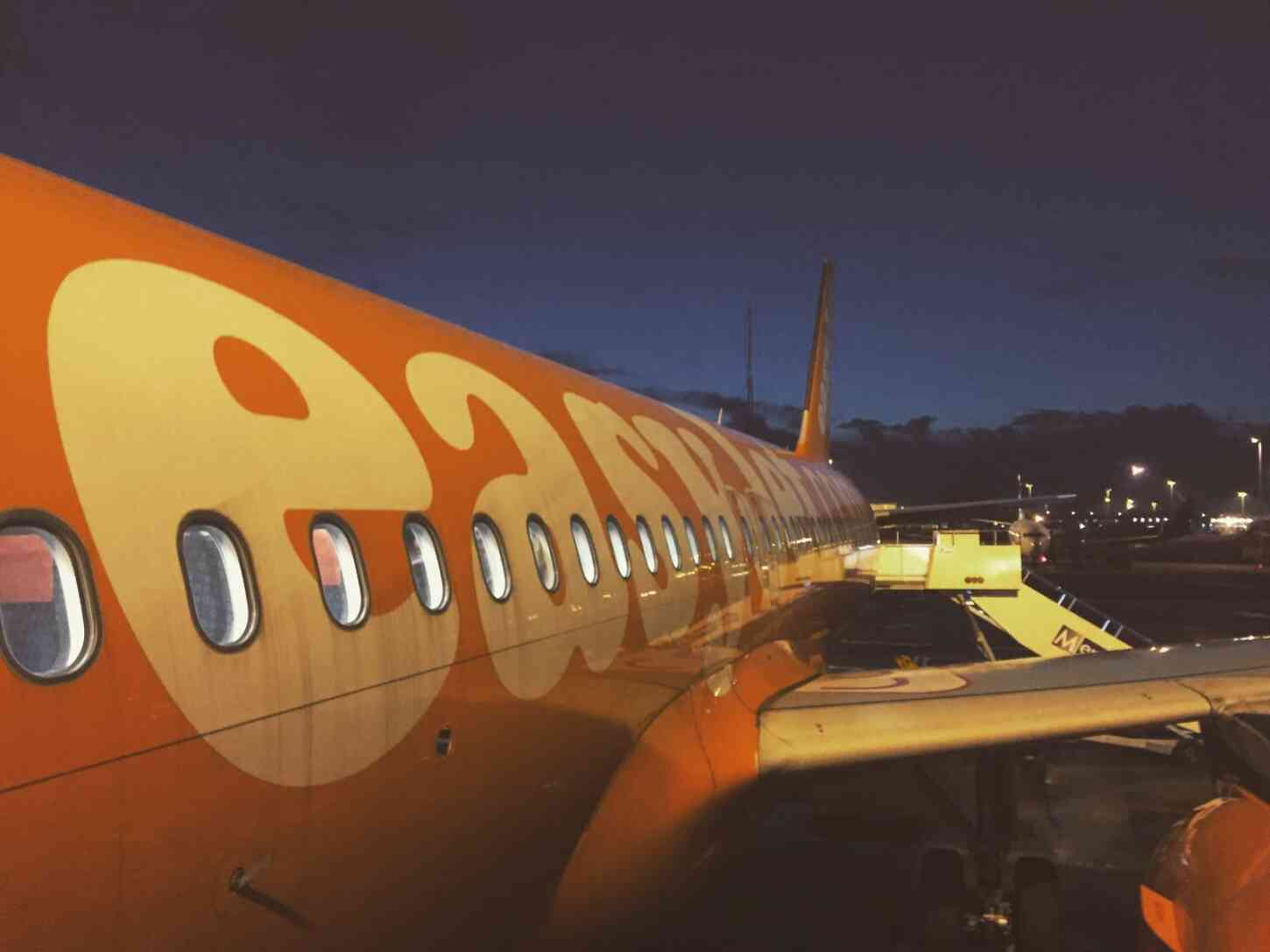 We checked into our rooms at Hotel Ambassadeur, which were surprisingly nice for a 3-star hotel. After a quick glam-up we headed to the nearest pub, Le Bar Belge, a Belgian bar, for a much needed beverage.
Day one in Paris
In the morning, organised activities had been planned to Eurosport, France24 and Paris Photo. We opted for France24 at 2:30, so spent our morning walking up a lot of hills to reach the Sacré-Cœur – a beautiful Roman Catholic Church dedicated to the Sacred Heart of Jesus. The architecture of the building is stunning, white with statues of Joan of Arc and St King Louis. The church sits on the highest point in Paris, so overlooks the city and it's a truly breath-taking view.
At the bottom of the hill, we found a cute little crepe shop to chill out and have Nutella crepes with vanilla icecream. The French are incredibly hospitable when it comes to independent businesses and serving tourists.
After (kind of) successfully navigating the metro system, we made it to France24 in plenty of time to have a hot chocolate from a nearby café to warm us up before we headed inside for the tour. France24 is the French equivalent to Sky News, however runs its channel in 14 different languages including African and Arabic. We were showed the news rooms and told about how the channel runs, even meeting with the head of the English channel for a question and answer session.
Back at the hotel, the majority of the course got ready to go out for a meal together at Le Bouillon Chartier – a traditional French restaurant. That was evident when we walked through the door and the first person we saw was eating a plate of snakes, and the next, a plate of snails. No snails, snakes or frogs legs for me though, however I did have a beautiful Pavé de rumsteack grillé, frites (rump steak and fries). This was the first time I've ever had a steak cooked medium-rare, and I've never gone back to having them served well-done.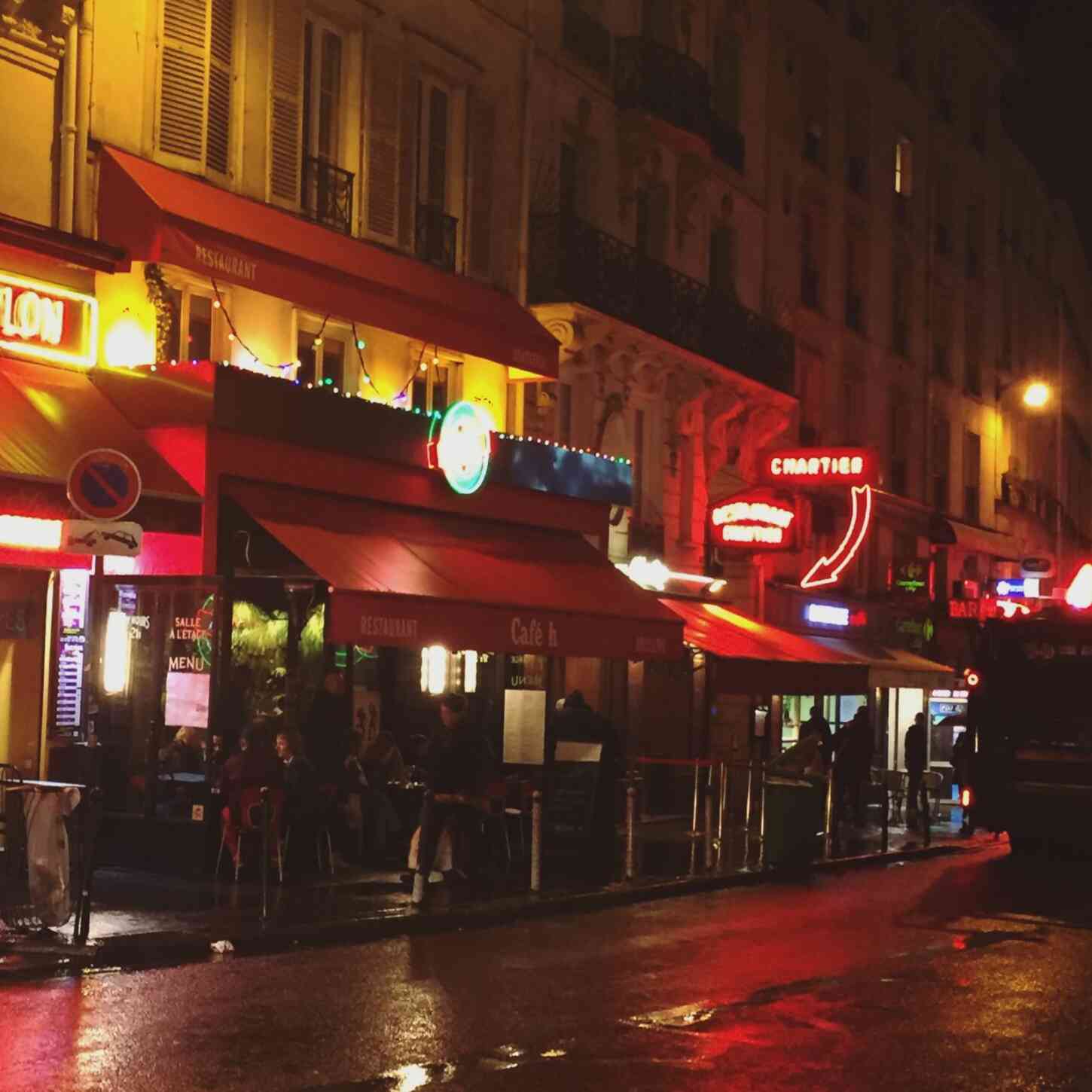 The Eiffel Tower is the most iconic Parisian landmark, so Jade, Melissa and I got back on the metro to the middle of the city to go and see. After wandering around following Google maps trying to find the 1,063ft tall structure, we realised it was actually right next to us. The tower was lit up and on the hour every hour, for 5 minutes, the tower sparkles and it is absolutely gorgeous. We stayed there for another hour just to see it glitter again before we went back to the hotel to attempt to get feeling back in our fingers and toes.
Day two in Paris
Checking out of the hotel around 10:30 on Friday meant that it was our final full day in France, so that meant lots of exploring to do.
First, we went to the second floor of the Eiffel Tower, where you can see some amazing views like the Sacré-Cœur, Dôme des Invalides and The Pont Alexandre III. As someone who is not too comfortable with heights, we didn't spend too long up the tower, but we did get some amazing giant Nutella waffles to boost our energy back at the ground level.
We needed a quick way to see the city and its beautiful landmarks, so paid 20€ for a tour bus around Paris. There was an audio commentary playing through personal headphones as we drove through the streets of Paris and being told of its history. Landmarks such as Concorde, Louvre, the Notre-Dame and the Champs Elysees were all hop-on/hop-off places where we could jump off the bus to snap some photos.
We ended our tour at the Champs Elysees because Jade and Mel had some serious shopping to do in Sephora before we headed back to the hotel to go home.
Paris is an absolutely beautiful city. There's so much more I wanted to do and see, like see the Moulin Rouge and visit Jim Morrison's grave, however I'm sure one day I'll get the chance again.
If ever you get invited on a trip abroad, whether it be with college, uni, whatever… my only advice is that you grab that opportunity with both hands. I had the most amazing three days in Paris and got to know the people on my course so much better and form strong friendships; see a gorgeous part of the world and just be a little bit more free. The whole experience has given me itchy feet to want to travel more.