Beffshuff is a dog-loving, gig-going, gin-drinking, Bowie-obsessed, 20-something blogger, journalist and photographer from Staffordshire.
Hey, hello, hi! I'm Bethan, but you can call me Beff, the creator and fashionista who runs beffshuff.com
People often ask me what my 'real job' is. I'm your friendly neighbourhood journalist at Stoke-on-Trent Live working as a live reporter. One day I'll be in the back of an ambulance and the next I'm interviewing inspirational women.
It's here I've earned my title as fashionista and style guru of the office, after re-launching the weekly Street Style feature – telling other people how blooming great they look! (They wouldn't let me put that on my business cards).
I am also a published author on StaffsLive, British Comedy Guide and Baba Baboon. I'm the kind of girl who just can't sit still.
When I'm not in the office, or tapping away at the laptop in one of Staffordshire's independent bars, you'll find me rooting through the rails at vintage shops, or scouring the internet for a fashion bargain. Failing that, I'm slobbing out on the sofa with Phoebe and Frank – my two goofy rescue dogs with F.R.I.E.N.D.S inspired names.
With any spare time I do have, catch me with my camera in hand vlogging my day for my YouTube channel, or at any event I can get in to, including New York Fashion Week.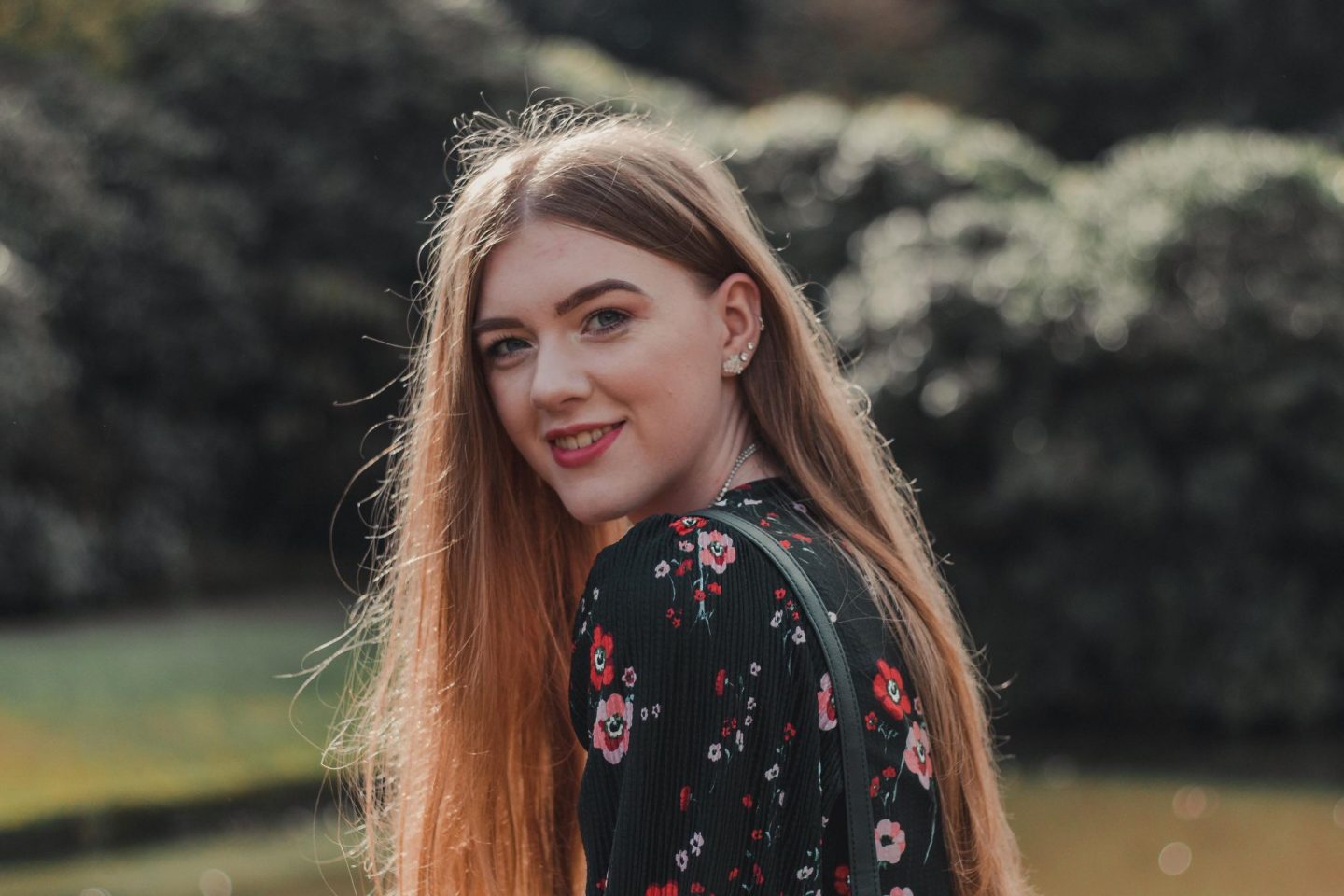 So what can you find on beffshuff.com?
Well, more than you probably bargained for. I started this blog in 2016 as a student beauty blogger on a budget.
Now, four years on, I've graduated with a First Class Honours in Journalism and I'm a fully-fledged adult (according to my ID), with a full time job in a career I love. I'm a 22-year-old stumbling through this bizarre decade, albeit with a killer wardrobe.
I have a regular #ThriftyFashion feature where I style the looks I got for less, be it charity shop, sale rails or vintage baby!
But it doesn't stop there – I also post about my favourite beauty products, book and theatre reviews, food, GIN and independent business in Staffordshire.
I'm mega passionate about supporting small and shopping local, and I'm lucky to work in a city centre with an abundance of talented creatives. Being a local journo, I'm usually the first to know they're open, too!
Beffshuff regularly produces honest beauty, thrifty fashion and lifestyle content to help you navigate your 20s, all the while supporting indie businesses. If you would like to contact me regarding a collaboration or sponsored post, my email is beffshuff@gmail.com.
So if what I'm writing about floats your boat, then do stick around. You can also find me:
Disclaimer:
All photos are my own unless stated otherwise. I therefore own all of the copyrights.
All of the products featured on beffshuff.com have been purchased by myself unless stated otherwise.
If products have been gifted, this will be stated at the end of the post.
Posts where I have received monetary compensation will be marked clearly with AD* and products in the post relative to the AD will be marked*.
I only use no-follow links on beffshuff.com in order to comply with Google's guidelines.
Affiliate links will be disclosed at the end of a post.
My opinions are always honest regardless of whether the product has been gifted or not.