In another life, I might have been a dance teacher, and in another I'd be following iconic bands around the country with my camera. In one life, I may never have gone to university, and in a different one, I'd have continued working at Boots and become a dispenser. The idea that decisions, no matter how big, small or insignificant they may have seemed at the time, could shape the way your life pans out is phenomenal – and the theory that those lives exist in a parallel – or perpendicular – multiverse is even more so.
It begs the question though – if you could live every version of your life, would you? Would you strive to find your happiest, most successful or most exciting life?
The Midnight Library, by mental health champion Matt Haig, is truly one of my favourite books having devoured it in a day in around four hours. There are few books that stick with me and that I think about frequently: My Sister's Keeper was the first book to make me cry, Blood Orange was the biggest plot twist I'd ever read, and Daisy Jones and The Six for blurring the line between reality and fiction. The Midnight Library just made it onto the list of books I'll never forget.
The blurb reads: "Nora's life has been going from bad to worse. Then at the stroke of midnight on her last day on earth she finds herself transported to a library. There she is given the chance to undo her regrets and try out each of the other lives she might have lived. Which raises the ultimate question: with infinite choices, what is the best way to live?"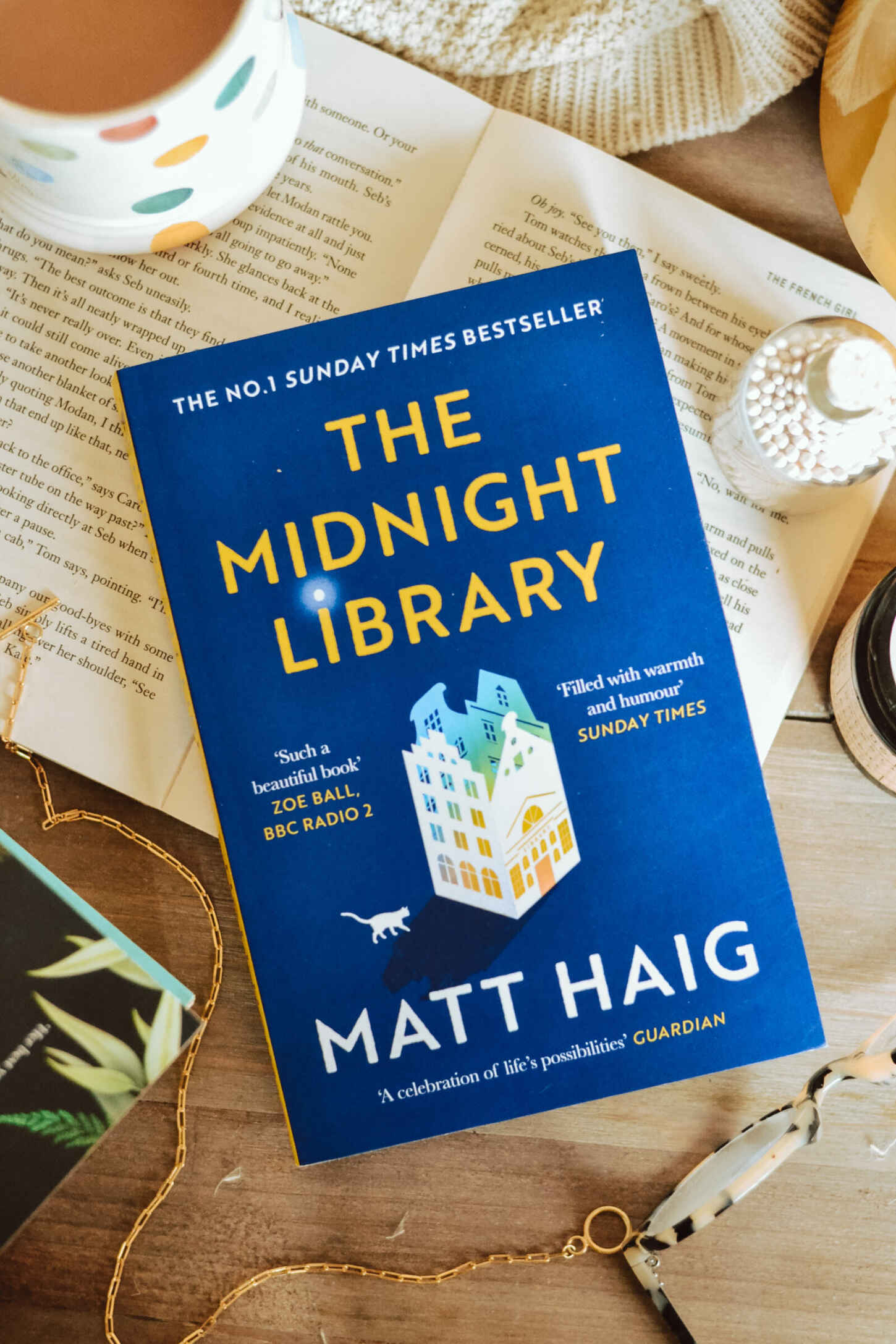 The Midnight Library became a Sunday Times number one best seller, a Richard and Judy book club pick and winner of The Goodreads choice award for fiction, and has received a swathe of rave reviews.
American writer Sylvia Plath – quoted on the first page of this novel – said: "I can never be all the people I want and live all the lives I want. I can never train myself in all the skills I want. And why do I want? I want to live and feel all the shades, tones and variations of mental and physical experience possible in my life."
A series of unfortunate events lead situationally depressed Nora to take her own life. The phrase 'it never rains, but it pours' certainly applied to Nora Seed's life. Her parents had both passed away – one of cancer, another of a heart attack – she'd given up on her Olympic-potential swimming, quit the band that nearly had a record deal with Universal, and backed out of a wedding two days before walking down the altar. On her 'final day', she realised her brother wasn't speaking to her, lost her job, and her cat died. Then there was the agony that is scrolling the highlight reel of social media, so Nora took an overdose.
Between life and death, there is a library filled with books of varying shades of green, and a grey book – probably the biggest and heaviest: The Book of Regrets. And in this library Nora found herself conversing with her old school librarian Mrs Elm, who guided her through her book of regrets in an attempt to encourage her to explore the other lives she might have lived. Nora could choose to live the life where she married Dan and ran a country pub, or the life where she stayed in The Labyrinths and became famous worldwide, the life where she moved to Australia with her best friend, or the life where she married the guy who asked her for coffee when she was working in the music store, or the life where she became a glaciologist in Svalbard. But would they ever be enough – would the grass be greener and would they bring with them contentment and fulfillment?
This reassuring and comforting book is such a life-affirming read, and beautifully explores the topic of depression in a way I've never seen tackled before. It repeats the message that 'the only way to learn is to live', which I think is such a great mantra to live by. In spite of the difficult issues covered, the book is incredibly uplifting and calming – like a big hug or a familiar blanket. It's a reminder that life is full of endless possibilities and opportunities – you just have to be able to see them to take them.
If you're feeling a little lost, or just in need of some comfort, then this one-day unputdownable book is the perfect andidote to a rainy May day. And if you love The Midnight Library, you'll also like Before The Coffee Gets Cold, which also explores the fear of regret and what could have been, but in a completely different, but equally as thought-provoking way.