This month's Craft Gin Club box was an American themed box, to celebrate the Fourth of July, and it took me straight back to being in New York in 2019.
I signed up to the Craft Gin Club quarterly subscription in January, which costs £40 a box (first one £28), and is delivered straight to my door every three months. In January, I received that Pennington's Lakeland Moon gin, and in April, it was the smooth QVT gin – each bottle is one you won't find on the high street, allowing you to try unique craft gins distilled in small batches for an affordable price.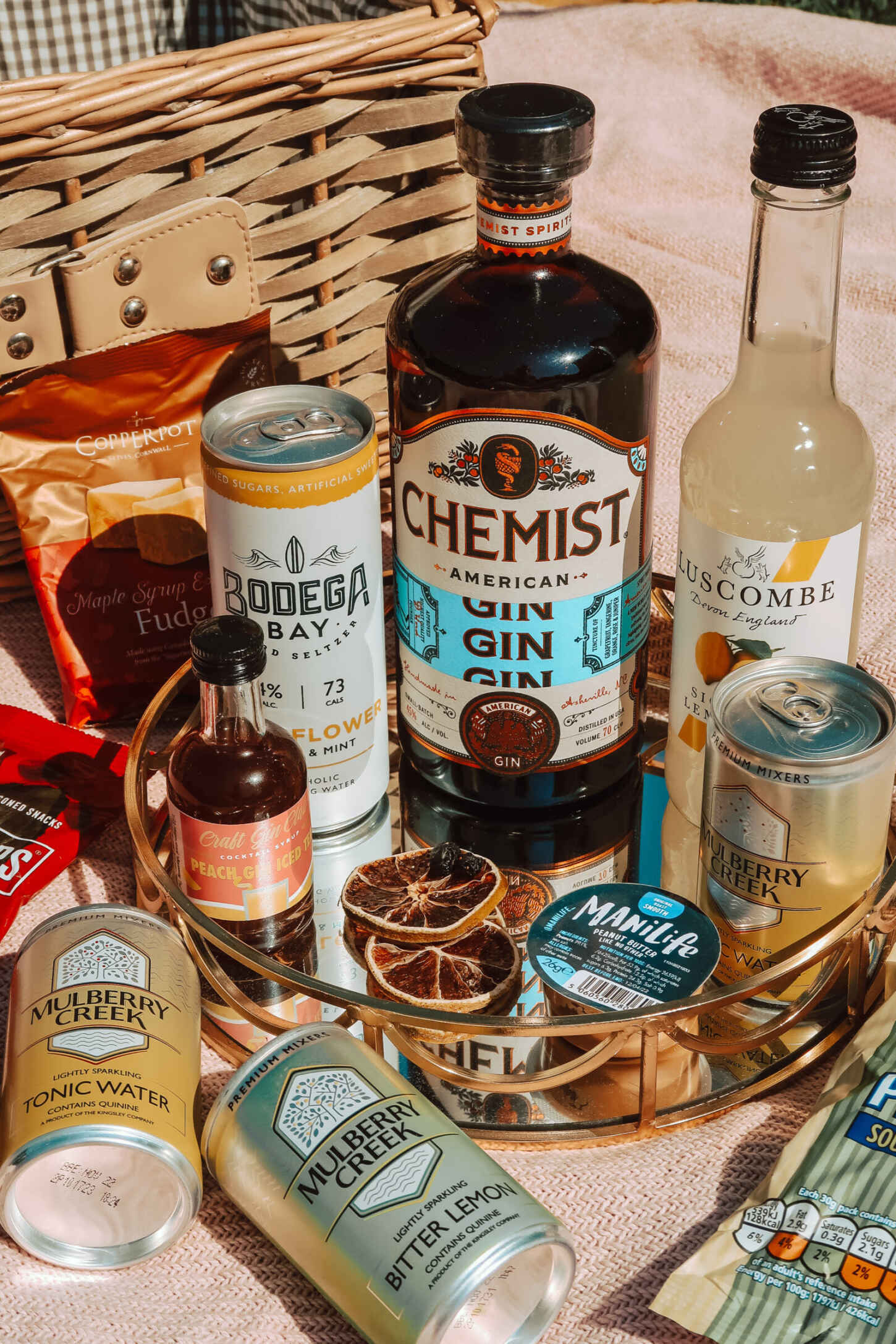 Inside every box is a full size 70cl bottle of gin, followed by a selection of mixers, syrups, snacks and garnishes, and of course, the Ginned magazine packed with information and recipes to try.
The July Gin of the Month was the Chemist American Gin, distilled in North Carolina by Chemist Spirits. The 45% ABV bottle is made with 18 different botanicals, with notes of citrus, floral and spice, which can each be brought to the forefront with different garnishes and mixers.
The brand was inspired by the fact that, in the prohibition era, it was chemists that would open speakeasys and contraband bars. Chemist Gin was founded by Debbie Word, who works with her daughter Danielle, who is an actual chemist. The moonshining family has used their appreciation for classic distilling alongside modern science to create their OG spirit.
Also in the Craft Gin Box this month was:
Mulberry Creek Tonic Water and Bitter Lemon
Bodega Bay Hard Seltzer Elderflower with Lemon & Mint
Luscombe Organic Sicilian Lemonade
Penn State Sour Cream & Chive Pretzel
Copperpot Pecan & Maple Fudge
ManiLife Peanut Butter in Deep Roast Smooth and Original Roast Smooth
The Curators Smoky BBQ Almonds
Lime & blueberry garnishes
Peach Gin Iced Tea cocktail syrup
The Penn State pretzels are one of my favourite movie snacks, and the Sicilian lemonade balances the salty with the sweet. And of course, when you get a Craft Gin Club box, there's only one thing to do: scour the Ginned magazine for a delicious cocktail recipe. The brand have recommended a Peach Gin Iced Tea recipe, not to be confused with a Long Island Iced Tea – and the box contains all the ingredients you'll need to make it (besides a lemon).
How to make a Peach Gin Iced Tea
50ml Chemist American Gin
25ml Craft Gin Club Peach Gin Iced Tea cocktail syrup
Luscombe Organic Sicilian Lemonade
Fill a highball glass with ice and a slice of lemon before adding in 50ml of Chemist American Gin and 25ml of the Craft Gin Club Peach Gin Iced Tea cocktail syrup.
Top with the Luscombe Organic Sicilian Lemonade and give it a stir with a bar spoon, add a straw and enjoy!