I've found myself gift-casted for the last two or three years due to my obscene love of leopard print, and I'm not even a little bit mad about it.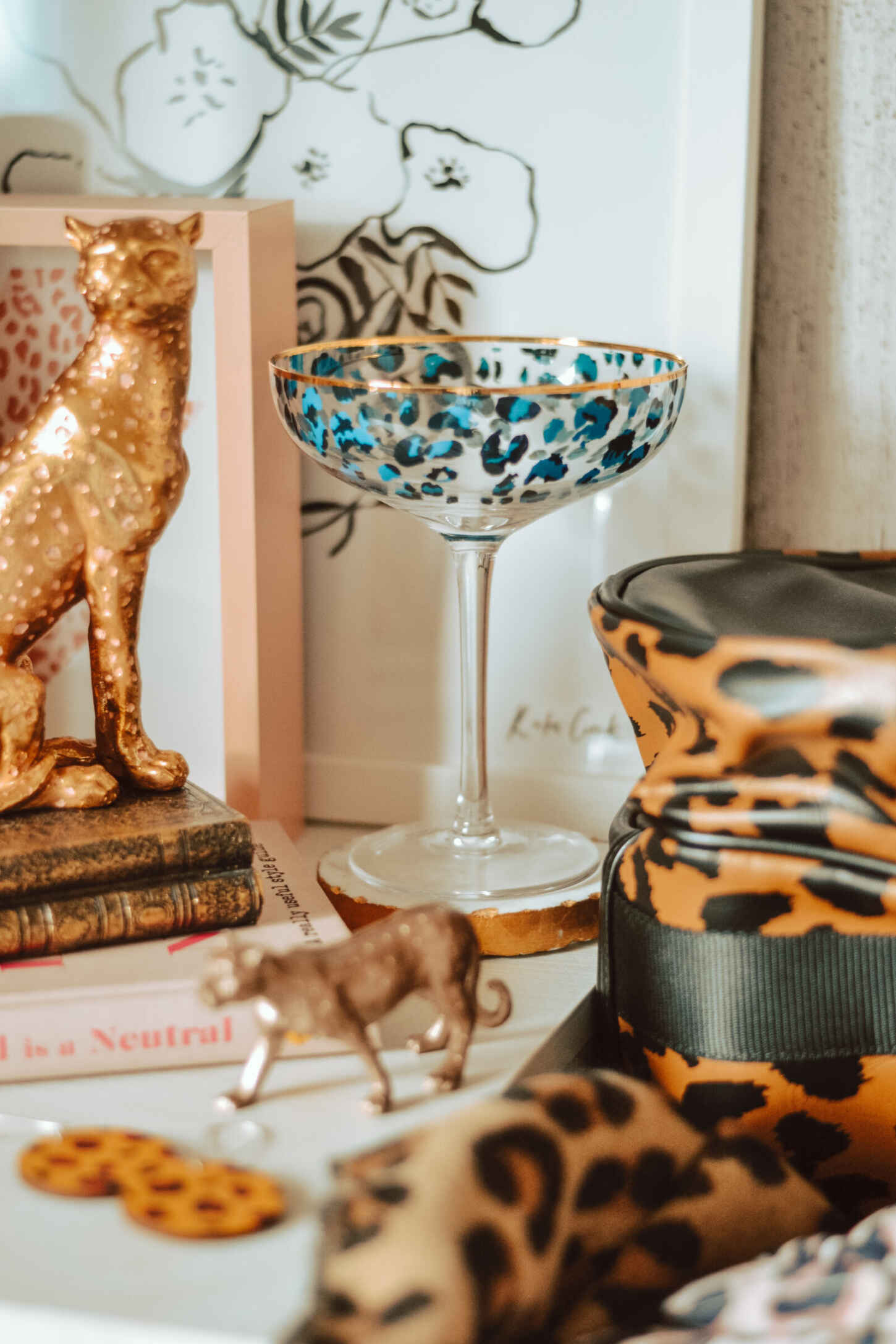 Gift-casting is what happens when you mention you like something once, and people then buy you sloth-themed/F.R.I.E.N.D.S.-themed/[insert any other theme here] gifts for eternity. But I make no secret of loving leopard print and wanting to fill my space with it from floor to ceiling – so bring on all the big cat paraphernalia.
So if you know a leopard print lover, or are looking for the perfect gift for, quite clearly, your coolest friend – here are 11 gift ideas you can buy for them, from someone who was gifted them and loved them.
Leopard print cocktail glasses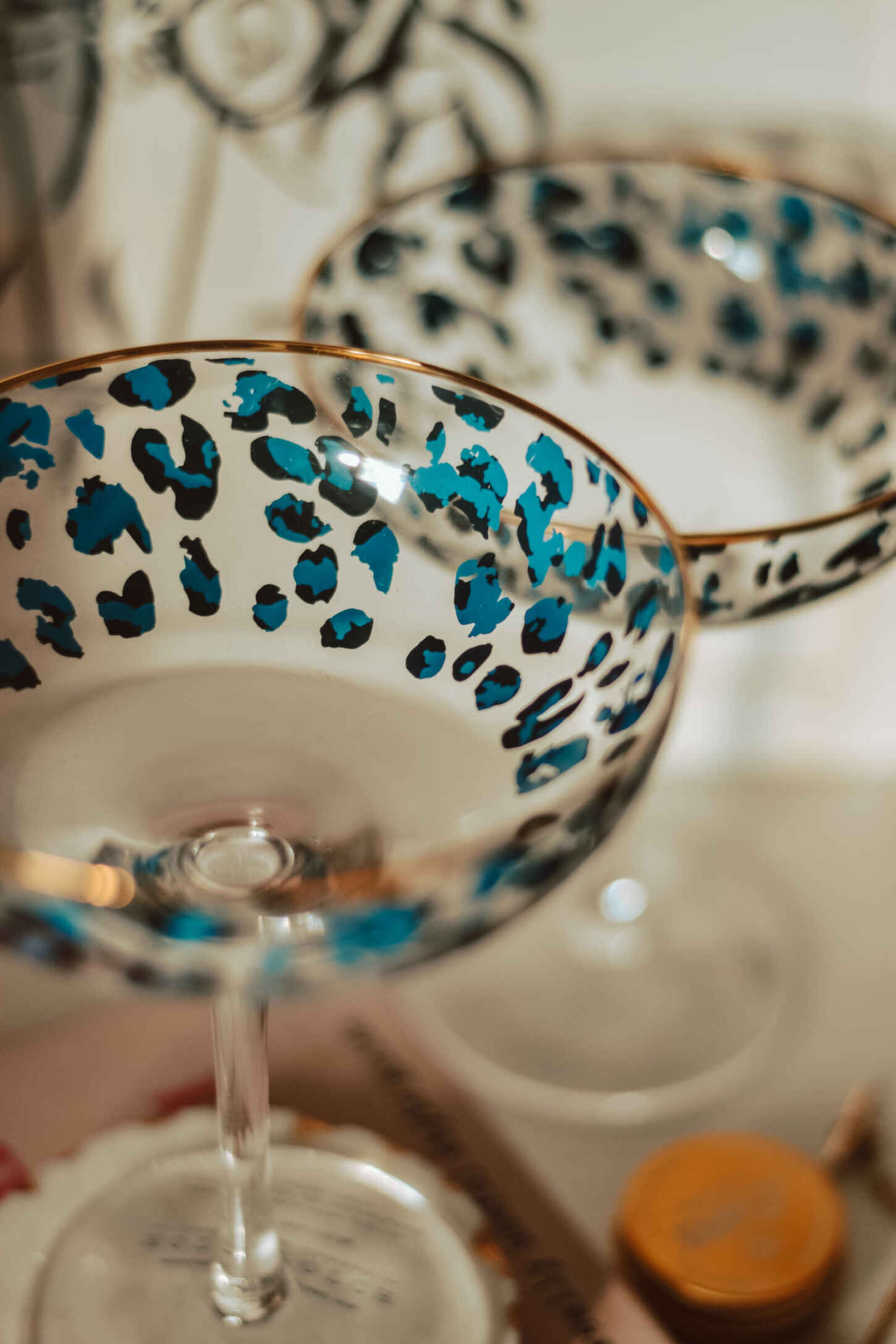 This pair of blue and gold leopard print cocktail glasses are a beautiful addition to any bar cart, and perfect for someone who enjoys making cocktails at home. They're a great size and are of a really lovely quality, and would be a great gift alongside a bottle of their favourite gin or spirit of choice. These are currently on sale at Funky Pigeon for £19.99 and come packaged in a really nice blue leopard print box, too.
Leopard bookends
For those who love books and quirky interiors, this duo of leopard bookends are such a gorgeous gift. The resin ornaments see two proud gold leopards sitting atop a stack of books, and the spots are painted pink to add a pop of colour. The handcrafted bookends are filled with character and look great as a pair, or individually as a home accessory. I've spotted these in independent retailers selling for £25 each, but the best value I found was at Hometrends, where you can get a pair for under £35.
Cross stitch set
If you know someone who loves dabbling in needlecrafts, or who enjoys trying new hobbies, this leopard cross stitch set is a present that will definitely keep them good for a couple of hours. I find these kinds of embroidery kits so therapeutic and a great wind-down activity after a busy day. When the jungle-themed artwork is complete, it can be framed and hung as a print – so it's like two gifts in one for £14.99.
Ivy and Ginger earrings
Fashionistas can get their paws on some Ivy and Ginger leopard print earrings, with each pair designed in Staffordshire by maker Nicky Forrester. The vibrant handpainted designs come in a range of styles, colours and sizes – but of course my favourite are anything with animal print. The earrings are backed with silver surgical stainless steel posts or drop hoops, and are a bright and fun accessory to jazz up any outfit. Prices are from £5 to £12 for different styles, and are available through the Ivy and Ginger Etsy page.
Photo stand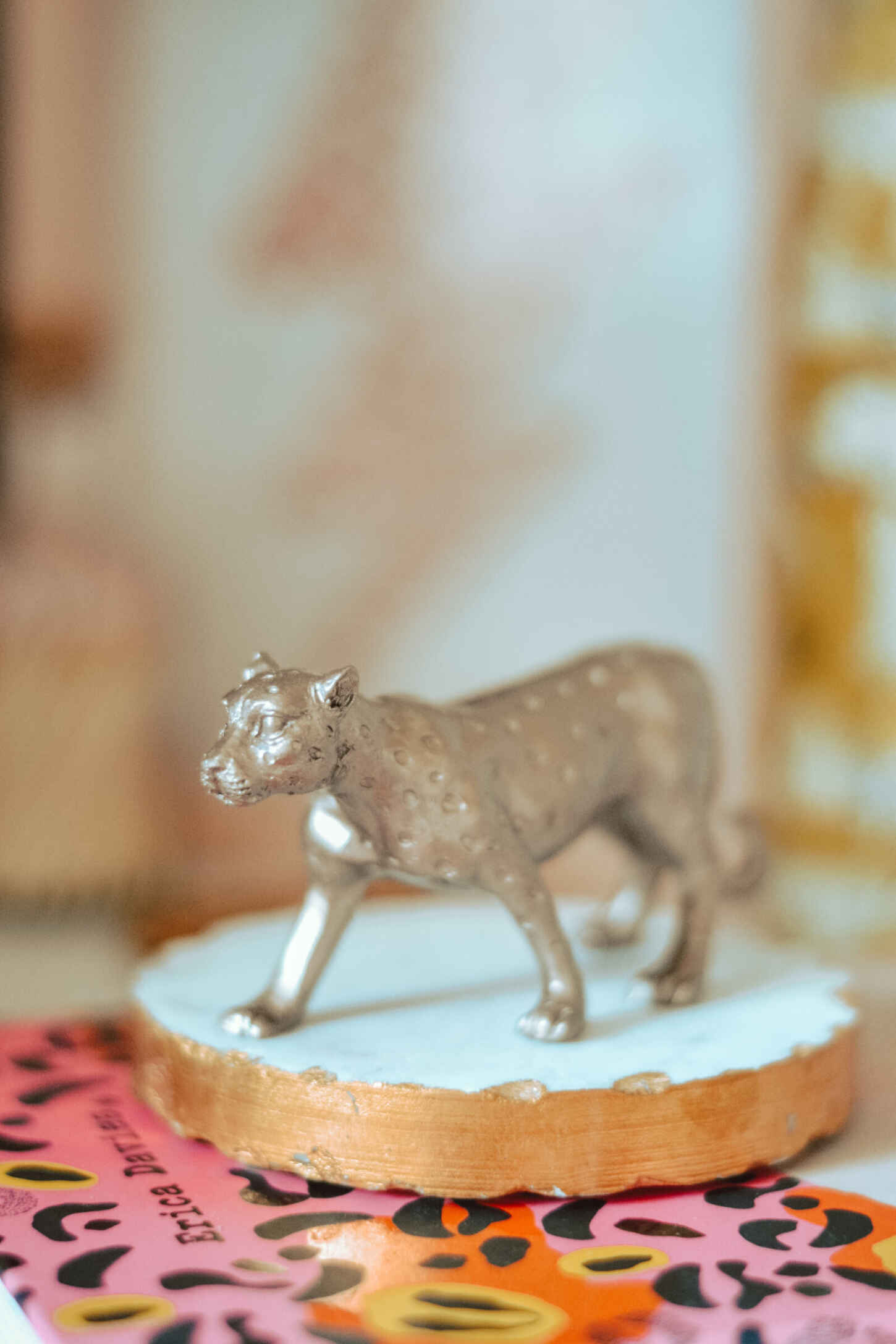 A dainty rose gold shelf ornament, or a playful and creative photo holder. This leopard stand is £3.50 in Sainsbury's, and is a great way to display your favourite photo – bonus points if you print that photo off and gift it alongside the stand. I find Polaroid style shots sit best in this, so if you're loved one has an Instax or similar instant camera the love to use, it's a really thoughtful stocking filler. Add a pack of film for their camera for a sweet touch.
Water bottle
A gym fanatic or someone whose New Years' resolution was to drink more water will love this Paperchase bottle. The eco-friendly flask has a modern and stylish mustard leopard design which encourages water consumption while banishing single use plastics. Coming in at £15, it's got quite a bit of weight to it and can store half a litre of water. Blue Light card holders can bag 25% off, while students can also benefit from 10% off at Paperchase… a new notebook wouldn't go amiss, since you're ordering.
Flat Lay Co makeup bag
Beauty buffs and makeup lovers need a Flat Lay Co makeup bag in their life. I couldn't be without mine having used one for the last two years – the Leopard print version, of course. These circular makeup bags lay flat so you can see all of your makeup and brushes at a glance, and then drawstring back up into a tidy bundle for easy travel and storage. These were designed by a busy woman for busy women, and I find them so time-saving and efficient. Bag one here for £19.99 – pink leopard print is also available.
Leopard is a Neutral book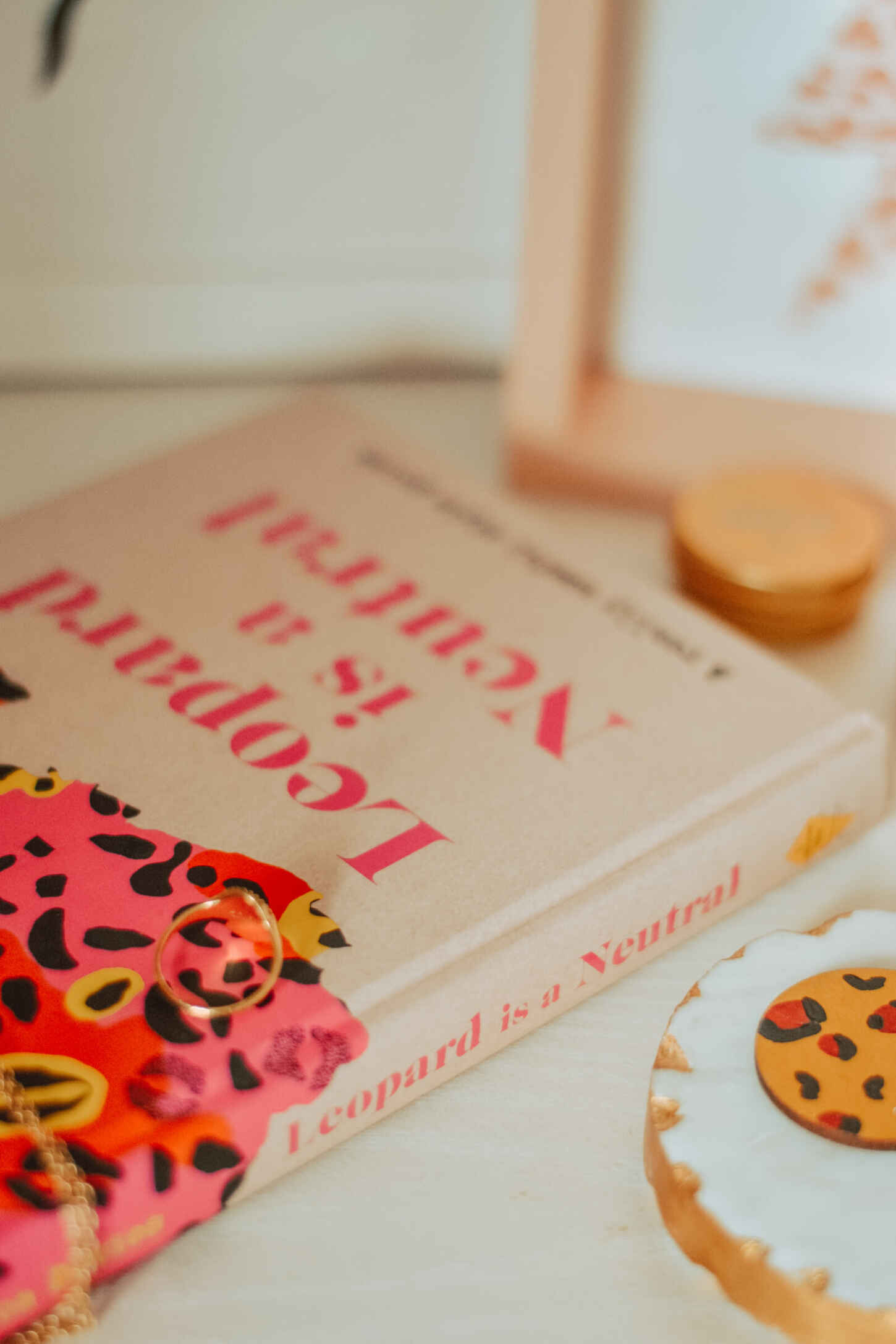 Leopard is a Neutral is an empowering style guide from former fashion editor and journalist Erica Davies, and anyone who loves a bold wardrobe, or wants to build one, will drink this up. The book offers practical advice on how to make bold, assured style decisions to feel the joy in getting dressed, picking apart the seams of body negativity and societal pressure on women. Ideal for feminist fashionistas, when you're done soaking up all the advice in the rule-breaking book, it looks great in Instagram photos, on bookshelves or coffee tables. It's currently just under £13 on Amazon.
Slippers
Who doesn't love a new pair of fluffy slippers? I usually have two or three pairs at any one time, and honestly, I wouldn't be mad if someone bought me another pair. But the ones I'm currently obsessed with are from none other that trusty budget fashion retailer, Primark. Jake bought me these £6 slippers for Christmas, but they're a great gift year-round. This particular style have an elastic strap that secures the slipper onto the back of the foot too, making them even more comfortable to wear, alongside a chunky sole that will take some wearing down.
Indigo Storm print
This leopard lightning bolt print gives me serious David Bowie vibes and I love it. Stoke-on-Trent illustrator Storm Spencer-Lindop creates sassy homeware designs to liven up any room. This particular print comes in pink, grey or navy, in sizes A5, A4 or A3, starting at £8. I have mine in a box frame to stand on my desk, but this also looks great hung on a wall as a statement piece, or part of a gallery wall. Storm also stocks a selection of enamel pins and personalised prints on her Etsy shop.
Fred Perry barrel bag
The Fred Perry barrel bag is an absolutely beautiful accessory and this particular leopard print style was bagged at a bargain price at the Cheshire Oaks designer outlet in Autumn. The spacious bags are great for dancers, gym goers, commuters – anyone who finds themselves taking everything by the kitchen sink out with them. While I couldn't find this exact bag online, the Fred Perry site has this leopard print bag in their winter sale for £42.50 down from £89.