Just before Christmas I was offered the opportunity to go to Florence with uni for five days and I jumped at the chance quicker than you could say 'ciao'.
£450 got me my transfers, flights and hostel with breakfast, which seemed pretty cheap and I had money left over from my student loan. I really feel like travelling is an important experience, and if you have the opportunity to do it then just go. Travelling with university is the ideal opportunity for me, and I'll do it as often as I can. I'm not the most street savvy, so group travelling suits me much better when I'm in a foreign country.
Day one in Florence
On Saturday morning at 7:30, we got the coach to Manchester airport and got our flight at 11:45. We were in Pisa for around 3, then had a coach drive to our hostel, Plus Florence. Plus hostels are a chain which can be found in various cities, and it's pretty much everything you would expect a hostel to provide. It's a bit like a travel lodge in a way. I'd be happy to stay in other Plus hostels in other cities after visiting this one. It does the job and is a trustworthy place to stay.
That evening, we walked to The Duomo, a huge, absolutely beautiful cathedral which is one of a few key monuments in the square. One thing that really stands out about Italy is its stunning architecture, the buildings are gorgeous and they streets are a joy to walk through. There's so much detail and grandeur, they really take pride in their design.
We headed to a side-street restaurant for a pizza, as these are much cheaper than the bars you will find in the squares. It was average; not the best pizza I've ever had, but perhaps that's just me being British and used to my Domino's (there isn't one for 140 miles of Florence, gotta deal with the stonebake base and wait till I get home for a cheesy deep-pan-stuffed crust. *Update* – I did, in fact, have a deep-pan-stuffed-crust the night I got home but I forgot about it in the oven and it burned… still tasted better than the pizza from the side-street restaurant.).
Our hostel's mini bar/club was doing a 'girls night deal' where girls could get selected cocktails for €4 (a little sexist, I know) but we took advantage of the offer and got a few sex on the beaches and purple bums on the go.
Day two in Florence
On the Sunday, we took advantage of the galleries in Florence, a city well-known for it's art. A lot of them were free entry due to it being the first Sunday of the month, which is a great thing to keep in mind if you decide to plan a trip!
First we went to Galleria Dell'Accadamia (The Academy Gallery) which is home to Michelangelo's famous David sculpture, a stunning feature in the centre of a dome, illuminated by natural light beaming down on the contours from the sky light. Another room filled with sculptures makes you pray 'Night at the Museum' never actually happens.
Next we went to the Da Vinci Gallery, which was €5 to enter. As students, we get reduced entry fee on things like galleries, so definitely take your student card with you and take advantage of the discounts. It was a relatively small gallery, but housed lots of brilliant inventions of Leonardo da Vinci and told you a lot about his life and his ideas. He was such an intelligent man, and being able to see some of his work was really special. There was also a really funky mirror thing where there were like, infinity of you!
Finally we went to the Uffizi, which is an enormous gallery, and was again, free to enter with it being the first Sunday of the month. In there are many religious paintings and tonnes of other works and sculptures. It took us around 2-3 hours to get around the gallery as there are lots of rooms and three floors and over 100 rooms! There is some really breathtaking works of art and it is definitely worth the time. You can view all sorts of artwork from Early Renaissance to Botticelli, from Raphael to Caravaggio. At the end of the gallery before you leave are some beautiful views of Florence which make for perfect snapping opportunities, too.
All this walking and photographing paintings had us working up a hunger, so we headed to somewhere that looked inviting for a carbonara and a glass of white wine before heading back to the hostel for a shower and wind down. One thing to bare in mind is that the menus in the restaurants may not always be the price you pay, and there may be a hidden 'cover charge' that gets added onto the bill at the end. This happens in England, but not very often as the charge is usually included in our menus. When pricing up where to eat, add 10% on to the price, just in case there is a charge.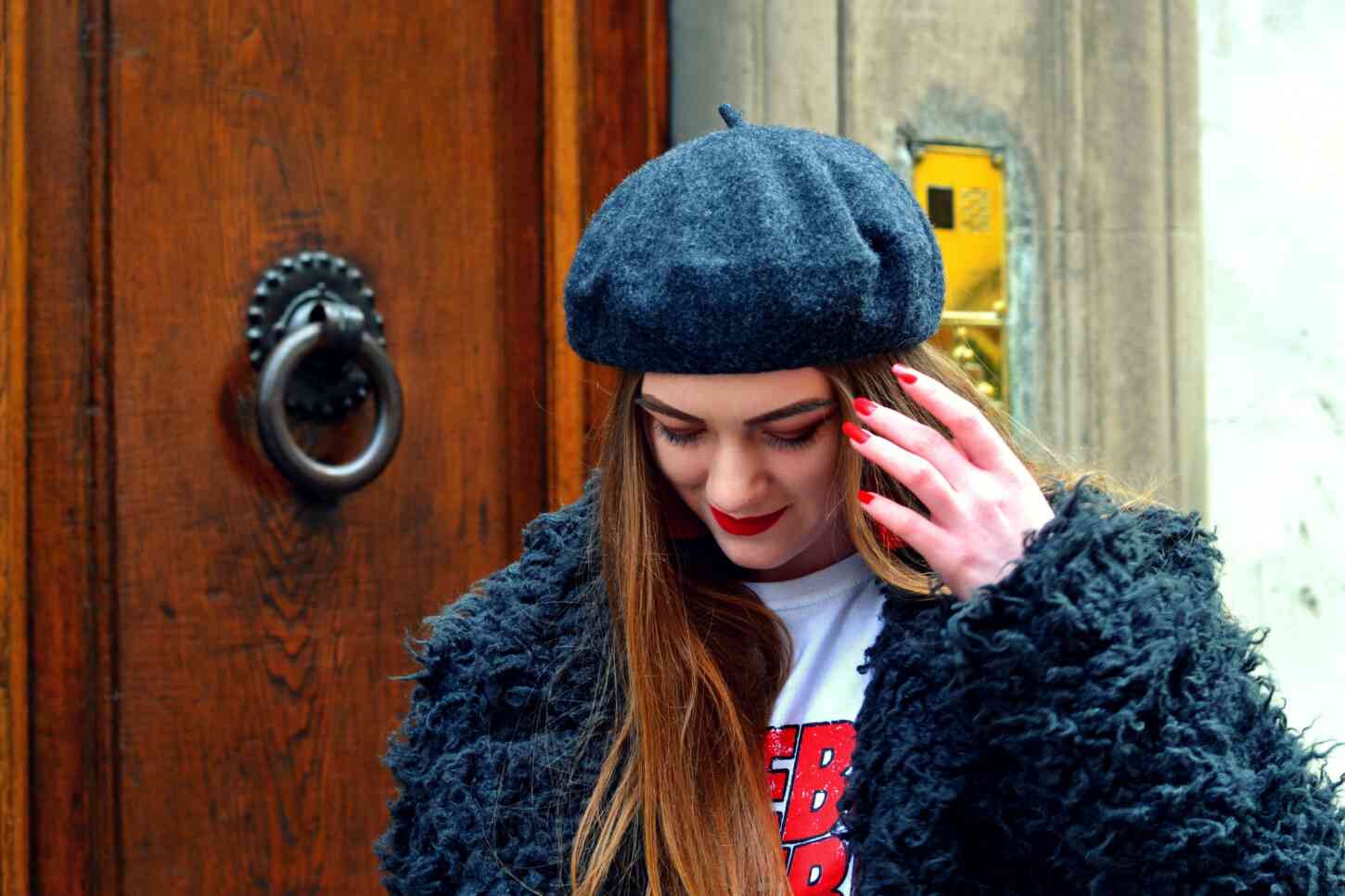 Day three in Florence
By Monday evening, I never wanted to see a set of stairs ever again.
We started Monday morning by taking a 40 minute walk uphill and up steps (at a guess, around 100) to Piazzale Michelangelo (the viewpoint) where we overlooked Florence. It was gorgeous weather for it too (hence the very squinty eyes). The 360 degree view of the city was breathtaking.
We intended to then go to Boboli Gardens to see the sculpture of Medusa's head, but it was closed as Mondays in Italy are like Sundays in England. Instead, we had some food and a cold drink before heading back over Florence's famous bridge and to The Duomo.
We purchased an all in one ticket which would allow us to access 4 different monuments. First we climbed 414 steps up the Bell Tower and looked out over Florence again, a view that never tires. Down at the bottom we headed to the Lindt chocolate shop for coffees and hot chocolates whilst we waited for our time slot for The Duomo.
When booking your all in one ticket, you have to select a time slot for The Duomo as there are limited spaces available – get your tickets sorted early to avoid disappointment. We took our already aching legs up a further 463 steps to the top of the Duomo. There are no lifts in either buildings, which is a shame and a little exclusive for perhaps the elderly or disabled (or just the incredibly unfit, like myself). The climb was worth it though. By this point, it was dark, so the view was totally different which I would recommend doing if you plan to go.
Day four in Florence
Because the all in one ticket lasted 48 hours, we left The Baptistery and Cathedral until Tuesday and took off for Hard Rock Cafe, Firenze. Liv has been to Hard Rock Cafe in every city she's visited. Florence was her 16th trip! She's introduced me to her tradition and it's one I may even have to carry on myself because it's amazing. The food is delicious and the atmosphere is super cool. If you're into your music, there's memorabilia all over the walls, in Florence I admired one of David Bowie's guitars, Noel Gallagher's set list and a letter Sid Vicious's mother wrote about her concerns of him committing suicide.
Day five in Florence
On our final day out we went to The Baptistery and the Cathedral as our tickets were still valid. The religious art work on the walls and domed ceilings are stunning, and stained glass windows illuminate the rooms. It didn't take too long to get around both of them as they're fairly small inside.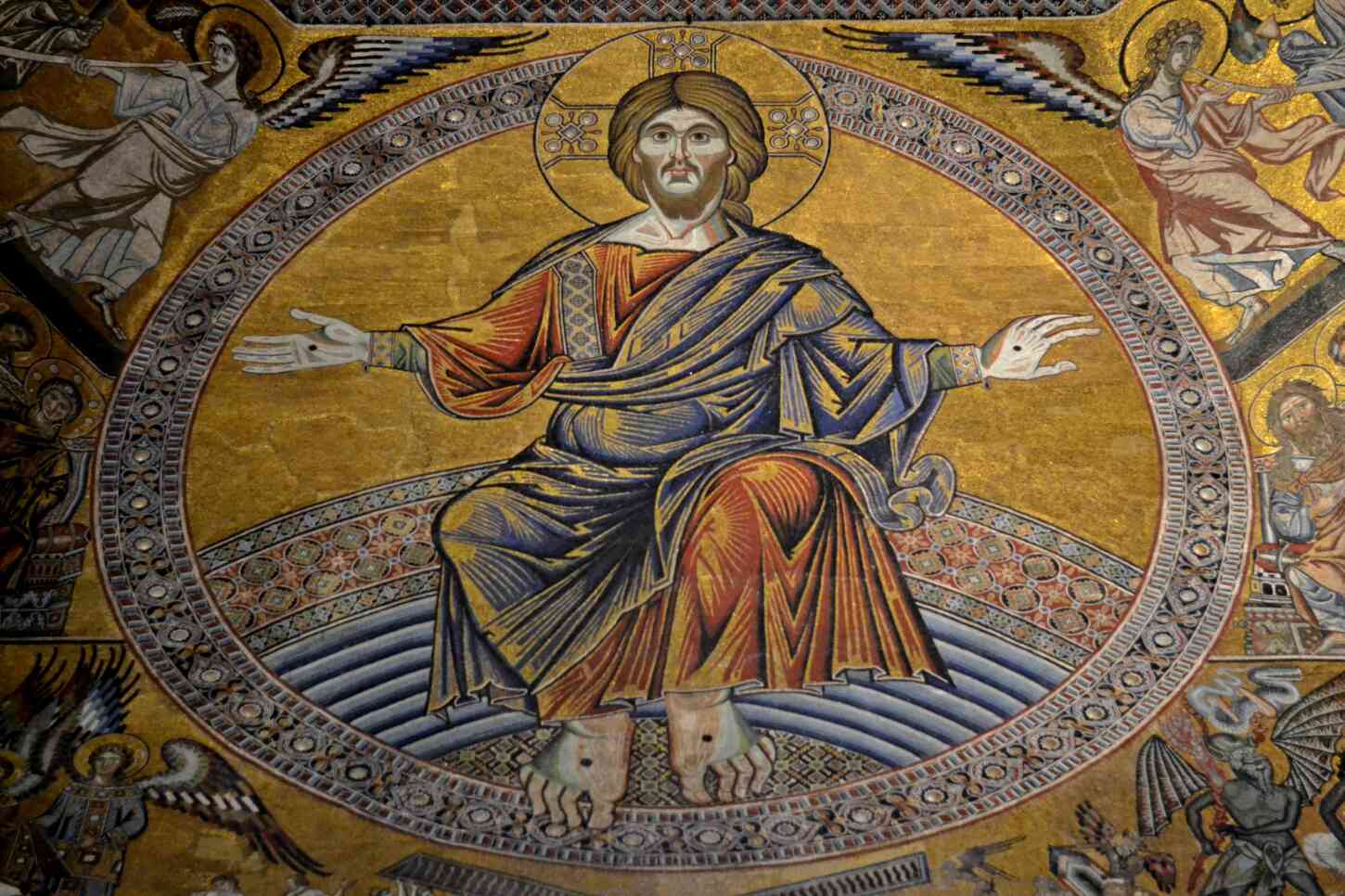 Then, we took a train to Pisa, which only cost €16 return! It's a really great day trip. You need to allocate around 5 hours do visit Pisa, which includes your train, walking and sightseeing around the tower. The tower is a lot smaller than you would think, and one thing I found hilarious was to take photos of other people attempting to do the 'holding-up-the-tower' illusion.
We got back at 7:30ish and went out for tea in a little restaurant called 'Little David', I had a pizza that well made up for the one we had on the first evening. We drank a lot of wine and had such a lovely final meal together as a group. I mean, it's bad when the house wine is cheaper than a glass of Coke, so you just resort to getting hammered to save money…
We then headed to an Irish bar (there's a surprisingly large number of them in Florence) for a few drinks on our last night.
Wednesday it was up early and leaving swiftly at 8am to come home, and it's safe to say I slept the entire way home! It's been an incredible, but exhausting week with lots of love and lots of laughs. The first thing I did when I got home though, was find my closest cafe for a cup of tea, which just so happened to be The Marzipan Pig. The Italians cannot make a cup of tea to save their lives (WHO THE BLOODY HELL DOES IT WATER FIRST, THEN MILK, THEN TEA BAG?), so an actual decent Great British TeaPigs Brew was welcomed with open arms and lots of thank yous (treated myself to a lil' Oreo cupcake too, I mean, why not?).
All that is left to say is a big thank you to Florence for a wonderful week, and a huge thank you to Mel, Liv, Becca and Ben, who made my week without tea more bearable. I left Stoke only knowing Mel, but have come back having made unbreakable bonds with some lovely friends.
Beff xx
Here are a few more images from Italy.