For Christmas, Mum and Dad bought Jake and me an Afternoon Tea Experience with prosecco at The Quarter, Hanley.
We decided to book it for yesterday (Saturday 10), for our two year anniversary which is on Tuesday (PANCAKE DAY!).
I've never been for afternoon tea, but it's something I've wanted to do for a while, so I was super excited for the experience. The total cost of the experience was £19, reduced from £33.90 with a Wowcher code, which is great value for money.
Despite is being a busy Saturday afternoon, we were shown straight to our table, which had somehow been booked under the name 'Bess', even though I sign my emails with 'Bethan' (how d'ya get Bess from that?).
We were given a pot of tea, which we could have refilled unlimited times, complete with dainty little tea cups and saucers. Throughout the hour and a half we were there, Jake and I annihilated three pots of tea.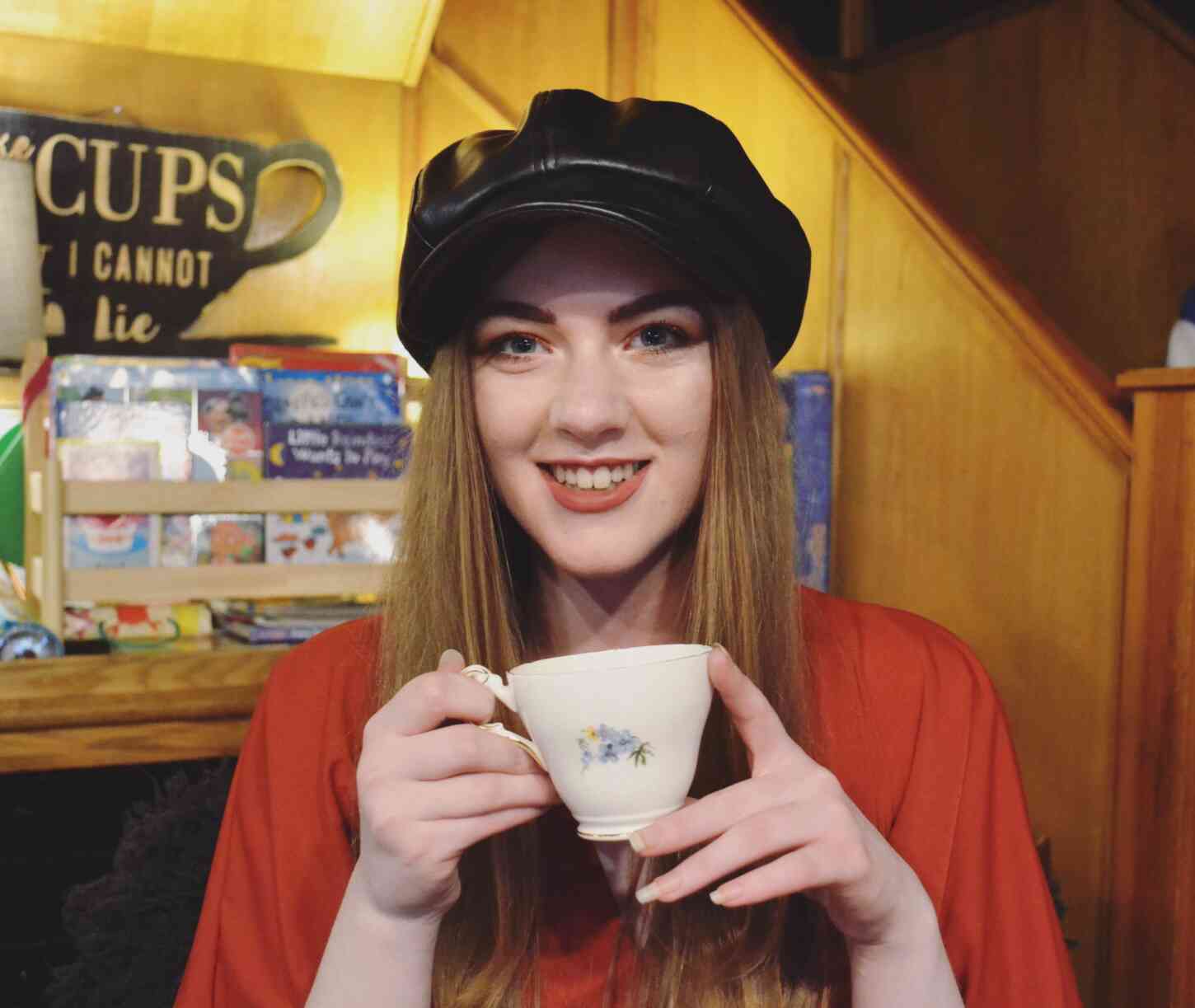 We were then bought over our Afternoon Tea stand. On the bottom layer was a selection of eight sandwiches, including four different fillings on an assortment of bread. We had ham, chicken, tuna and mayo and cucumber and cream cheese. I feel like we perhaps should have been asked if there was anything we didn't like out of the options, since neither Jake or I like tuna, and I wouldn't have chosen cucumber and cream cheese myself. Maybe a little pre-order menu might have been a good idea upon booking.
On the top layer was a variety of desserts, from strawberry slices and brownies, to freshly made scones with clotted cream and jam. Again, as lovely as they were, perhaps a little choice should have been provided, as in most places you will have the option of fruit or plain scones.
Our server was lovely and told us what was on our tea tray, and even told us to be careful with the profiteroles because so many people have spilled chocolate sauce down themselves before.
The food we ate was lovely, and they had told us that we could take the food we left home in a box. I think they must have thought we left though, as Jake and I popped upstairs for two seconds, came back down and they'd gone… gutted.
We then had our glass of prosecco to finish off the experience, which was a nice way to end it.
I'd love to try more afternoon tea experiences, particularly in somewhere like Manchester or Liverpool. I think I'd also like to attempt my own little at-home version, let us know if you'd like to see that on the blog sometime soon!
Beff xx