AD – press event – all views are my own
The Botanist is always my restaurant of choice if I'm out for dinner in Manchester. It has a great vibe, the most 'gram worthy cocktails and the food is delicious every single time.
It's the perfect place to drop your shopping bags and have a break. Great for a cheeky cocktail stop or a whole night out. And it's my favourite date night spot or ladies who lunch venue.
This time though, I took my dad out to Deansgate for some dad/daughter time, since we rarely hang out together as just us.
I was invited to The Botanist for a two course meal with a cocktail each to celebrate the launch of their Autumn menu.
Since Dad was drinking Guinness, I took advantage of his free cocktail and ordered my two staple drinks:
Apricot and Peach Smash
Apricot and peach liqueirs, Woodford Reserce, aromatic bitters, mint, apricot purée and lemon juice
Miracle Bulb
Empress 1908 gin, yuzu sake, apple liqueir, jasmine syrup and apple juice lengthened with lemonade
What I love about The Botanist's cocktail menu is that it shows you the type of glass (or plant pot) it will be served in. It's great if – like me – you order your drinks based on how they'll look on Instagram.
It's also one of the most creative menus I've seen, and puts its own spin on classics as well as offering totally original cocktails.
The Botanist starters
For starters we ordered Frank's Hot Wings and Pork Crackling. The crackling is served with seasoning and a chilli jam, and is some of the best crackling I've ever tasted. It's not greasy, goes with a crunch and smells amazing. It's not the typical pub snack you get in a bag that smells god-awful – more a sophisticated table nibble that's super addictive.
As for the wings, well – I literally ordered them because my dog is called Frank. They came served in the most adorable little picnic basket with a ranch sauce and – no word of a lie – I'm salivating just reminiscing eating them. I'd already decided on a meat-free main, but I know how well executed the food at The Botanist is, so I had to get my teeth into some chicken before my Halloumi heaven arrived.
The Botanist mains
Dad and I both ordered Hanging Kebabs – something that The Botanist have become incredibly well known for, and other bars have started to take inspiration too.
Their new Hanging Kebabs include Hoisin Duck, Surf and Turf and Vegan. However, Dad went for all-time favourite chicken, and I went for Halloumi after eyeing up the pies and deli boards.
The kebabs came served with garlic butter which our server dripped over our kebabs. It runs down the skewer and onto the bowl of chips below – it's genius, and delicious.
We sat towards the back of The Botanist near to the kitchen. I love how there are lots of little areas to choose from. There's a little closed off bit with doors at each end, there's the car area if you plan on just a quick drink, or there's the bright and airy conservatory style area where you'll find business-y people tapping at laptops in the day, but it's mega cute and I love chilling in there. Even the toilets are adorable.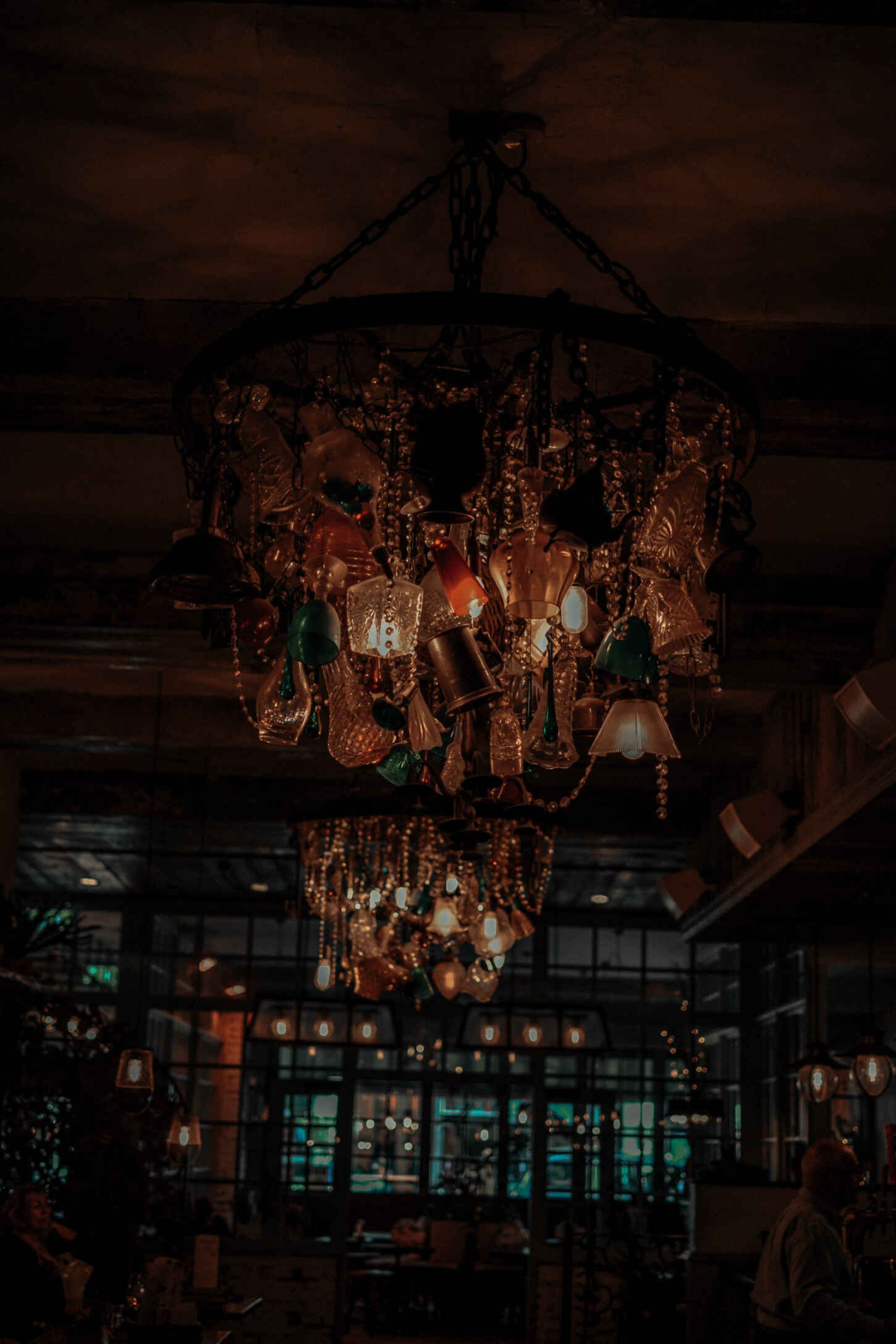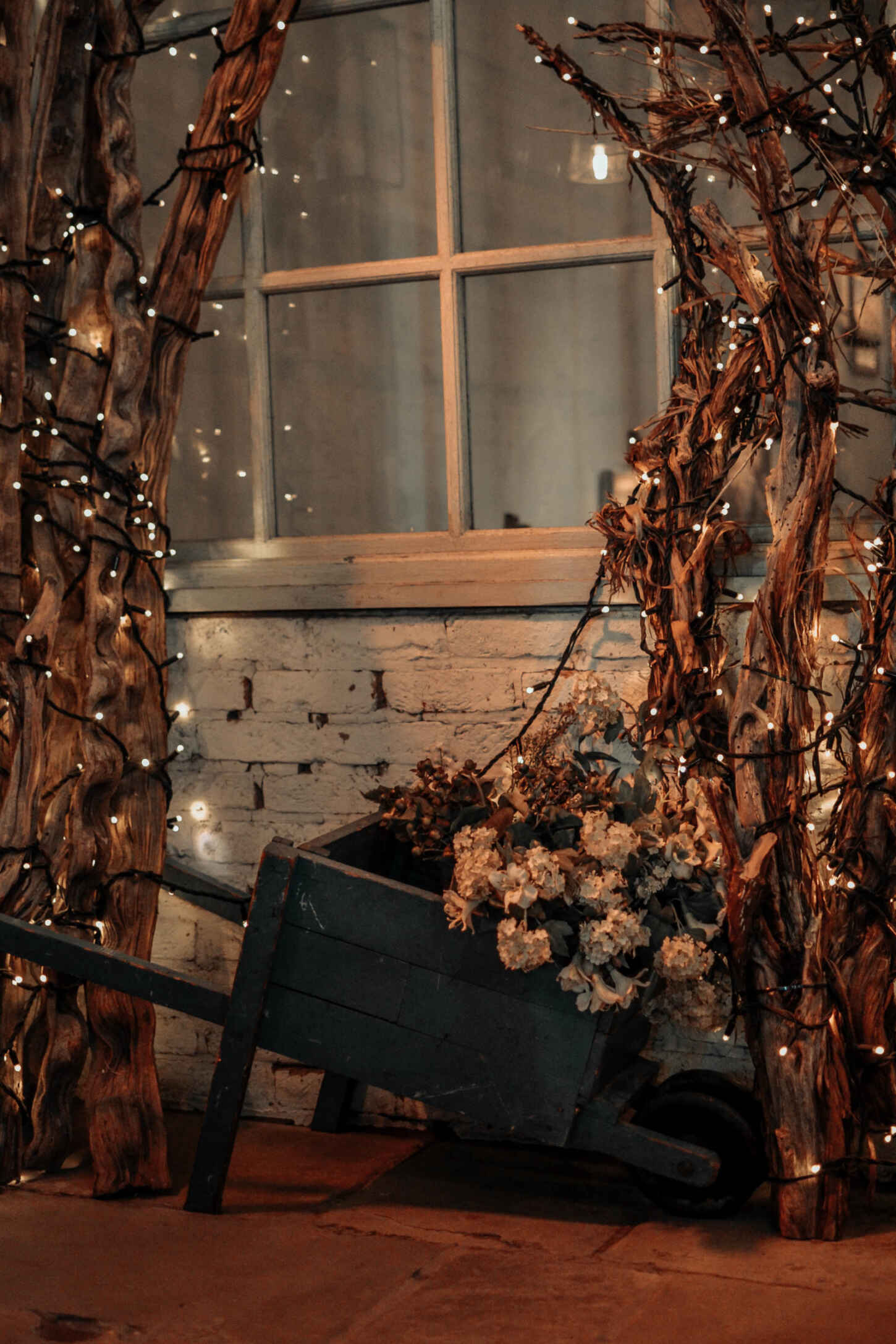 The Botanist made us feel cosy and welcome, and their food it absolutely top notch. It's comfort food with elegance with beautiful flavour combos and innovative ideas. Its menu is well priced and offers a huge variety of food for those vegan, dairy free or gluten free. I always have a stellar experience and I'll be back in Manchester for the Christmas Markets and planning my next Botanist trip.
Check out my weekly vlog for more content at The Botanist, Deansgate.