As someone born and bred in Staffordshire, there are two things ingrained in my DNA for me to love: oatcakes and pottery.
You'll find me turning plates and mugs to see if they were made locally, at Churchill or Wedgwood, obsessing over the new Emma Bridgewater designs and getting my hands into some clay at any opportunity I'm given.
Even now, I've just been handed a cup of tea in an office – a white china mug with blue decals – and I'm itching to know where it's been made.
(I checked later – it was Staffordshire.)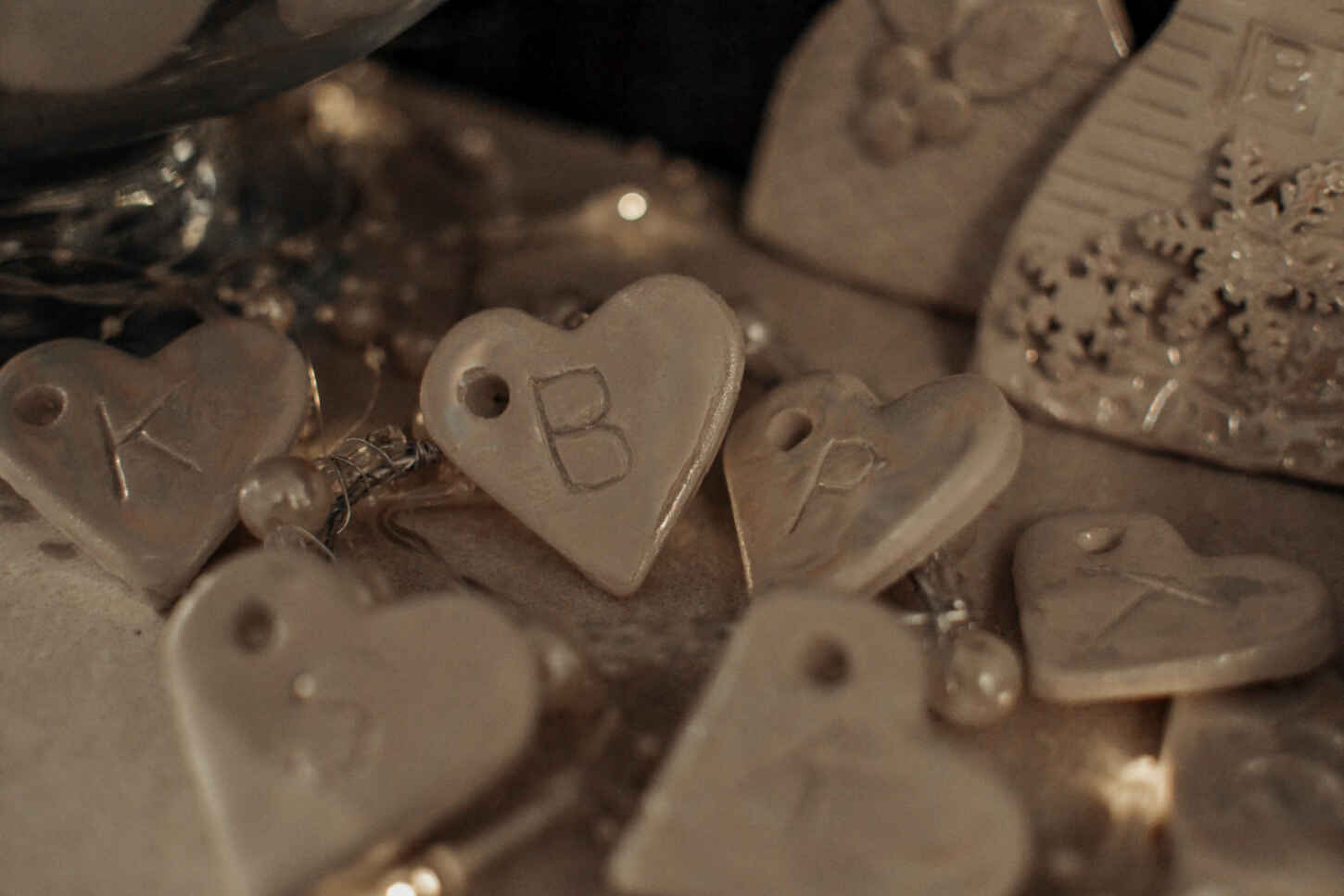 Earlier this month, I joined Denise O'Sullivan at The Quarter, in Hanley, for a festive 'play with clay'.
We were shown how to make Stoke-themed potbank Christmas decorations, which Denise would later fire at her studio.
She was so enthusiastic and very helpful – and it was great to see some of her own designs to draw inspiration from.
We each got our slab of clay (and most importantly, our glass of prosecco), and got creative.
I cut two potbanks using a pre-made stencil, and took a look at the tools available to transform them into our own unique little festive ornaments.
On one, I impressed snowflakes into the clay, layering on two cut-out snowflakes and adding a brick effect to the rest of the bottle kiln.
I used a rubber stamp to add a B, to make it a bit more personal to me.
On my second bottle kiln, I impressed a scale effect on the bottom half, cutting into it slightly with a tool to make it more prominent.
I used a cutter to make two leaves, and cut out three small circles to create a bunch of holly.
With an hour to spare, and another slab of clay, I made some cut out hearts and initialled them with my family's initials.
I punched holes into each one so that once they were fired I could hang them like bunting.
I asked for my designs to be bisc fired, so as to keep the raw clay look. In hindsight, I kind of wish I'd had them rubbed blue, but they still look adorable!
Around two weeks later, I collected my creations from The Quarter, and they're now proudly dotted around the house – adding a bit of Stokie magic into our Christmas.
Denise has rubbed them with a pearlescent lustre which makes them shimmer under the lights – which looks great when the Christmas tree catches them!
Check out my little highlight video from the workshop below.