On my 2019 bucket list, I wanted to read five good books this year. I really rediscovered my love for reading and not only beat my goal, but doubled it. I read not five, but ten amazing books this year.
If you're looking for books to buy people for Christmas, or just getting inspiration for your own bookshelf, here are some mini reviews. Some are excerpts from longer blog posts, and others are just a quick insight into the story. If you would like to read the full reviews, I'll link them in the post.
What Would the Spice Girls Do
This It's a book the world didn't know it needed, and a book any girl between the ages of 20-35 will love.
Whilst this book is about the Spice Girls, it's about more than just five pop artists and their music, just like the Spice Girls were more than your average girl band. This book is about the girls-turned-women whom the Spice Girls empowered, it's about the rise of feminism in modern culture and be beginning of the girl power movement.
Lauren's friend and fellow author Daisy Buchanan – who's book I review later – said it's 'a joyous and energetic celebration of girlhood, friendship and pop culture. If you have ever sung into the can of an Impulse body spray, you need to read this.' And I wholeheartedly agree.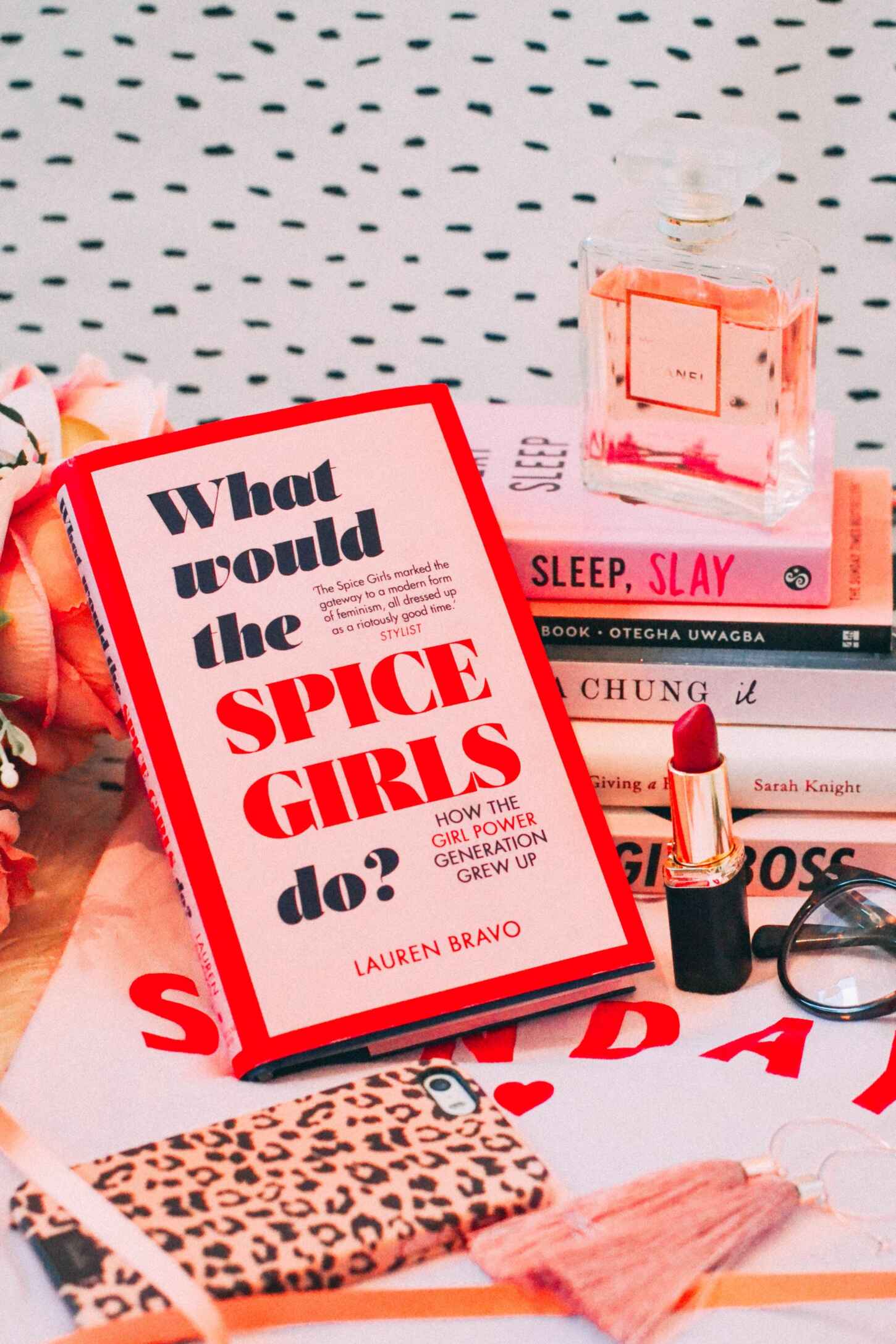 Tattooist of Auchwitz
I don't think I need to tell you how heart-wrenching this book is. It was so captivating that I read it in its entirety on my flight to New York (which is why I ended up reading the next book in this list, as chance would have it.)
It tells the story of Lale, who finds himself in a somewhat 'privileged' position in the concentration camp. I use the term loosely. He falls head over heels in love with a woman called Gita, which becomes a glimmer of hope in this terrible, historic tragedy.
The fact that it's been based on real people gives it a weight like no other 'story', and really puts a soul into the holocaust. It's a reminder that these were real people, and that really happened. You can pick the Tattooist of Auschwitz up in almost any store for about £3.00 now, and I highly recommend you do so.
Playing with Matches
Playing With Matches – A clever play on words. Not candle-lighting matches, but Tinder matches; equally as fiery, and equally as likely to get burnt. Sasha begins working for a match-making company called Bliss, where she gets paid to match up clients, from a 40-year-old baseball-loving virgin, to a woman with a very detailed, extensive and annotated checklist for her dream man. Sasha suffers majorly with imposter syndrome, which is something I can certainly relate to– I think we've all felt it at some point or another.
The witty rom-com is a must-read. It's funny, honest, relatable and modern, dealing with the minefield that is modern dating between the whirlwind of Sasha's own life. If there was a Tinder for books, I would definitely swipe right on Playing With Matches.
I loved Hannah's writing so much, I read her second book Love at First Like in lightning speed – you can read more about that later, though.
Feminists Don't Wear Pink
Feminists Don't Wear Pink and Other Lies is a book by Scarlett Curtis, which pieces together stories from strong, inspirational women on what the F word means to them. It's reassuring, life-affirming and definitely makes you realise that you can be any kind of feminist you want to be, so long as the core meaning of feminism is at the heart of your belief.
Not only is Feminists Don't Wear Pink… filled with powerfully written, personal stories, but also educational lessons and reminders of how you can be a better person in a world we can often feel is against us; particularly in the current political climate. There was something that I could take away from every essay in the book. It's a book by women – influential women – with big ideas that stemmed from their fury at the patriarchy. For example Whitney Wolfe Herd, the founder of the dating app Bumble, where only women can instigate a conversation. Other contributors include Kiera Knightly, Jameela Jamil and Zoe Sugg.
Love at First Like
Love at First Like sees jewellery store owner Eliza Roth drunkenly post a photo of one of her engagement rings on that finger after seeing her ex-boyfriend Holden had proposed to his new girl.
She awakes to her 100,000 followers congratulating her, alongside some rather healthy overnight sales. Eliza realises she could use the fake, accidental announcement to her advantage to benefit the store. Brooklyn Jewels needs a boost in finance, and so Eliza has to find someone willing to pose as her fake fiancé.
Love At First Like explores the modern digital age of social media. As a blogger, it's so relatable. People on Goodreads have described it as 'wild' and 'batshit crazy', but actually, if you work with social media as a journalist (like Hannah, and myself) then actually, you will know it definitely feels realistic. You would be surprised at the things people will do for followers and success, and Eliza Roth is just one of those many people using these platforms to their advantage.
Wilde Like Me
I pre-ordered this book when it came out on June 2017. I took it on holiday with me and read the first two pages, but to cut a long story short: my dog died and had the same name as one of the main characters, so I struggled to read it just weeks after it had happened.
But fast forward two years and I got the opportunity to meet and interview Louise Pentland, so I thought I'd better blooming read it.
Wilde Like Me sees Robin Wilde explore real-life issues every single mum subconsciously faces. From the dreaded school run, to trying to grow a career and find a man. Robin reminds me of my sister three years ago.
Louise's personality shines through in the book, and I'd say that if you didn't know her you may not enjoy it or appreciate it as much. It was a light-hearted, easy to pick up read and I'm glad I finally read it in the end (and got it signed).
How to be a grown up
One of my holiday reads this year was How to be a grown up, by Daisy Buchanan. It had been recommended to me on Instagram by a follower, and I'm still not entirely sure if it was a dig at the fact I can't use a washing machine, iron, or cooker without potentially setting the house on fire.
My Instagram focuses a lot on navigating your twenties – a decade of identity crisis, imposter syndrome and finding your feet in the adult world. I'm only 21, so I'm definitely still stumbling through and by no means the expert of the topic, but my followers are on this journey of mistakes with me.
Daisy Buchanan, however, is in her thirties. She too fumbled through her twenties and has lived to tell the tale – which is reassuring to know that I probably won't die trying to navigate the difficult decade.
In How To Be A Grown Up, Daisy bears all, from breakups and mental health to rape and eating disorders. She's open, honest, and tells you everything you need to hear (even if you didn't necessarily *want* to hear it – but hey that's what grown-ups do.) What she says may shock some of you, but her stories are relatable and remind us that we are all only human.
Our Stop
Our Stop by Laura Jane Williams is a love story that has you turning every page desperate to discover the fate of Nadia and Daniel.
The two commuters catch the same tube every day – well, if Nadia isn't late – and Daniel admires from afar. Their paths will cross so many times, but they never truly meet.
My inner hopeless romantic has swooned through the entirety of Our Stop. I was willing Nadia and Daniel to meet every time they could be in the same bar, the same event or that time Nadia's friends Emma nearly runs his friends over. But, there's always something that gets in the way.
The modern, feminist rom-com will have you giggling, rooting, whooping and racing through the pages to see how fate works in mysterious ways. It's so heart-warming and exciting to think that your soulmate is/was out there, existing in a time where you too exist. To think you may have brushed shoulders, or stood behind them in a coffee shop queue – that's truly life-affirming.
The Discomfort Zone
From the editor of Cosmopolitan, Farrah Storr reveals how she worked her way to the top of the ladder by immersing herself in the discomfort zone every day.
This book has taught me to not fear rejection – to always ask, and people can refuse and that's okay.
I've been working in my journalism job for seven months now, and find myself in my discomfort zone every week. Once you've pushed past it and got the result you wanted – that feeling is 10x better than the comfort zone.
But also, in reading this book I knew I wasn't alone. It's important to talk about issues like this to empower people and more importantly, to fuel the dreams of women who want to climb to the top too, and can visibly see it can become a reality.
Every business woman I know that's read this book, hell – Sophie has two copies! – has said it's their bible. Highly recommend for those gals with a side hustle or small biz that want to grow it.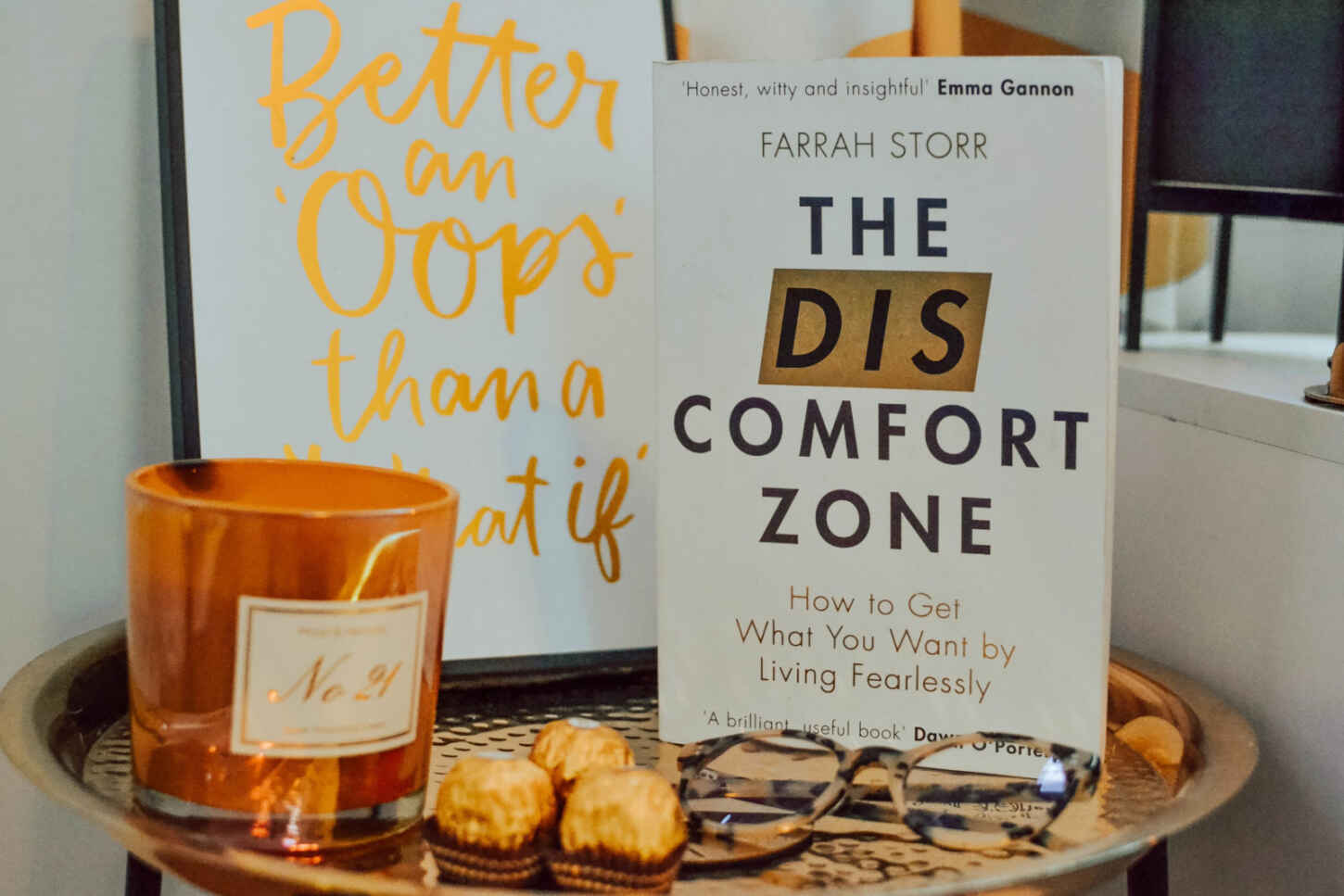 A Spark of Light
From the author of My Sister's Keeper, Jodi Picoult tugs on heart strings once again.
An anti-abortion terrorist takes hostages at a clinic, after his own daughter had an illegal abortion.
The story is told by the hour, working backwards, as you discover the story behind why each woman is at the clinic that day, and the reasons behind George's actions that day.
It's interestingly written in individual accounts as it flits between characters – it's certainly thought provoking.