On Sunday, Anya and I hopped down the road to Leek for a mooch around the market.
Totally Locally Leek is held on the first Sunday of each month, where independent businesses line the high street selling wonderful goodies.
I see Leek as a bit of a quirky town anyway – quaint and vintage with beautiful buildings and cobbled streets. I've been a few times now, for a cup of tea at Spout, or to take a few photos – I actually worked at the pharmacy there a handful of times. But I never really got the chance to just have a wander, see what's on offer and generally just meander through the shops.
We parked up on High Street car park – which is free on Sundays – and walked into the town centre.
The first Totally Locally Leek stall we came to was Cheshire Domus, selling fragrant handmade soaps and bamboo dishes. They even had little koala shaped soaps raising money for the bushfires in Australia. Anya and I both picked up some solid shampoo if a bid to be kinder to the environment. My shampoo was lemon scented and each ball cost just £1!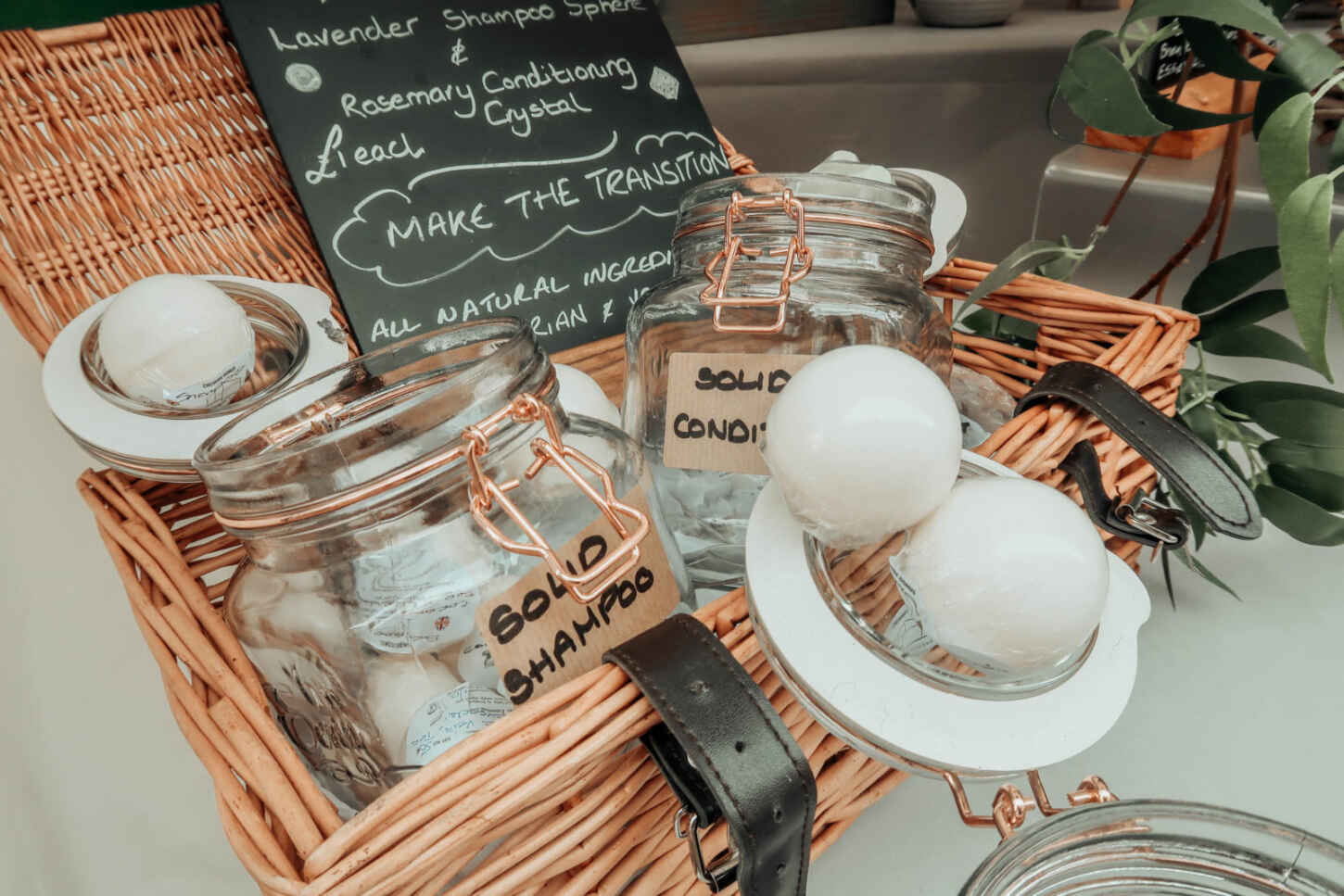 We headed into Era, a rustic little shop with beautiful wildlife prints (which Anya purchased) and string shopper bags (which I nearly got!) As I soon learned, anything goes in Leek, and the shops are full of an eclectic collection of weird and wonderful things – modern and antique.
We popped into Bibelot – a Cath Kidson stockist – and gushed over anything with sausage dogs on it. They had some amazing fabric offcuts that could be styled into scrunchies or dog bandanas, so I'll certainly be back to see how creative I can get.
We weaved through stalls selling pies, cakes, beers and jewellery before I nearly ripped a traders arm off for some macaroons. I first became obsessed with them when I was in Newquay, and it's rare to find somewhere that sells a really good macaroon. These looked incredible, so I got a box of six for £5, including strawberry, gold chocolate, salted caramel (x2), gold chocolate and oreo cookie.
We decided it was time for a hot drink to thaw out a little, so took a talk up to the Foxlowe café. I ordered a tea, and Anya got herself a latte and we sat beside the old fireplace. Once we'd finished, we took a look around the rest of the stalls and grabbed some oatcakes before heading down to Getliffe's yard.
Getliffe's Yard is a gorgeous little cubby hole in Leek, booming with gorgeous independent businesses with stunning window displays in cottage-like buildings. We're both a sucker for a plant or fresh flowers, so ducked into Foxgloves and Feathers where we were greeted by an enthusiastic little boy and his wrestling toys – seen before he was heard!
I mentioned to Anya that I'd been looking for dried pampas grass, but hadn't managed to find any anywhere, and the owner of the store overheard. She pulled five or six short stems from under the counter, and said I could have them free of charge – they'd have likely ended up in the bin as off-cuts! Anya bought a little heather plant and I think we both left proud as punch with our finds.
To complete our trip, we wandered down Saint Edward Street – but most of the shops were closed due to it being the weekend. We did notice a witchy little store has sprung up and is opening next weekend, so I would love to visit it and channel my inner Sabrina Spellman!
On the way back home, we stopped off at Bridge End Garden Centre to nosey at more plants and pots, but didn't end up making a purchase. We were in Leek for around two and a half hours, and could easily have spent longer there as it's such a gorgeous little place with lots of little streets off the beaten track home to hidden gems.
Next on my Leek list to do is a bar crawl, as there are some fab little brew houses and bars there. Recommendations welcome! I can't wait for the next Totally Locally Leek market to discover other fab local businesses.