Kya Clark becomes locally known as the Marsh Girl – the dirty little secret of North Carolina. Abandoned by her family, neglected by the system, she learns to survive in the marsh based on pure primal instinct.
I've read a few reviews for Where The Crawdads Sing – which could equally be translated to 'Where The Wild Things Are' – but it's title sets the tone for the poetic narrative throughout the book.
The reviews are very mixed, and I can 100% see why. Some people struggled to finish the book, whilst others read it with no issues. I had the benefit of being given a heads-up that Where The Crawdad's Sing is difficult to get into. But I beg you to stick it out – it's worth it. The first 100 or so pages are a challenge, but once you've broken the story's back, you'll be flying.
The book is written by Delia Owens – a wildlife scientist-turned-author. And that nugget of knowledge seems so blindingly obvious when you discover it after reading the story.
Set in North Carolina, the book sees six-year-old Kya Clark abandoned by her mother, siblings, and finally, her abusive father. It sees her slip through the net of the education system, and grow up nurtured by Mother Nature. Kya learns all she needs to know to survive from the ecology and lagoons that surround her shack.
And this emotional survival story becomes an intriguing whodunit when posh town twenty-something Chase Andrews winds up dead in the marsh.
Each chapter sees the reader bouncing through time between 1952 to 1970 – flitting between an Kya aged 25 and at the centre of a murder investigation, and little Kya learning her hunting and hiding skills.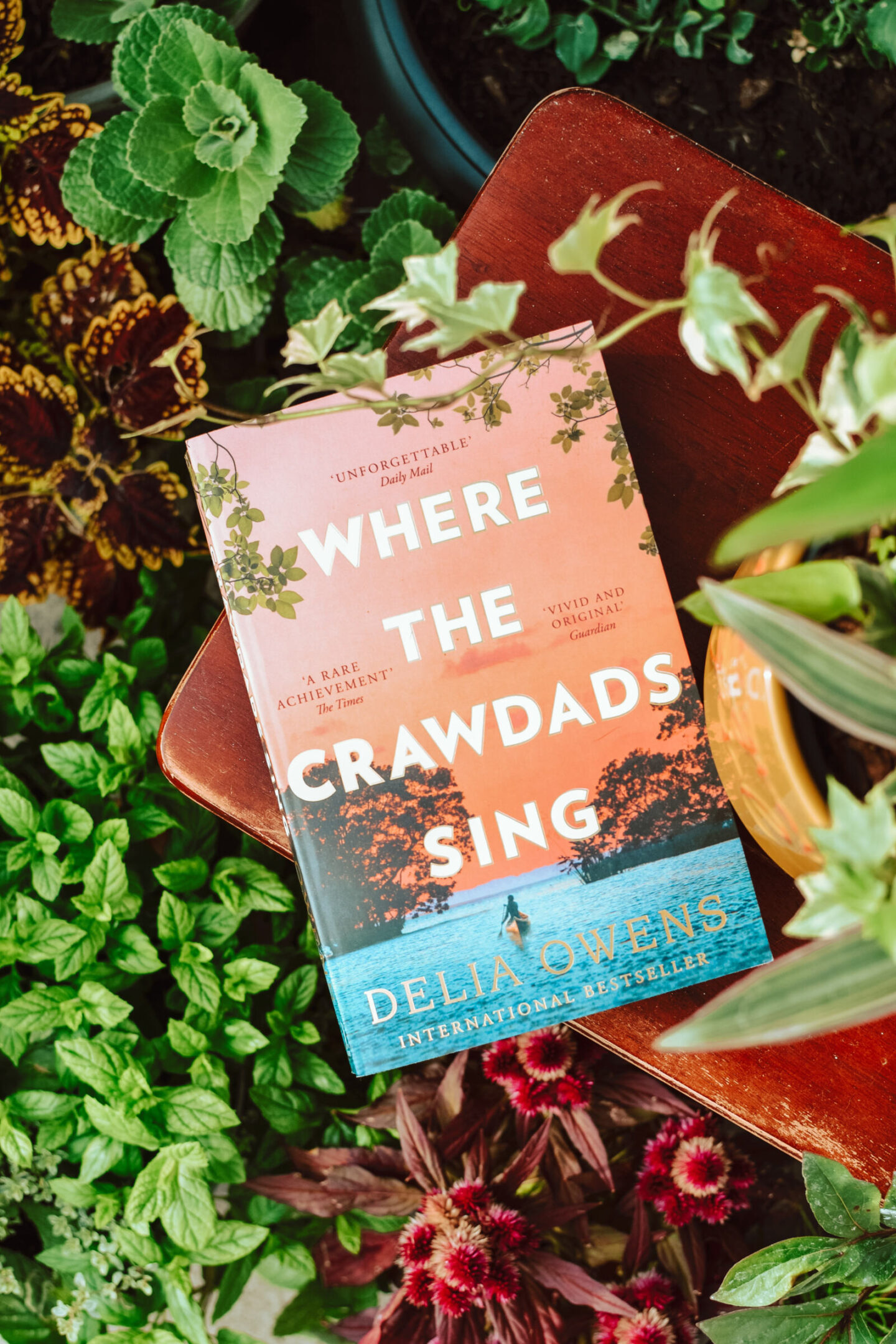 This jumping through time can make the book difficult to read at first, alongside it's almost lyrical prowse. The book is almost written as poetry, which Delia clearly has a passion for, as shown in the several Kya reads to herself in the book.
As a teen, Kya catches the eye of two boys – Tate and Chase – from the nearby town, and embarks on a rollercoaster of human emotions of love, lust and heartbreak.
Tate teaching her how to read and bringing her extravagant feathers to add to her collection, and Chase promising marriage before becoming betrothed to another.
Chase winds up dead after 'falling' from the fire tower. But there's not a single inch of DNA, nor a footprint to be seen.
Where The Crawdads Sing explores prejudice, the power of nature and the fierce development of Kya's unbelievably strong character.
I read the first 100 pages on day one, and the remaining 270 the following day. It's like getting half way through Lewis Carroll's Jaberwocky and suddenly all the words and creatures making total sense. More than sense – an innate understanding.
You can read more book reviews here.