Staffordshire indie quartet Shader have released their brand new single Runaway following a string of singles in 2020.
Last year, after signing to 42's Records, the band released a four-track CD featuring Time is Right and By My Saviour, as well as a demo of Lately and a live version of Rise. In September, they went on to drop True to Life, and a cover of Simple Mind's for charity in November.
It's safe to say Shader have been unable to sit still during the pandemic, and on March 12, released their latest track Runaway, alongside a 7″ clear vinyl.
The band – which formed in late 2017 – comprises of:
Stu Whiston – Vocals & Guitar
Mike Lo Bosco – Lead Guitar
Daz Edwards – Bass
Tom Turney – Drums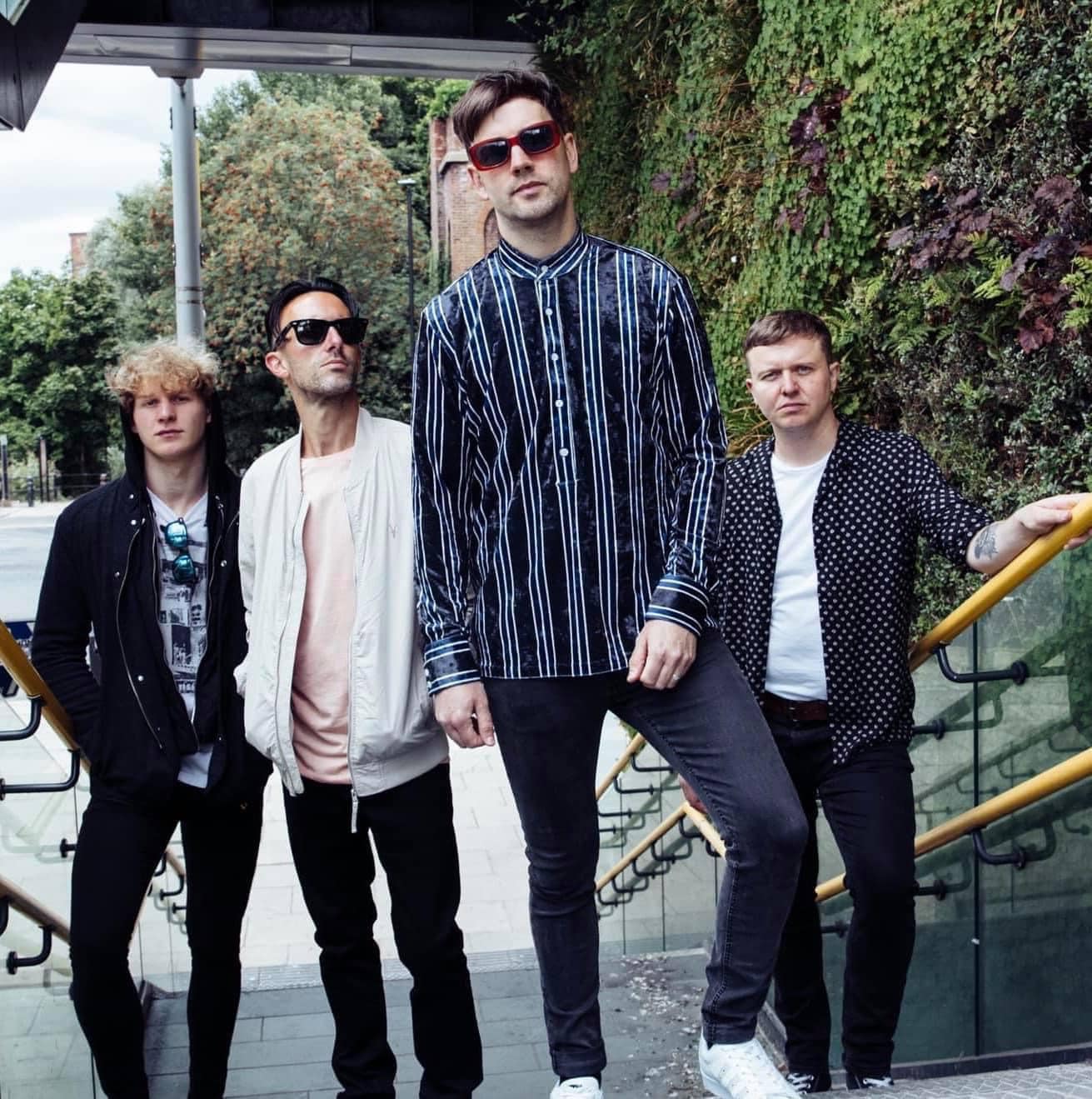 Runaway was recorded by Gavin Monaghan, known for his work with Editors and The Twang, at Magic Garden Studio, in Wolverhampton. Frontman Stu Whiston – who wrote the track – revealed that the track is about the Instagram vs. Reality of everyday life, and celeb culture.
Stu, from Leek, said: "Runaway is about the anxiety of everyday life, real vs. fake, the upsurge of talentless TV celebrity culture becoming a legitimate career move and the overwhelming desire to runaway to somewhere with some soul.
"It was written in a flat in Didsbury, Manchester and I was working at Blockbuster Video, spending all my spare time watching classic films (perks of the job), daytime TV and becoming obsessed with 80's post-punk band The Sound. The guitar intro and feel are my nod to the genius of Adrian Borland of The Sound."
Runaway's melodic electric guitars are a surefire way to get shoulders shimmying, with an earworm of a chorus bound to get stuck in your head. Lockdown and working from home has seen many of us feel like Stu in the video, duct-taped to a chair with the TV remote in hand, so much so that I time my shifts based on whats on ITV. I know I should be making dinner by the first Loose Women break so that I can be eating it by the right time. Judge Rinder and Tenable mean my shift is nearly over. But Stu is right, the reality TV culture of today is very prominent in comparison to say, a decade ago, and some people feel pretty strongly about it either way.
Regardless of your thoughts on the likes of Love Island or TOWIE, Runaway is a catchy indie track that will seamslessly slot in your easy-listening playlist alongside bands like The Killers and Kings of Leon.
Runaway is out on all major streaming platforms, and is available to buy on vinyl. Shader are hoping to set out on a tour this summer, and are planning an album, so they're certainly one to follow to be the first to hear of the latest updates.