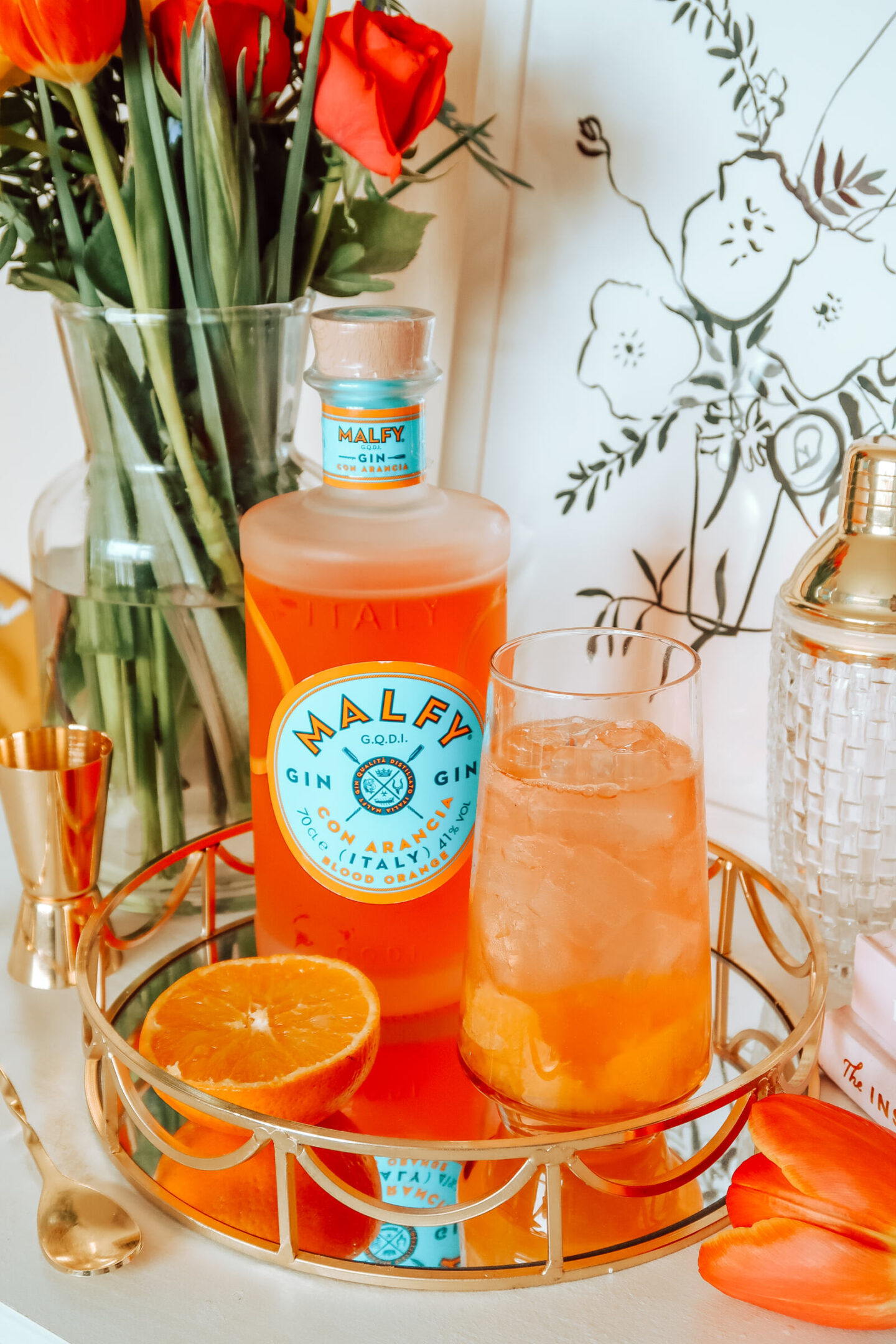 This Blood Orange and Elderflower Gin Collins recipe is my take on a the popular cocktail – the Tom Collins.
The classic cocktail is typically made with gin, syrup, lemon juice and soda, which leaves it a blank canvas for adding flavours and trying out fresh combinations.
Seeing as I've had a bottle of Malfy Blood Orange gin unopened in my home-bar for three months, the first sunny weekend of the year seemed the perfect time to pop it open.
This recipe combines citrus and floral flavours, with tart blood orange paired with fresh and floral elderflower. It's a beautifully refreshing tall drink that's really easy to make, and creates an ombre look in the glass, too!
To make one Blood Orange and Elderflower Gin Collins:
50ml Malfy Blood Orange gin
25ml simple syrup
A handful of orange chunks
Belvoir Elderflower Presse
Ice
Cut a 2cm slice of orange and then carefully remove the bitter pith and the skin. Add these to Collins glass – mine is from Sainsburys – and muddle them with a muddler or the back of a bar spoon.
Top your glass with ice – the more the better. Many people fear adding ice to their cocktails in thinking it will water it down. In reality, the more ice, the colder the glass and the drink, meaning the ice will actually melt slower than if you only put a few pieces in.
To your glass, add 50ml of Malfy Blood Orange gin and a glug of simple syrup – I'm using the Funkin Cocktails syrup. Finally, top your drink with your preferred amount of Belvoir Elderflower Presse mixer for a bit of fizz.
As an added extra – you could garnish with a slice of orange or a sprig of mint and enjoy! Bring this out at our post-lockdown barbecue and everyone will be asking for your recipe!