It's Veganuary, and to celebrate M&S have added even more plant-based goodies to their vegan Plant Kitchen range – including the coveted vegan chocolate cake jar.
There are now 175 products in the retailers range of totally vegan goodies, from a plant-based BLT to no chicken Kievs, perfect for if you're trying out Meat Free Mondays, Veganuary or just looking to reduce your meat and dairy intake.
They've also released four new desserts this month, including chewy cherry bakewell cookies and creamy cookie pots, providing the perfect dairy free finale at tea time.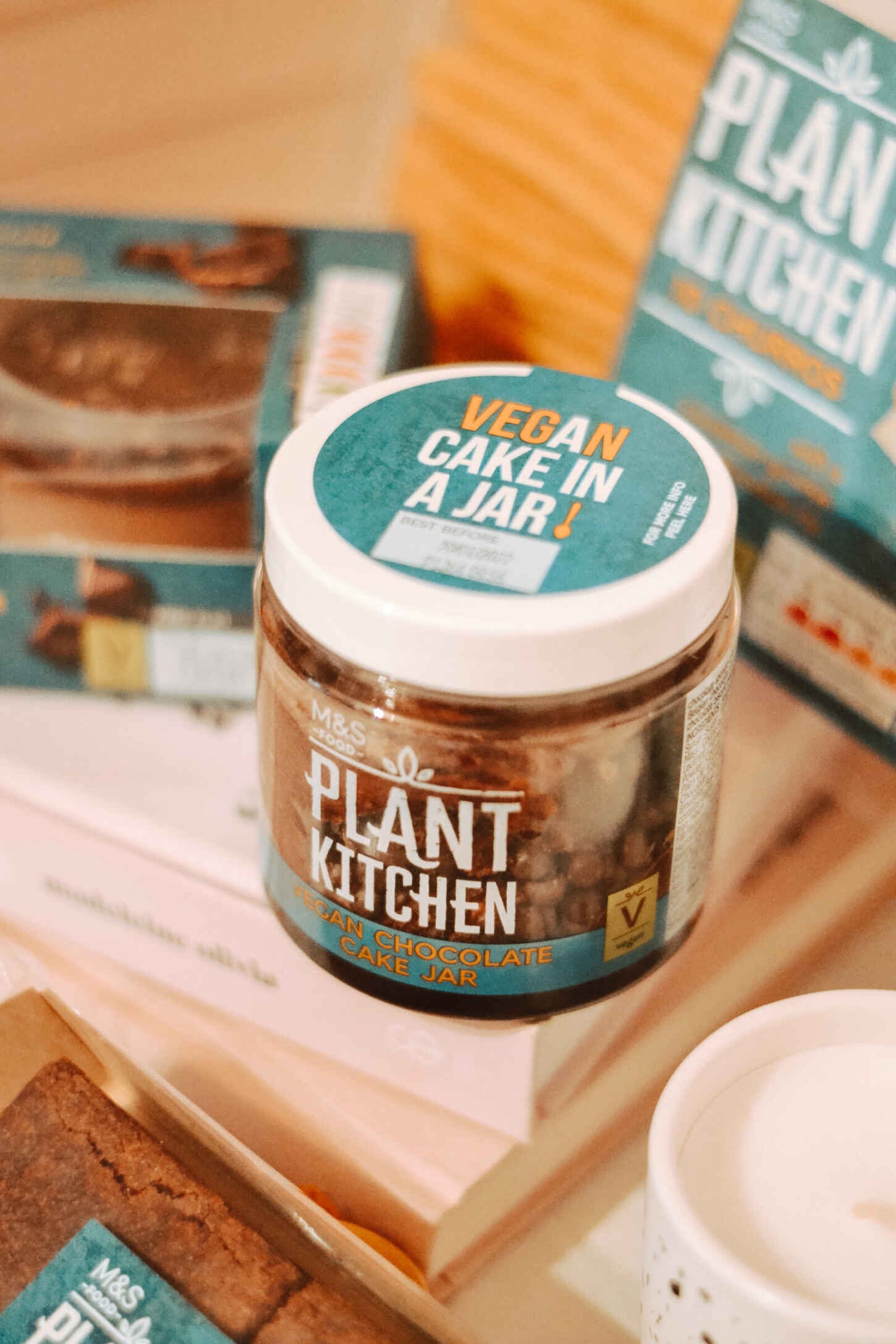 M&S say their Plant Kitchen range means 'you'll never have to compromise on taste' thanks to recipes developed by their chefs to ensure it tastes 'just as good or even better' than its meat or dairy counterpart.
I tried out four of the M&S Plant Kitchen desserts from the new and existing range, and here's what I thought:
Vegan Chocolate Cake Jar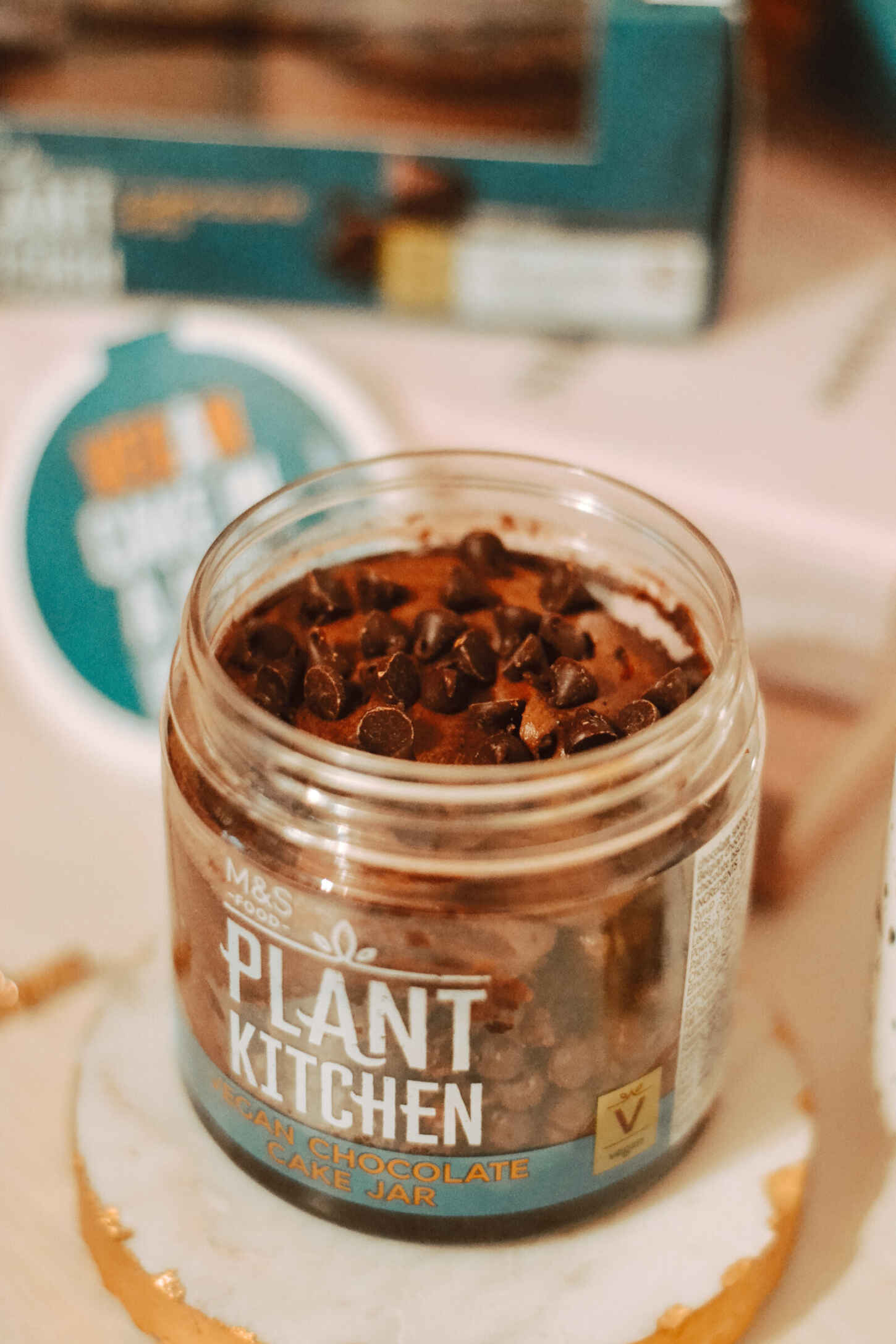 Following the success of M&S's popular cake jars, they've launched a new vegan version for January 2022. It's essentially a smooshed piece of cake in a jar, and it's an absolute delight.
Costing £4, the jar is made with chocolate sponge cake layered with chocolate buttercream, Belgian chocolate sauce, biscuit balls and decorated with dark chocolate.
The combined layers offer different textures from crunchy to creamy, and it's so unbelievably rich. They come in a resealable jar which means you don't have to eat it all in one go, but can also throw it in a handbag to take to work without fear of any spillages or mess.
Chocolate Brownies
These vegan chocolate treats are just as chewy and fudgy as any well-baked brownie, made with Belgian dark chocolate coming in a pack of two for just £2.50.
They're a great portion size, and can be eaten straight from the packaging, or warmed for a few seconds in the microwave and served up with the Plant Kitchen raspberry ripple ice cream.
Not only are they great for adults, but can be cut into quarters for young children to snack on, perfect if you have a dairy intolerant child or are raising them plant based.
Plant Based Churros
If you read my review of Can Do Cocina, you'll know I can't resist cinnamon sugared churros, and M&S's plant based version are delicious.
In a pack, you get 10 churros, a pot of dipping chocolate and a sachet of cinnamon sugar for £4. I dusted the sugar onto the churros while they were still in the box before holding down the lid and shaking to cover them all, popping them on a baking tray for around 10 minutes in the oven.
The chocolate sauce can be warmed in the microwave, but I recommend heating it for less time than the packaging advices, else it goes slightly bitter.
Vegan Chocolate Pots
These are dreamy chocolate dessert pots with a gooey chocolate glaze and cocoa nibs are to die for. It really is death by chocolate – but is that not the best way to go?
Whilst rich, it's also quite light – almost like a mousse – and honestly, it's restaurant quality. Just don't make the mistake I made and be sure to store them flat in the fridge, else they'll go everywhere.
M&S Plant Kitchen offers a wide selection of flavour-packed, plant-based products that are totally delicious, each made of 100% plant-based, vegan-friendly ingredients. To learn more about the Plant Kitchen range,
check out the M&S website.