Evelyn Hugo escaped an abusive father in Hell's Kitchen and hitched a ride (and a husband) to Hollywood to make it big as an actress. She certainly did that alright.
Seven husbands, several scandals, an Oscar and a daughter later, The Seven Husbands of Evelyn Hugo is the tell-all memoir biography from the now aging and reclusive movie star who was one of the most famous women in the world in the 50s through to the 80s.
And the story will finally answer the question on everyone's lips – which of her seven husbands did she love the most?
The answer is none of them.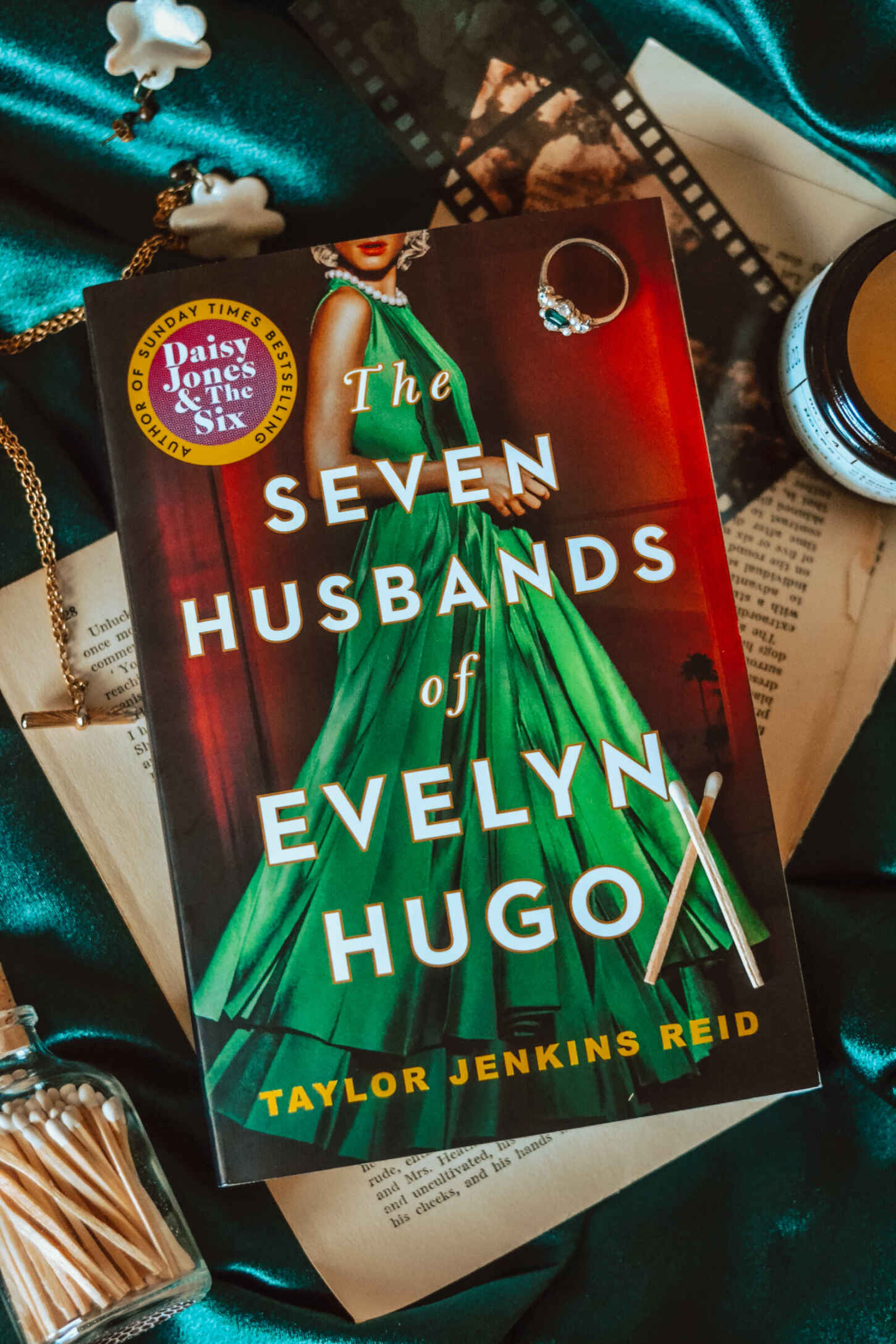 Evelyn Hugo wasn't a real person, though Taylor Jenkins Reid's addictive and convincing writing would have you believe she was. Much like how her novel, Daisy Jones & The Six had me Google searching if Daisy Jones was a real musician, and if their songs were real. She is, without a doubt, one of the best story writers I've had the pleasure of discovering, creating worlds with so much detail and intricacy, with stories so entwined that it seems almost impossible for someone to have made it up.
Read more: Daisy Jones and The Six – the biggest band of the 70s, or totally made up?
In The Seven Husbands of Evelyn Hugo, the now retired actress – auctioning off her much-loved gowns for cancer charities – headhunts magazine journalist Monique Grant for a 'feature', only that feature transpires to be the movie star's memoir.
Part of the books blurb reads: "Summoned to Evelyn's luxurious apartment, Monique listens in fascination as the actress tells her story. From making her way to Los Angeles in the 1950s to her decision to leave show business in the '80s, and, of course, the seven husbands along the way, Evelyn unspools a tale of ruthless ambition, unexpected friendship, and a great forbidden love. Monique begins to feel a very real connection to the legendary star, but as Evelyn's story near its conclusion, it becomes clear that her life intersects with Monique's own in tragic and irreversible ways."
This emotional novel takes you through the highs and lows of Evelyn Hugo's life – her rise and fall from fame, domestic abuse, and coming to terms with her sexuality and identity as a bisexual woman. It explores the way Hollywood deemed the LGBTQ community at the time, and how Evelyn would ruthlessly do anything, at any cost, to protect herself and those she loved.
Speaking of love, each chapter goes on to reveal those select few people that she did love. Truly love. And of course, the ones she didn't, and why she married them all.
Some have compared Evelyn Hugo to the likes of Marilyn Monroe and Elizabeth Taylor – that golden age Hollywood glamour and the hypocrisy and patriarchal society that came with it.
This is a book that very much feels like non-fiction as a result of how real and tangible the characters feel. Taylor has a way of blurring the line between the reality and imagination, making you feel like you know her characters, like you've watched their films or heard their songs. Live Evelyn Hugo and Daisy Jones' paths could have crossed at some point in LA in the 70s. The Seven Husbands of Evelyn Hugo may leave Monique Grant asking 'Who was the love of Evelyn Hugo's life?' and everyone else asking 'was she real?'
The Seven Husbands of Evelyn Hugo touches on mental health issues surrounding trauma, found family, motherhood and reclaiming your sexuality and power. Yet, Hugo is a completely – I mean completely – unapologetic character. Ambitious, determined and manipulative, even to her last breaths.
I particularly loved the breaks between chapters that saw pages of gossip rags discuss the ins and outs of a-lister lives, which felt very 'Gossip Girl' or 'Lady Whistledown' from Bridgerton. And just as you're immersed in Evelyn's flashbacks, you're snapped back to the present with a 'let's pick up back here tomorrow' as Monique hits the 'stop' button on her recorder. It's one of the things that makes this book so un-put-downable, as Taylor finds ways to remind us we have unanswered questions – like why Monique was the only person Evelyn wanted to write her biography.
While very much a story about Evelyn Hugo, you find yourself immersed in the lives of other characters throughout the book too, mostly Harry and Celia, rooting for everything to work out in the end. It was a completely heart-wrenching read with predictable and unpredictable twists that saw my jaw hit the floor.