London Classic Theatre have made their return to the New Vic this April with the romantic comedy, Same Time, Next Year.
Written by Bernard Slade and debuted on Broadway in 1975, it was made into a film three years later, depicting the most peculiar of long-term relationships: a series of annual one-night stands.
Same Californian hotel room, same time each year, same couple but at very different places with their married lives, careers, political views and maturity.
One lonely man orders steak for a pretty lady in a bar in a chance encounter that leads to a night of passion in a San-Fran hotel. George and Doris, both married to other people, with six kids between them, promise to meet 12 months later, beginning a romantic love affair that lasts 25 years.
Set between 1951 and 1975, the characters change exponentially over the quarter of a century they sneak around behind their spouse's backs. Doris, played by Sarah Kempton, an Italian not-so-Christian housewife who faces the situation head on, whereas Kieran Buckeridge's George would rather skirt around his guilt and talk about their sex as a distraction.
Sarah really brought Doris to life with her quick wit and sarcasm, always holding George to account and always wanting to become a better version of herself. She certainly became a different version of herself as the years wore on, going back to graduate high school and becoming a successful entrepreneur before selling her business to be one of the 'idle rich'.
Nervous and a bad liar, George is the kind of character that buries his head in the sand and avoids the matter at hand, unless that matter is sex or accounting. Some of his views see him become rather unlikable, as a racist Barry Goldwater supporter and somewhat sexist at times. That said, it's a credit to Kieran's performance that he's able to make the audience feel those emotions about George..
The bittersweet and nostalgic play shows how you can meet same time, next year, but it doesn't necessarily mean you're with the right person at the right time. Doris and George met at a crossroads but appeared to have taken parallel paths since, never really quite coming together again, that's not to say the audience aren't hopeful that they do.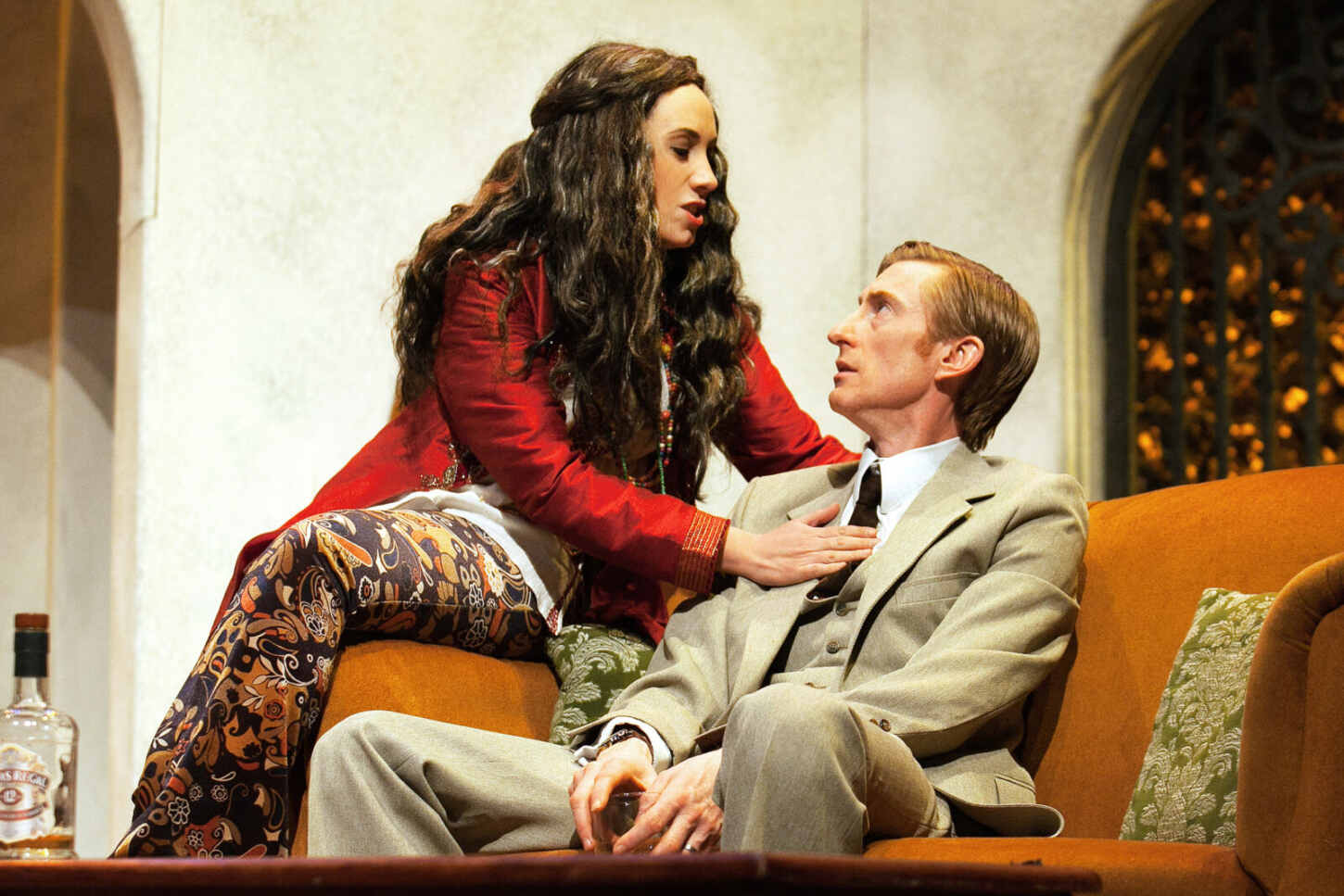 The play charts their lives through the ups and downs of parenthood, career highs and lows as well as the shifting fashions and morals of the passing decades. One of the best things about the performance is the costumes, perfectly depicting the era, from bell bottoms to hair dos.
London Classic Theatre Artistic Director Michael Cabot said: "Same Time, Next Year is a charming, nostalgic romantic comedy from the 1970s, with a witty, engaging script. One of the big challenges of this play is the timeframe, which runs from 1951 to 1975, and convincingly showing the ever-changing fashions and styles as the years go by. Designer Bek Palmer has been ingenious in bringing these very different decades to life."
Same Time, Next Year will complete its national tour at the New Vic from Tuesday, April 12 to Saturday, April 16, you can buy your tickets here.
READ MORE: Marvellous: celebrating the incredible life of Neil Baldwin at the New Vic Theatre