I cannot promise you that I'm not writing this post fully under the influence of alcohol following a Gin Masterclass.
Back in January, The Exchange, Hanley, did a hugeeeee giveaway where they give something different away every day in January. I was lucky enough to win a Gin Masterclass for me and three other people!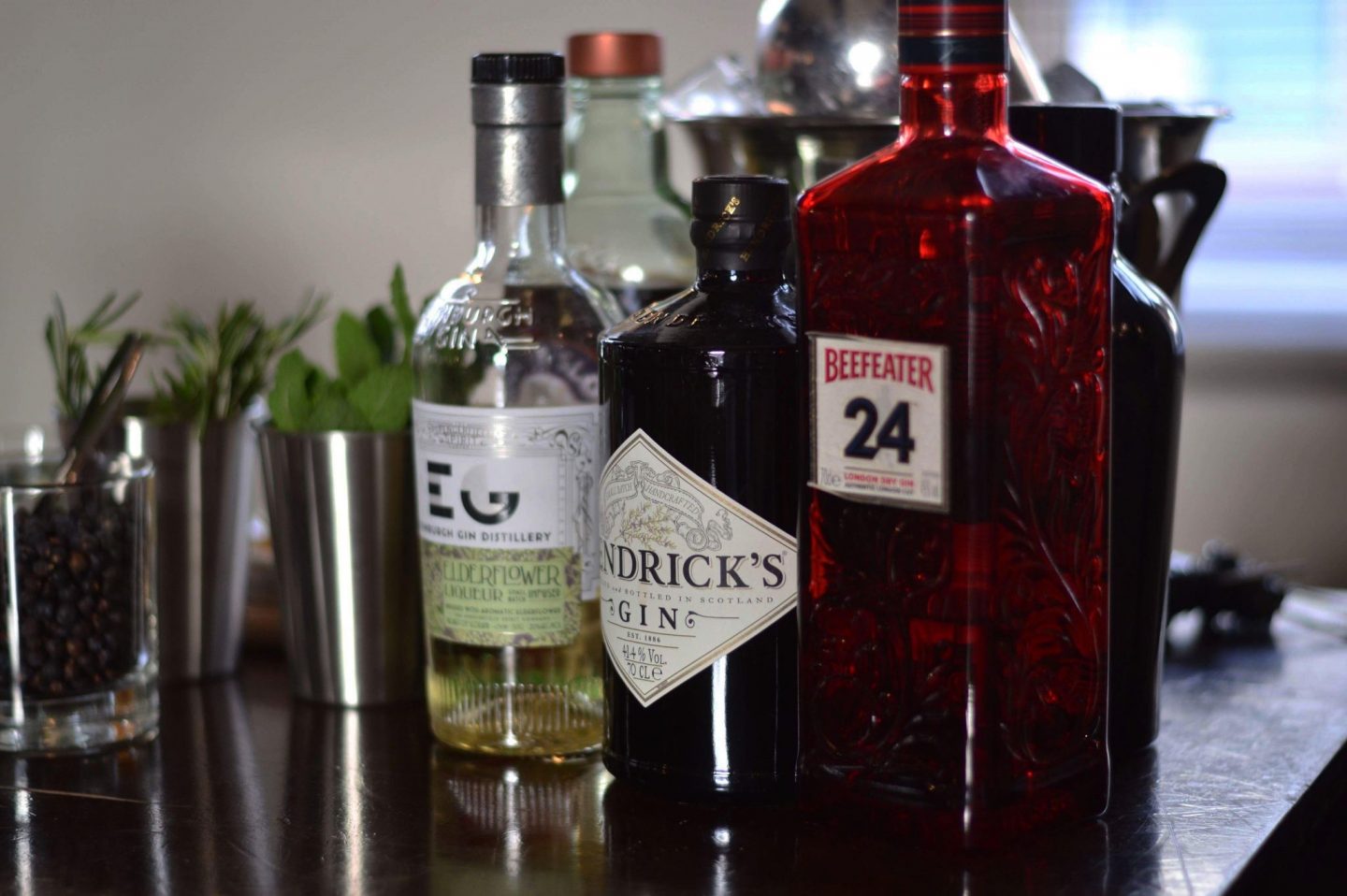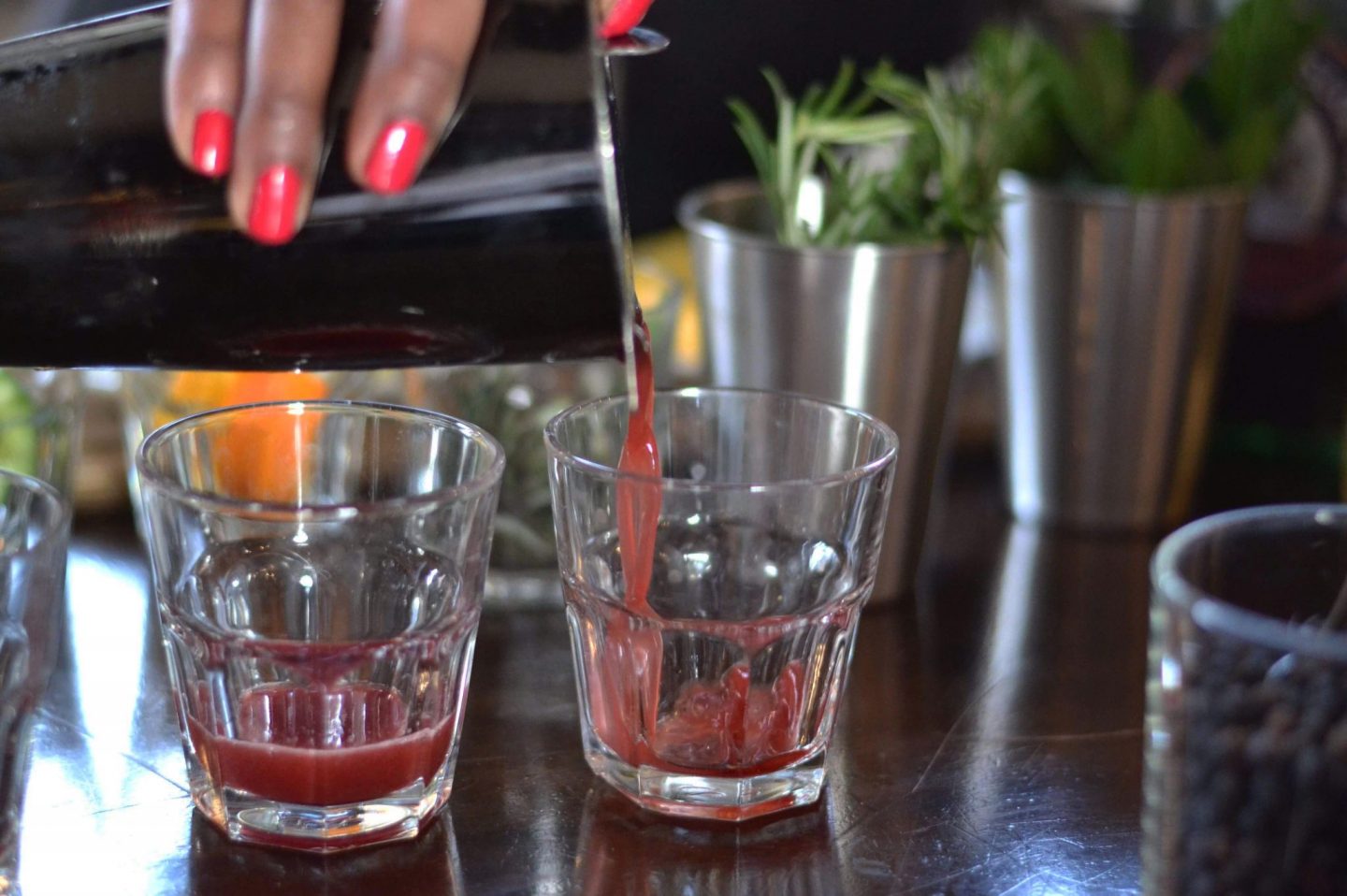 Yesterday I took my mum, aunty and friend Leah along to The Exchange where we were settled into my favourite booth and ordered some nibbles whilst the staff got our little gin station ready. I'm absolutely heartbroken that they've taken the Pig Mac fries (bacon and macaroni cheese) off the menu, so I settled for the Rock n Roll fries (bacon and cheese upon cheese).
Our station was set up so lovely and Sarah, our bartender, was an absolute star. The girl knows her gin and explained how it was made, their strengths and their pairings for us gin novices.
I've recently been exploring new gins and flavours, and this was the perfect opportunity to discover what I like, what I don't and what to mix with.
I had some odd misconception (literally from nowhere) that sloe gin was a strong, not-too-pleasant gin. How blooming wrong was I? We tried the Plymouth Sloe Gin (26%) which is very fruity, and not too dissimilar from a nice port or mulled wine. It's berry based, so we paired it with Strawberry Pago and lemonade. I could already tell I was going to be enjoying this evening.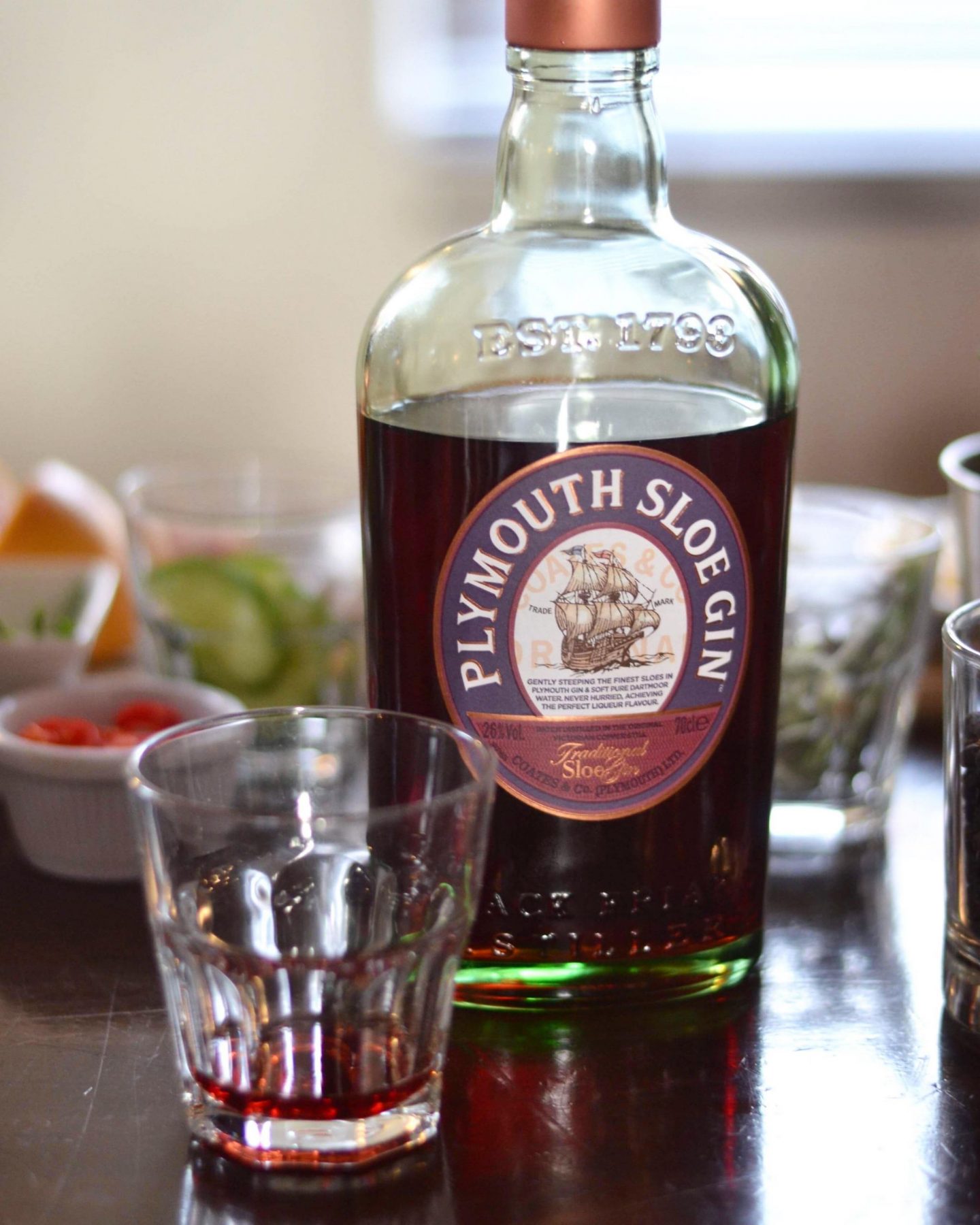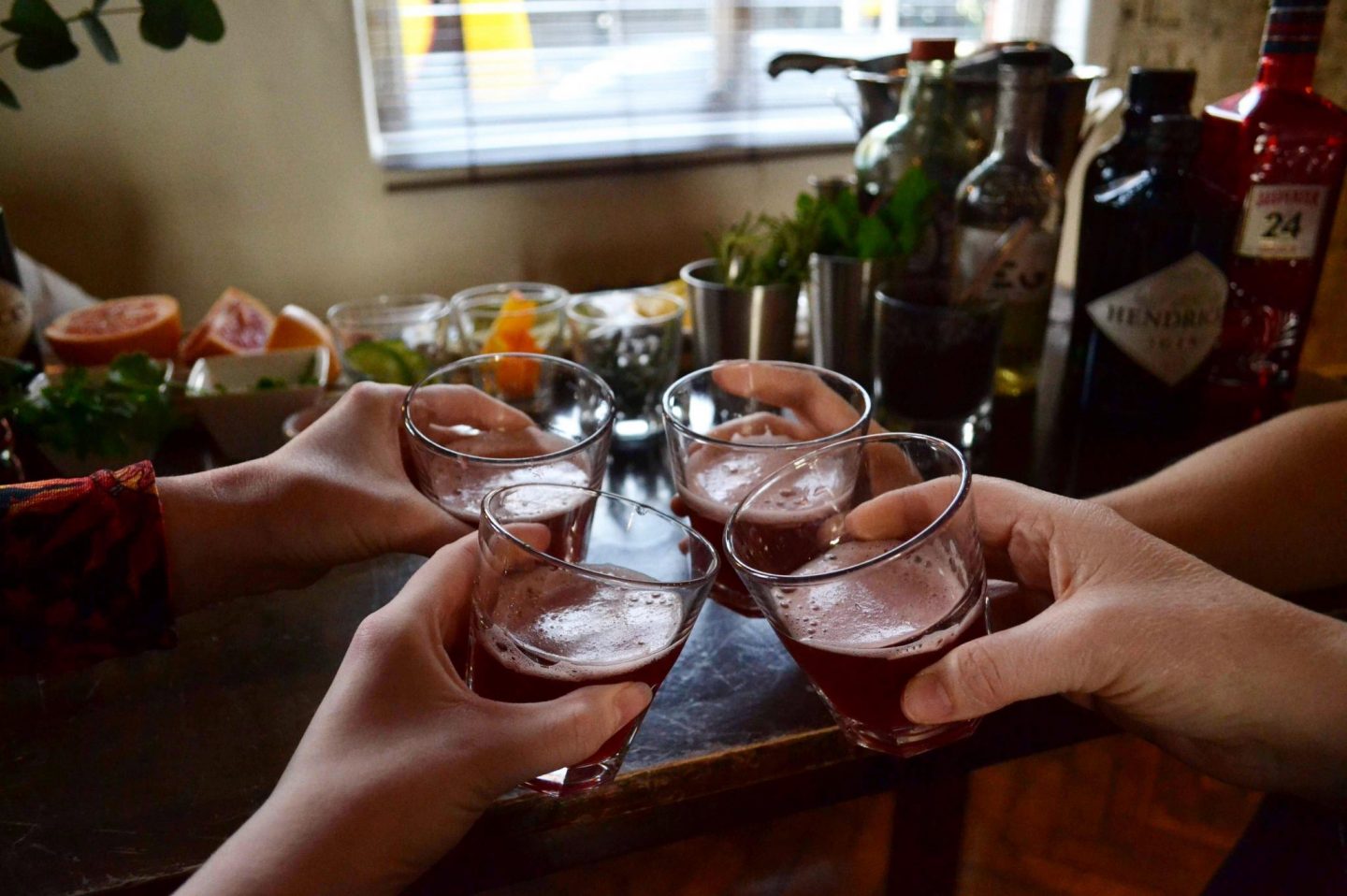 The next gin we sampled was Hendricks (41.4%), which is infused with cucumber and rose. To enhance the cucumber, Sarah paired it with the Fever Tree Elderflower tonic. As none of us are massive on tonic, we added a dash of Green Tree Elderflower cordial to sweeten it up and take away the tonics aftertaste.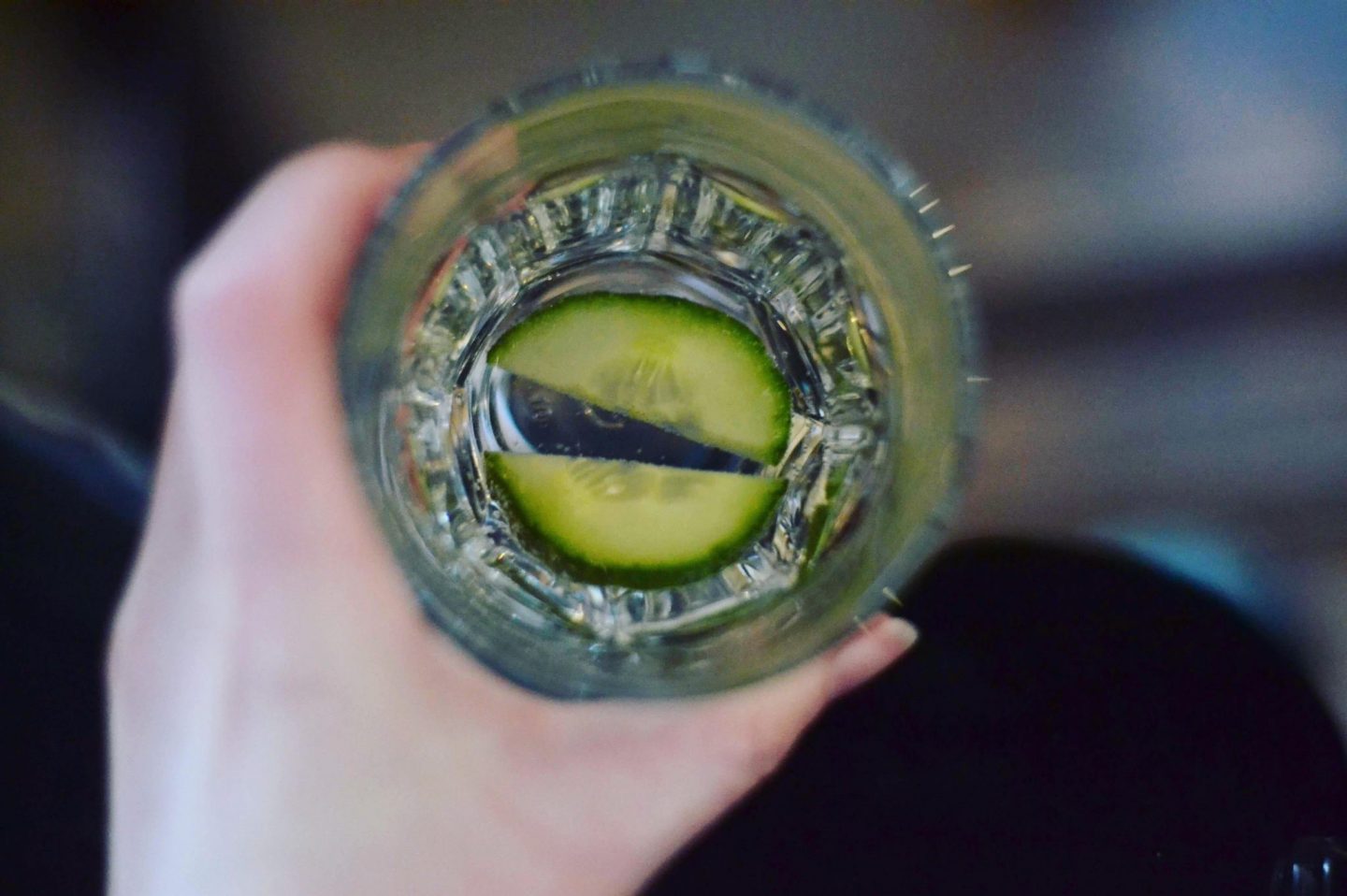 Bulldog gin (40%) was next on the agenda. It's got some warm undertones that come from the cinnamon, but is relatively citrusy. To complement the citrus, we added the fever Tree Aromatic tonic and some slices of grapefruit. You would be surprised at how much of a difference a slice of fruit makes to your drink; it doesn't just sit there to look pretty (contrary to popular belief), but does really infuse the gin and adds some sweetness.
The strongest gin at 45% was Beefeater, a very dry gin. This is the one you hard liquor drinkers may enjoy neat. If you like a nice whiskey, you could easily enjoy a Beefeater on the rocks. It was a little too harsh for me, but matched with the Fever Tree Mediterranean tonic, a squeeze of lemon and lime, it was perfect.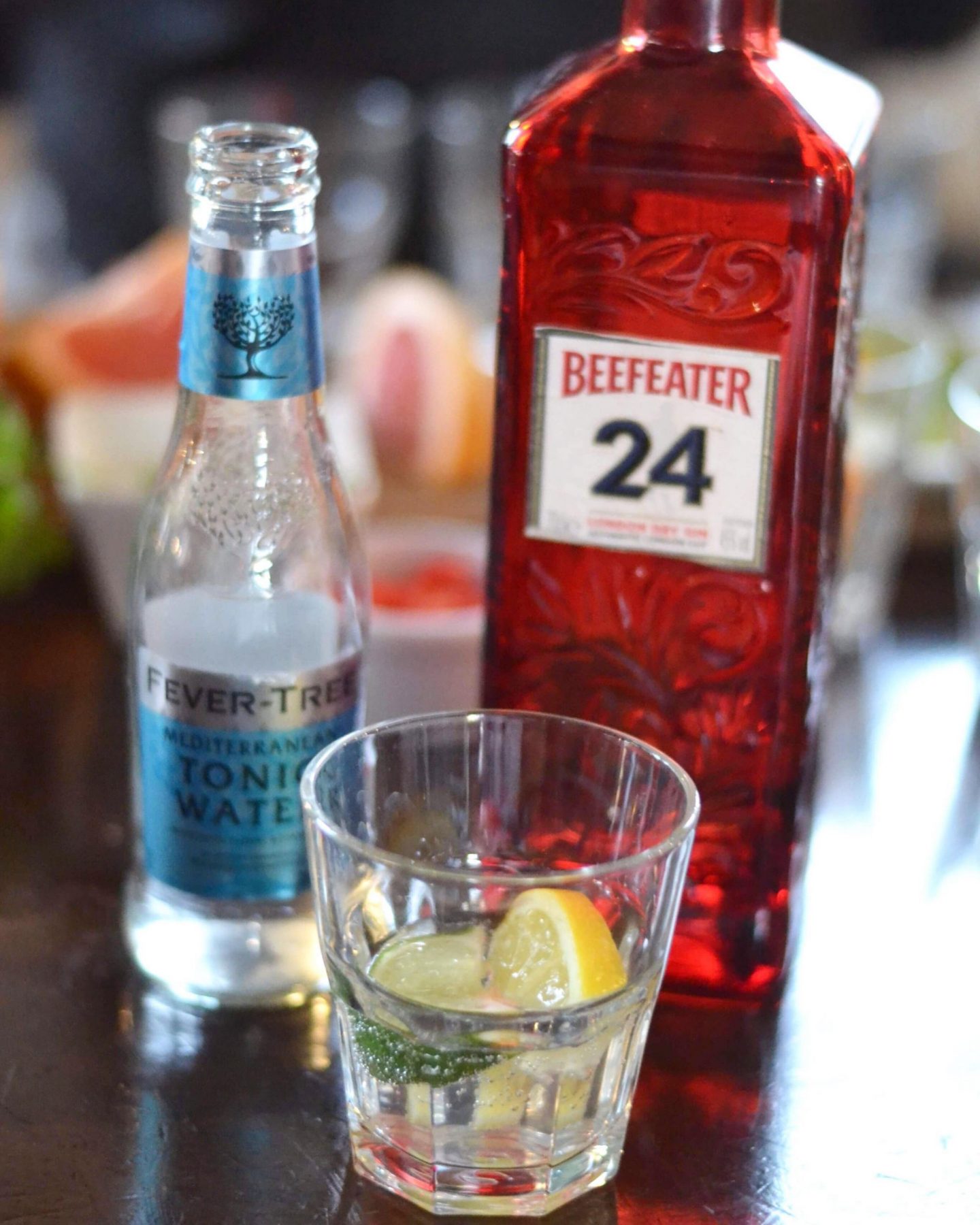 With a lot of the stronger (40+%) gins, you would find that alone, they're a bit much. However, with the right flavour combo, you could develop your new favourite serve.
We then tested the Edinburgh Elderflower gin liqueur (20%), which neat, tastes very syrupy and sweet. It's goes down easy for anyone like me with a sweet tooth. Add a dash of lemonade if it's too sweet for you. I can confirm that Edinburgh gins Rhubarb and Ginger gin liqueur is equally as sublime.
Then we got into making out own concoctions from the selection of gins, mixers and flavourings before us.
Tammy paired Beefeater, chilli, lime and Mediterranean tonic, whilst my mum went for Hendrick's, mint and some blackberry liqueur.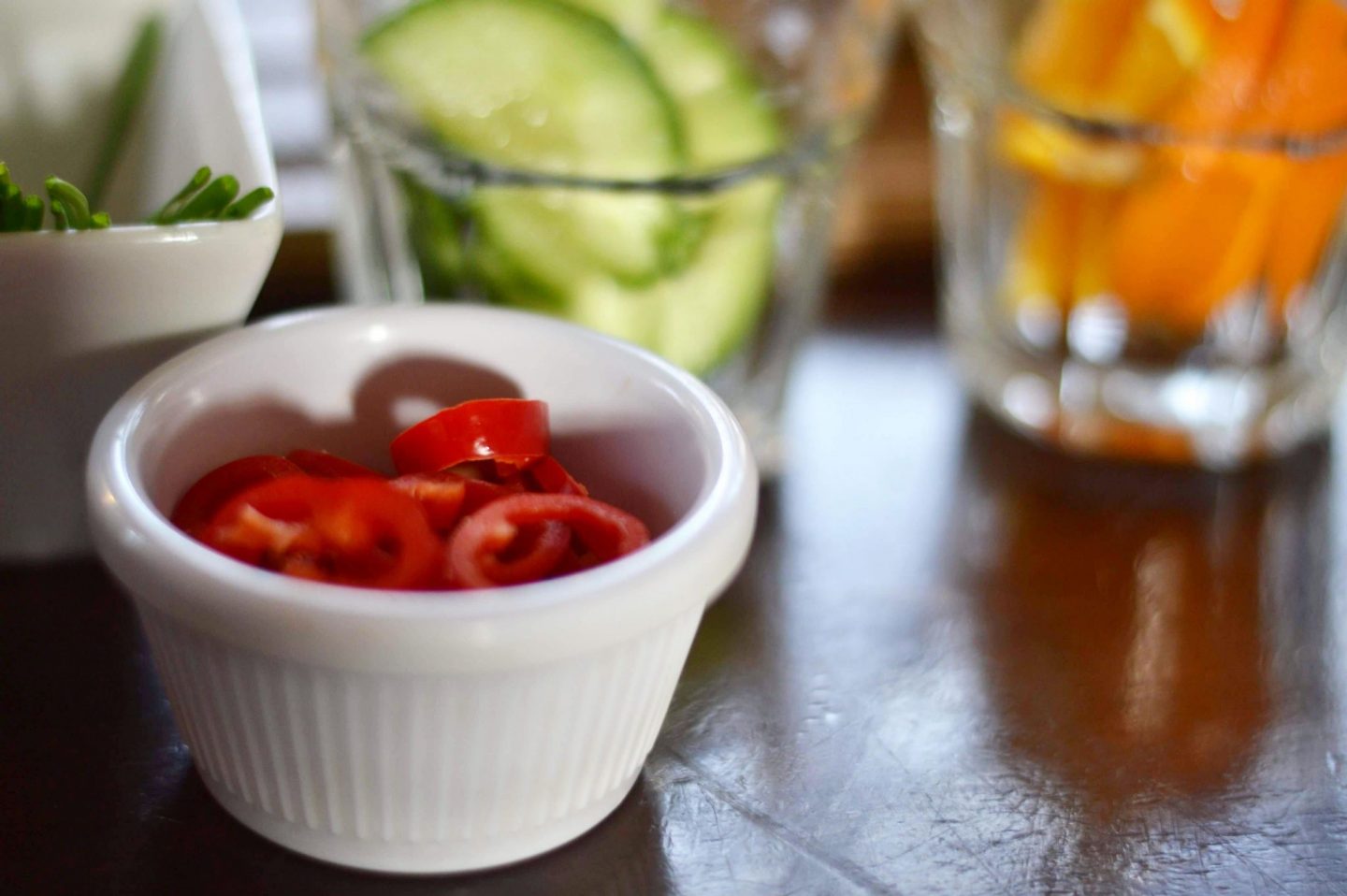 I opted for the Bulldog gin, pairing it with Edinburgh Gin Raspberry liqueur with rosemary, lavender and juniper berries (suave, I know).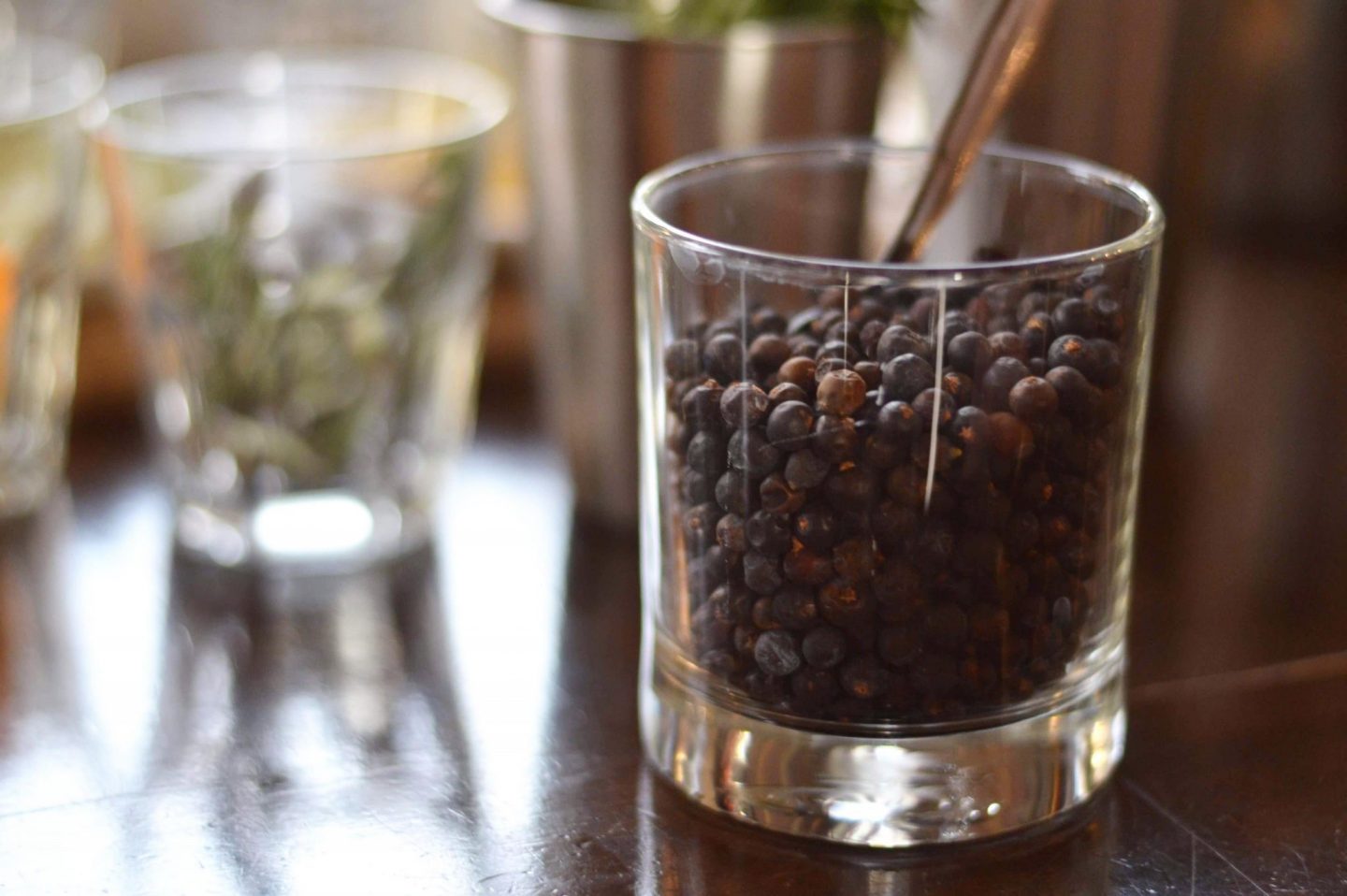 Just for a little fun (and wholehearted gin education, of course), Sarah cracked out the big guns. The top shelfers. Bathtub Gin and Opihr. I can say with confidence that the Opihr gin was the only one I actually disliked. It's an oriental spiced gin which is just a little too spicy for me.
Sarah made us all her own little creation of passionfruit liqueur with Hendrick's gin. She garnished with grapefruit and lime, which went down an absolute treat, before we all made the decisions on our final drink.
All four of us wemt for sloe gin, which has become our new favourite drink. Mum and I are even going to try and distil our own! I added the Edinburgh Gin Raspberry liqueur with lemon, grapefruit and juniper berries, served over ice.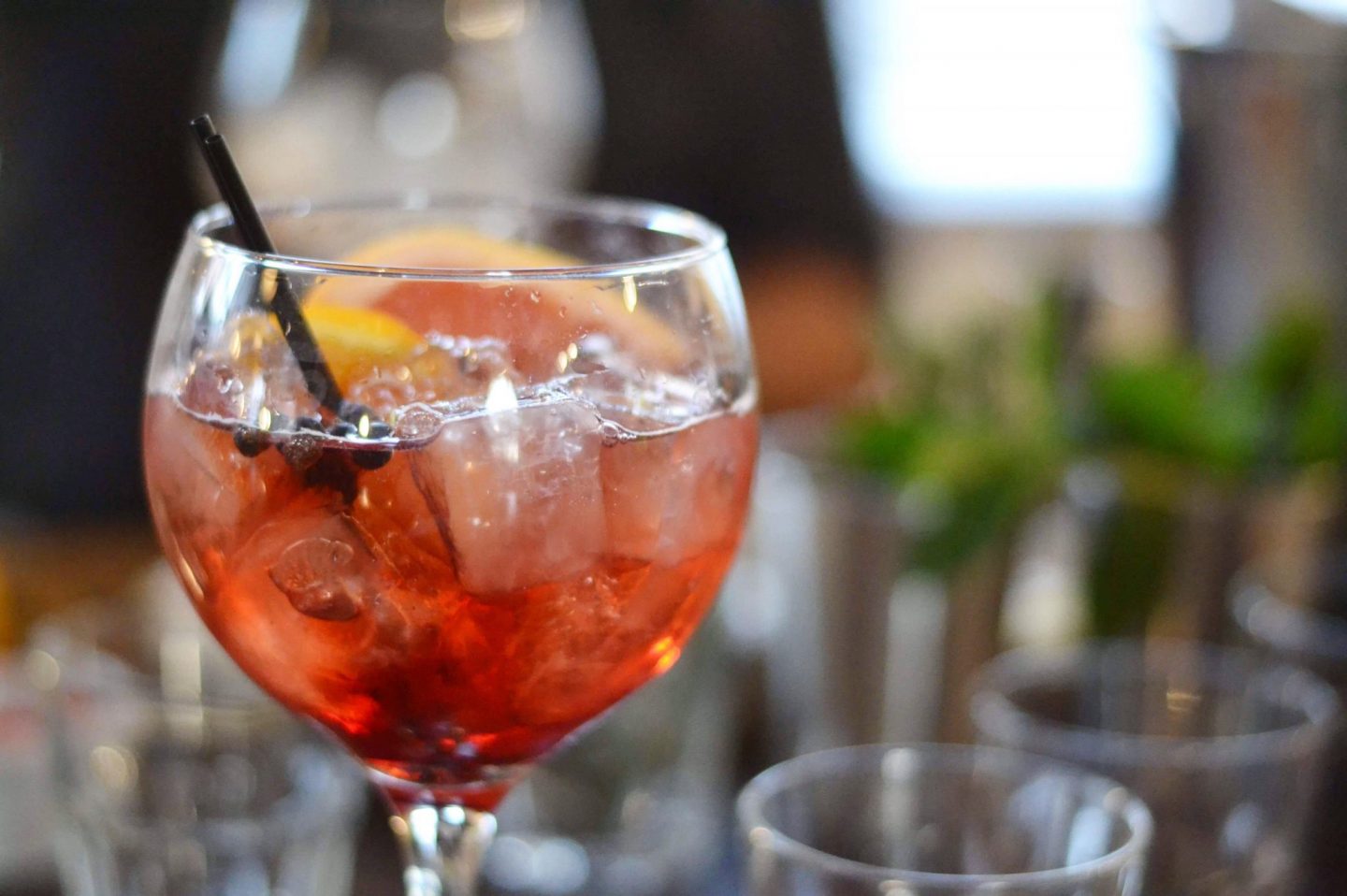 This was such a fun experience and it was so interesting to learn a little more about gin and what mixers to go with. I've come away with an abundance of gin knowledge that I would be able to confidently enter any bar and order a delicious drink knowing exactly what I'm talking about. Just call me a gin connoisseur, okay?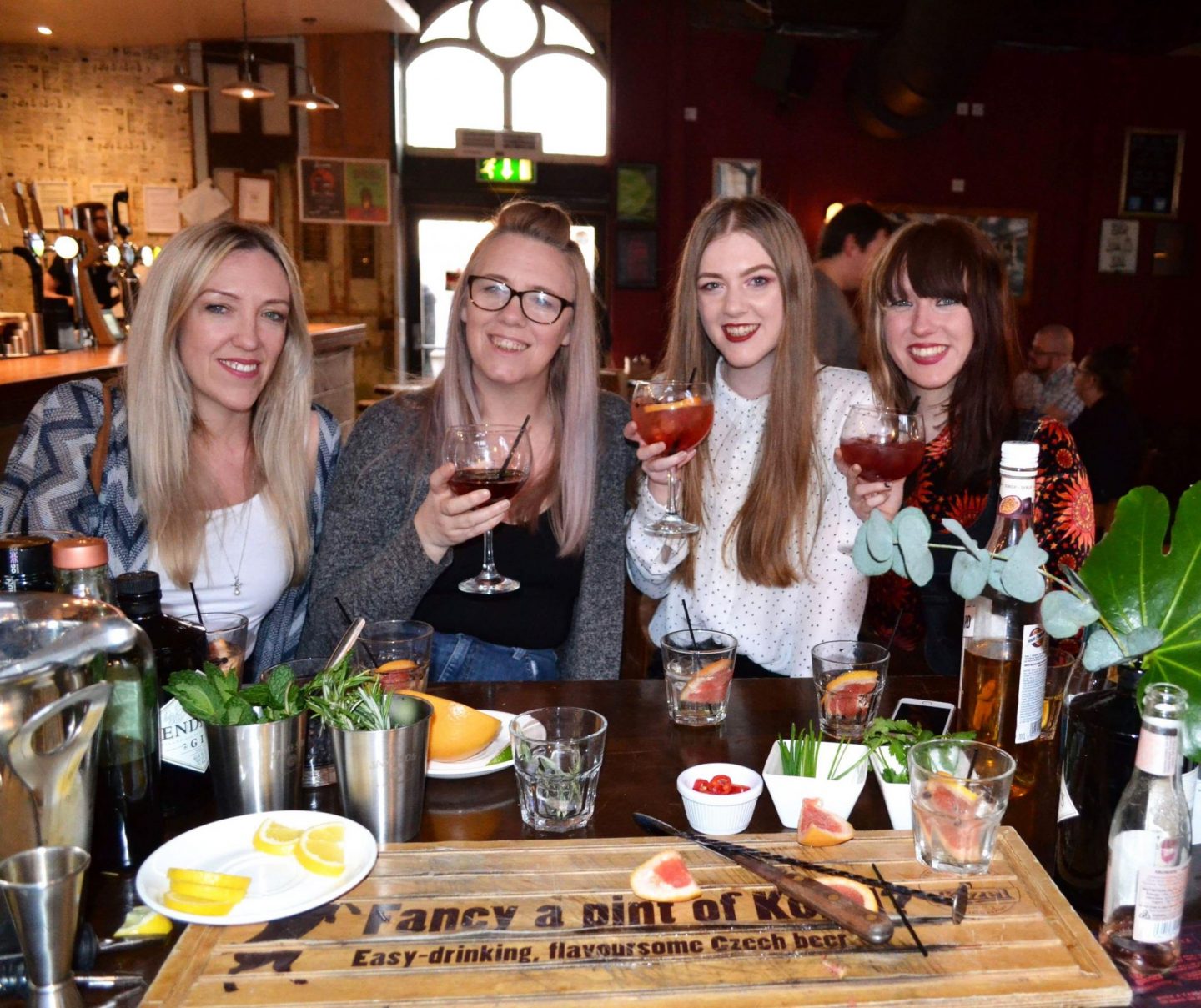 I feel that this, or if you're not a gin lover, The Exchanges Cocktail Masterclass could make a great birthday present for anyone into their spirits.