Vintage tasseled lampshades hang from the ceilings and an assortment of antique photographs and paintings hang in gilded frames on walls wrapped in crap 70's wallpaper. The eccentric interior could belong to one place and one place only in Staffordshire – Cappello Lounge.
Cappello Lounge, or simply known as Cappello's to many, is situated at the heart of Newcastle-under-Lyme's Ironmarket. It's the perfect place for post-work drinks, Saturday brunch or that long overdue catch up with old friends.
My friends from university decided we needed to do something together before they headed back home for the summer. Cappello's launched their new menu this week and asked me to come check it out – they kindly offered us free meals and soft drinks for the evening.

Cappello Lounge food
Usually, I order the Triple Stacked Buttermilk Pancakes with bacon and maple syrup from the brunch menu, which is served all day. They're like having a main meal and a dessert all in one, because that's the kinda gal I am.
On Thursday, I strayed away from my safe choice and ventured into the rest of the menu. There is a huge variety of options from brunch and paninis, to tapas and burgers alongside some pretty impressive mains. There are also vegan and gluten free menus meaning there's no fuss and you can confidently order your meal without having to ask any questions.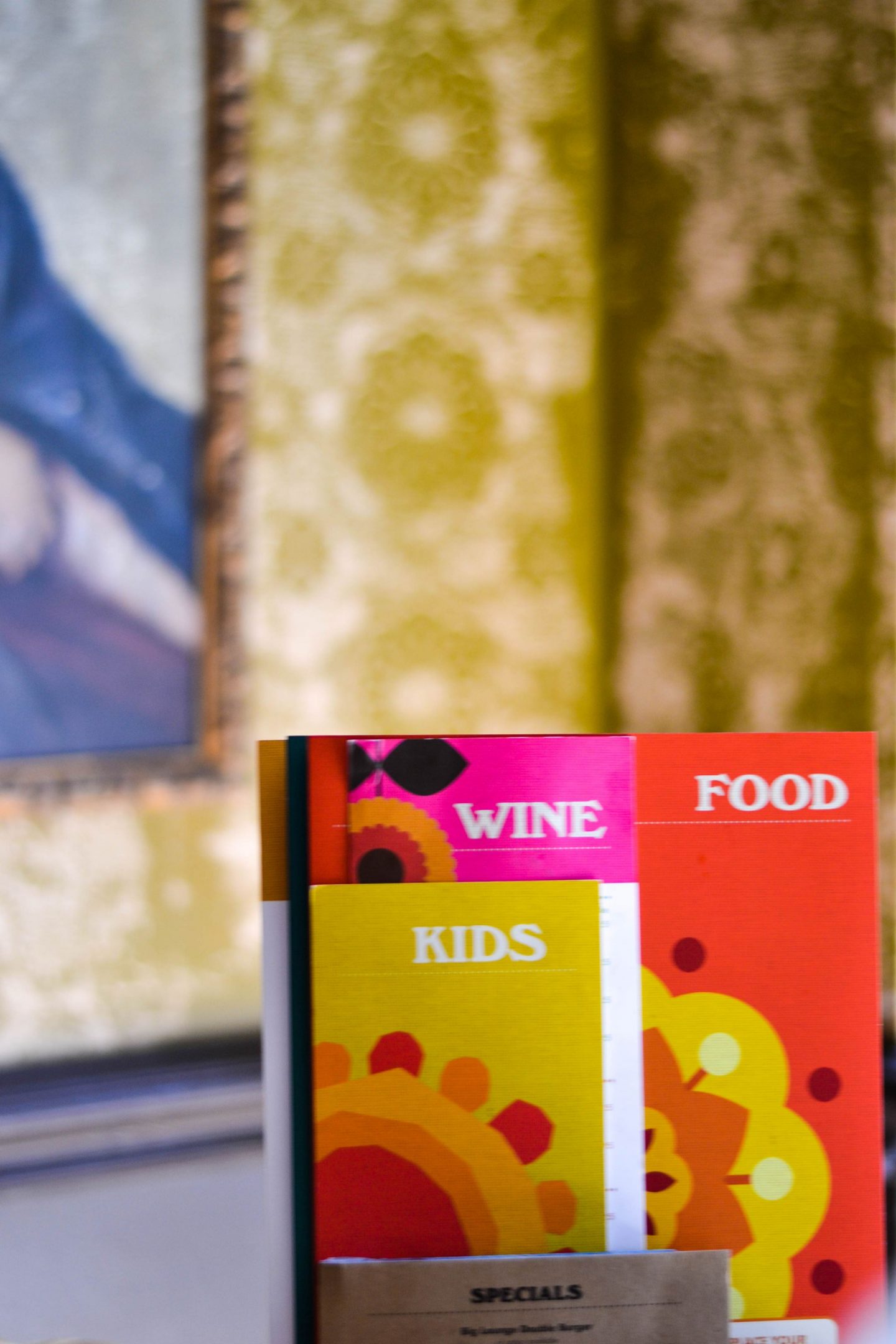 I ordered the Superhero Burger, I saw pulled pork and I was sold. When it was brought to the table, I was actually a bit taken aback at the size. I didn't realise it was going to be quite so large. The burger features a 3oz beef patty stacked on a buttermilk fried chicken burger, topped with melt-in-your-mouth 8hr slow-cooked pulled pork, bacon, cheese, onion rings and some garnish. It came served with house slaw and some tasty fries. I couldn't actually fit the thing in my gob, which is saying something. I had to dissect it and eat it that way, but it meant that you could eat it bit by bit and appreciate the flavours packed onto the toasted brioche bun.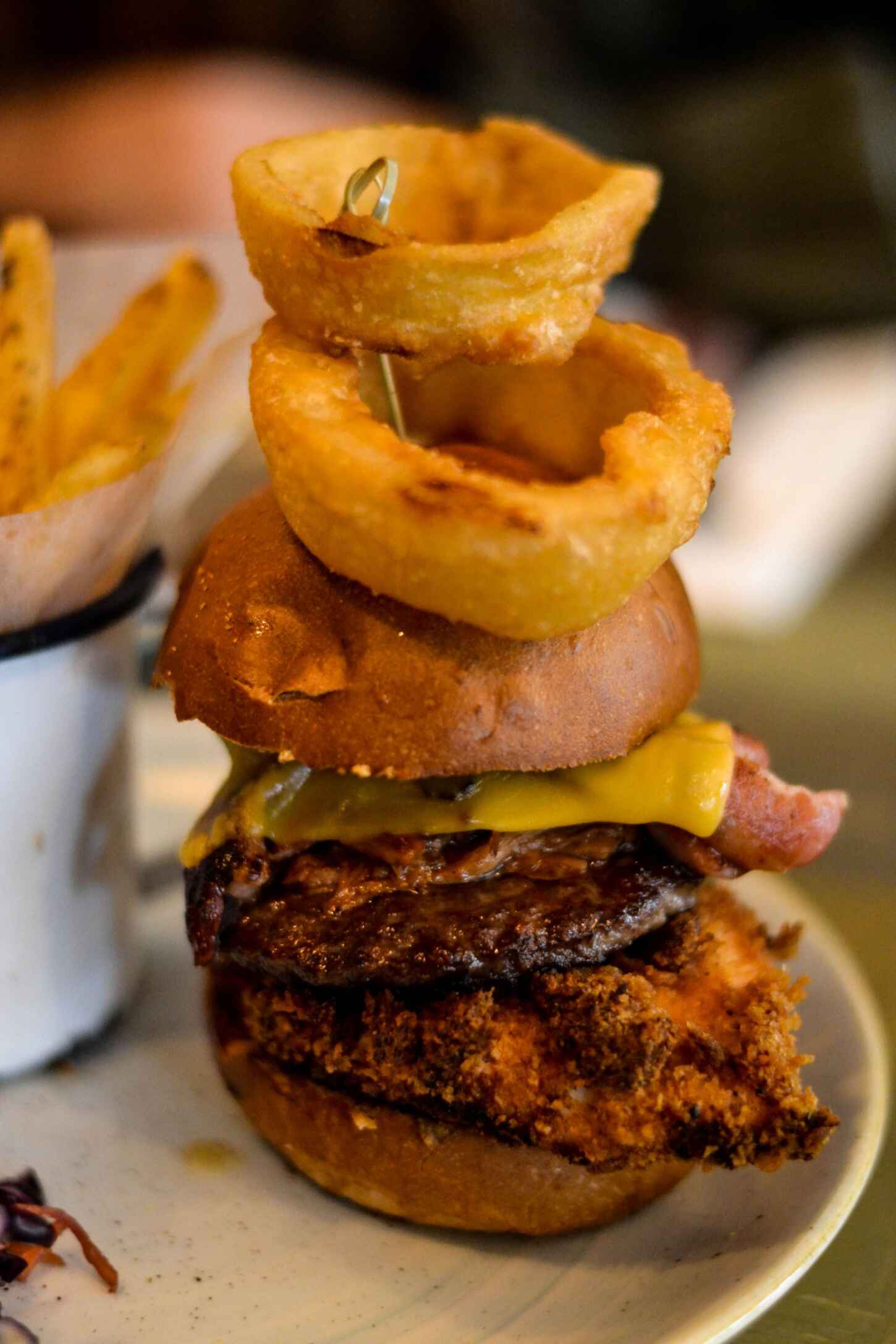 Now, if you've finished drooling on your screen, let me tell you what Mel and Jade ordered.
Melissa ordered the Steak Frites from the main menu. A 28-day aged 8oz sirloin with garlic butter, fries and a side salad. It looked super juicy and I can vouch for the fries myself! Jade went for the Hot Smoked Salmon Fishcake, which came served with a poached egg, hollandaise, rocket and fries.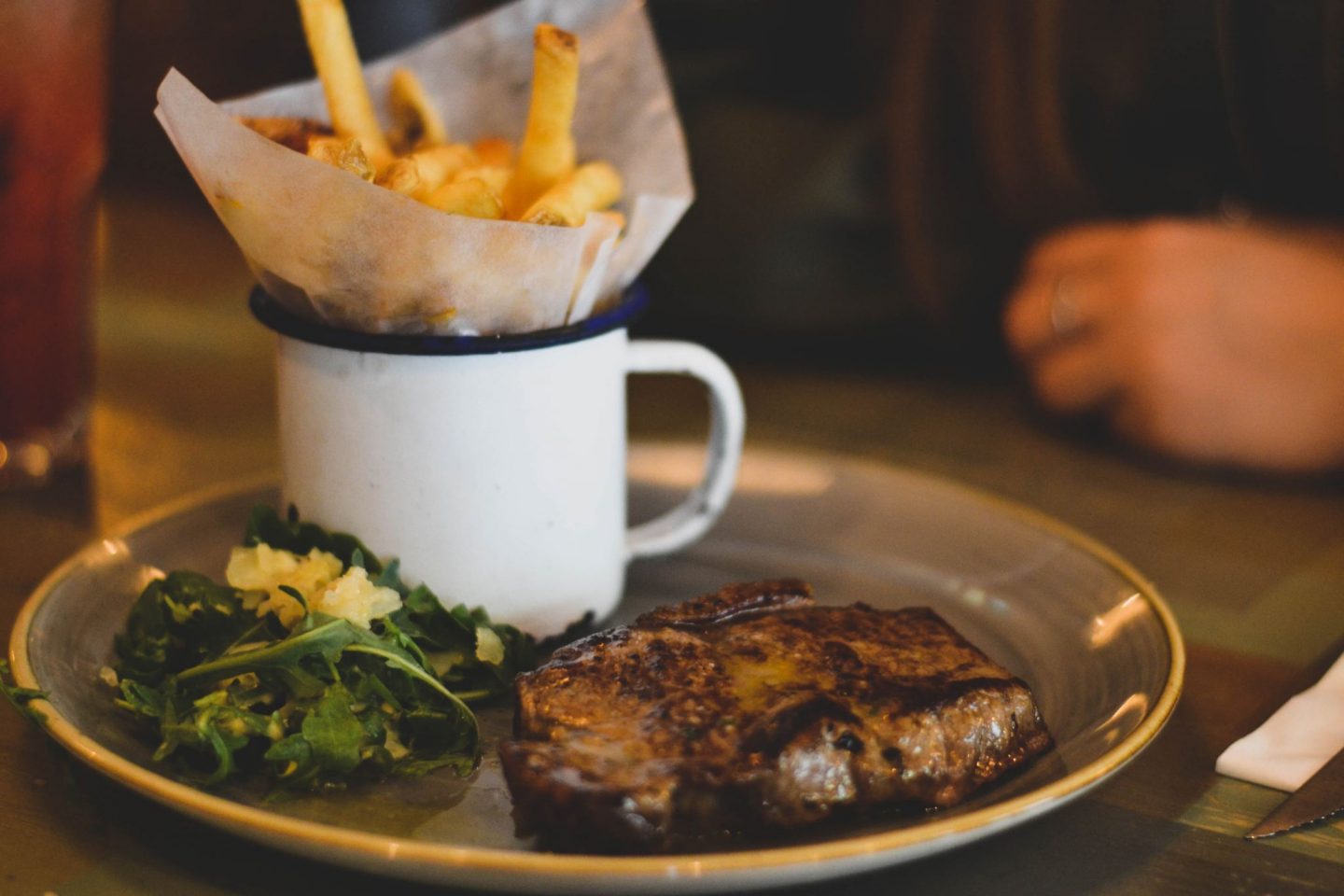 I couldn't fault the service, all of the meals were presented lovely and tasted great! The waiting-on staff were so accommodating and friendly and were more than happy to grab us anything if we needed it.
Cappello Lounge drinks
To drink, I ordered my usual Sherbet Lemonade. It's my absolute favourite and probably not for you unless you have a mega sweet-tooth like me! Mel and Jade went for cocktails, going for a classic raspberry mojito and a prosecco and passionfruit martini.
Cappello Lounge puds
Like I said, I'm a sweet-tooth, so I always save room for dessert (there's a second stomach for desserts anyways). Cappello's have added some wonderful additions to the dessert menu, whilst keeping a couple of classics.
Mel and Jade both ordered the Chocolate Brownie which is served with ice-cream, but I decided to try a newbie on the menu. Churros. Oh yeah.
These fried dough fingers are dreamy and lightly dusted with cinnamon. They come with rich chocolate and sticky salted caramel dipping sauces. You get eight in total, so are actually a perfect sharer dessert if you're not brave enough to take them on alone.
Cappello Lounge is more than just your average café or restaurant. It's a chill zone where you can quite literally, lounge. You can bring your pup so long as they follow the Canine Code (no barks and no paws on the furniture!), or bring your laptop and take advantage of the free wifi. Brunch, lunch, dinner or drinks – Cappello has you covered.