When I first started this blog back in 2016, my go-to foundation was Seventeen.
In fact, Seventeen makeup was a trusty brand throughout most of my teenage years.
This month, Boots stores are having a makeup counter revamp and are transitioning from the Self-Selection Counter to the new and improved Sweetshop.
As part of this rebrand, Boots have decided to discontinue Seventeen, much to our dismay.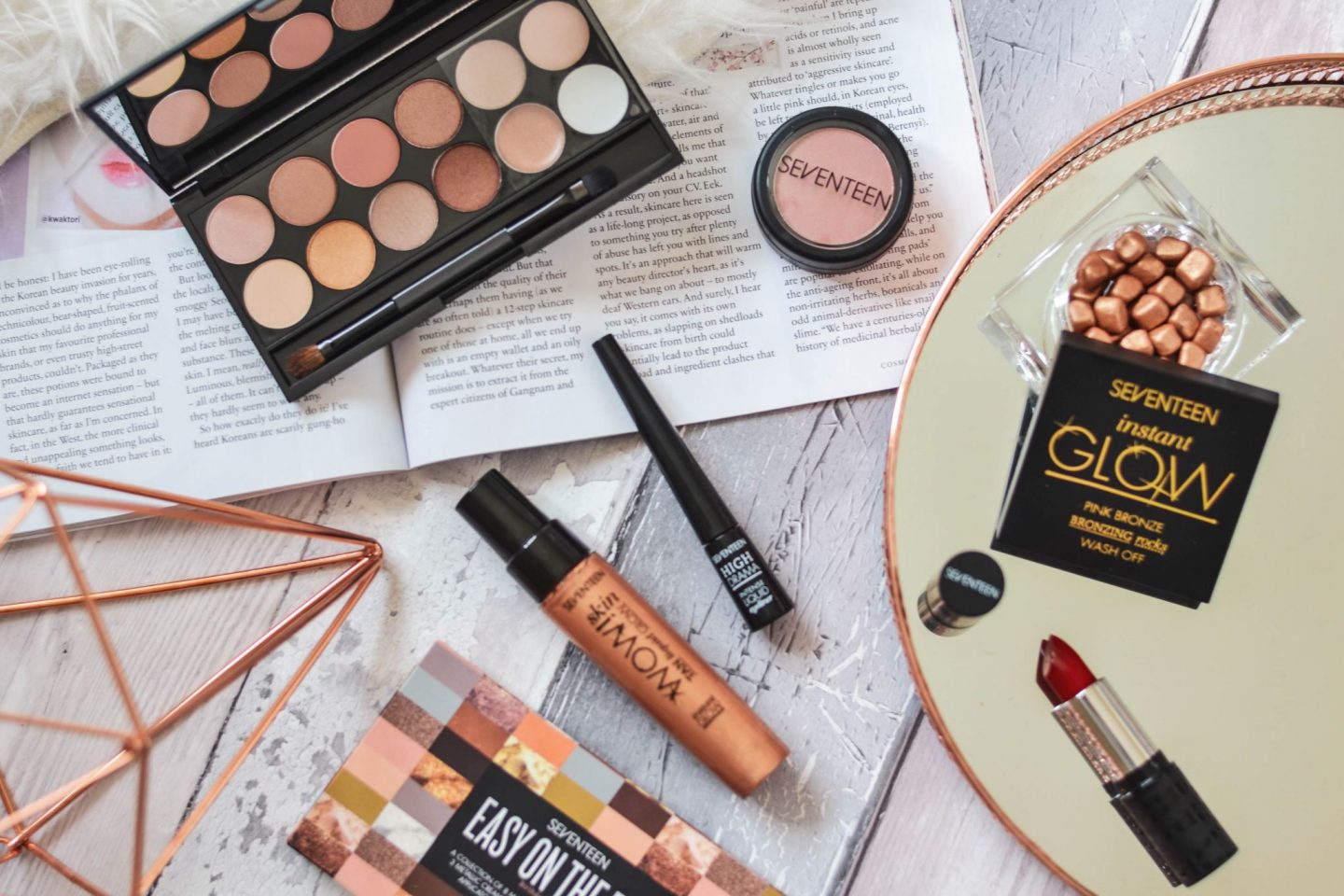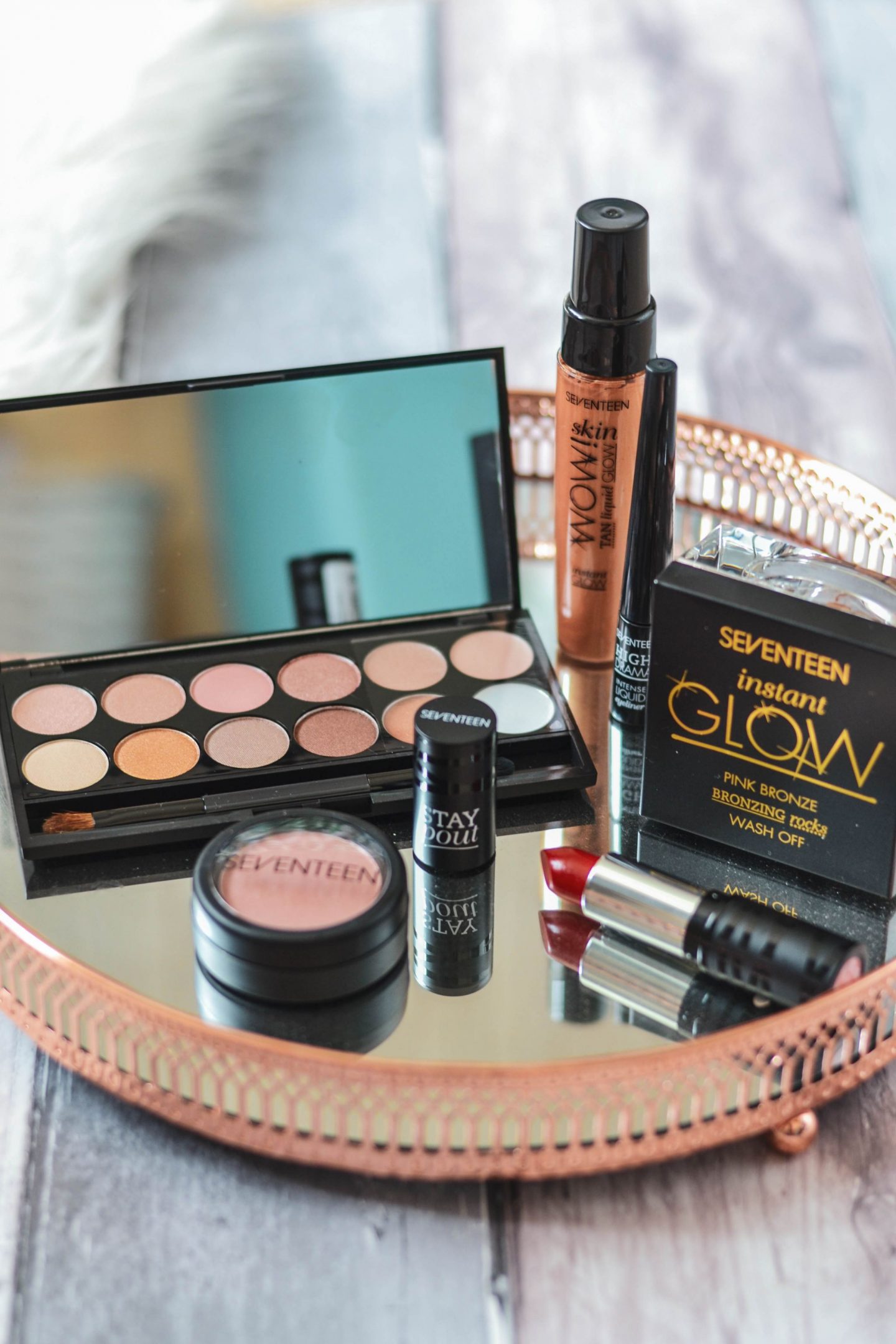 When I saw the mass sale of Seventeen products going for pennies – literally pennies – I ran to the stand. I grabbed six products in total, some trusty, some new but all very, very cheap.
The last day to buy Seventeen will be 26th May so you're going to have to run to your nearest Boots and raid the remains of the shelves.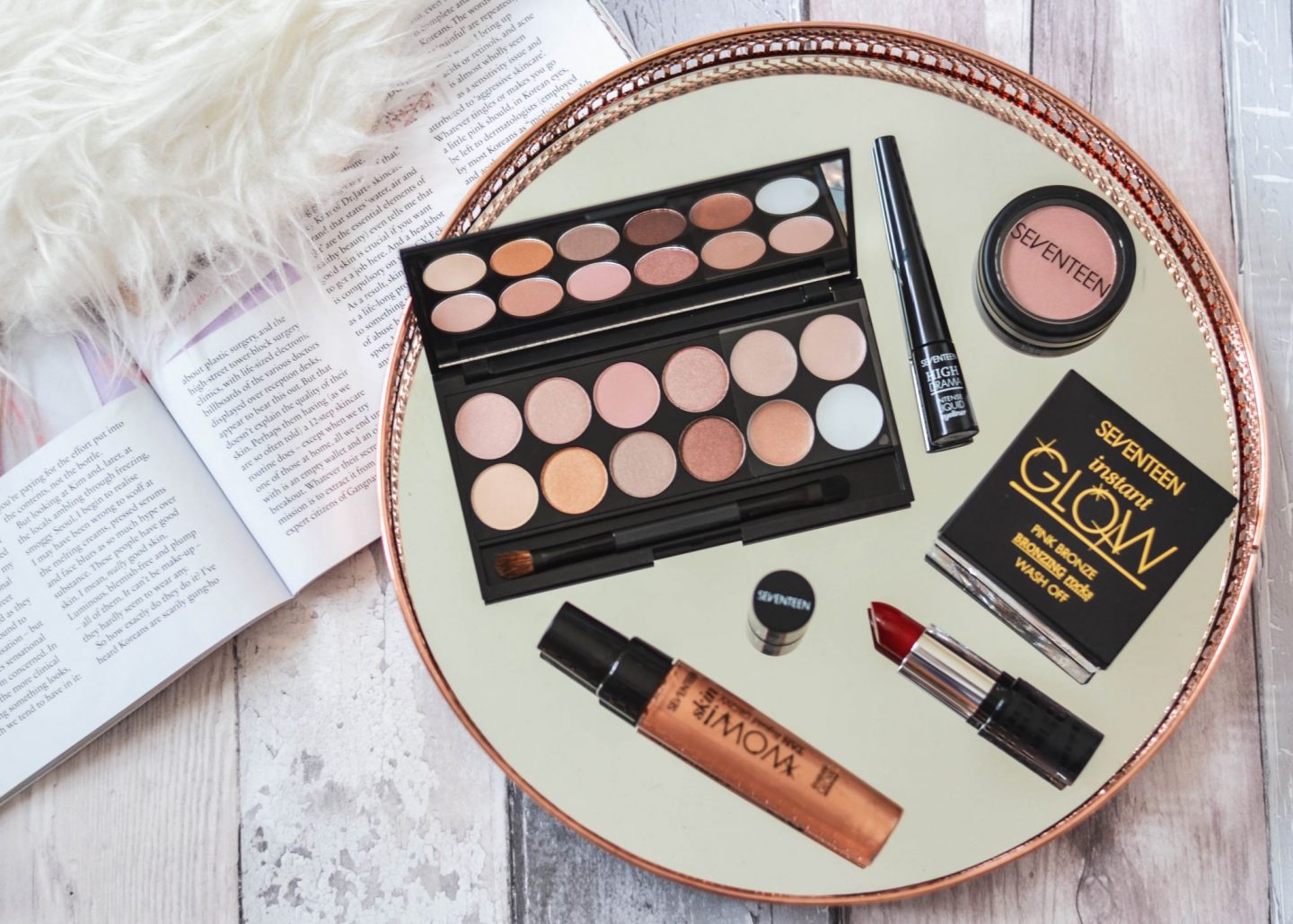 Stay Pout Lipstick – Infafred
I was umm-ing and ahh-ing over whether to grab a nude or a red. I made the choice to go red, but I still may pick up a nude before it all goes for good. I love the look of Just a Fling or Fond Farewell.
Infared is a really nice mid-red shade – not too orangey and not too purple either. The shape of the tip makes it easy to get a clean line and the creamy formula helps it apply much more smoothly. This lippy was just £1.49. Don't get me wrong I'm miffed about the brand discontinuing but when do you ever get makeup this cheap?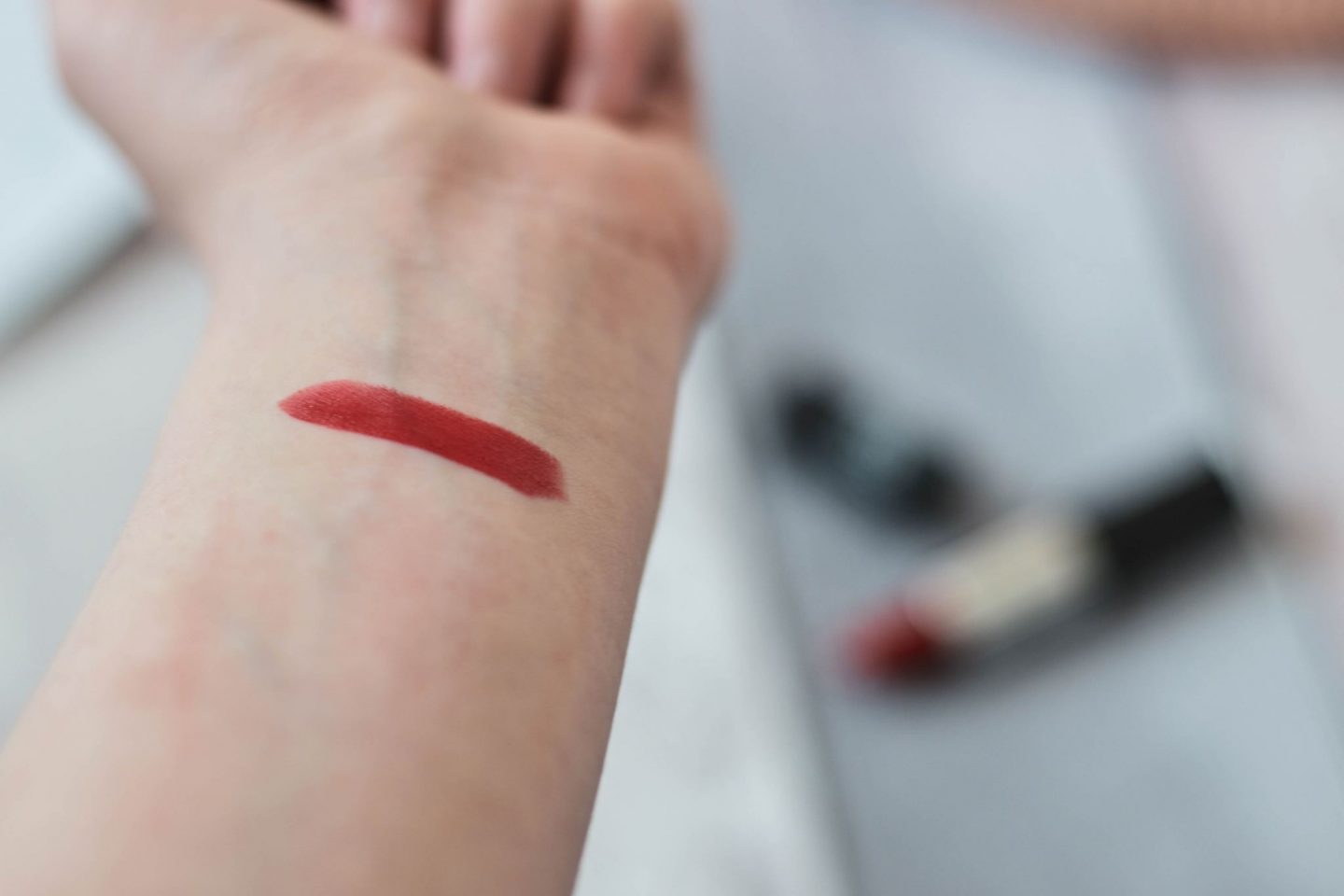 Instant Glow Bronzing Rocks
My mum had these years ago and I'd always steal them for a bit of sparkle. They have both golden and blush coloured rocks that create a soft shimmer. I would say a soft dusting looks perfect, but any heavier can look too much, but for £1.50 you can't really go wrong.
High Drama Intense Liquid Eyeliner
I know a lot of people that swear by this eyeliner. I've more than likely used it at some point during my eyeliner-driven teenage years. The applicator is a short, felt liner tip which makes or easy and accurate application. It's an intense black pigment that doesn't crack, flake or peel through the day. I know a few liners that tend to rub off the product if you try to layer it up, but you're pretty safe with Seventeen. This is only £1.20 – go buy it quick!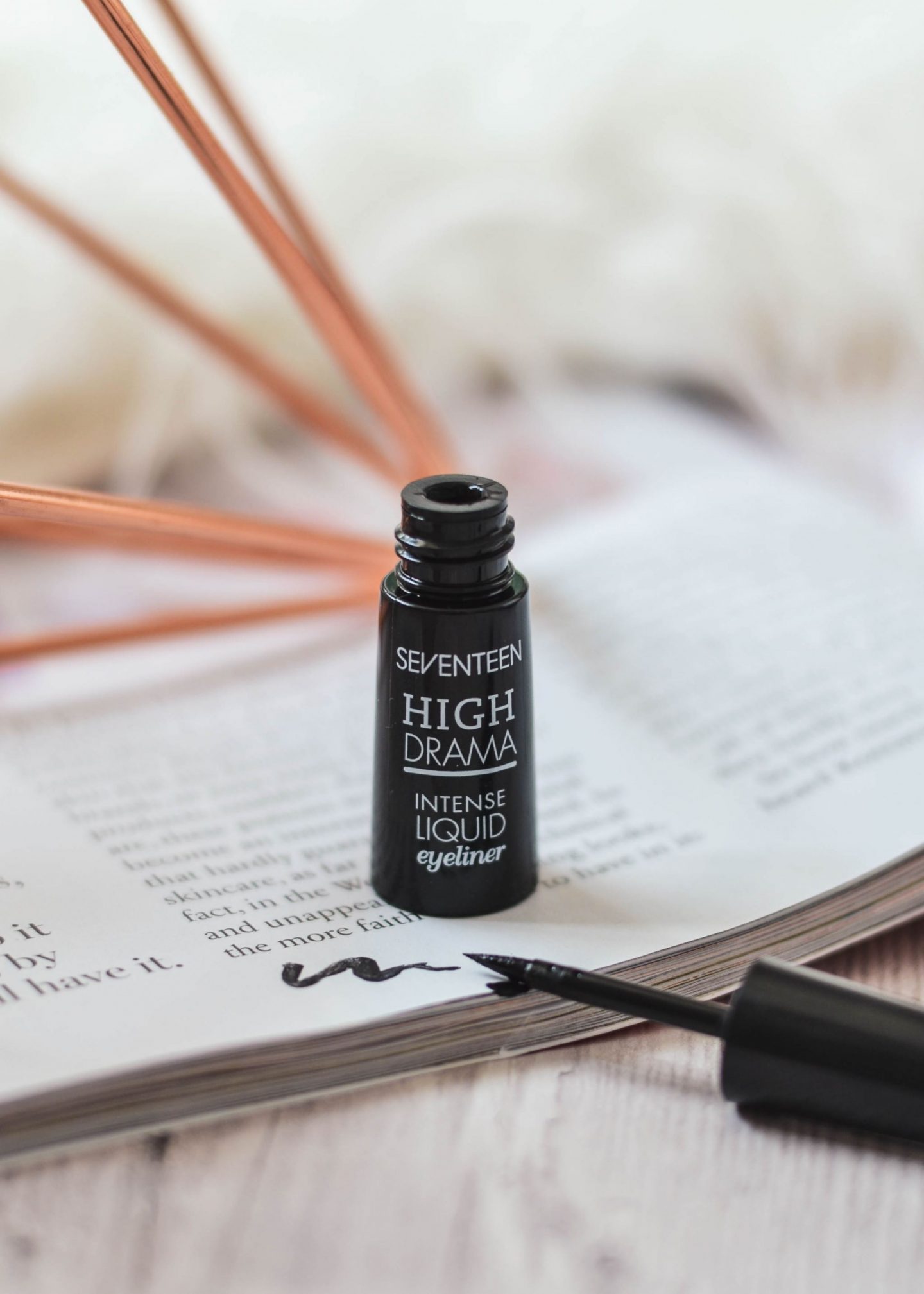 Easy on the Eye Palette in Birthday Suit
I don't think I've ever bought a palette so cheap. £2.40. Two pounds forty! 12 pans of product or £2.40 works out at 20p per pan. Twenty pence. If you can't tell – I'm speechless. You get eight shimmer, matte and pearl shades of pink blush nudes as well as three metallic cream shadows and a primer. The palette includes a sizable mirror and an applicator that wasn't as awful as I thought it would be!
Blush Powder in Damson Wine
I know it's practically summer, but I am kinda lusting for autumn since this shade is the perfect colour for fall. It's a really deep plum kind of pink that will look fab in a few months' time, but for now I'll stick to my peachy shades. This was the cheapest item I bought at 89p! Bargain.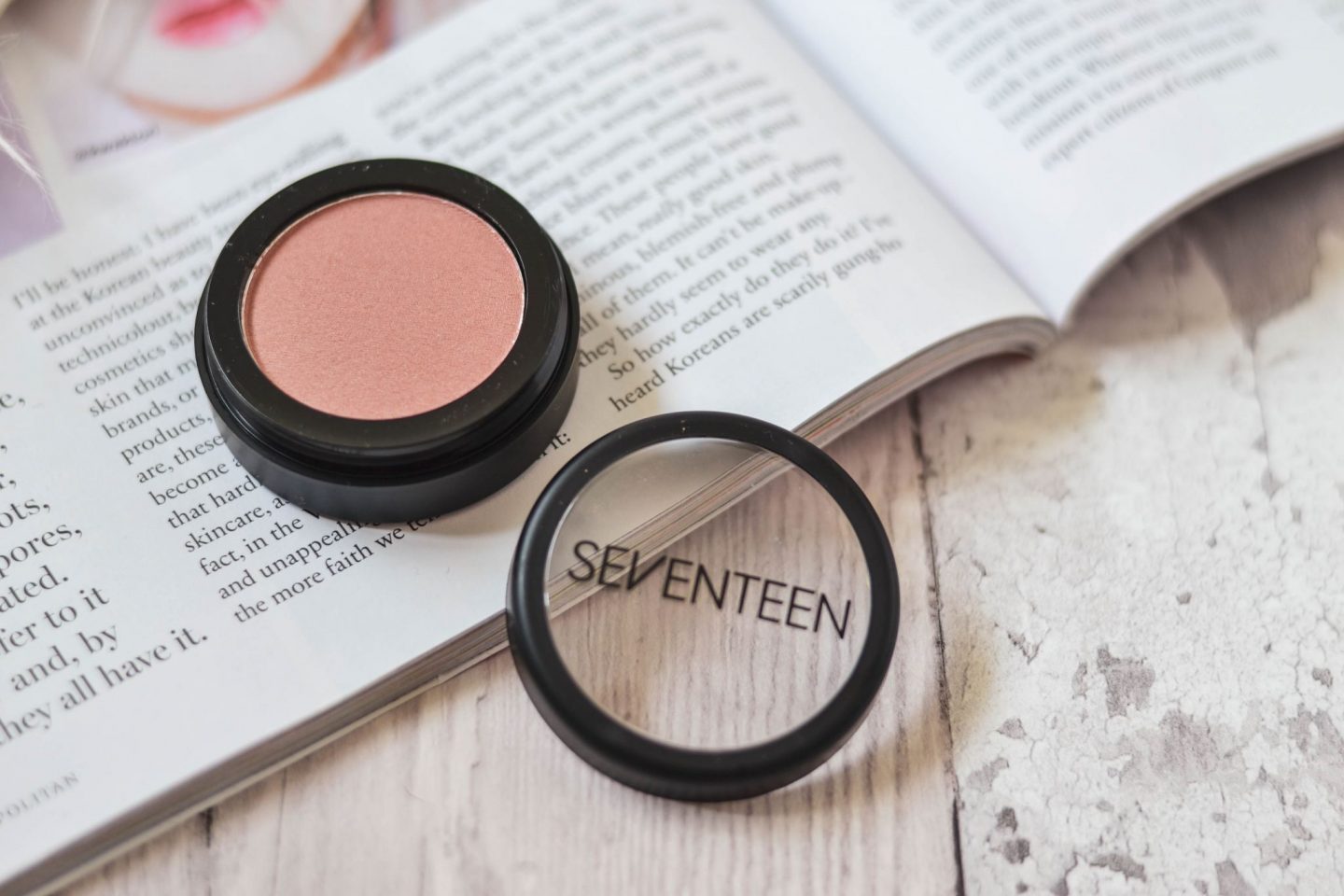 Instant Glow Skin Wow Tan
The Boots free Health and Beauty magazine is always worth picking up. The magazine usually has some handy little vouchers in it and last month there was a voucher that meant I could get this product free when I purchased two Seventeen products. It was only £1.80 anyway, but I'll take a freebie wherever I can get it! I probably wouldn't use this on my face, however it can create a really nice shimmer for your legs and arms in summer. Beach, anyone?