As a music journalist and journalism student, I have to conduct a lot of interviews. I mean a lot. Anyone who knows me will know how much I complain about having to transcribe a lengthy interview. It takes up so much time and I just wish there was an app that would do it for me.
Well, actually – there is.
I was approached by Trint to try out their site. They were quite literally the answer to my journalistic prayers.
The site was developed by former CNN correspondant Jeff Kofman, who wished the same as me. For a robot to just do it for us. He turned that million dollar idea into a reality and developed Trint himself.
Trint will transcribe any video and audio file and convert it into text. You can view the transcription and edit it, highlight important information and quotes, as well as strike out useless information.
Trint have partnered up with Adobe Premiere Pro which allows users to use Trint's software through Adobe.
In our newsroom, Adobe Premiere Pro is our go-to editing software for TV packages, so Trint will save journos hours. Literally hours.
The best news though? It's free to sign up, and you get 30 free minutes worth of transcription just for doing so! Then you just have to purchase additional minutes as and when you need them.
Trint claims it can transcribe your file in the same amount of time as it takes to play the file. When I put it to the test, I actually transcribed my 45 minute psychic reading. It only took around 15 minutes for the software to transcribe my file – I was mega impressed.
The site allows you to create a list of custom words via their Vocab Builder. This is where you can include unusual words that appear in your audio to make it easier for Trint to decipher it. I could have chosen words such as 'spirit', 'cards', 'psychic' and 'connection' but I decided to not add any for its first attempt to see how accurately it could transcribe without my assistance.
Having a Stoke accent means that I tend to drop my H's, omit some letters and say things like 'me' instead of 'my'. The transcription wasn't 100% accurate, but I didn't expect it to be – that's what the editing feature is for! You can then simultaneously play your audio and read your text to edit any mistakes.
The majority of the transcription was pretty accurate. In some sections I only needed to edit the odd word, but in others whole sentences were wrong. The edit feature is so easy to use that it's not a problem and the audio playback will start wherever you click in the text. You can make notes as to who is speaking in which section to help you keep track of who's who when writing your articles.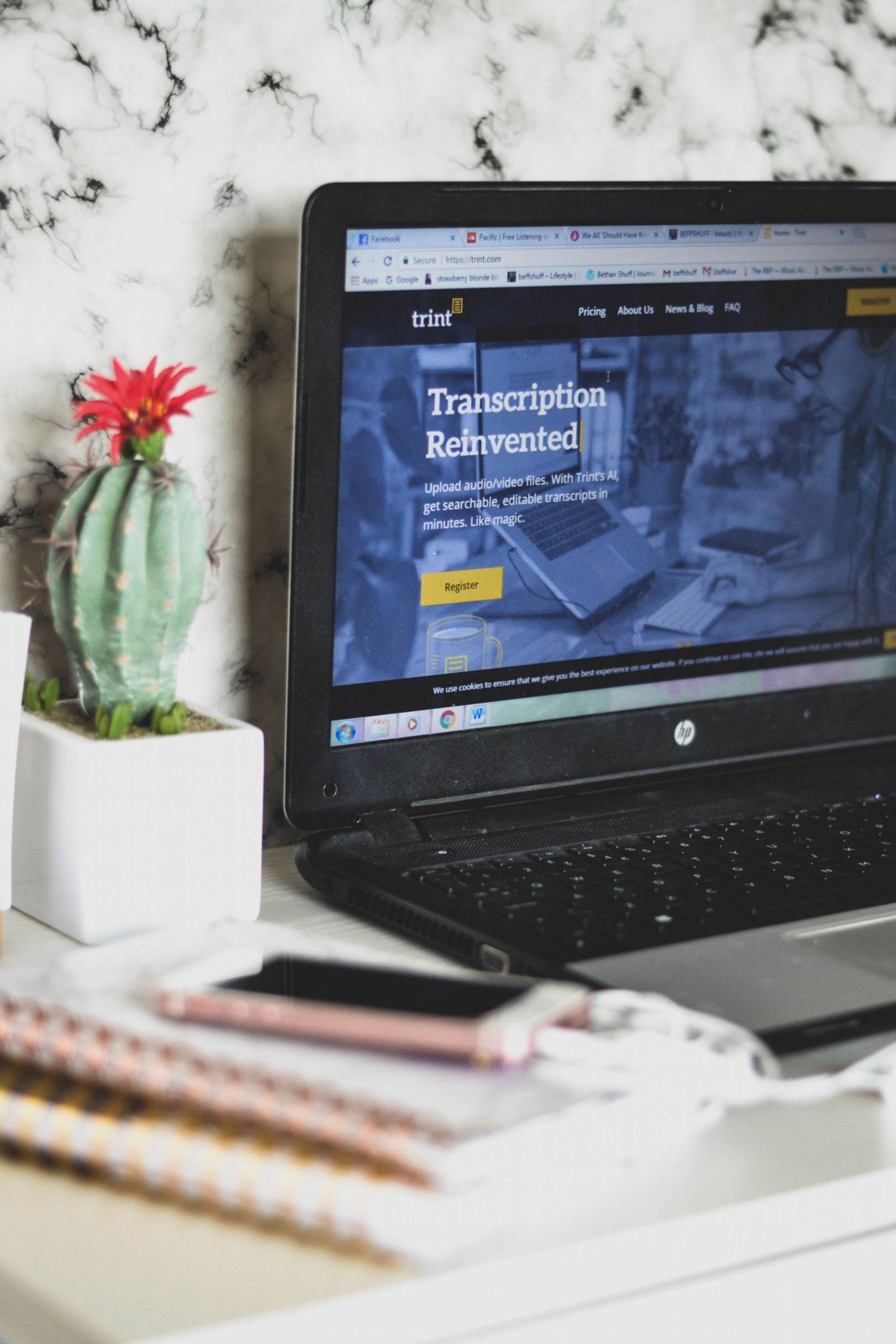 Despite its inaccuracies, the software is incredibly intelligent. It provides you with a starting point from which you can scroll through to find important information and alter the text so it's completely accurate. It means you don't have to spend six hours pressing play and pause as you frantically type away at your keyboard. The skeleton of your interview has been quickly converted from audio to text and you just have to build on it.
Not only is this software a brilliant idea for journalists, but also students who want to record and transcribe their lectures, YouTubers who may want to write a blog to coincide with their video and podcasters. People will always choose the easy option, and Trint is that option. I'm certainly going to continue using the site if ever I have a lengthy interview to transcribe.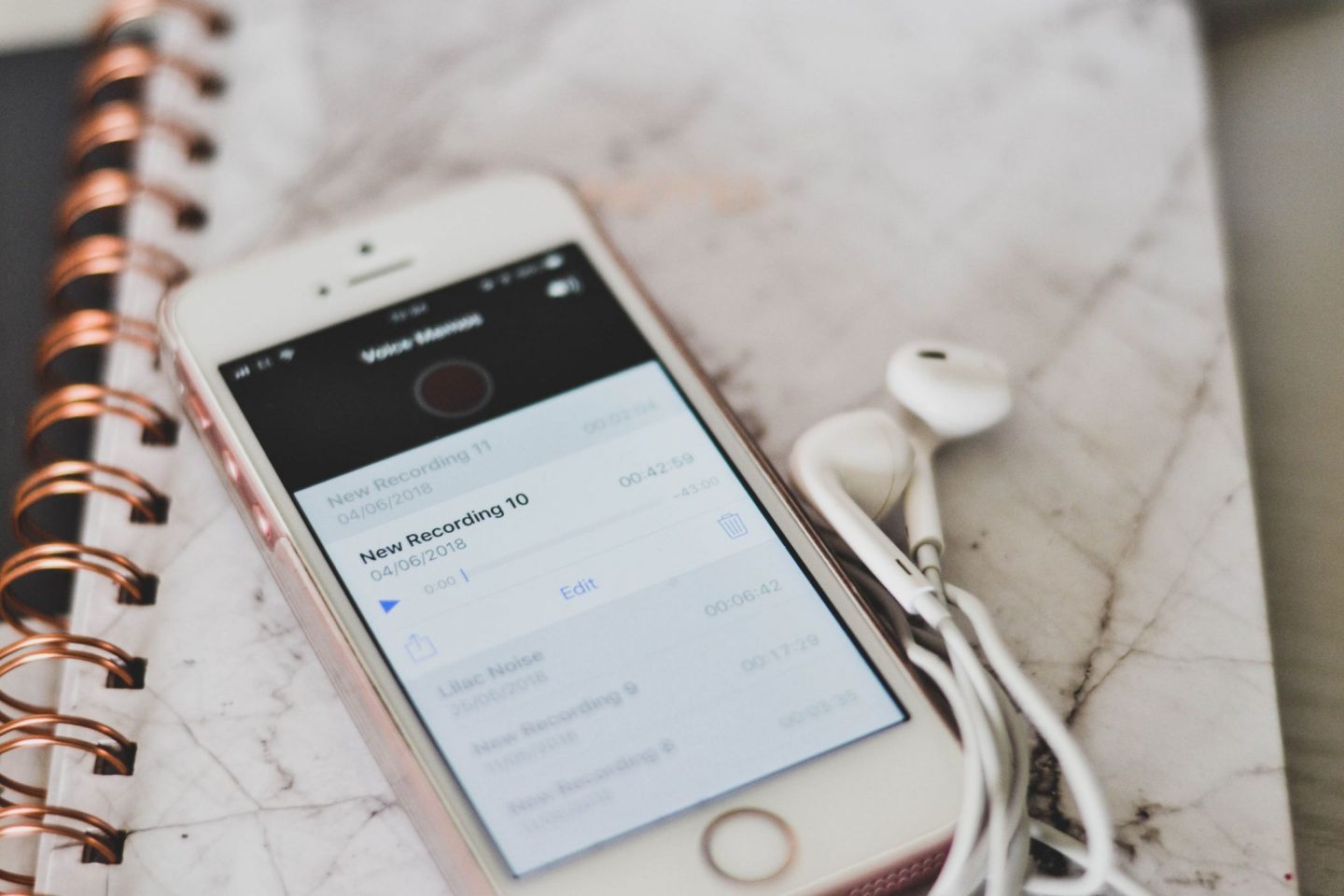 *Trint sponsored this post, but all opinions are based on my own personal experience.*