I love tea. I love cake. And I love Disney.
Sarah at The Rabbit Hole Tea Rooms has combined all three to create the wackiest, most adorable tea room.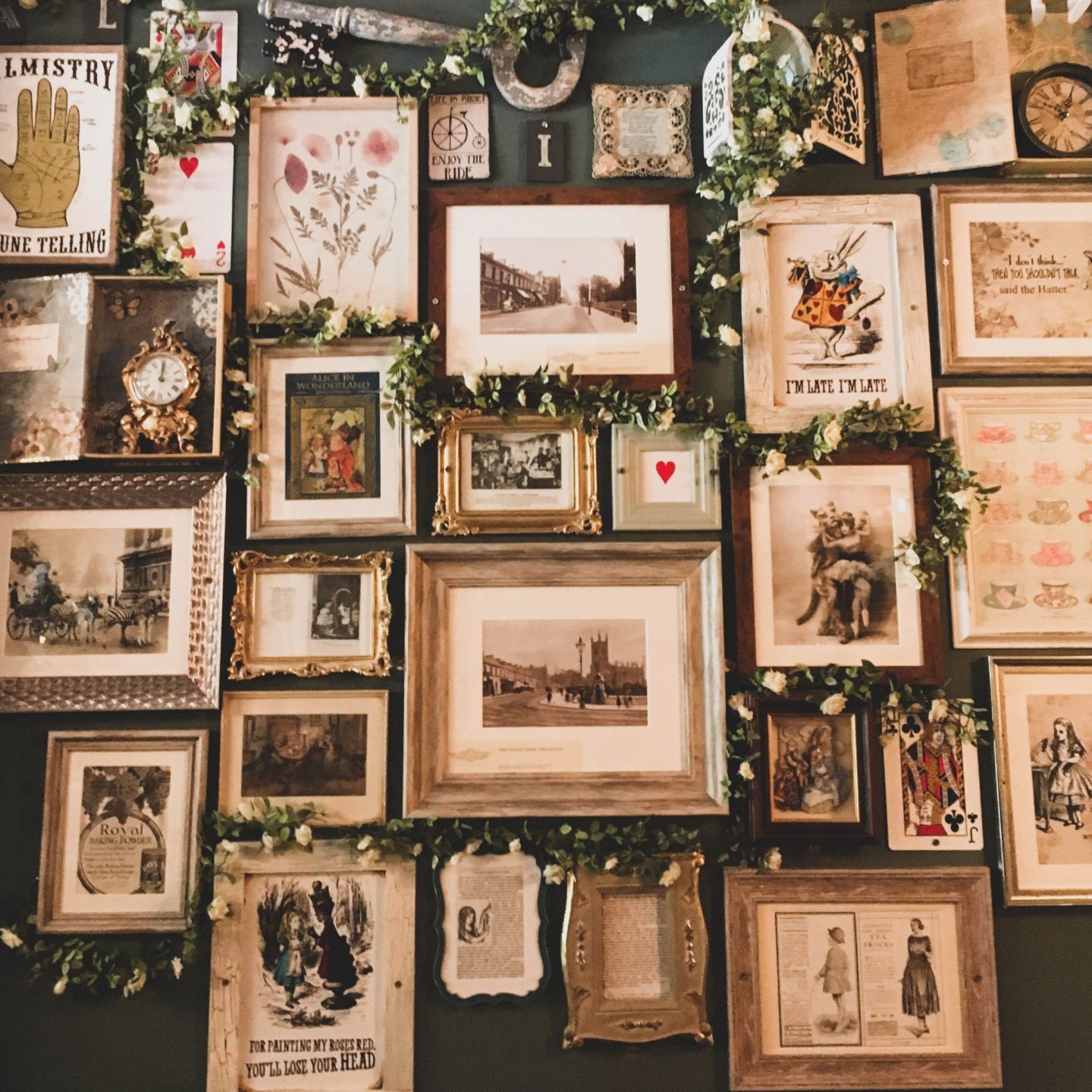 Walking through the door is literally like stepping through Lewis Carroll's looking glass. Grandfather clocks, grass on the ceilings and mismatched wallpaper adorn the room. I actually asked Jake if we could decorate our house like it (he said no). It also features a huge dodo bird, vintage lampshades and an old pre-war German piano (his name is Wolfgang).
The Rabbit Hole has only been open around a month, and the place is constantly fully booked! Their speciality is their Afternoon Tea, which everyone around us seemed to be delving in to.
Jake and I ordered a pot of tea, and I couldn't resist a slice of Strawberry Shortcake sponge made by the cupcake hustlers at TSP. I've demolished a number of their cupcakes at TSP and The Marzipan Pig, so I knew it was one of their creations before even tasting it.
Our loose tea came served in the biggest teapot I've ever seen, with the Alice quote 'Drink Me' on the side. Another teapot I spotted on someone else's table was a little white rabbit – everything was just super cute.
This isn't your typical 'come and chill' tea rooms. You've got to be a little fun and wacky to qualify as a customer. I know I met the requirements.
Their Afternoon Tea packages are around £15 per person, which is a snip of the of other tea rooms. It looked so yummy I was practically drooling over the next tables spread. The Rabbit Hole also take party bookings, so would be perfect for youngsters wanting something a bit different for their birthday, or people like me who are just still crazy about Disney.
Find their cosy little café on Glebe Street, Stoke and keep an eye out on their social media for pretty cakes and crazy décor.