I've tried a gin or ten in my time. London Dry Gin, Plymouth Gin, Bathtub Gin, Rhubarb Gin, Pink Gin – name it and I've probably tried it. The latest flavour-infused gin combo is the old-school sweet parma violet gin.
Parma violets remind me of my great nana. The violet-flavoured candy reminds me of my childhood, and the gin of my twenties.
Following my review of local gin bar Ten Green Bottles, the lovely staff gave me a £25 voucher. I decided to buy myself a bottle of the sweet stuff from their extensive gin range. After tasting a few tipples, including a lovely blood-orange flavoured gin and the rather impressive botanical Brockmans, I tasted heaven.
Zymurgorium Sweet Violet Gin.
I can't blooming pronounce it, but then again I can't say Bombay Sapphire after I've had a couple of them.
Zymurgorium are a brand that rebel against the norm, refusing to be conventional in their flavours. Their journey began as the 'UK's first brewing rogue in the world of craft mead', becoming Manchester's first craft distillery.
First of all, let's talk about the branding. I love the tall, lean bottle and the cork style top. The label is beautifully designed and the gold Manchester bee is still very much at the centre of everyone's hearts. It really made the bottle stand out for me and one of the reasons I was eager to purchase this one over a slightly stronger, more expensive violet gin.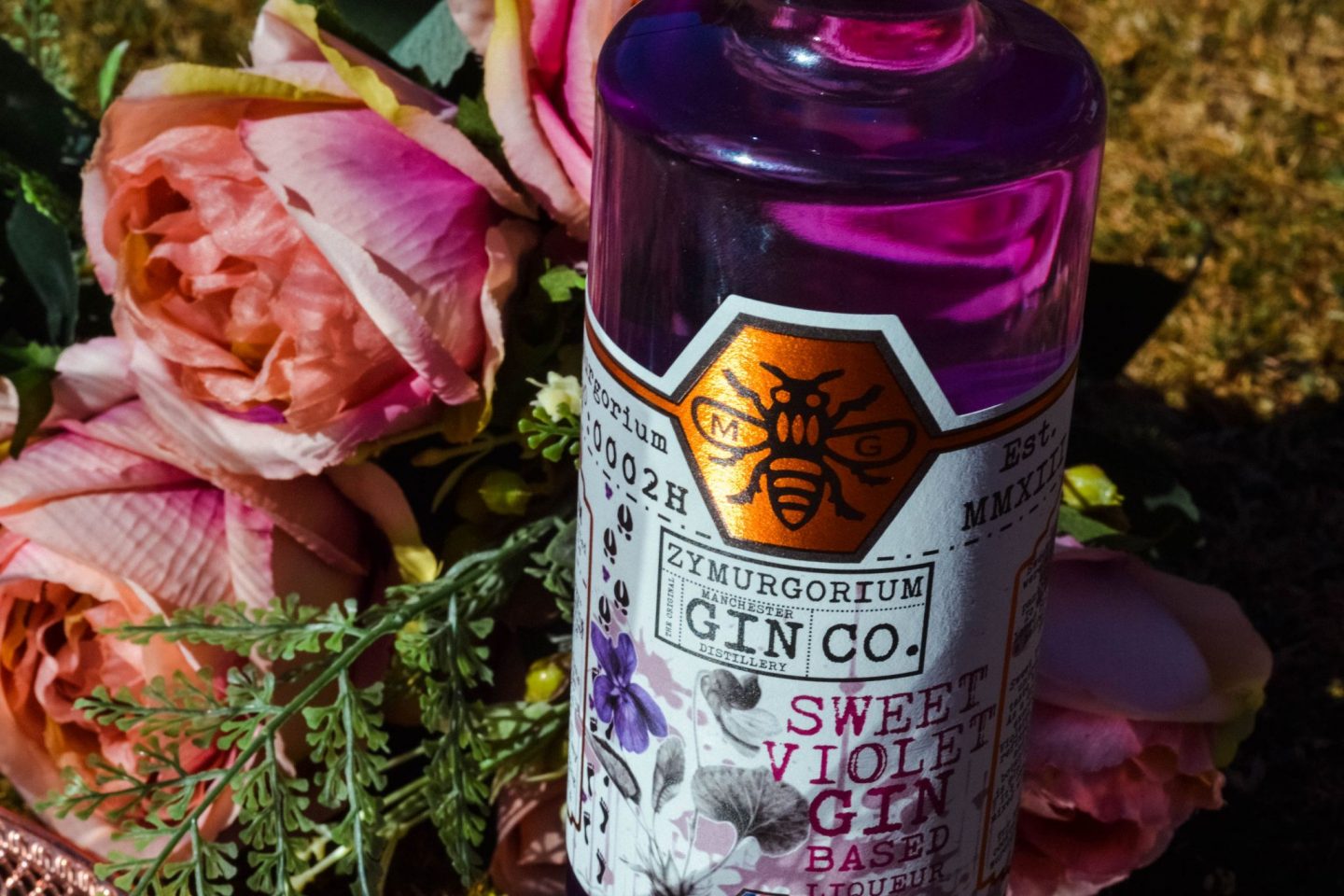 The Sweet Violet Gin is only 18.7% ABV, so you can essentially sit and drink it all day. Not that I condone all-day sessions (pfft!!) Zymurgorium Gin is a gin-based liqueur, so it's lighter and more like a syrup. Due to it being sweeter than your usual gin, it's much more suited to a lemonade as opposed to a tonic. I paired mine with the Fever Tree Lemonade, I feel like anything like Fentiman's Rose Lemonade may overpower the simple, yet delicious taste of the violet.
Zymurgorium Sweet Violet Gin is the adult treat that provides a step back in time with each sip, reminiscing my younger days sat at my grandma's dining table with a packet of parma violets.