Everything about the run-up to Christmas is just amazing. I love buying presents for the people I love and making them look pretty. I love post-work mulled wine with my girls. Putting the decs up, cheese boards and pigs in blankets, a night in watching Christmas movies under a chunky blanket – it's all just so cute and cosy.
One thing I have never gotten round to doing is making a Christmas wreath. Last year, mum and I improvised and created bauble wreaths, but it just wasn't the same as a traditional evergreen wreath.
This year, when I saw Pretty Pricks were holding a wreath making workshop at The Slamwich Club, the date got put straight in my diary. The upstairs space at The Slamwich Club has been transformed into a beaut function space for the festive period, holding private workshops and hosting mini gigs. It was the perfect venue for the workshop, and the four bossbabes that run the two funky businesses are all as quirky as each other – it was all a match made in heaven, really.
The room had been decced out in true Pretty Pricks style. They had their pop-up shop in the corner selling their prickly cacti and cute lil succers. The long table in the centre was filled with our materials ready to get our make on. An ivy canopy with fairy lights covered the ceiling, and strings of lights illuminated parts of the room, with a pot of mulled wine heating up in the corner.
Mel and Amy started the workshop by telling us what we were going to do, before getting stuck in.
Step one:
We started with a pile of damp moss and rolled it into sausages to wire on to the wreath frame. I think I may have felt a little less anxious about it if Mel and Amy didn't mention the spiders that could potentially be lurking in the greenery.
The moss provides a base for everything else to be attached to, like your spruces and succulents.
Step two:
Speaking of succulents, we had to ensure there was an extra chunky section of moss into which we could root our succers. We each got two little plants to add to our wreaths, which could be repotted at the end of the season. Amy and Mel chose the hardiest succulents they could find to ensure they survive the winter.
With the British winter coming in fast, I know my little plants wouldn't survive on my front door, since we don't have a porch. Instead, we are using ours as a table centrepiece with a vase in the middle.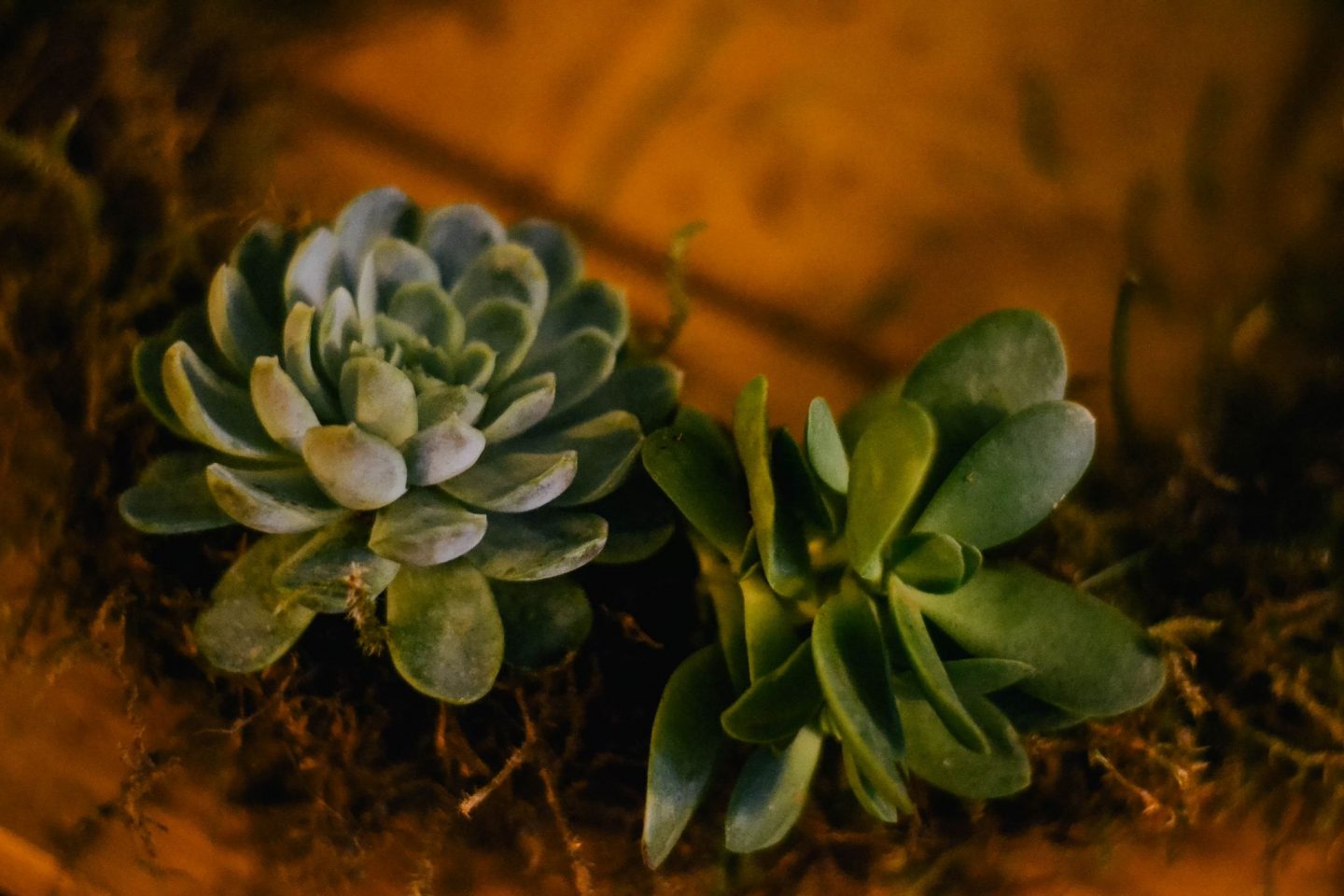 Step three:
Next we began to create little bundles of spruce, fir and conifer, wiring them together. Then we started to design the shapes of our wreaths. This is the part where everyone's individuality comes in to it, with some looking super neat, and others a little unruly. There is no right or wrong, and the wreaths started to look really personalised here.
Step four (very important):
Mulled wine.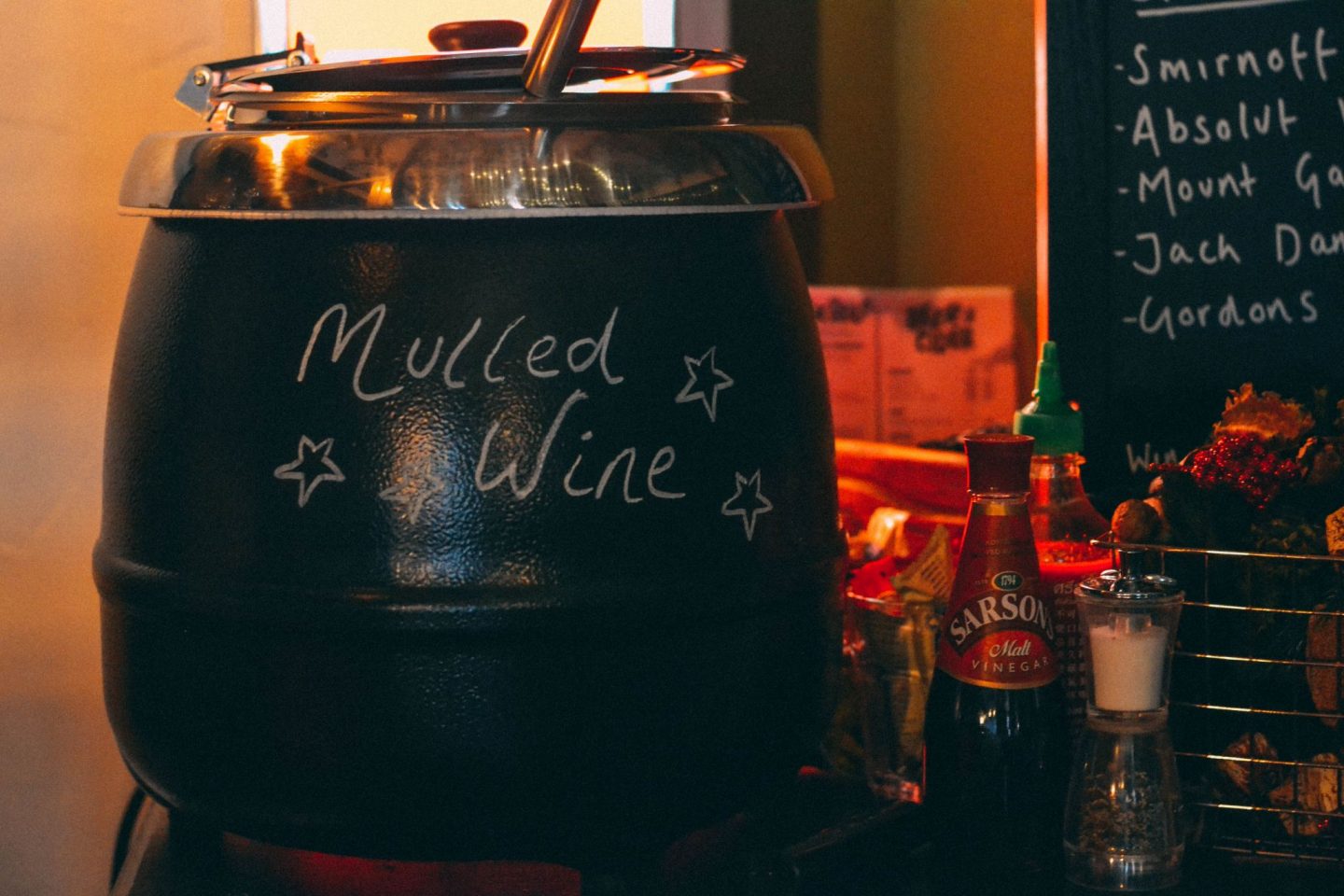 Step five:
After a very yummy mulled wine and a mega spread put on by the Slamwich team, we continued with our making.
Mel and Amy showed us all the cute decorative pieces they had bought along for us to use. These included dried apple, orange and limes, gold pine cones, gold feathers, cinnamon sticks and my favourite: disco balls.
I grabbed a few bits and started to place them onto the wreath to create a design I was happy with. The cinnamon and orange smelled amazing, so, I bundled them together with a little disco ball and pinned them into place. Mel and Amy explained that it is best to bunch decorations into groups of three. For my final grouping I went for orange, a pine cone and a disco ball. Disco balls are festive, right?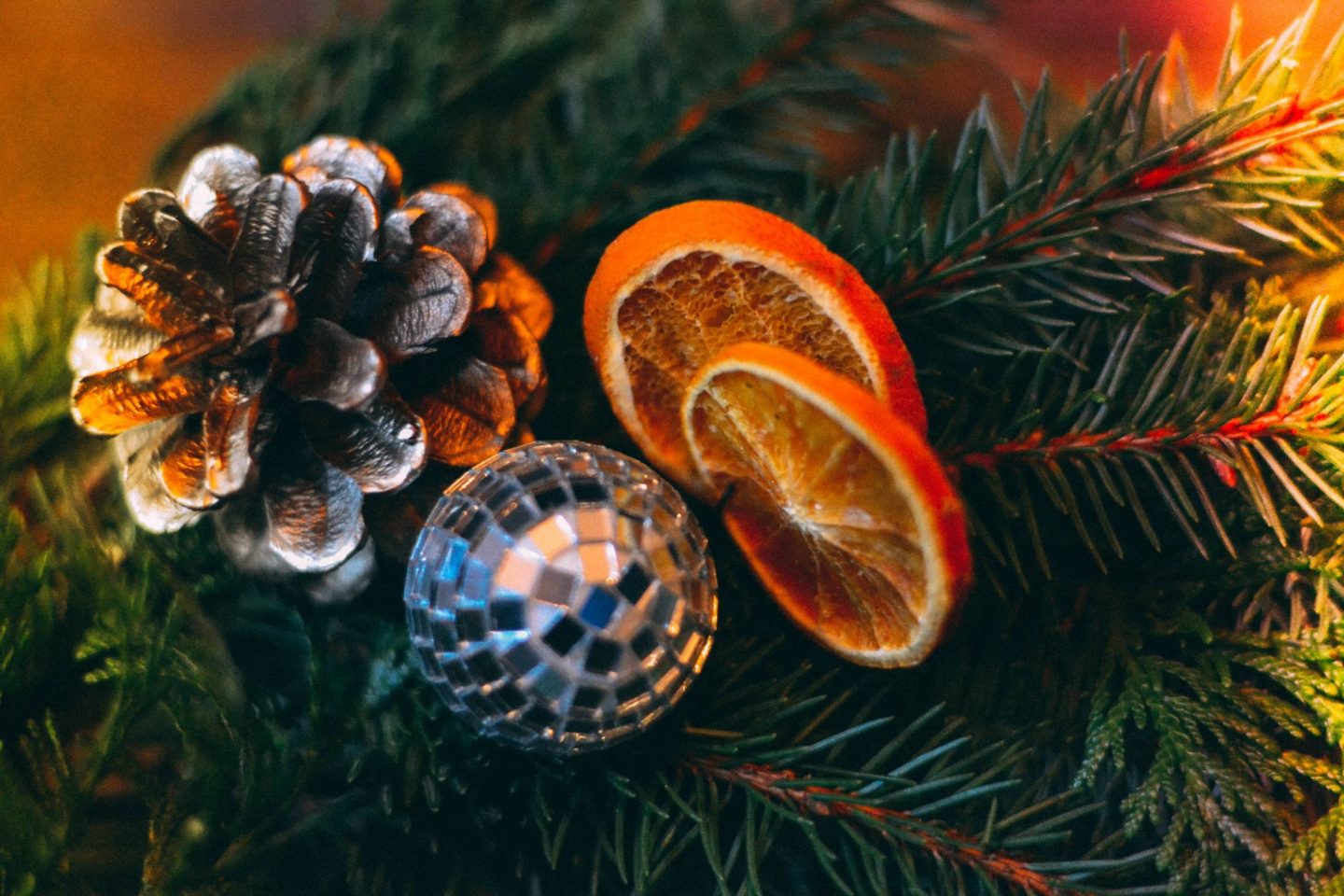 Once happy with my wreath, Mel helped me attach some twine which could be used to hang the wreath and voila! My wreath was complete. It's now price of place on the dining table for me to admire every time I go into the kitchen. I really do beam with pride, knowing that I made it myself.
Pretty Pricks couldn't have been better workshop hosts, and Slamwich Club was the perfect venue! And the day was made even more festive by a dash to the train station for Manchester Christmas Markets.