For a few months I've been in a bit of a whirlwind. I was finishing and graduating from university, starting a brand new job and trying to get into the swing of this new 9-5 lifestyle.
I finally feel like I'm getting my head together, and enjoy waking up early to squeeze in 10 minutes of yoga.
One thing that has really helped me is this gorgeous Niyama Wellness beauty box. This is their Saucha box, which promotes cleanliness and purification of the mind and soul. Since I've begun a new chapter in my life, it seems rather fitting to start clean and fresh.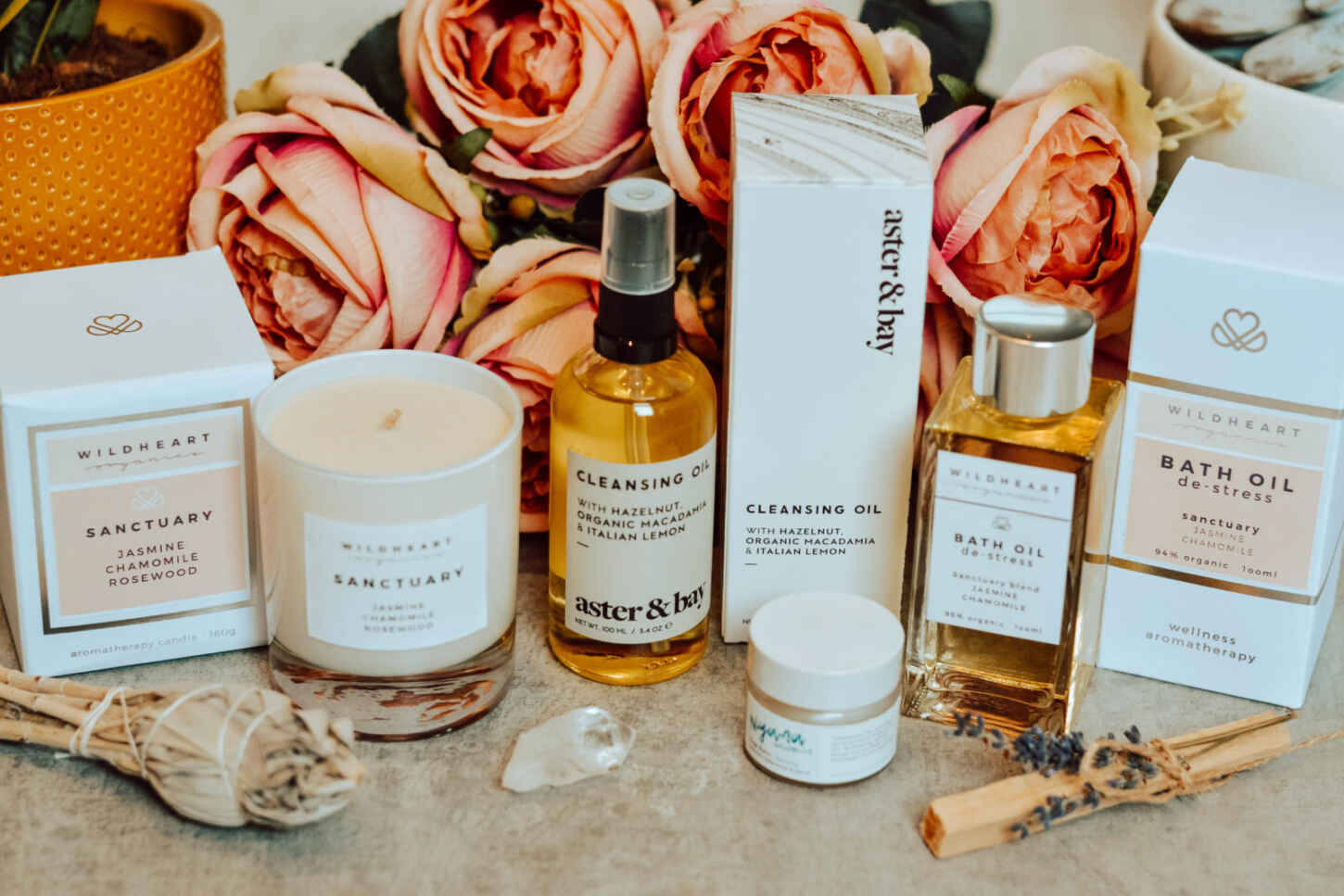 The lovely girls that run this Staffordshire-based indie business are running a giveaway on their Instagram in collaboration with Rachel Mammone Prints.
In the box:
Aster and Bay hazelnut, organic macadamia and Sicilian lemon cleansing oil
For a double cleanse, I love to use a cleansing oil followed by a cream cleanser. All of the ingredients are organic and kind to skin, as well as vegan and cruelty free.
The smell is an amazing, like a kinder bueno cut through with acidity.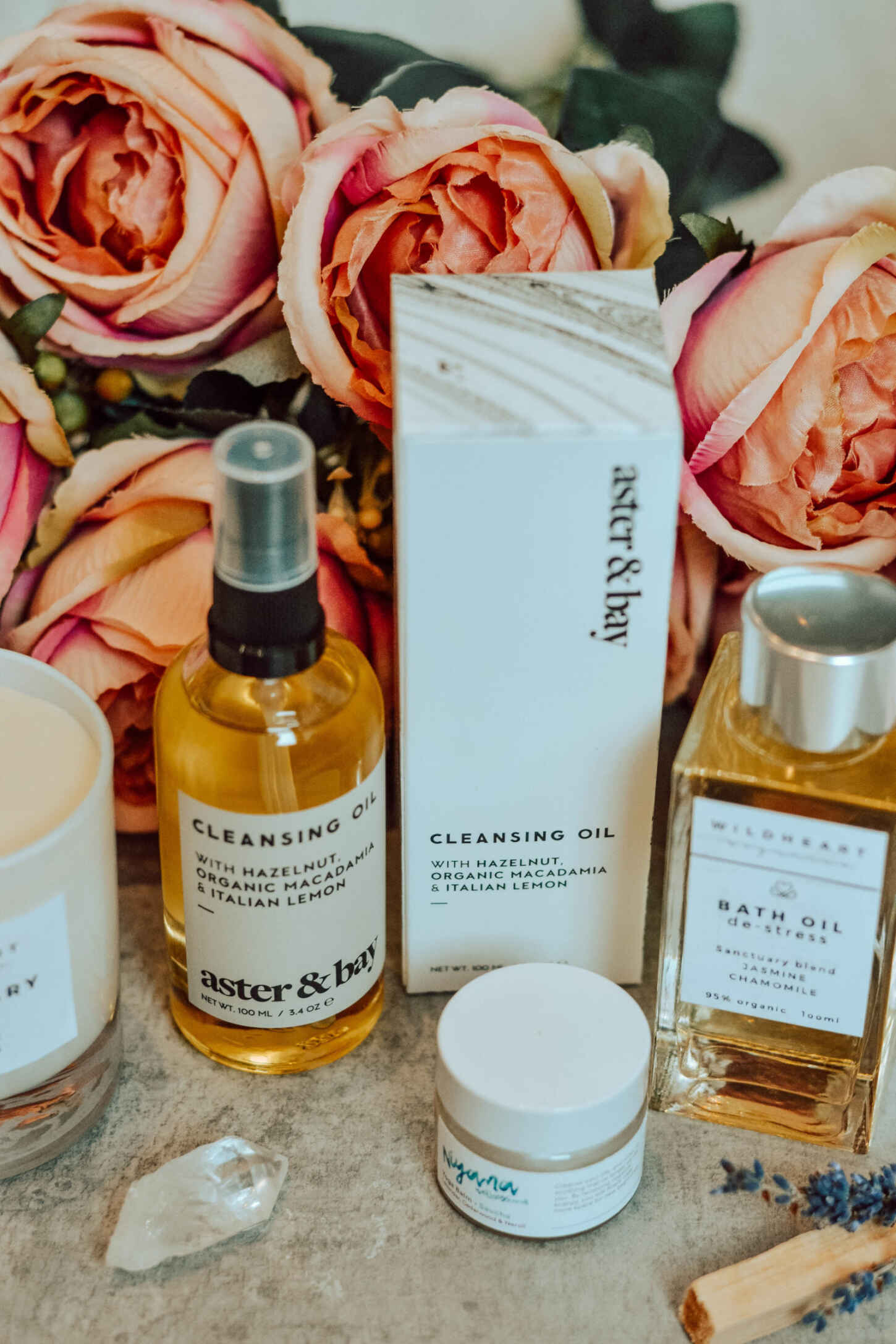 Wildheart Organics jasmine and chamomile sanctuary de-stress bath oil
When you're working 9-5 and fitting in blogging, social life and the newest episodes of 'How to get away with Murder', it's important to take time to self-care, and this box is full of goodies to nudge you to do just that.
My favourite thing to do is to take time to draw a long, hot bath and have a soak in this aromatic bath oil.
Its calming scent is great to use before bed to help drift off, that's thanks to the lavender oil.
Each ingredient has been thoughtfully selected for the most fulfilling and relaxing experience. It's like an at-home spa treatment.
Wildheart Organics jasmine, chamomile and rosewood sanctuary candle
Now, when a candle is branded this beautifully, I don't like to light it. Instead, this sits neatly on the shelf in my home office to help clear my head as I work.
It helps me get in the zone and is said to 'seek tranquillity in a busy day.' I don't know a single blooming day when I'm not busy, but this candle keeps me focused and relaxed in those would-be stressful times.
Packed with 21 essential oils you don't really need to light it for the fragrance to fill the room. It's powerful, but not over-facing. It would work best in a smaller room unlit – like my office in the box room.
Niyama wellness saucha yoga balm
The label simply reads: "apply to pulse points, and know that you are good enough." It's like the finishing touch – like a swipe of red lippy or when your earrings make your outfit. Something that makes you feel a little more powerful before you head out of the door.
It says: "Cleanse your life, and mind, of anything that no longer serves you. By removing negative energy you will finally clear space for new beginnings."
This balm is therapeutic to apply and smells divine, but it's really the message it sends that hits. You are good enough and you can handle today. Babe, you got this.
To finish the box there is a lavender Palo Santo ceremonial smudging stick, said to remove negative energy and cleanse the air.
Head over to the Niyama Wellness Instagram page to enter their giveaway. If you would like to bag the box now for £45 (worth £90), then you can purchase that here.