For 21 years I've been staying at Hendra Holiday Park – for my brother and sister it's even longer.
When I was little, I would wake my parents up at the crack of dawn every morning to get on the Hendra Express and have the little train drive me, and several other excited children, around the campsite.
I don't do that anymore, of course; although my heart does beam with glee whenever I see the blue and yellow train chugging along.
But, there is a reason that Hendra, Newquay, draws us back year after year – several actually – and I'm going to tell you why my family and I adore this site so much it feels like a second home.
The 5* park is one of few holiday parks that continuously strive to do better, be more creative and grow their brand. I've known too many campsites take the 'if it ain't broke, don't fix it approach,' and Hendra doesn't have that attitude.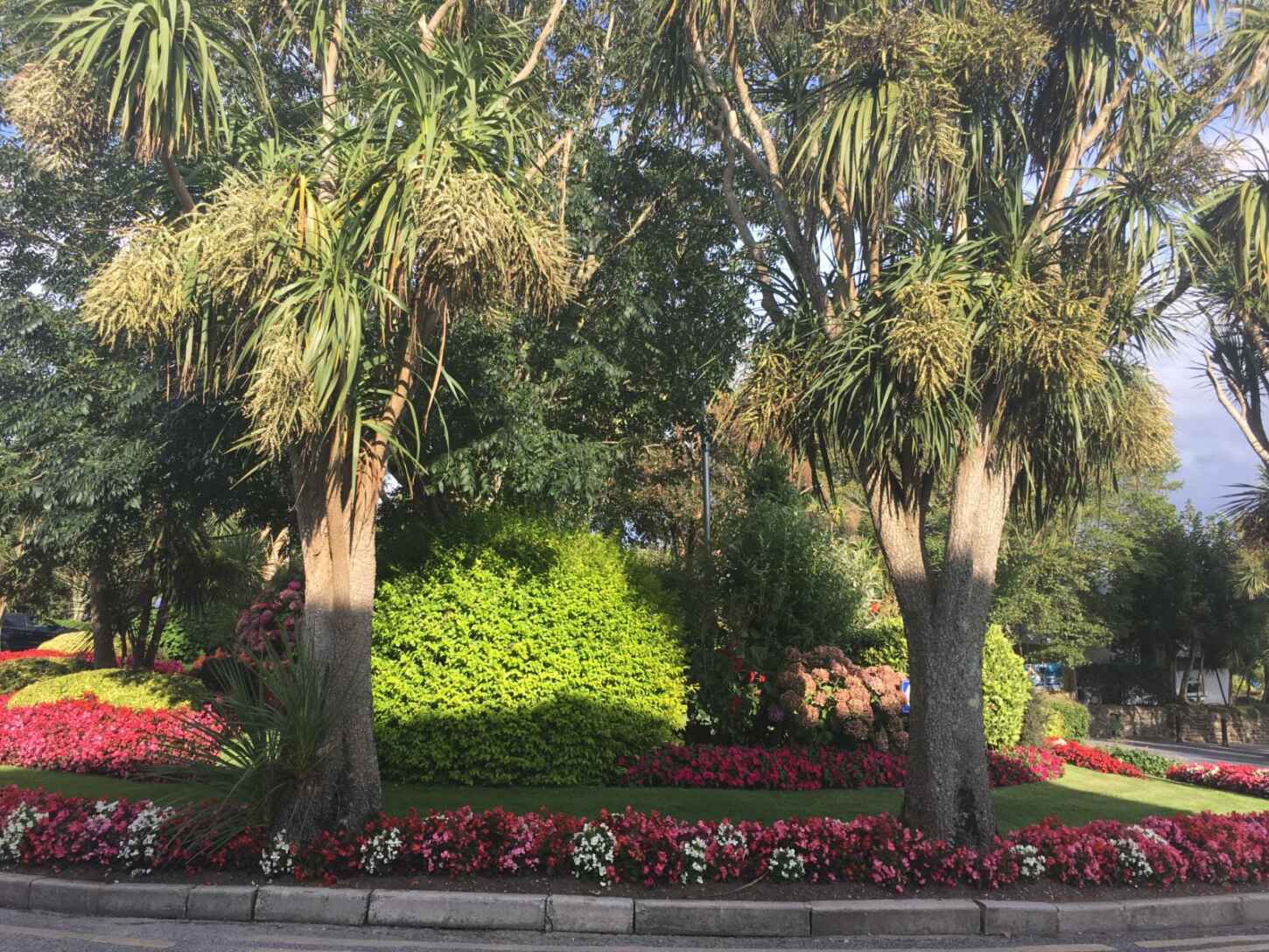 Each year we are welcomed back and something has been made bigger and better, or something new has been created in line with their brand values: family, heritage and sustainability.
This year, new features included a free-cycle centre, where holiday-makers could discard unwanted holiday bits they didn't want to pack into the car, and others could take it to use for the week. This included things like foldable BBQ's, windbreakers, beach inflatables and buckets and spades!
Hendra is huge (I'm taking 300 caravans and 600 pitches huge), so we have got a lot to whizz through here. In this post you will find reviews of three different types of accommodation, food, the Oasis fun pool, evening entertainment and facilities.
Accommodation
Whipsiderry Premium
This is the accommodation I spent the majority of my week in. This is one of the sites largest (13ft wide), newest (2017) and most luxurious caravans.
We stayed in one of the dog friendly caravans in the new Gannel View field, a peaceful corner of the campsite beside the large playing field, which is great for the dogs.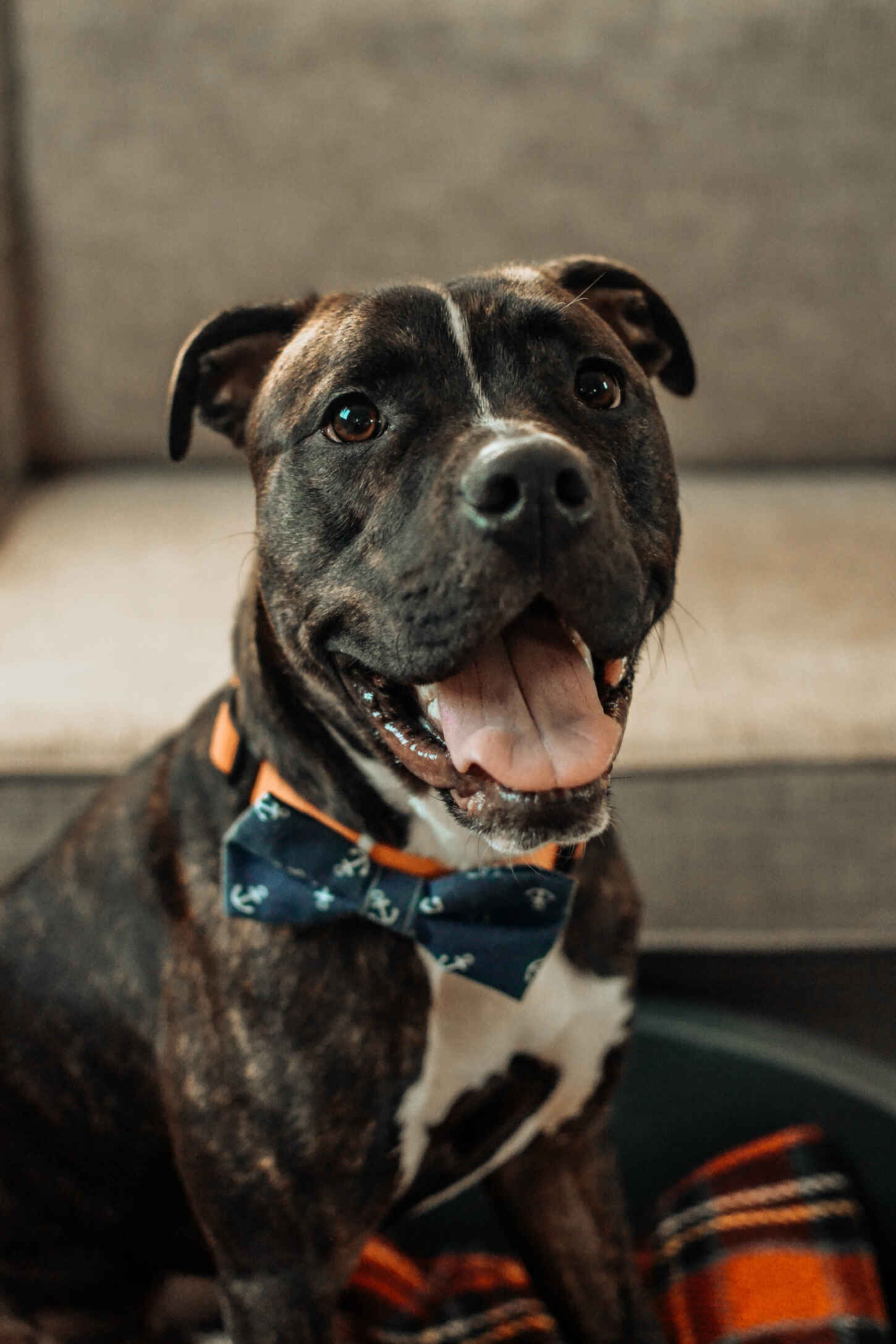 The main window is west facing, which means in the evenings you get a gorgeous, colourful view of the sun setting over the sea.
Due to it being a dog-friendly caravan, it has grey vinyl flooring, a pet bed (which Phoebe claimed) and a bowl. They also very kindly left some dog treats on our arrival too!
The caravan features a large living area, with more seating space than my own front room; a mounted flatscreen, fireplace and Bluetooth speaker. Going through into the kitchen there is everything you need, including oven, microwave, kettle, toaster and all of your crockery as well as a four seater dining table and fridge-freezer.
Moving into the back of the caravan there is a sizable bathroom with a big shower, and three bedrooms, each one larger than the next (although Jake and I did draw the short straw with the smallest room.)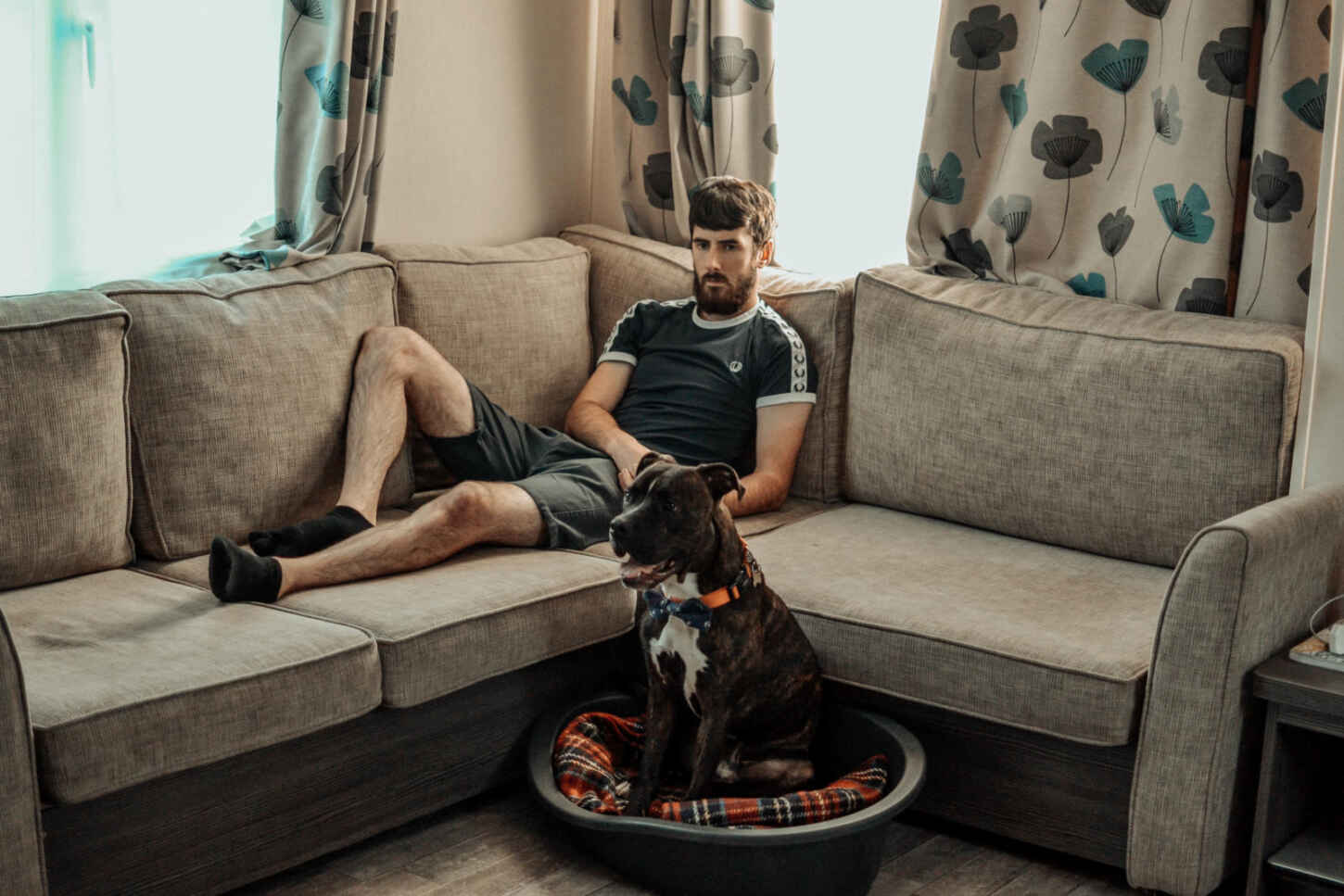 All three rooms sleep two and have at least two storage cupboards. The main bedroom has it's own en suite, too!
This was our first year staying in this caravan, and the little touches like Bluetooth speakers and extra cupboards made all of the difference. When there are two dogs, five adults and a four-year-old in one caravan, the extra space is really needed for us to not feel like we are on top of each other.
We loved the caravan so much, that we've already booked the same one for next year. To stay in this caravan for one week at the end of August it would cost you £1,229*.
*According to 2019 prices.
Mawgan
For two nights, Jake and I were gifted a stay in one of Hendra's new-for-2019 Mawgan caravans. The two bedroom van is at the top of their 'classic' range, and mid-priced between budget and premium caravans.
Whilst the caravan sleeps four, Jake and I found it perfect for the two of us. It means you can use one of the bedrooms as a storage/dressing room, whilst keeping the bedroom mess-free and relaxing.
In this caravan you will find a 22" TV, great size seating area, with the dining table in the main living room. We actually love having the dining room in the main living area, because we love to play card games as a family. In the Whipsiderry, we found ourselves moving the table every evening, but in the Mawgan you can just pull up a chair!
The kitchen is slim, with work surfaces on both sides – but the room is enough. There is an oven, microwave, kettle, toaster and a smaller fridge than in the Whipsiderry, but again – well sized for two-four people.
Further up the caravan you have the bathroom, with toilet, sink and shower typical of the 'classic' range, and two bedrooms. The smaller of the two rooms had slightly more room than out Whipsiderry bedroom, but we stayed in the master bedroom.
The main bedroom features a lift up double bed for storage, as well as a large wardrobe and mirror. To stay here for the same weekend we did, it would cost you £595.
Premium Glaming Pods
Some of you may remember me reviewing one of these gorgeous pods last year!
The premium pods sleep two adults and two young children, and are a great alternative to camping if you can't stand the thought of a soggy tent and freezing cold mornings. Y Not festival 2017 ruined camping experiences for me.
The cosy pods are located on a more secluded field, giving a little extra privacy, with their own loos and shower block.
The wooden tents line the edges of the field, and this year, we stayed in 'Raspberry'. Outside there is a metal table and chairs, where you can enjoy your morning coffee with a book, or soak up the mid-day sun.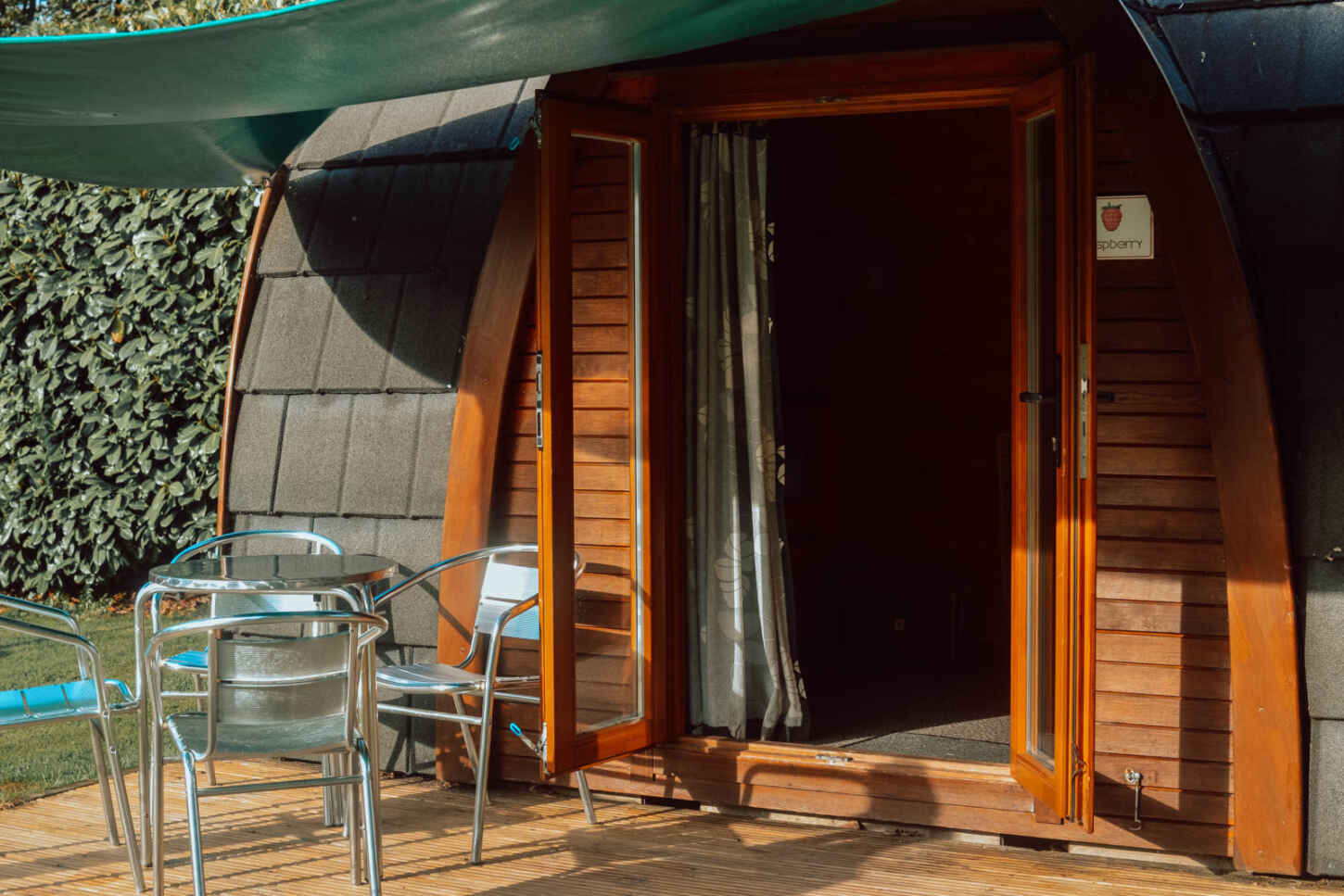 Stepping through the double glass door, there is a pull out bunk bed on your left for little ones, and a table with booths to your right. This folds down to create a comfortable double bed padded with the leather seats (but don't forget to bring your own duvet!).
There is also a box of cutlery and crockery provided, as well as a small fridge, brush and dustpan. For a week in August, this gorgeous pod would set you back £125 – which is pennies compared to the static caravan prices! This can drop to £75 in October, making it the ideal Autumnal break (and it looks gorgeous on Instagram too.)
The pod, made of locally source wood, has its own electricity and heating for cold nights, and big windows that open fully for summer days.
I recommend getting loads of tasty treats in from the on-site Marketplace, connecting your laptop or tablet to the Wifi and snuggling into some blankets for a Netflix session. It's super cute and cosy, as well as funny protected from the elements! No waking up in soggy sleeping bags with condensation on canvas walls!
Where to eat
Moving on to one of my favourite topics – food. I recently wrote a post about my seven favourite places to eat in Newquay, but Hendra also have several options that may take your fancy.
Terrace Bar and Restaurant
We eat here at least once each year, for guaranteed cheap and cheerful food. We like to sit in the heated terrace area, which overlooks the outdoor pool for ultimate holiday vibes.
This year, I ordered their pulled pork burger, with chips and onion rings. There's something that makes pulled pork a magical taste sensation when it's done well – and the Terrace's was a treat! Jake and I were gifted £30 to spend on food by Hendra, which covered our meal and a drink at the bar in the Venue upstairs (hello Elderflower Fizz on tap!)
Fish and Chip Shop
You can't go to the sea side and not have fish and chips (unless you're me and don't eat seafood). Everyone loves a chippy, and it's always the go-to tea when you can't be bothered to cook. The Fish and Chip Shop is near to the Marketplace, so mega convenient if you've just got back to the site and want a quick and easy tea!
Mario's Pizzeria
Mario's has been on site for as long as I can remember. I remember being around nine years old being chuffed that my pal and I had charmed our way into some extra chicken nuggets from the waiter – twelve blooming years ago.
The pizzeria offers authentic Italian pizzas at a great price, and also run offers for kids. You can get a free kids pizza with any 12" within the first hour of opening.
Street food stalls
On various nights throughout the season, there are different food stalls outside the Terrace bar and restaurant, such as big pan dishes and Mexican food. My personal favourites are the pancake and waffle stands, which satisfy my sweet tooth after a drink in the bar.
The Marketplace
If you don't fancy driving down to the nearby Morrison's or Lidl, The Marketplace is the on-site store offering essentials, gifts and other holiday bits and bobs. Jake and I love to stock up on crisps, biscuits and other nibbles when we stop in the pod, so the Martketplace is the perfect place.
Things to do
You won't be short of things to do on site – particularly for youngsters.
On site, you can find StayActive Segway and Archery (and you can get money off in your welcome guide), as well as a skate park, playgrounds, soft play and arcades. Who doesn't love a 2p machine?
Our go-to rainy day activity is the Oasis fun pool! This really has everything: a toddler area, a mini hot tub area, river rapids and not one, but three water flumes. My personal favourite is the rubber rings ride, where you zoom down the slide in an inflatable doughnut, but get stuck in the middle and have to wait for your pal to reach the centre and push you down the rest of the slide!
If swimming isn't your thing, there are a tonne of sun loungers you can laze about on with a book, which is what I usually do once I've had enough!
For when the weather is beaming, there's also a heated outdoor pool with poolside snack shack!
If, like me, you're partial to a bit of retail therapy (beyond sugary snacks), Hendra have their own Saltrock outlet. When we got at the end of August, there is always a killer sale and you can bag beachy tee's and cosy hoodies at a bargain price.
Our favourite entertainment for he evening is in The Venue, where we all rush to grab a table to sit back and enjoy an evening of classic Hendra cabaret.
After bingo (which we play religiously), there is some children's entertainment, followed later by more 'family' entertainment, and as the night draws on – adult entertainment.
This year, we thoroughly enjoyed the silent disco and TV themes music quiz. Gosh, I feel old just reminiscing at the fact I can remember comedian Ben Murphy at Hendra for a number of years – ooh arr you buggars. (Soz, only people who have basically lived at Hendra will get that…)
The best entertainment for us was the hypnotist. My brother and his friend both got up to be hypnotised, which provided us lot a good hour or more of laughs. Should you only pick one night to venture to The Venue – pick the night the hypnotist is on.
I've come to the end of my Hendra review, which means all that's left to do is start planning for next year's trip! Check out my IGTV to see more around the park and inside the Mawgan/Whipsiderry