In 2019, I made a goal to read more. Number of books I read last year? 10. Which may not be many to some people, but it was more than I had been reading before.
We are currently in June 2020, and so far this year I have read 12 books, and have a further five on my to be read pile.
Granted, lockdown and furlough gave me a great opportunity to flick through some pages. But I've also been making a conscious effort to read before and after work now, too.
Here are five books I read in the last couple of months.
You can see some of the other books I've reviewed this year here.
Everything I Never Told You – Celeste Ng
Set in the 70s in small-town Ohio, the Lee's already stand out like a sore thumb. The only Chinese-mixed family in the area. Their white mother desperate for Lydia to do everything she never did as a girl – to succeed, to stand out, to excel. Her Chinese father willing her to be everything he wasn't – popular, to fit in, to have friends.
But Lydia's body is discovered at the bottom of a local lake one day – and no-one knows how she got there. The cops reckon it's suicide – after all, her mother Marilyn disappeared for a few months, didn't she? Mum thinks someone lured her there. Older brother Nath thinks he knows who's responsible. Her father can't seem to get thoughts of Lydia out of his mind unless he's in another woman's bed. But little sister Hannah sees a slightly bigger picture as she learns to observe from the shadow of her glowing big sister too often.
Everything I Never Told You is a bit of a who dun it murder mystery, with deep character analysis. But deeper, this book delves into racism against mixed-race families and microaggressions towards Chinese people in 70s America
Read my full review here.
Blood Orange by Harriett Tyce
A damaged marriage, a toxic affair, a dark obsession. But you have absolutely no idea quite how dark.
Blood Orange, by Harriet Tyce is one of the most compelling I've read in a while. I didn't move from my sofa from cover to cover.
Alison is a London-based criminal barrister, with a minor drinking problem, a fragile marriage and a raunchy love affair. She has a habit of self-destructive behaviour and having one bottle of wine too many.
Blood Orange covers all bases – betrayal, control, addiction, and obsession. But nothing can prepare you for the final quarter of the book. The fast paced prose will have you flicking through the pages to discover the shocking twists that left me audibly gasping. There's the outcome of the affair, a sketchy rape charge, the truth behind the murder charge – and the final 'Twist de Resistance' that you won't see coming. There will be so many plots where you think 'is this it? is this the big twist?' and you'd be wrong. Just wait and your jaw will hit the floor.
To learn more about the plot, check out my review here.
A Good Girl's Guide To Murder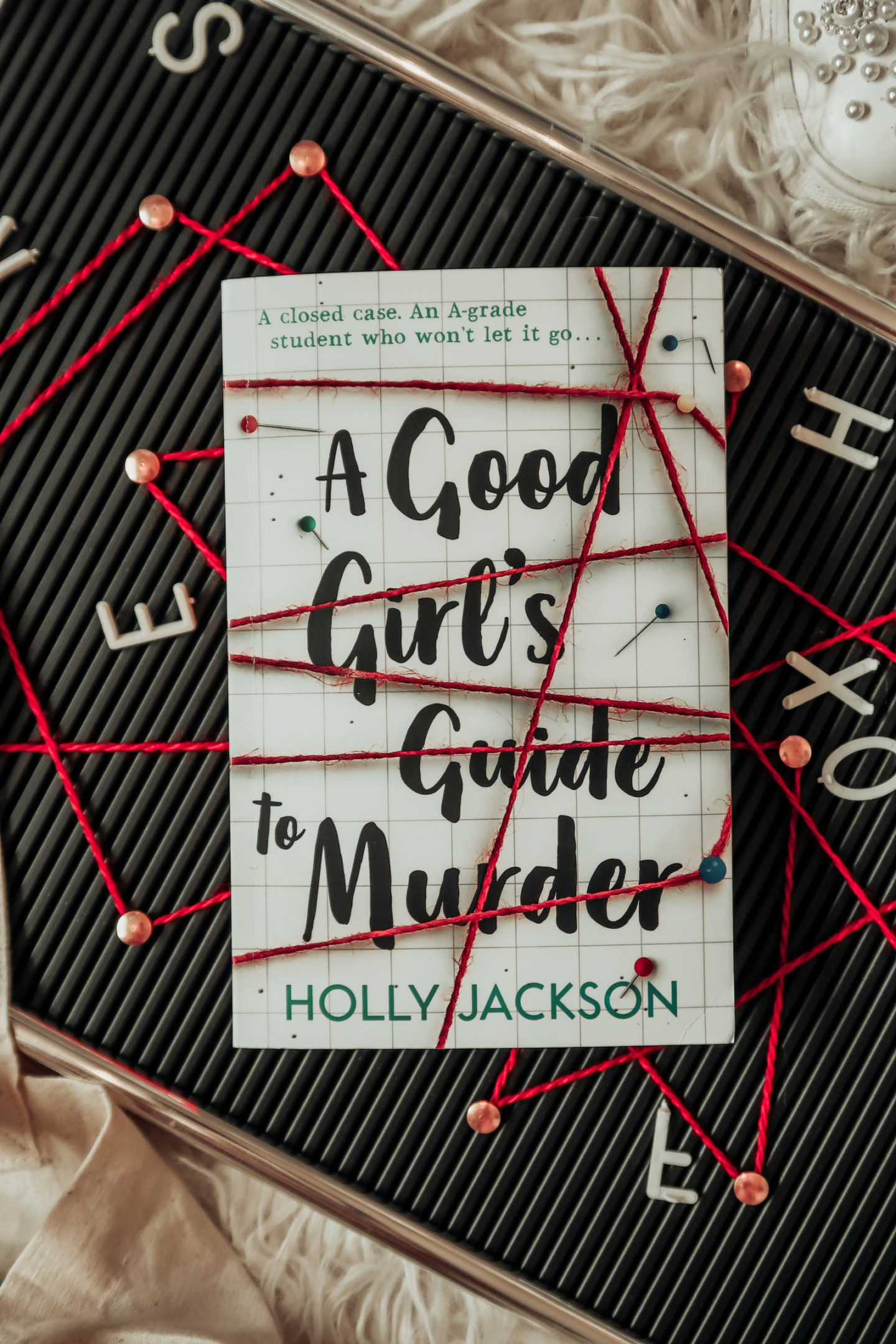 The debut novel by young author Holly Jackson is a crime fiction that I had really mixed feelings about throughout.
To set the scene, pretty and popular student Andie Bell was allegedly murdered five years ago. When they discovered her boyfriend Sal Singh's body in the woods days later, it was assumed his guilt of murdering Andie had driven him to suicide.
But Pippa Fitz-Amobi has decided to use the case as part of her school project. She's always thought Sal was innocent, and wanted to find a way to prove it. But as she goes digging, there's someone desperate to stop her investigation. The carpet is filthy underneath Little Kilton, and the rug is about to be lifted. There's someone who doesn't want Pippa to find the mess they've made.
A Good Girl's Guide to Murder has you assembling a mental investigation board with push pins and scrawly notes. You think you've cracked the case and discovered what really happened, but another piece of information is thrown in which changes the entire narrative.
Find out why I had mixed feelings about the book here.
Prison Doctor by Amanda Brown
I really enjoyed reading the memoirs of Adam Kay in his medical profession, so decided to try out Amanda Brown's book.
Amanda was formerly a GP, who left her job to become a prison doctor, where she documents some of the characters she met and the changes she encouraged them to make.
This is written in a much more narrative way than Adam's books, and at times could have been mistaken for fiction.
Whilst it may not have been the exciting read I expected it to be, it was an honest, un-embellished peek behind the curtain at a job role I could never imagine.
Daisy Jones and The Six by Taylor Jenkins Reid
Daisy Jones & The Six is a series of interviews with band members and associates of one of the biggest rock 'n' roll bands of the 70s.
Only… they didn't actually exist.
But Taylor Jenkins Reid has truly brought a band to life with her words. In fact, a few chapters in I was googling songs convinced that they were real.
Reid will transport you into 1970s LA – bright lights, big city – with an up and coming band with huge dreams.
The whole book is written as an interview, the stories being told in parallel to each other. It's read as though you are the interviewer – which as a journalist, I really admire. It's like one huge conversation and you can imagine the bandmates and their partners sitting in big chesterfield armchairs retelling the tales of their wild youth.
This book is truly one of the best I've read, with so much depth and realness to it. The ending is splendid, and I can't wait for the series to be released.
Read the full review here.