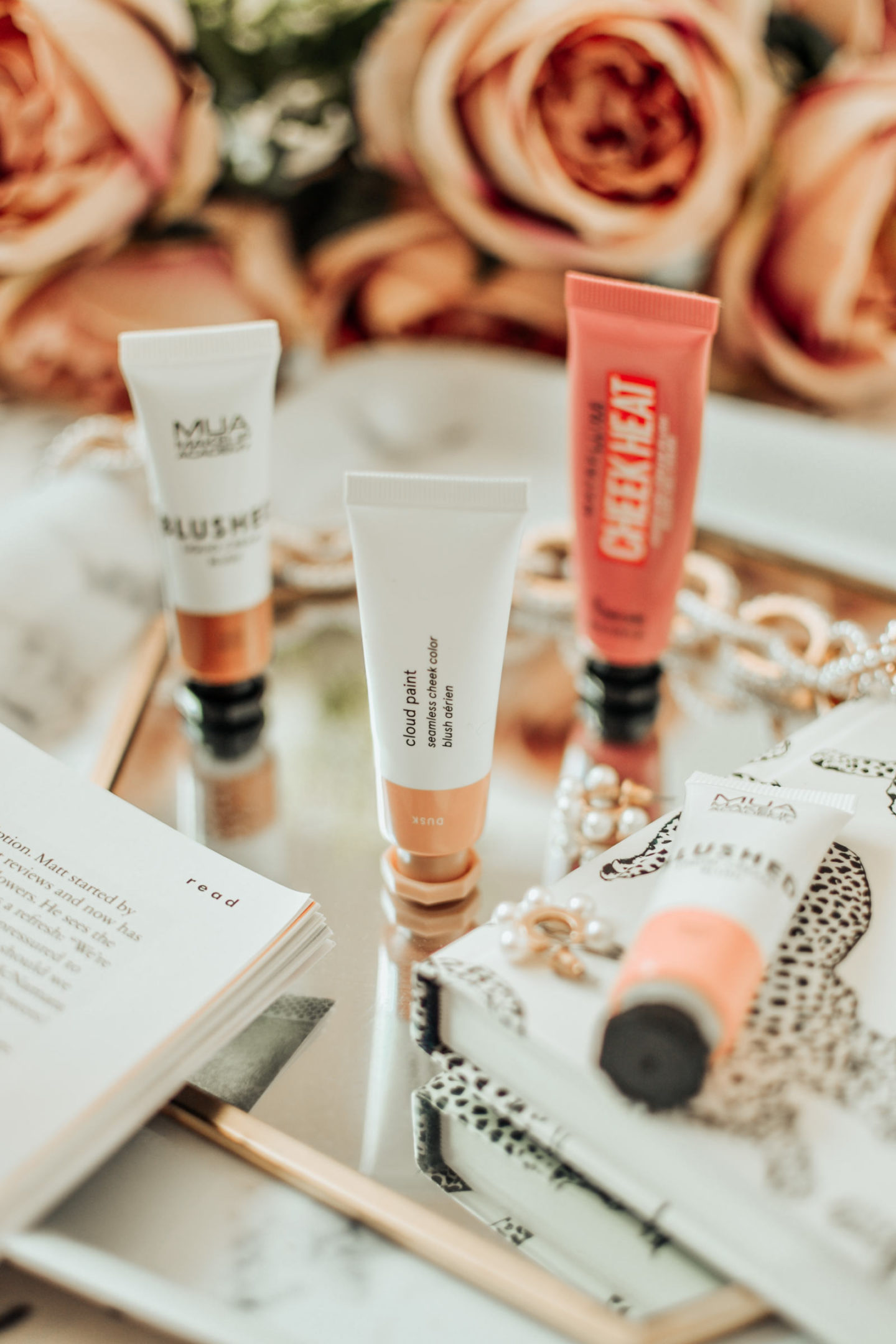 Glossier's Cloud Paint liquid blushers are a cult beauty product in almost every woman's makeup bag. But it wasn't in mine until a couple of weeks ago.
I saw a TikTok (ironically how most of my stories start at the minute), which claimed that a drugstore liquid blush was a dupe for the mid-range product. I was intrigued. So intrigued that I bought them both, and a third brand for good measure. I wanted to know once and for all which creamy blush was the best.
In this blog post I'll be comparing three shades of Glossier Cloud Paint with three drugstore liquid blushers. The first Glossier shade is Dusk, which is the product I bought for £15. I was gifted two small samples with the product in the shades Storm and Puff.
Hailing from the drugstore is Maybelline Cheek Heat in the shade Nude Burn. This is the product said to be a dupe on social media. Finally, I ordered two MUA liquid blushers in shades Taupe Tango and Peach Puff.
Price
Glossier's Cloud Paint carries a price tag of £15. This isn't a price I would ordinarily pay for makeup, and would see it as a treat or a splurge. Glossier are a highly regarded brand and I was happy to pay £15 for the cruelty free, 10ml cream blush.
In the middle is the Maybelline product, setting you back £8.99. This is a good representation of an average drugstore price in line with brands like L'Oreal or Revlon.
Representing budget beauty is MUA and their Blushed Liquid Cream Blusher for £2.50 each. I bought this in two different shades. Due to the price, I'd be far more likely to purchase more shades. You could buy all six shades for the same cost of its Glossier counterpart
Shop this post*
Packaging
Glossier have instantly recognisable, iconic packaging that is clean and sleek. It features a white tube with the shade colour at the base of the tube, as well as on the lid. It's got the signature typography vertically on the tube and looks like a luxe prduct.
MUA have taken a similar approach with the white tube with shade colour. However, their branding stretched horizontally across the tube and is not as minimalistic as the Glossier product. They've opted for a black lid – likely due to costs. You can tell the product is inspired by Glossier, but created on a budget to reflect the price tag.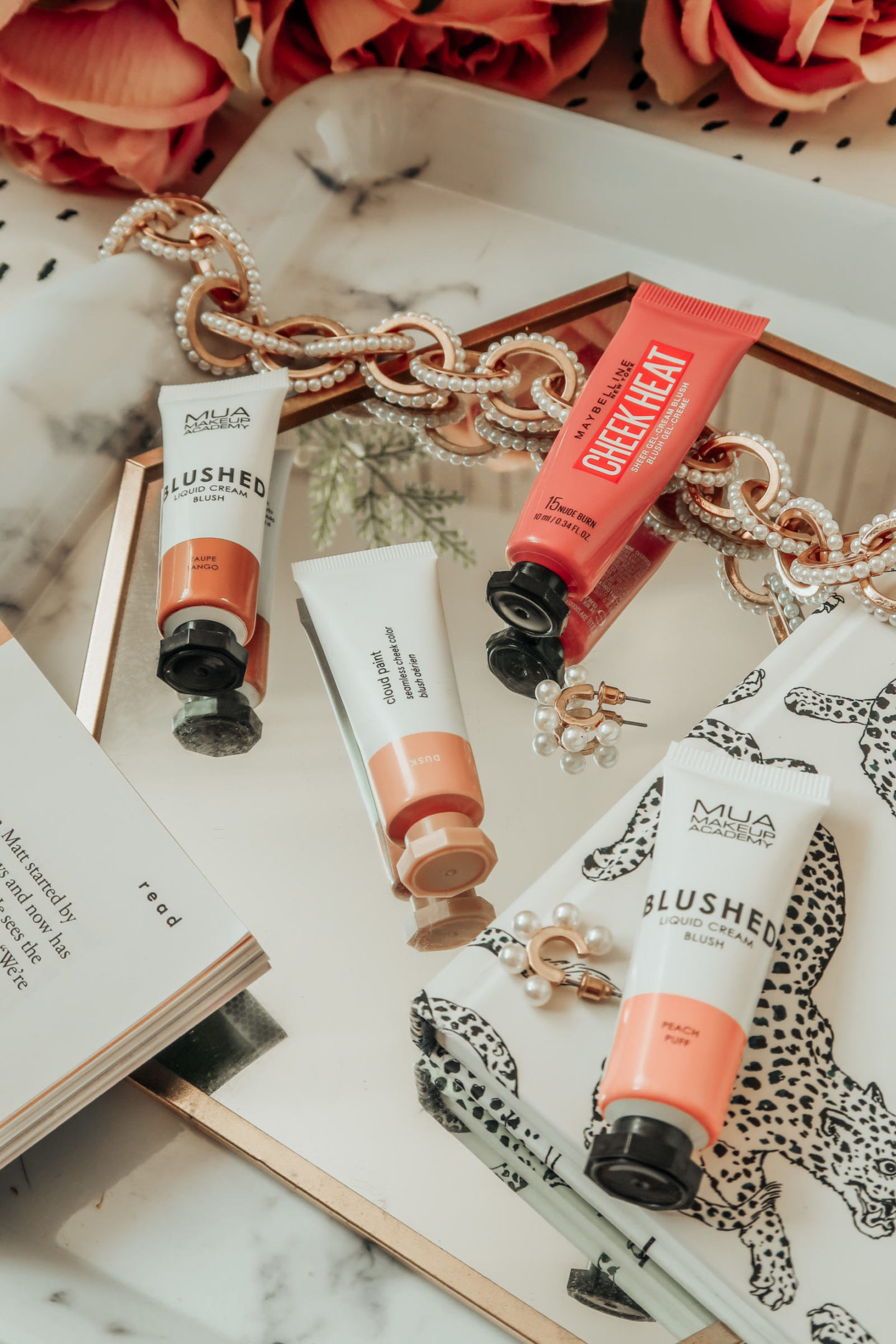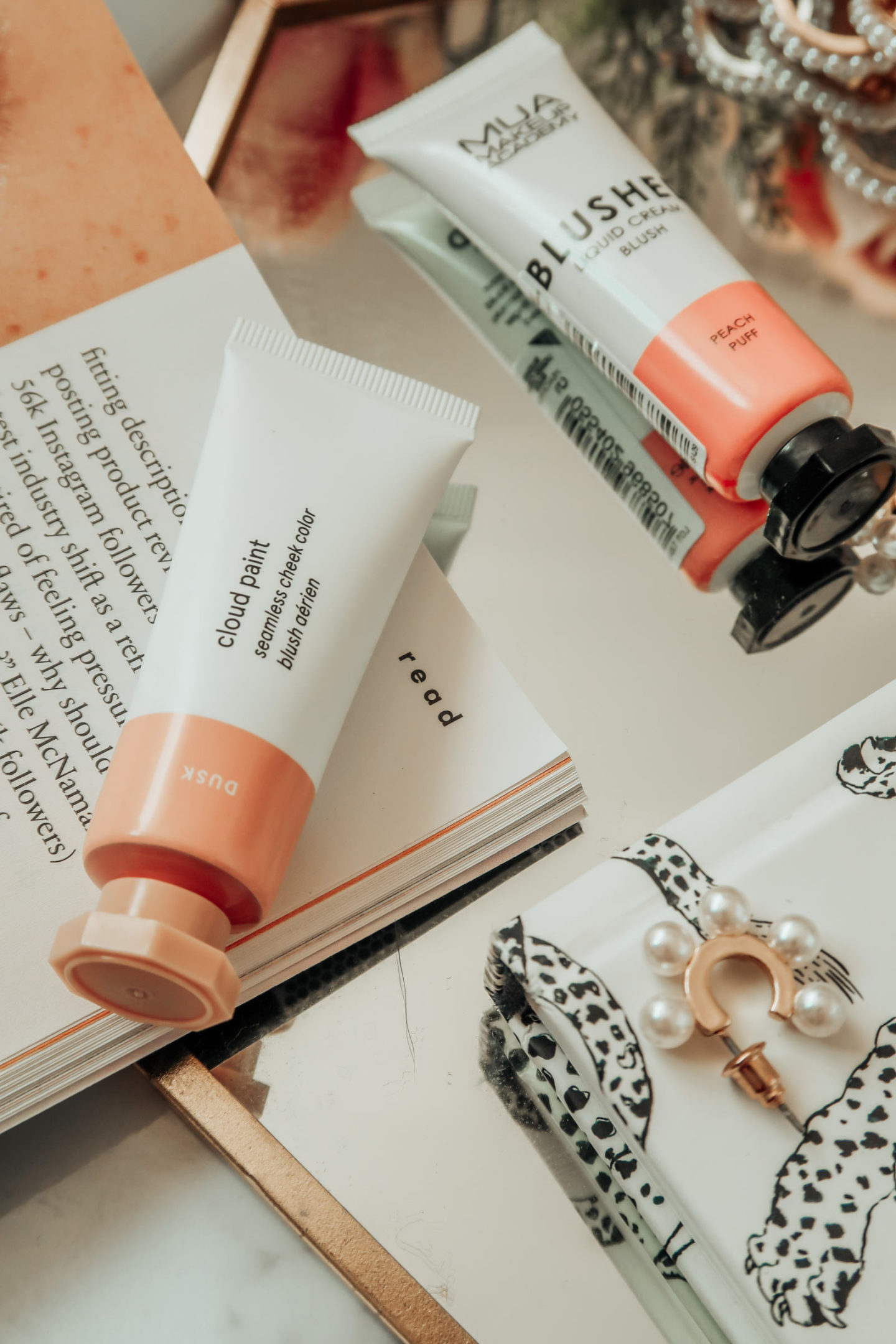 Maybelline have gone for a totally different design with a full colour tube correlating to the shade of the blusher. The Maybelline logo features in the centre and looks like a stand-alone product rather than an obvious replica. They've opted for a similar shaped tube and lid though!
Shades
Glossier pride their shade range as being inspired by NYC sunsets, and currently have six shades from nude to purple. MUA and Maybelline also have six shades in their ranges.
Glossier Dusk – this is described as a brownish nude, but I think it has a peachy tone to it.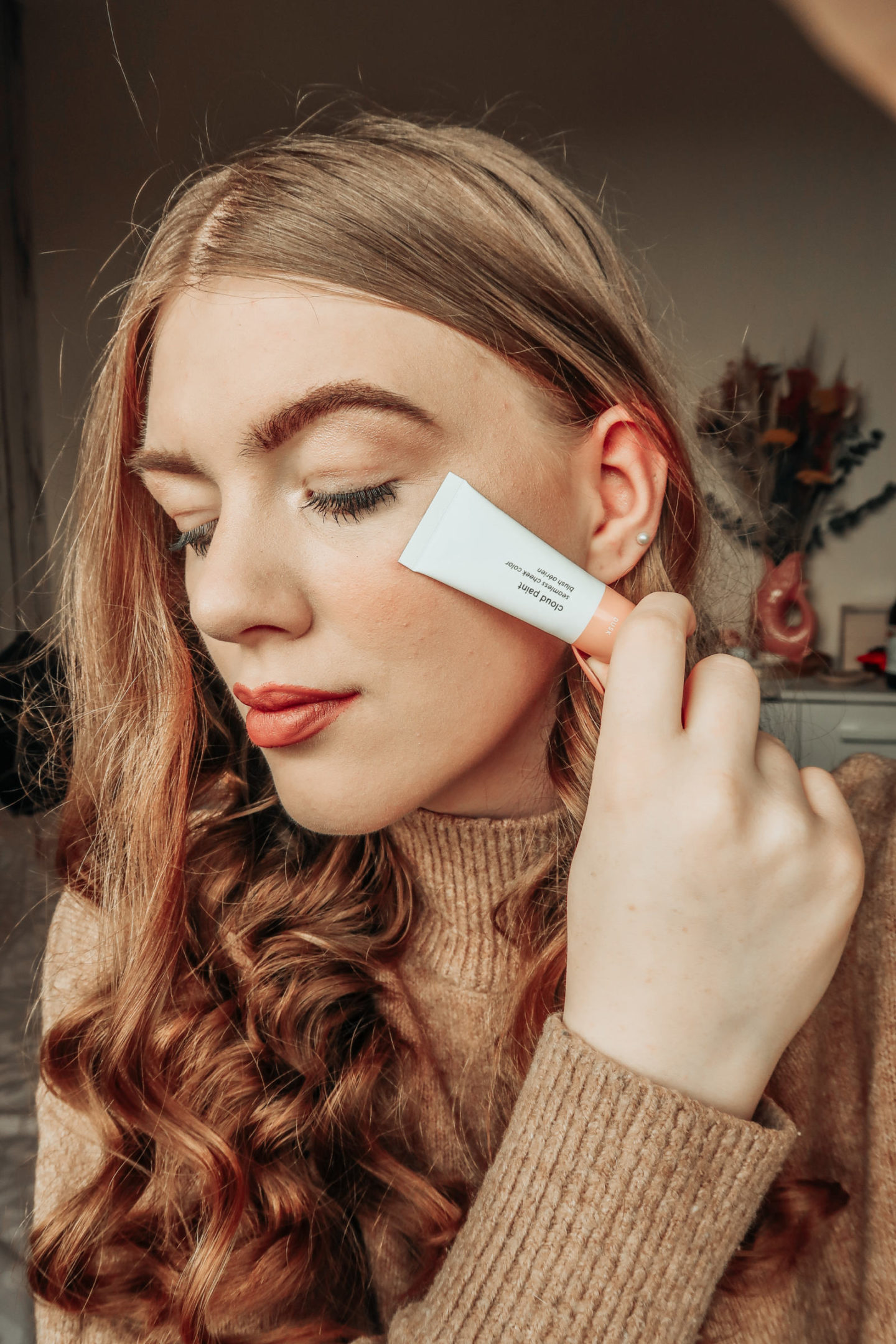 Glossier Storm – a deep rose shade. Storm is the darkest shade in the range and is very berry.
Glossier Puff – this one is described as a light cool pink
Maybelline Nude Burn – nude burn is quite a deep nude with pink undertones, similar to, but lighter than storm.
MUA Peach Puff – this shade is very light peach, perhaps comparable to Glossier's Puff, which is slightly more pink.
MUA Taupe Tango – this shade is most similar to Glossier's Dusk brown nude shade.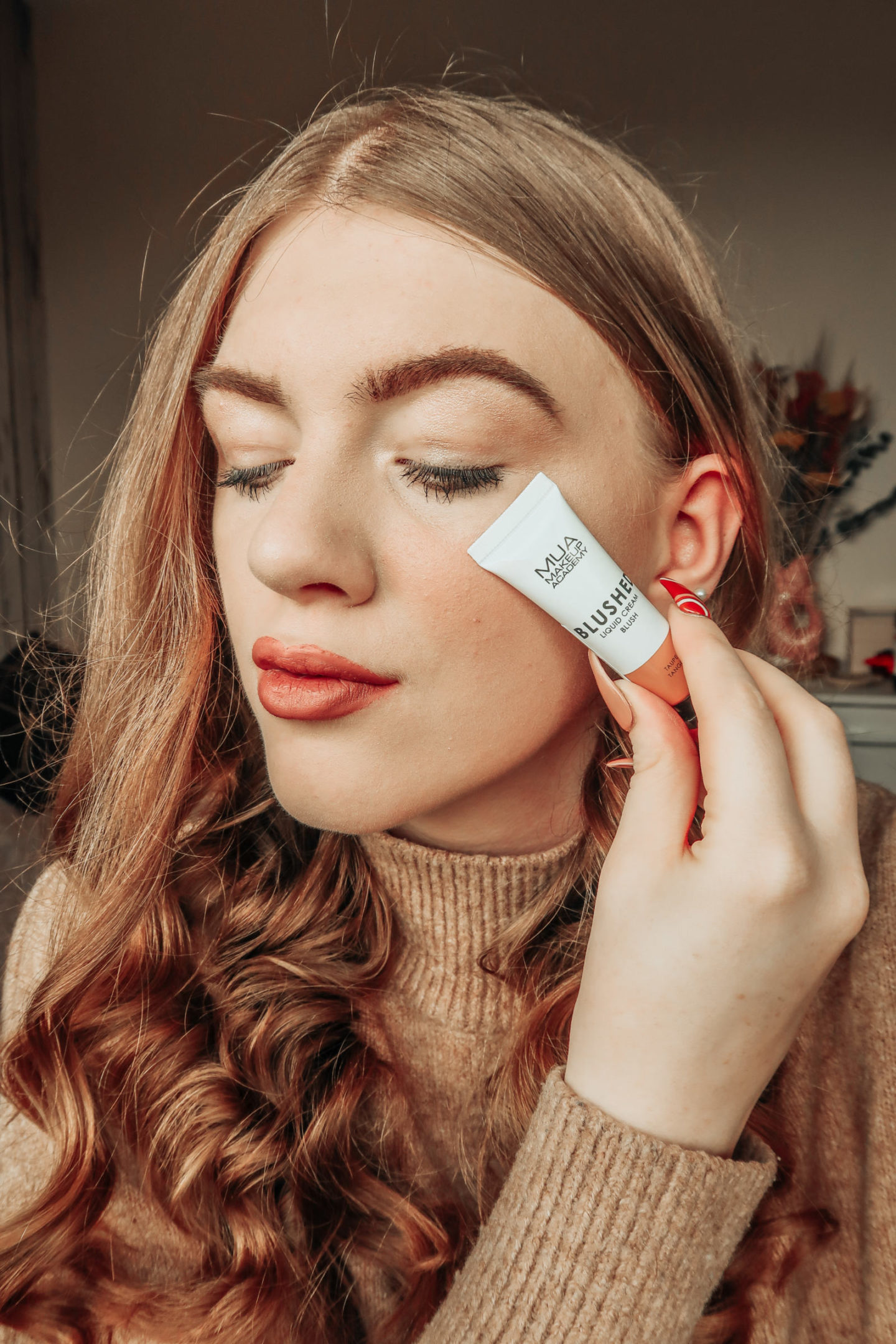 Formula
MUA's blusher best matches the consistency of the Glossier product, with quite a light liquid formula that can be dabbed or swiped onto cheeks. Thought the MUA product is slightly more watery. Maybelline however, have a thicker, more cream like formula which needs a little more work to spread evenly on cheeks. Because of this, it's easier to use a controlled amount of product, as you can often accidentally squeeze too much from the MUA and Glossier products.
Overall thoughts
I absolutely think that there are equal pros and cons to each blusher. Glossier, whilst pricey, is a more luxe product. It has the best packaging, fabulous colour pay-off, easy to work with and gorgeous shade. Maybelline is a beautiful colour, but thicker – certainly not a dupe, but is a lovely product. MUA is great value for money. Though the packaging is cheaper and the product is watery, once you've nailed the application, it's a decent drugstore product.
I'd love to get more shades in all of the ranges. I would say the Glossier product is my personal favourite, but MUA is a great alternative if you're on a budget. I find Maybelline to be a gorgeous blusher, however, it's not a dupe – just a great standalone product.