I was really good during lockdown and didn't buy any new beauty products. As a result, I ran out of my usual foundation, my mascara, my brow gel – everything, basically. I'd spent months happily looking rather bedraggled, working from home in minimal makeup and slouchy clothes. But as the UK began to lift restrictions, I figured I'd better lift my butt and make an effort with the way I look again… Even if it is still just for a trip to the supermarket.
The majority of what I picked up, I loved. Some are things I've wanted a while, others are old faithfuls, and some others are totally new first impressions – both good and bad. I managed to get some incredible deals – you won't believe how much I saved on my foundation! You'll be able to shop most of these products below if anything takes your fancy. Here are my July beauty buys and what I think of them:
Morphe Painted Desert palette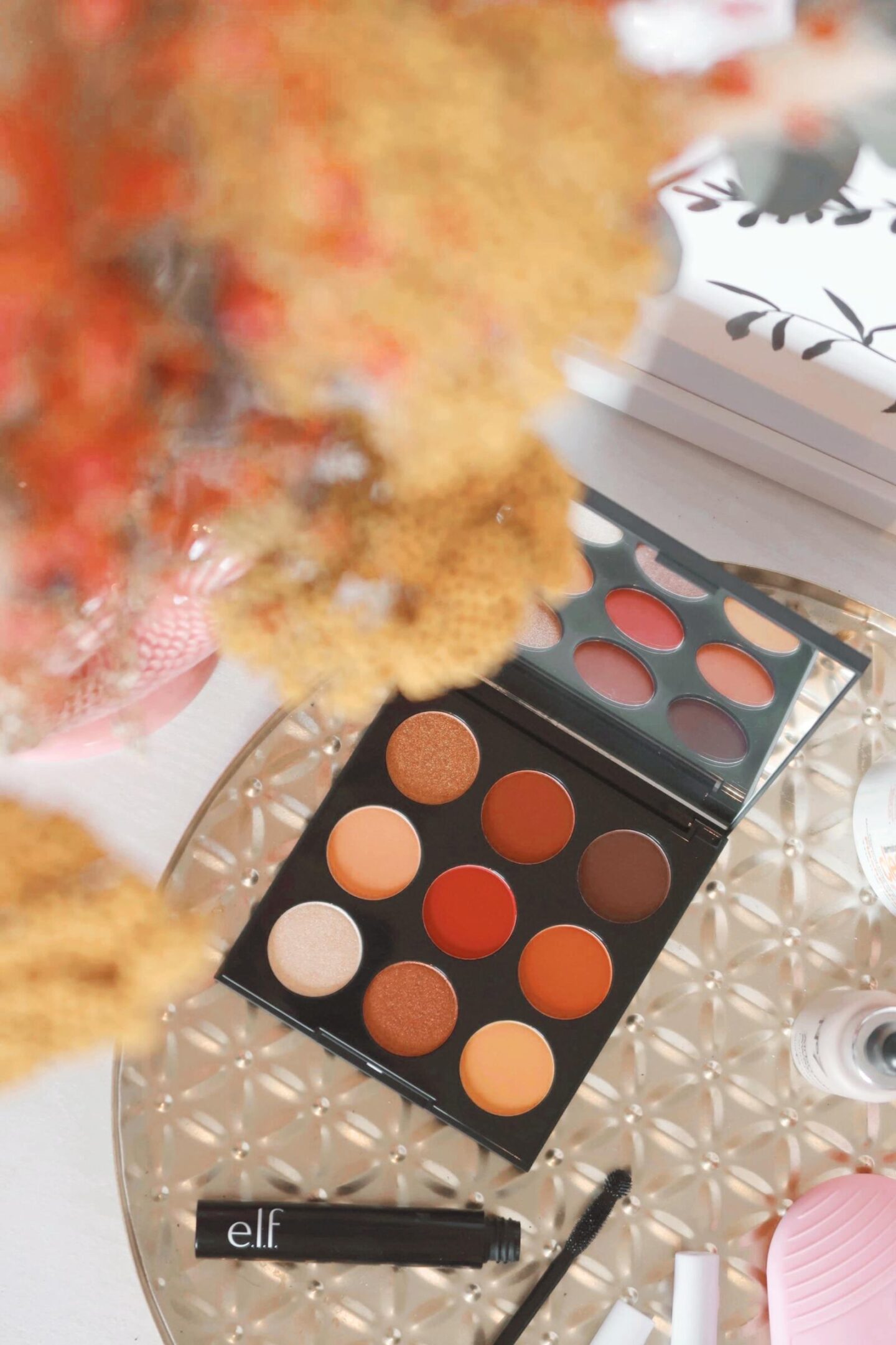 I've longed for a Morphe palette for so long, but the bigger 35 colour palettes just seem a little overwhelming to me. I have mild colourblindness, so in a palette with 35 nude shades, it can be really difficult for me to differentiate. I decided to go with one of the nine shade palette, which has a combination of light nudes, deeper browns, a mustard shade, a burnt orange and a few shimmers.
I went for the Painted Desert palette as I knew I would use every colour in the palette for various every day looks, and my money didn't feel wasted on a palette with really similar shades included. It was £12 at Boots with a 10% discount, so I paid £10.80!
The pigment of the palette is gorgeous, and there's not a lot of fallout from the pressed powders either. They blend really effortlessly and create a gorgeous warm eye look. The palette looks to be great for summer, but even more perfect for autumn with its plum and golden shades.
My favourite everyday combo is a base of 'bucket list', deepened with 'horizon' before adding 'vista' to the crease. Then, for a more glammed up look, go in with 'photo op' gold shimmer on the lid with lashings of mascara.
Dermalogica Clear Start Flashfoliant*
I've been using Dermalogica's latest product – the Clear Start Flashfoliant – each morning for a few weeks now. It's a foaming chemical exfoliator which I press onto my skin during my AM routine and leave on. It's really brightening and leaves my skin with a really healthy glow for the day. It makes a really nice change from some exfoliators on the market, which can leave my face looking angry, irritating my blemishes rather than targeting them.
As mentioned in my previous blog post, it contains salicylic acid, grape extract and tangerine peel extract. The product has a citrus scent which is really refreshing and wakes me, and my skin up.
Boots Glow Brightening Mist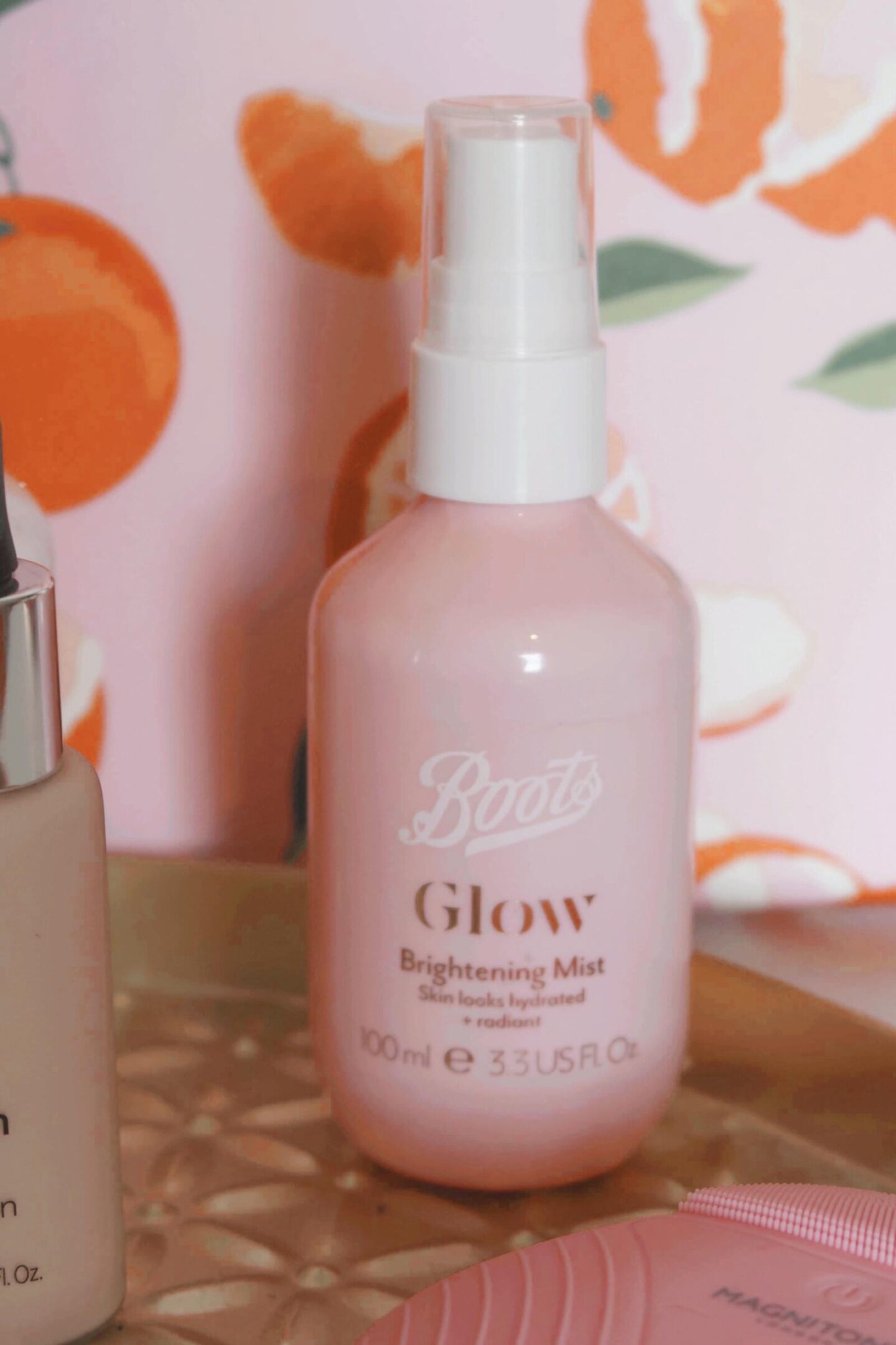 I was really interested to try something from the new Boots Glow range, and this is the product I knew I was most inclined to like. This is just £4 for 10ml, and is also currently on the 3 for 2 on Boots skincare offer. At the time I ordered, it has 20% off, making it £3.20!
This is a hydrating mist designed to be used as boost in the morning, or extra moisture in the evening. It fits seamlessly into a skincare routine and smells gorgeous. Every time I've used it, someone will always ask what I've sprayed! The spray is quite a powerful spritz, so I would aim to spray from quite a distance, but it creates a lovely, even mist. I even like to use it throughout the day in summer to cool me down and hydrate my skin.
One thing I really like is that this product is vegan, cruelty free and the bottle is widely recycled too. I've actually ordered some more products from this range which I'm really excited to try.
No7 Airbrush Away foundation
I got such a great deal on this foundation. For about 12 months, my go-to foundation has been the Boots own CYO life-proof long lasting foundation. It's £7.50 a bottle, and I can usually get it on offer. When my shade was out of stock, and my last bottle was empty, I needed an alternative.
The No7 Airbrush Away foundation was on offer for £6, instead of £16.50, with an extra 20% off. I was just £4.80 a bottle, and when buying two No7 products, you received a free gift. It was too good of a deal to pass up, so I added two bottles of Calico to my basket.
I really like the colour and coverage of this foundation. A little goes a long way, and it leaves a dewy finish which can be left for a fresh look, or mattified with powder. However, I'm not a fan of the pipette-style applicator – the product is just too thick for it to enter the tube and it take a lot of time and precision to do it right. I'd much prefer a pump applicator for this product, but overall, for the price I got it at and the finish, it was a bargain that I'm really happy with.
Natural Collection Brow gel
I will never not repurchase this product – it's hands down the best brow gel I've ever used. For £2.49 a tube, it's an incredible little holy grail product. I use the dark brown shade, and I've gone through around 20 of these in the past five years. The brush is about a centimetre long, which provides precision as it coats the hairs. I usually have my eyebrows laminated, which requires minimal grooming, but I quick coat of this in the morning and they look great all day. During lockdown, I've used this product every day to make my brows feel normal. I can't recommend this product enough.
Lottie Freckle Tint
I have a light smattering of freckles across my cheeks, but the second I add foundation, they're gone. I've tried faux freckles with fake tan and brow pencils, but nothing ever really looked natural. I discovered the Lottie freckle tint in a Latest In Beauty box. It's a very liquid formula and a thin brush with which I dot freckles across my nose and cheeks where my freckles usually are. Then with my index finger I tap across the skin which picks up the product – lightening it – and adds excess product in other areas for a more natural look. Using the Lottie freckle tint gives me a no-makeup makeup look with minimal effort which is great for lazy summer days.
Elf 3-in-1 mascara
I was a little disappointed by this mascara. I love Elf as a brand, but this formula just isn't doing it for me. The silicone brush is said to lengthen and define lashes, as well as add volume. The brush is nice to use and applied an even amount of mascara, but the formula dries quite hard and leaves my lashes feeling clumpy. I found it difficult to remove, and even the following day could feel lumpy residue at the root of my lashes. I paid £3 for the mascara as there was a third off mascaras on Boots. I think I'll go back to my CYO mascara next time!
Magnitone XOXO micro-sonic soft touch silicone cleansing brush*
This is the product I never knew I needed until I used it for the first time. The Mignitone micro-sonic cleansing brush has three corners with various bristles for different jobs. One tackles oily skin, whilst another targets dry and sensitive skin, and the third being a massager.
It has eight different speeds and dislodges makeup and dirt from deeper in the skin than you can with your hands. It's really compact so easy to store in a busy skincare cupboard, and easy to take on holiday to.
I add a blueberry size dollop off the Dermalogica Clear Start breakout clearing foaming wash, set the speed and get massaging. I couldn't believe how easily this took my makeup off with minimal effort, whilst also giving myself a massage. It's a really easy at-home spa-like treatment, and charges with a USB so you'll never run out!
Shop this post