Head Over Heels is the third novel from American author Hannah Orenstein. I picked up her debut book 'Playing With Matches' at JFK airport on the way back from New York in February 2019 and I've been obsessed with her writing ever since.
A few months later, I reviewed her second release – Love at First Like. The senior dating editor knows how to write a light-hearted romance novel, so I was thrilled to receive a copy of her latest book – Head Over Heels.
Protagonist Avery Abrams is a former elite gymnast, stunted by career-ending injury before she had the chance to become an Olympian. After her injury, she moved to LA and spiralled into a depression, splitting up with her footballer fella and headed home to Massachusetts.
Avery lands a job training a young, promising gymnast Hallie alongside fellow coach Ryan, where romance blooms. The story is set in the run up to the 2020 Olympics, which have since been cancelled due to Covid-19 – but this book can be your fix of the sport for this year.
Despite their attraction, nothing can get in the way of Avery and Ryan making Hallie an Olympic athlete. But beneath the surface of this easy-reading romance, Hannah Orenstein tackles a number of relatable issues for young women.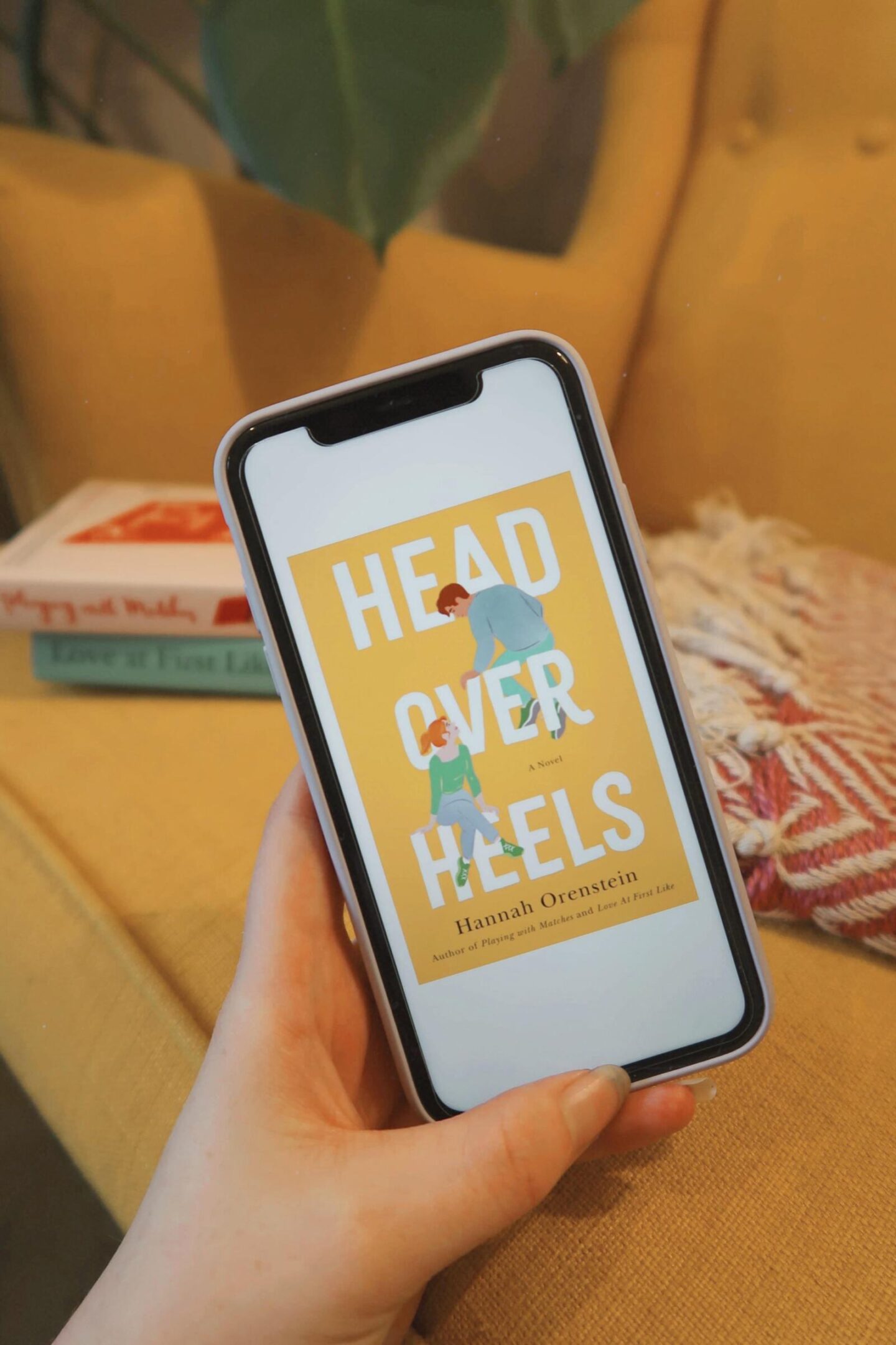 Part of Avery's ill mental health stems from the way she was treated by her emotionally abusive coach, Dimitri – who went on to marry her best friend Jasmine. As a former competitive dancer, parts of this storyline really resonated with me. There is a lot of pressure on young women and girls in competitive sports like dance and gymnastics, which can lead to eating disorders, training through injury and major appearance hang ups. Hannah Orenstein raises these issues and reminds us to take care of our minds as well as our bodies.
A sexual abuse scandal breaks in the gymnastics community, which has similarities to the recent #MeToo movement, highlighting the importance of coming forward. Hannah's books are written in such a way that she can lace some really tough, hard-hitting subjects within a lighthearted romance.
It's written in first person, which I enjoyed, but also think it would have been great to flit between characters and hear from Ryan, Jasmine, Hallie and Dimitri's points of views. The ending is everything I expected it to be, and with that I was content.
Head Over Heels is – like the rest of Hannah's books – a brilliant pick-me-up. It's a quick and light read, without being airy or lacking substance. I can't wait for the next release.