The Boots Glow Range launched in April 2020 as a capsule skincare routine at an affordable price point – but how good is it?
I've tried five of the eight products in the range, all of which cost £4 a pop – and there was a clear overall winning product for me. All of the products in the Boots Glow range are vegan and cruelty free, and some are far more effective than others.
The packaging is Millennial Pink, drawing inspiration for higher end skincare brands, like Glossier. Around half of the packaging is recyclable, which frankly, I don't think is enough – I feel that customers would have been happy to pay the extra for fully sustainable packaging. But I do really appreciate how clear the recyclability is, as it's clearly noted on the packaging and the Boots website. That said, the branding for the range is pretty, with foil lettering that shines in the light.
The common ingredient in the products is niacinamide – responsible for the glow aspect. The active ingredient is commonly used in acne treatments thanks to its anti-inflammatory properties. It also can help with uneven skin tone, fine lines and environmental damage.
Here are the five products I tried from the Boots Glow Range, and what I thought:
Boots Glow Brightening Mist 100ml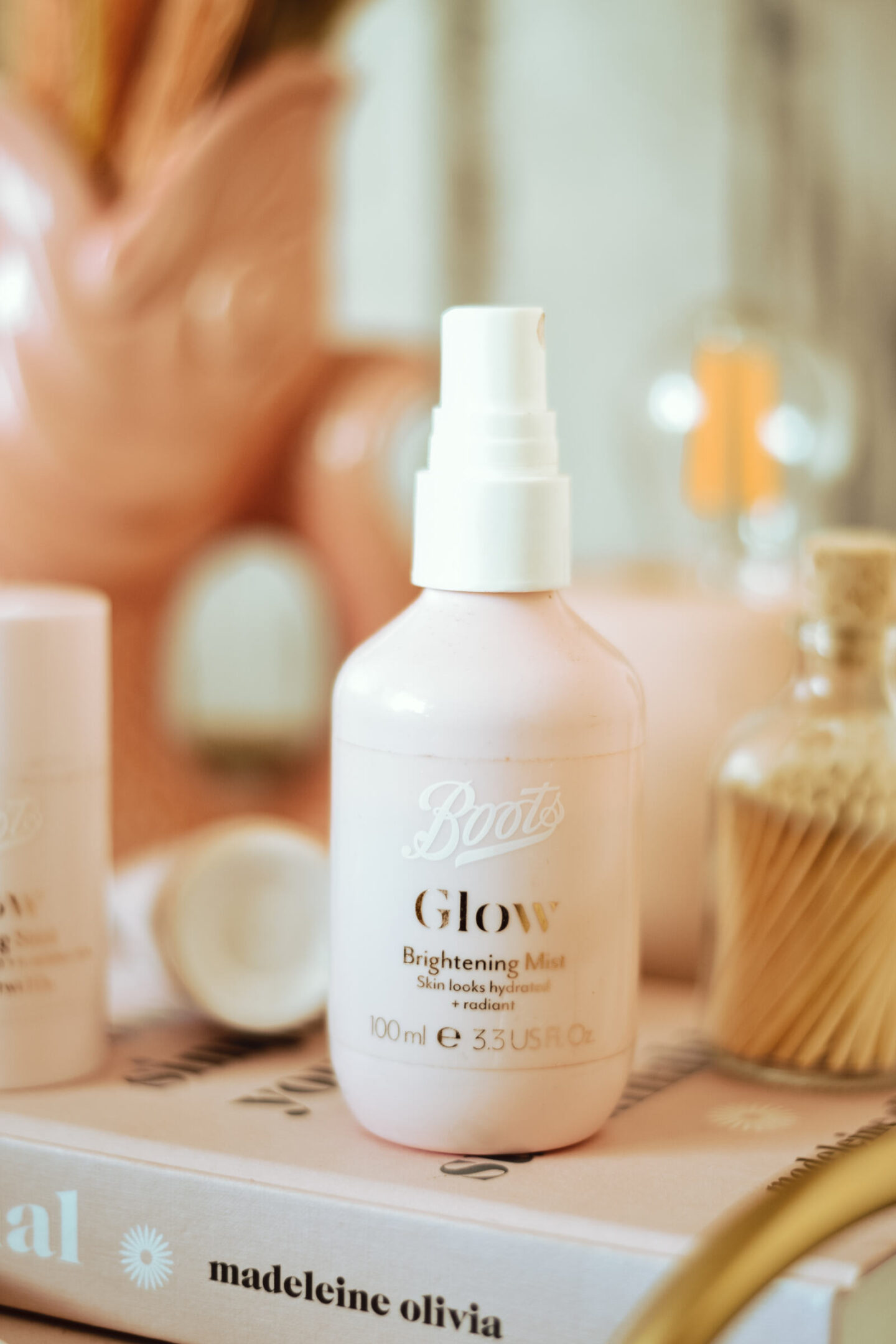 This was the first product I picked up in the Boots Glow range, and the reason I went on to pick up more products. The 100ml mist can be used throughout the day to re-hydrate the skin. It's a microfine mist, and a couple of sprays over the face and neck from arms length is so refreshing.
I've found that using it in the morning after my skincare routine gives my tired skin a boost, and offers that 'glowing from within' kind of look. It can be used without makeup to help look and feel fresher, or on top of makeup to stay hydrated with a dewy glow. It's the perfect size for carrying around in a handbag, and if you're working in an office, it's really worth keeping it on the desk to use throughout the day – especially if the heating or air con are on constantly.
Boots Glow Cleansing Stick 30g