The only way I can describe The Thursday Murder Club is Ricky Gervais' Derek meets How To Get Away With Murder.
In the debut novel my TV presenter Richard Osman, four pensioners in a peaceful retirement village remind us all that the elderly have been around a lot longer than us – they're intelligent, crafty, and not afraid to get a job done.
The number one bestseller by the Pointless host is the first of a series, with The Thursday Murder Club 2 already in the pipeline (and already in my Amazon basket).
Elderly people often find themselves joining little social groups to keep themselves busy and their brains ticking over. For example, my granddad likes to volunteer at the local youth club to pack fruit and veg boxes. Other groups include book clubs, knit and natter, and even learning a new language – but none quite like The Thursday Murder Club.
Set at Cooper's Chase, the story in brief sees four OAP's make friends over coffee, cake and cold case files. At first, Ron, an ex-trade union boss, Ibraham, a retired psychiatrist, Elizabeth, whom we assume to be an ex-spy/intelligence, but is ever allusive, and Joyce, a former nurse, paw over unsolved murder files and come to their own conclusions as to what happened. You know, just in case the police missed anything.
But when there's a murder right under their noses, they work together with the police – sort of – to find out whodunit. One murder leads to another, and before you know it, there are five people dead by the end of the novel. Only two murders mind you…
The blurb reads:
In a peaceful retirement village, four unlikely friends meet up once a week to investigate unsolved murders.
But when a brutal killing takes place on their very doorstep, the Thursday Murder Club find themselves in the middle of their first live case.
Elizabeth, Joyce, Ibrahim and Ron might be pushing eighty but they still have a few tricks up their sleeves.
Can our unorthodox but brilliant gang catch the killer before it's too late?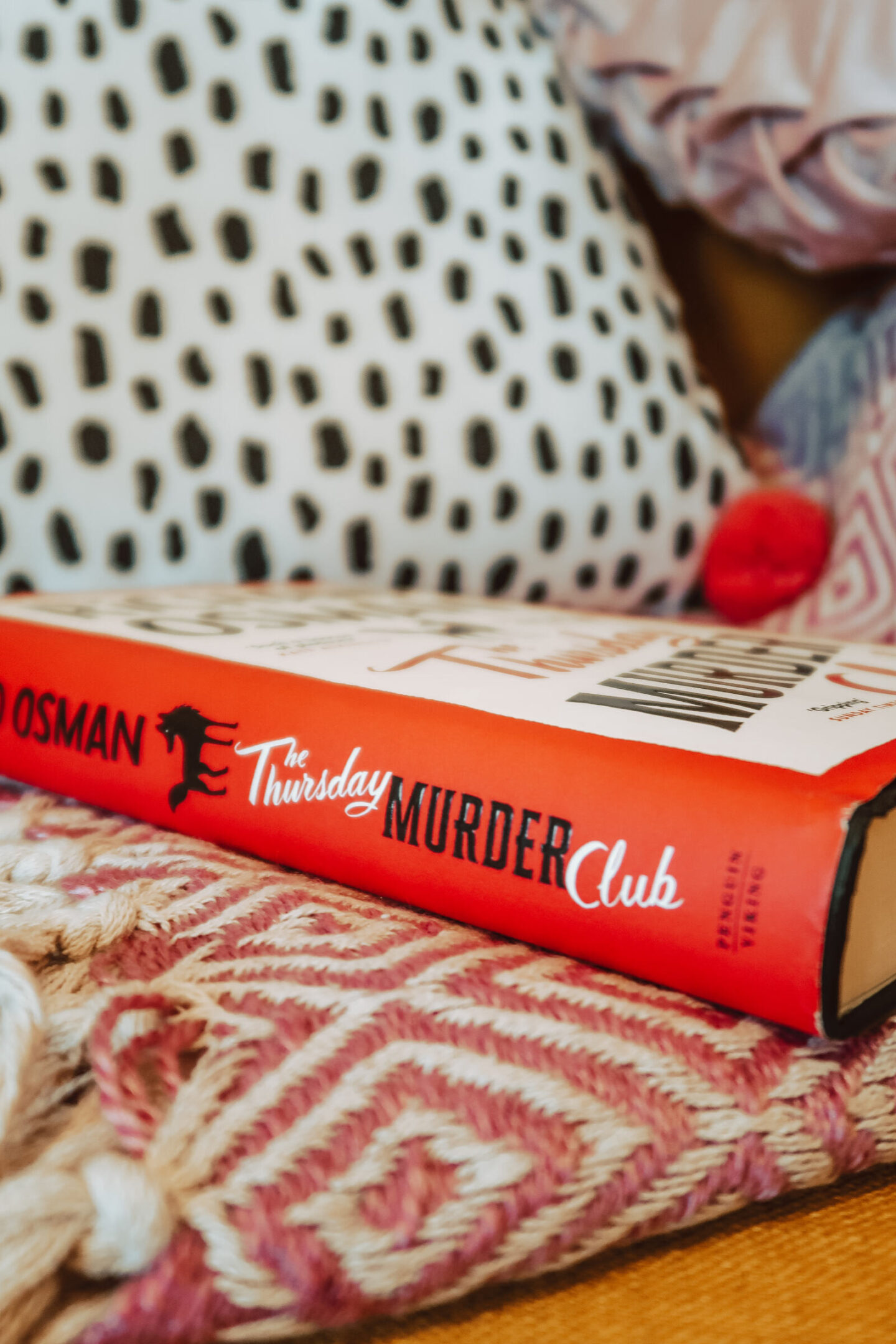 Richard's writing is incredibly British, as are his characters, completely brought to life on the pages. Most chapters are from a third person perspective, but the odd one is in first person, from Joyce's perspective in the form of a diary entry. Everyone has their own theory and suspicions on who murdered Tony Curran – the list of suspects whittled down to Ron's son, Jason, as well as two old friends who used to run in the same drug gang, and of course, Ian Ventham, who fired him that day.
But Ian Ventham winds up dead himself – injected with drugs at close contact. Shame. The arrogant so-and-so. And the plot thickens.
None of the suspects of Tony's murder were around for Ian's – so were there two murderers? What was the motive? The final pages reveal all, and it's a conclusion you definitely didn't see coming. It also explores love, life, loss, tackling topics like elderly loneliness and suicide, which is terribly sad, but reminds us to pay an interest in the older generation, their stories and feelings. It brings the human interest element back to the heart of the story.
Comedic, full of excitement and adventure – despite being a very English murder mystery, it's incredibly heartfelt as you grow attached to the characters as if they were your own mischievous grandparents. At almost 400 pages long, I thought it would take me longer than usual to get through The Thursday Murder Club, but I managed to read cover to cover in two evenings – it was too good to put down. I felt like one of the OAP gang – pass me a cuppa and my reporter pad – fifth member of The Thursday Murder Club Betty, the former journalist is here. I'm very much looking forward to seeing what the Cooper's Chase resident's get up to in the sequel.