Lockdown left you feeling frazzled? I feel you.
Over the past 18 months I've been trying out a variety of holistic wellness treatments, from massage to acupuncture, just to help give me a little boost, some relaxation and pain relief. When my brow technician told me about reiki, I was very intrigued – and being the curious person I am, I decided to book myself in at The Reiki Room for some treatments. The only way to learn is to live, after all.
I opted for the Frazzled Mamma package – which of course, isn't just for mums. The £49 package lasts just under two hours and includes:
A foot spa with handmade vegan bath bomb
Foot exfoliation with handmade scrub
Foot massage
Indian head massage
Reflexology
Reiki
4 card reading (optional)
A hot beverage
Gift bag to take away
Set in rural Mow Cop, Staffordshire, The Reiki Room is run by the fabulous Julie, who has been practicing reiki since 1995. She said 'working with energy healing and reiki became a way of life for me', and is a practicing reiki master, yoga teacher and reflexologist. The mum-of-two has read tarot from a young age, and describes herself as a 'natural healer and empath'.
Stepping into The Reiki Room there was an instant wave of calm, from the low lighting emerging from a gorgeous vintage lamp, to the waft of oils and ailments promoting a relaxed atmosphere.
Julie talked me through the treatments, starting with a hot foot spa complete with a citrus handmade bath bomb, exfoliation with a handmade scrub, and a foot massage. All of the products used at The Reiki Room are either made in-house, or are thoughtfully selected for being vegan, cruelty free and natural ingredients. I have never had a pedicure before as I've always been incredibly self-conscious of my feet, but I was instantly at ease with Julie, and chattering away I forgot I hated my toes so much, and was able to just enjoy the experience.
Whilst my feet soaked in the foot spa, Julie pulled me four Angel cards and gave me a short reading.
My cards read:
"The timing is right for this happy new venture. a happy outcome follows your positive expectations."
"Your desired outcome will occur in the very near future. Have patience and faith, and don't try and force it to happen."
"It is safe for you to be powerful, you know how to be powerful in a loving way, that benefits yourself as well as others."
"Your children in heaven and on earth are happy and well cared for by God and the angels."
Then we moved on to the Indian head massage, which I was really excited about as I'm constantly asking Jake to massage my scalp. An Indian head massage is said to increase joint mobility and flexibility in the neck and shoulders, as well as ease muscle tension and improve blood circulation and lymphatic flow. Julie selected a gorgeous orange scented aromatherapy oil for the massage, which focused on the scalp, neck and parts of the face. Some of the benefits of this treatment include promoting healthy hair growth, relieving fatigue and symptoms of anxiety and depression, and can help aid migraines, which I've suffered with for around 15 years.
After the head massage, I hopped over to the treatment bed where we started the reflexology treatment. "It's amazing what you can feel in someone's feet", said Julie as she revealed I have healthy lungs, but some issues with my digestive system. The therapy involves massaging the feet and applying pressure in different areas to encourage natural healing, and to relieve stress and tension, based on the idea that certain areas of your feet are linked to other areas of the body. I was amazed at how much tension I was holding in my feet, and it was easy to feel where issues were, as there were definite knots in the muscles – with Julie picking up on a problem with my left knee, my back and shoulders, and my stress-induced teeth grinding.
This treatment was probably my favourite out of them all, and flowed really nicely into the actual reiki session, which is 'the art of using the energy of the universe' to help a person feel rebalanced. It's based on five main principles, which focus on letting go of anger and worry, practicing gratitude, mindfulness and gentleness. As someone who struggles with intrusive thoughts during anxiety spikes, this was something I was really interested in.
Julie said: "Reiki can help with achieving harmony as it works with physical and emotional issues as well as working on a spiritual level. According to Eastern medicine when these are in harmony it can keep us in good health."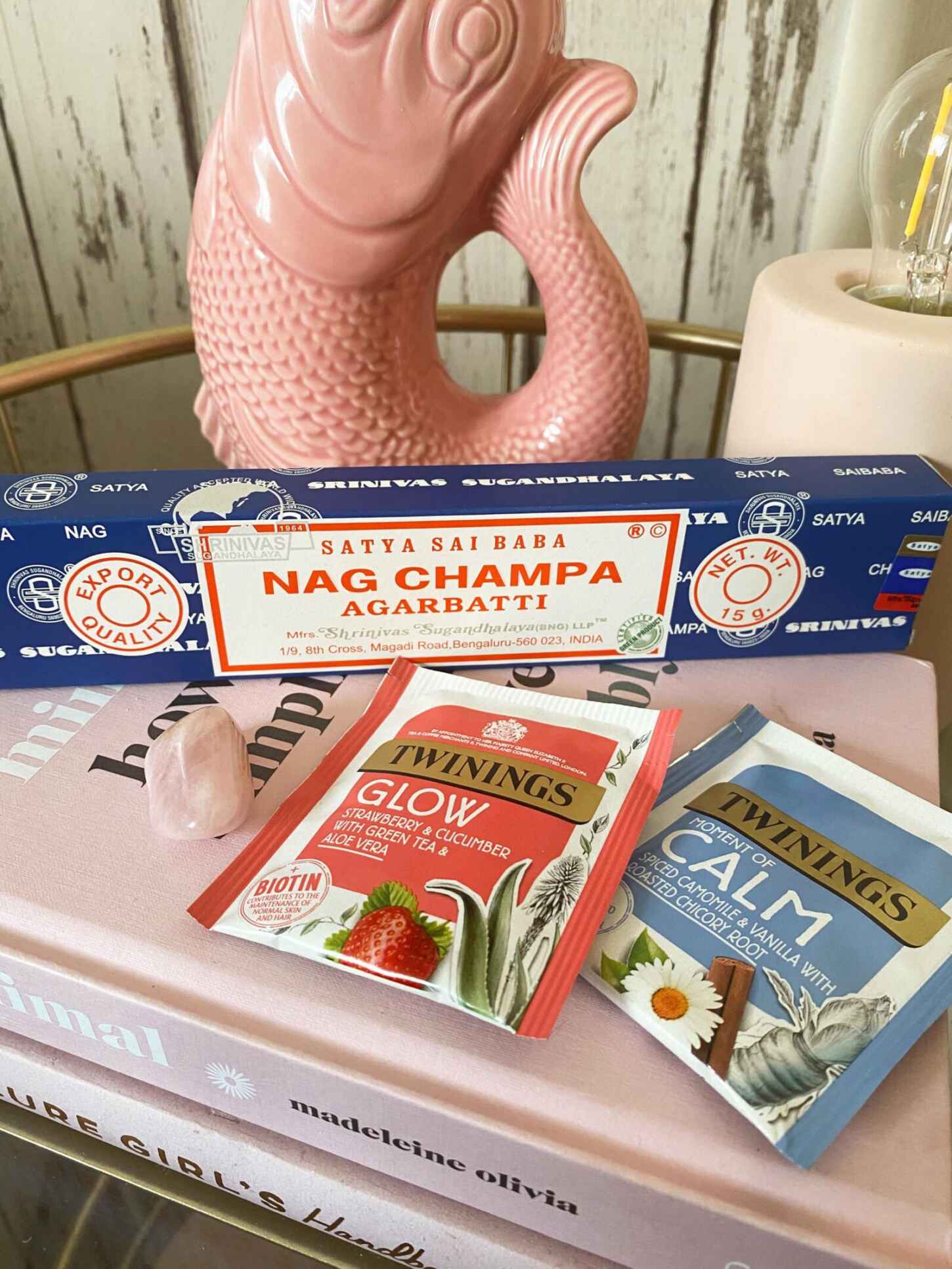 Firstly Julie used a pendulum to examine my seven chakras from root to crown. Chakras are something I'd 'worked with' before, so to speak, during yoga practices – but not to such a detailed and in-tune level. Apparently I'm very open to giving and receiving love, an empath, that I'm open-minded and quite grounded – which I do like to think are positive attributes I possess. She then went on to undertake the reiki practice, which promotes healing, wellbeing and relaxation to strengthen the immune system.
During the half hour of reiki, I was lay fully clothed beneath some blankets with some crystals on my chest and stomach. Julie gently placed her hands on various parts of my body working from the head, to the shoulders, stomach, hips, legs and down to my feet. During the practice I was able to completely clear my mind, whereas I'd usually be sat wondering what I'll be doing at work the next day, what my next blog post will be about and if I'd drank enough water that day (to which the answer is usually 'no').
Julie said: "Some clients experience warm and tingling sensations, some liken it to being wrapped in a huge hug but there is no right or wrong way to experience this wonderful energy healing."
For me, I definitely felt some tingling, particularly in my arms. If anyone has ever finished a yoga class with Savasana, the reiki felt a little bit like that, and saw me drift in and out of a light sleep. When the session was complete, Julie did some sage smudging before I got up. I felt really rejuvenated and energised, as well as completely relaxed and peaceful. And before I left, Julie gave me a little gift bag containing some incense sticks, herbal teas and a little rose quarts crystal – which I thought was totally adorable. It was around two hours of total tranquillity, away from social media and work, where my brain could switch off for a few rare moments – a total luxury in itself. When living a busy lifestyle or working a stressful job, this is the perfect way to press the reset button and slow down, taking the time to practice mindfulness and self-care. I definitely left The Reiki Room feeling lighter and with a more positive attitude.