Men are like buses, you wait for one, and three turn up all at once. That was the case for Penny Bridges – the red-headed protagonist who finds herself in a romantic dilemma in Laura Jane William's The Love Square.
Having read her debut novel Our Stop, and her non-fiction Ice Cream for Breakfast, I was pretty excited to get my hands on The Love Square as Laura continues to solidify her place on my list of favourite writers.
Laura – born in 1986 – was born in Derbyshire, which is the backdrop for half of this easy-reading contemporary love story. She released The Love Square in summer 2020, and is adapting Our Stop for screen, and has recently finished writing yet another fiction novel.
The Love Square was the epitome of a comfort read, much like Our Stop, which explores a modern love story with a number of obstacles*.
*Read: Boys.
The blurb says: Penny Bridge has always been unlucky in love. But a change in circumstances sees her stepping into a new life in a new town, where the last thing she expects is to meet a remarkable man. Followed by another. And then another… And all of them want to date her.
"Penny has to choose between three. But will any of them be The One?"
First came Francesco, a handsome Italian chef with whom it was love at first sight – but she caught him kissing someone else. Thomas was more the 'playboy' type, a tour manager for none other than Lizzo – but was non-monogomous. And Priyesh, the pub's wine merchant, 20 years her senior. I found each of their characters a little toxic at times, but also, nothing that wouldn't be realistic.
Laura Jane Williams writes with warmth that could wrap you in a blanket, making it easy to escape into her books and into the lives of the complicated characters. Penny Bridge owns a small London cafe – Bridges – which she bought using medical compensation money after being diagnosed with breast cancer at 25. When her Uncle David – more like a father to her – has a heart attack, she has to take over his country pub in Derbyshire, leaving behind the lover she met three weeks earlier.
Unlucky-in-love Penny was dumped by her previous partner upon the diagnosis of her cancer, and the character has been stumbling through life looking for love ever since, convinced she'll be perpetually single. She's a character with a lot of emotional layers, which are peeled back page by page to reveal the full picture of Penny Bridge.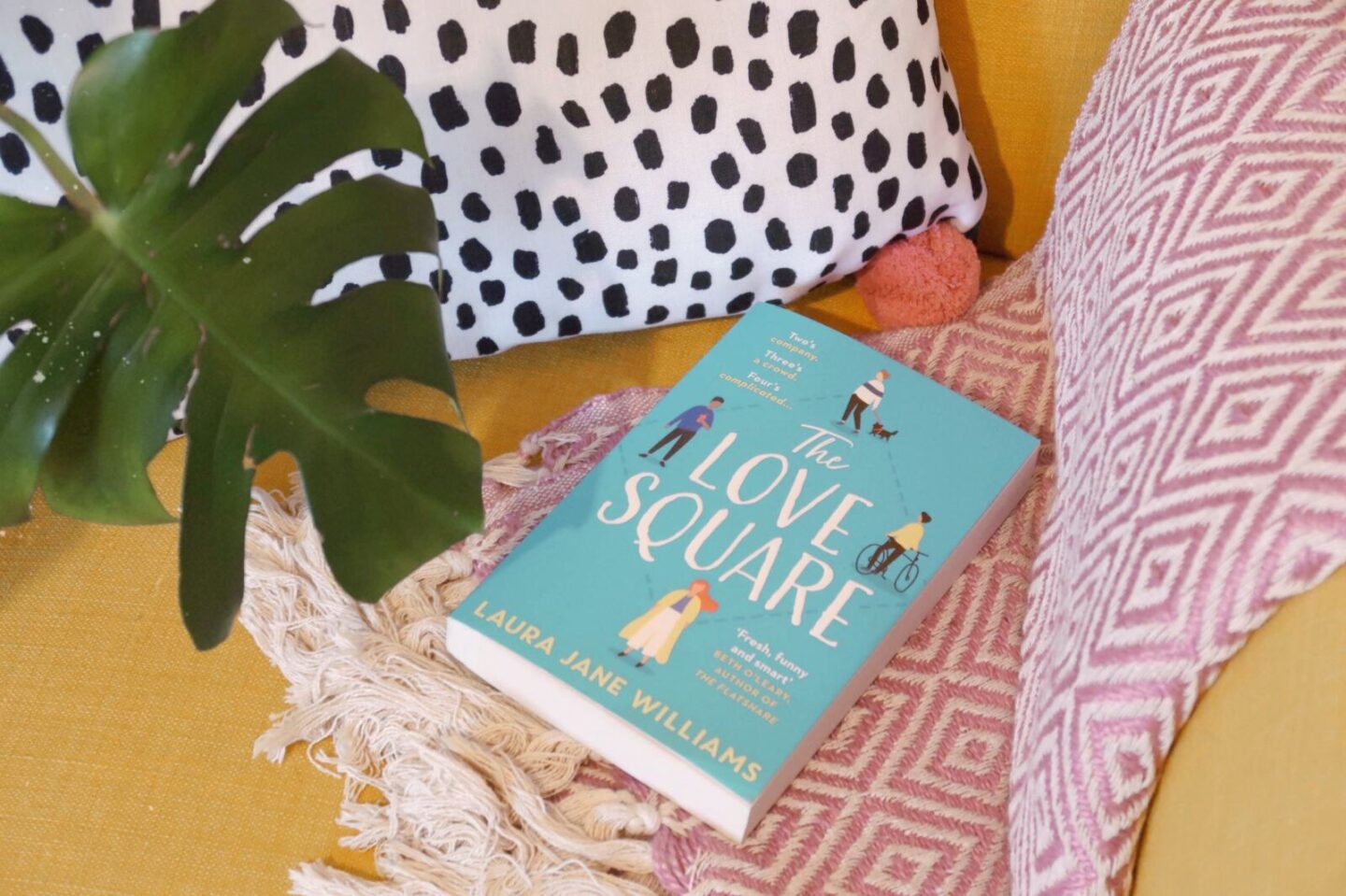 Within the complicated rom-com, which is more emotional than it is funny, Laura Jane Williams has seamlessly incorporated diverse and inclusive characters, in terms of race, sexuality and identity, including non-binary, non-monogomous, gay, lesbian, Black, White and European. Some reviews complained that this felt like box-ticking and Laura trying to be too 'woke', but frankly, it's a more honest representation of the world we do actually live in. It was great to be introduced to those characters with the respect they deserved. For a romance novel to show that love comes in all shapes, sizes, genders, ages and colours – even if not directly linked to the main character – was brilliant.
The story is packed with drama, the odd giggle and passion. Penny is a determined character, but there's little point in determination if you don't know the end goal. As a result, Penny finds herself in counselling, muddling through her thoughts and feelings. I've noticed more and more recent novels – such as Normal People – make references to counselling, helping stop the stigma around attending therapy.
The final thing I loved about this book, was that it's not simply a chick-lit – story lines ran much deeper. The Love Square also explored the after-effects of cancer, including infertility and fatigue, and went on to handle the subject of IVF and surrogacy with delicacy and honesty.
The Love Square is the ultimate comfort read which reminds you to choose your own happiness. To search your soul for your wants and needs, and work for them. Whilst an easy-to-read chick-lit on the surface, they layers of the story line were emotive and powerful, and really tugged at the heartstrings towards the end. The epilogue was also a lovely happily-ever-after for all those involved, and I closed the final page feeling satisfied that everyone received the love they deserved.