In 2020, I was only able to get my nails done four times between lockdowns and restrictions. But this year, I was fortunate to get seven visits in, after the third national lockdown, of course.
I'd had my festive December set on for 17 weeks before I was able to get into the salon again, but was able to get an appointment every five or so weeks from then on, keeping my nails in tip-top condition.
Each of these sets were completed by Leanne Haycock – an educator and designer for The Nail Tech Org – who has never once complained about my vague briefs or desire for the most bizarre combinations. Her talent knows no limits when it comes to prepping and painting – so here are seven designs you're more than welcome to steal for your next appointment.
P.S. If you like the shape of my nails and never know what to ask for – all of these are almond, which I find to be the most flattering and practical.
Swirls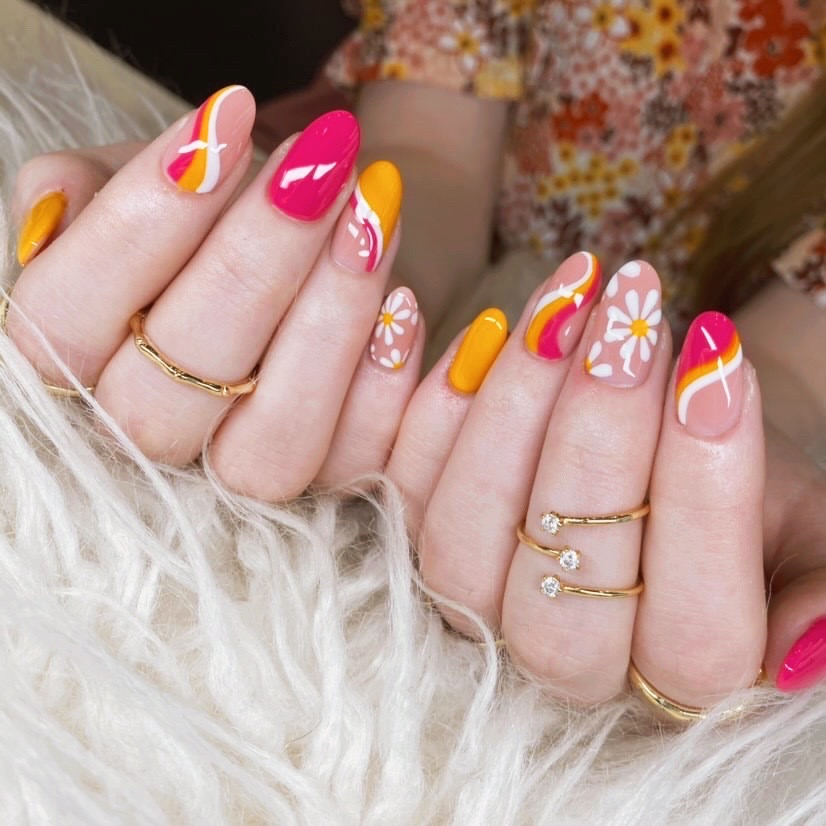 This was my first set in 17 weeks after the dreaded lockdown three, and boy was I glad to see the back of my festive set of nails come April. These pink and mustard swirls give me serious 70s vibes, using negative space with added daisies to offer a fun and free design for spring.
Sage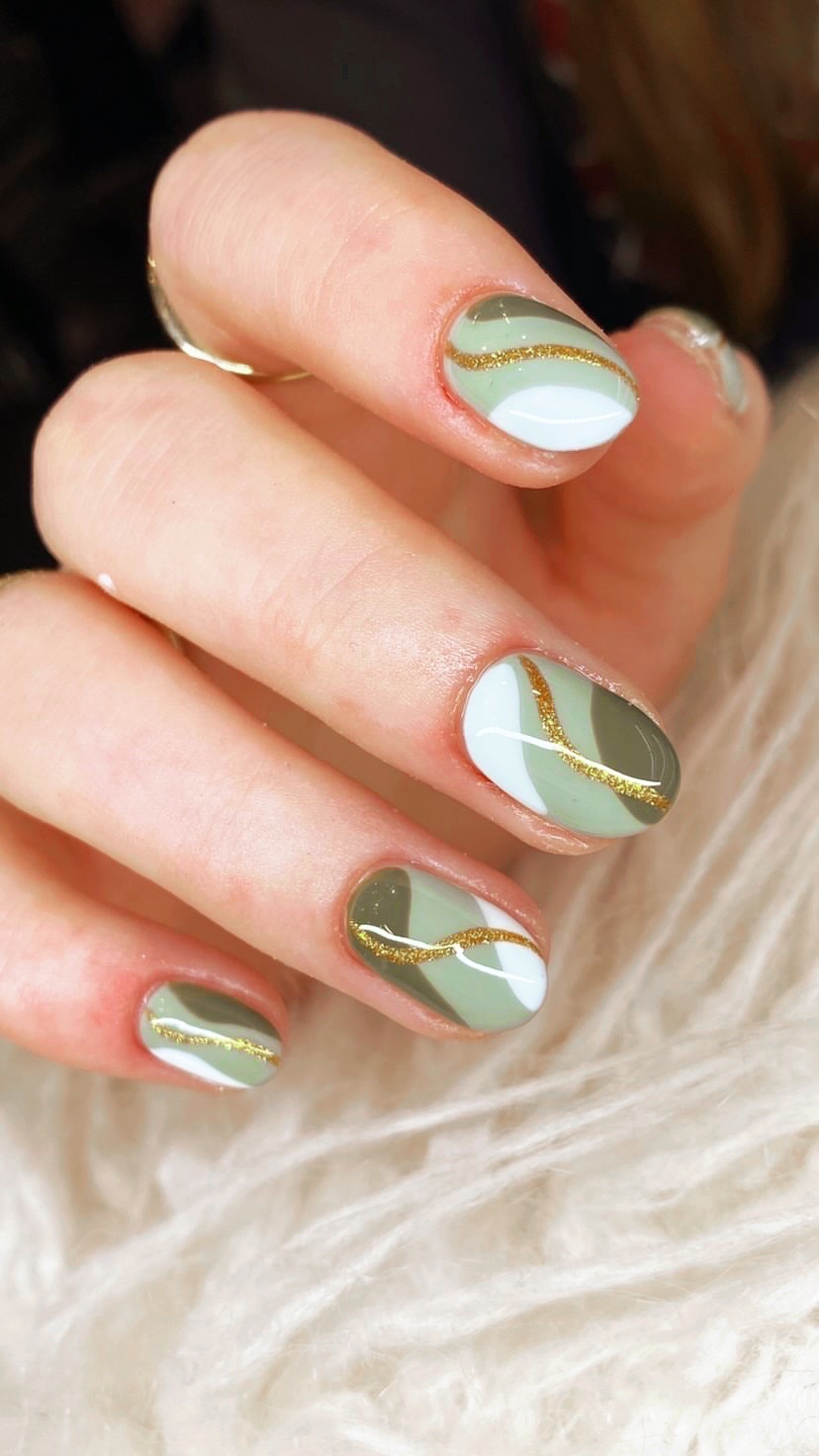 I've said it before and I'll say it again, sage is such an underrated nail colour. For this set, I paired is with an olive and white with a glittery gold for a super organic and ununiformed look.
Western
This was actually my first time having Frenchies – and we opted for a detailed set with leopard print on some of the tips, which were varying shades of yellow. Leanne gave them a sassy edge with a handpainted black snake, which would have paired equally as well with some snake print nails.
Cuffs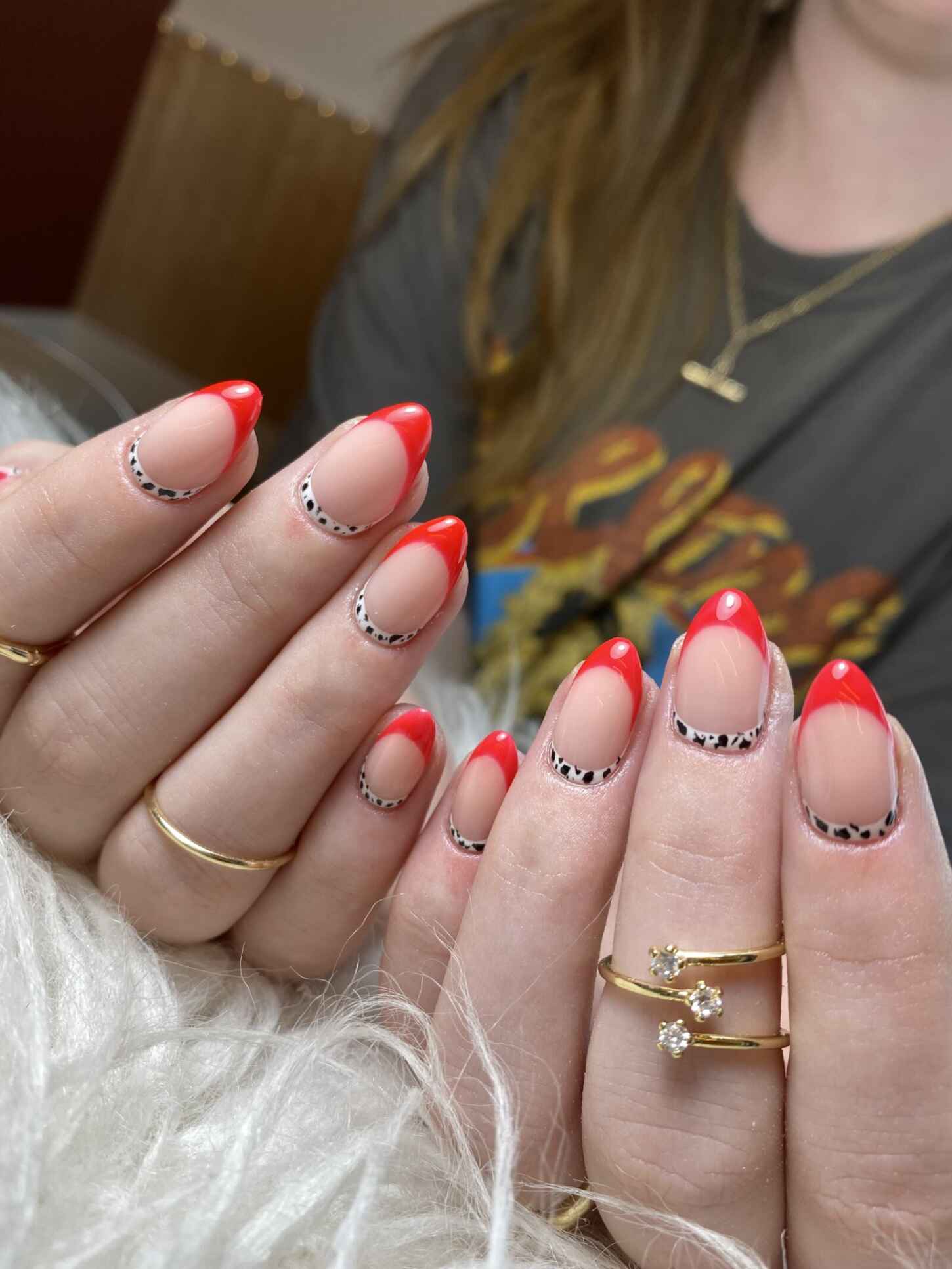 Having become obsessed with French tips, I went for a classic red French with a white spotted cuticle cuff – a trend I absolutely adored in 2021. This set was designed to match my Fenella Smith bag, and incidentally coincided with me going to see Cruella at the cinema. Very 101 Dalmatians.
Tortoise shell
I'm a sucker for a tortie design, and have featured the pattern in a good four or five sets since I started getting regular manis. This set sees the pattern paired with pink and glitter, almost reminiscent of the pink and mustard swirl set – yet a totally different vibe.
Pastels
This set was inspired by my Ghospell dress, opting for shades that matched the floral pattern. We used pretty muted pastels in pink, cream, sage, orange and yellow to create my plainest set of nails to date. A really simple but effective look for any season.
Cable knit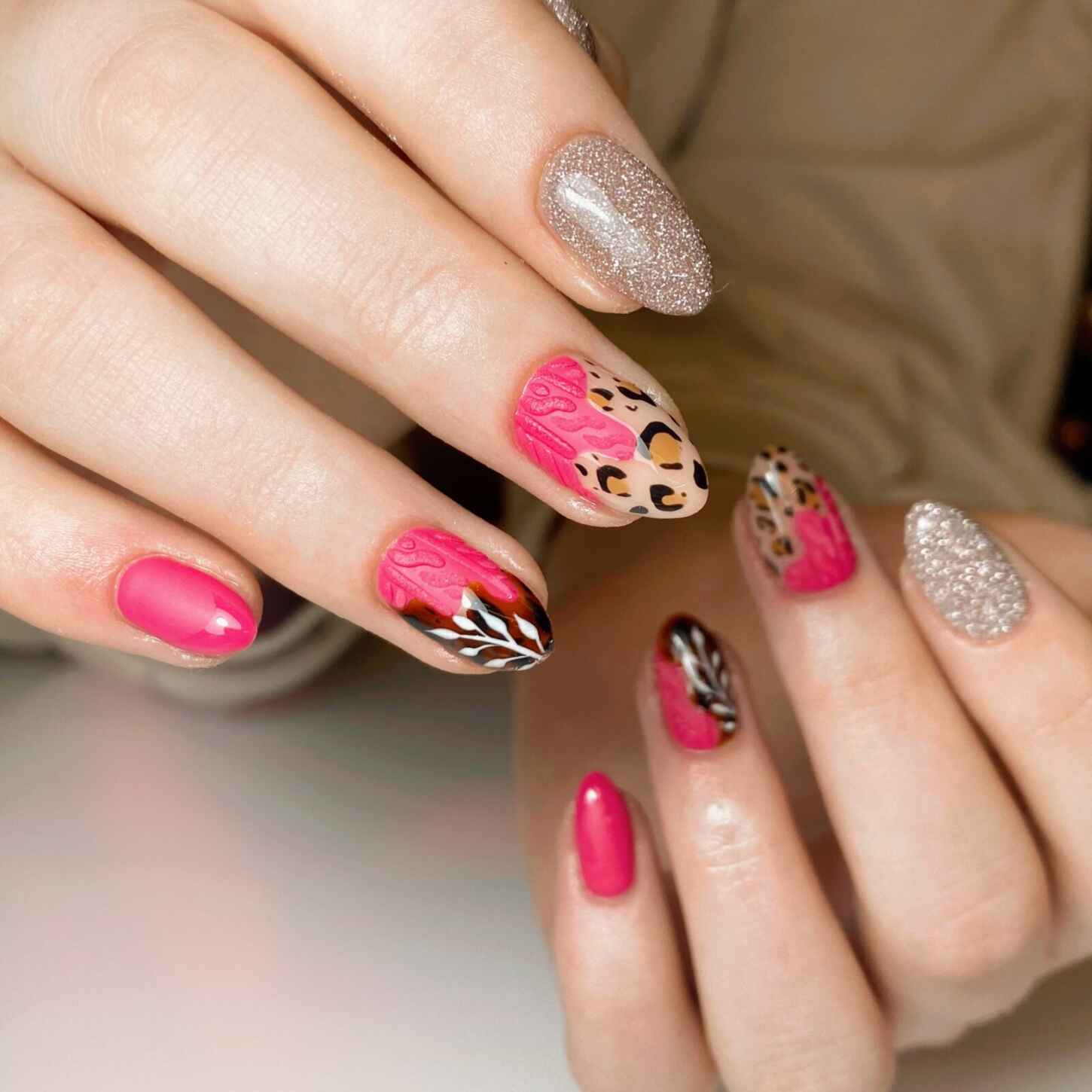 Festive without feeling too Christmassy, cable knit is the perfect nail art design for winter. As you can see, tortoise shell sneaked into this design too, alongside leopard print and heaps of glitter. I love the mismatched look of this design – it almost feels like it shouldn't work but it does.