Margarita's are one of my favourite cocktails – but unlike pornstar martinis and cosmopolitans, they're not a staple on most cocktail menus. And it's even more rare you get a decent one.
Not to be confused with the margherita pizza, a margarita cocktail typically consists of tequila, orange liqueur and lime juice – and if you're lucky, a salt rim.
But there are also tonnes of variations on the classic, including flavoured and frozen, but the first known recipe published was in a 1953 edition of Esquire. Of course, a tequila based cocktail has been noted previously, such as the Tequila Daisy – with 'margarita' being Spanish for Daisy.
And over the last 12 months I've been on a quest to find the best – ordering margarita's whenever I've seen them on the menu in bars up and down the UK.
From Cornwall to York – these are the best margarita's I've tried in the UK, in no particular order.
Arriba, Congleton, Cheshire
Description: House margarita served Tommy's style with Altos Plata tequila, agave and lime on the rocks with a salt rim.
Price: £8
Located on Lawton Street, Arriba is Congleton's Mexican slammer bar with more than 50 tequilas and mezcals on the menu.
As well as cocktails, slammers, wines and cans, there are five different margarita's to choose from, including house, frozen, orange & cinnamon, blackberry & cherry and pomegranate and apple – with flavours changing seasonally.
Happy Hour, which is all night Wednesday, Thursday and Sundays, sees cocktails two for £10, or one for £8 – so it's always wise to double up on your order to save money.
During the offer, your margaritas are essentially £5, which is brilliant value for money – and they get bonus points for a salt rim.
Read more: Arriba – Congleton's Mexican themed tequila slammer bar
The Blues Kitchen, Deansgate, Manchester
Description: Tommy's Margarita with tequila reposado, lime and agave
Price: £9.50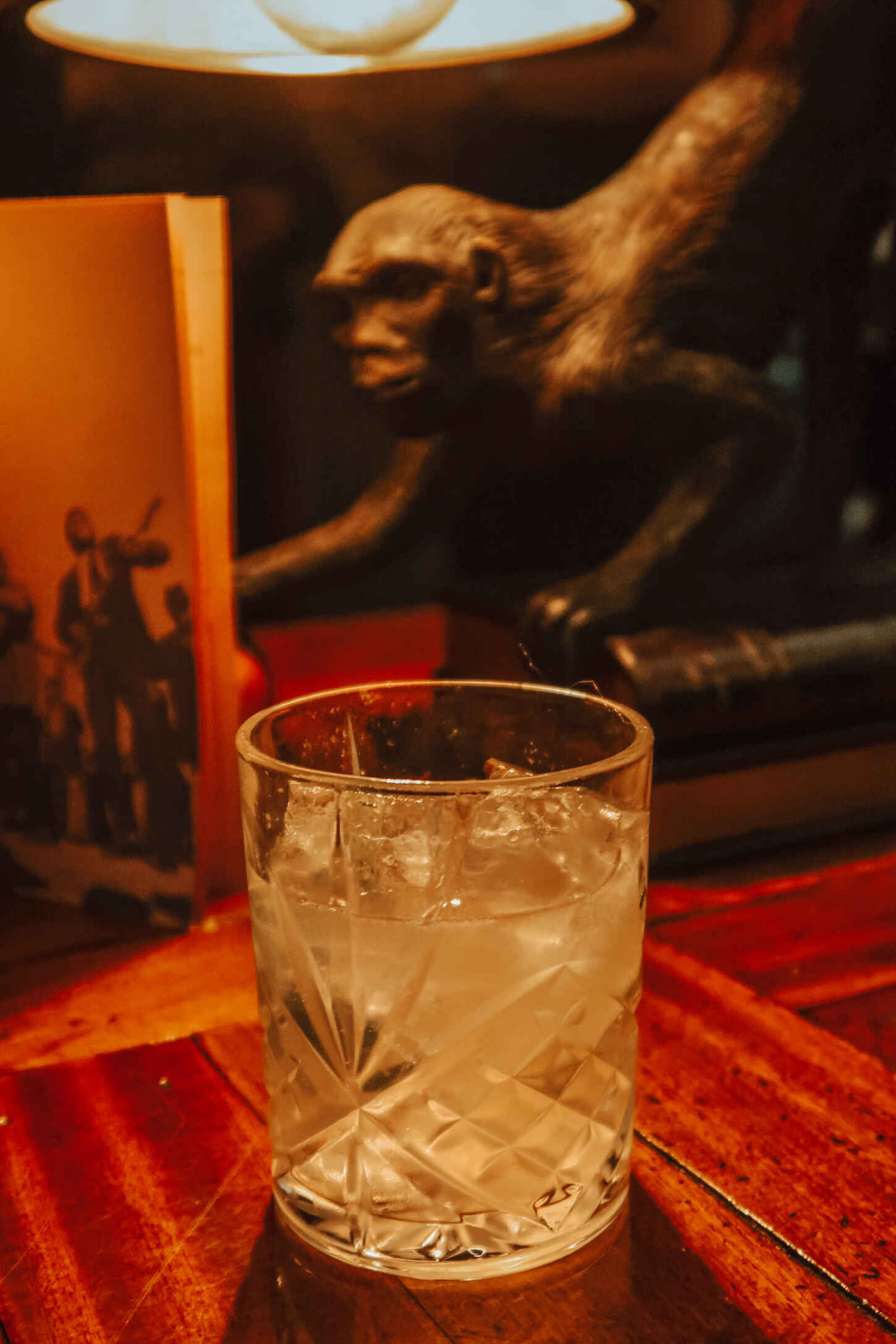 Inspired by Deep South America, this blues bar is located on Quay Street in the old Walkabout near Deansgate.
With orange and teal decor and a 1920s vibe, the former Victorian eye hospital has been transformed into a quirky bar that wouldn't look out of place in New Orleans.
Their cocktails range from £9.50 to £10.50 – so are on the pricier end of the scale – but there's a great range of choice, from a marmalade cup to a rhubarb sour.
Their Tommy's margarita is pretty standard with tequila, lime and agave, but sometimes less is more. Well balanced and refreshing, The Blues Kitchen's margarita is one to enjoy in one of their booths with a portion of Cheeseburger Spring Rolls.
The Slamwich Club, Hanley, Stoke-on-Trent
Description: Sherbet margarita with orange, tequila, sweet and sour with sherbet rim
Price: £7.95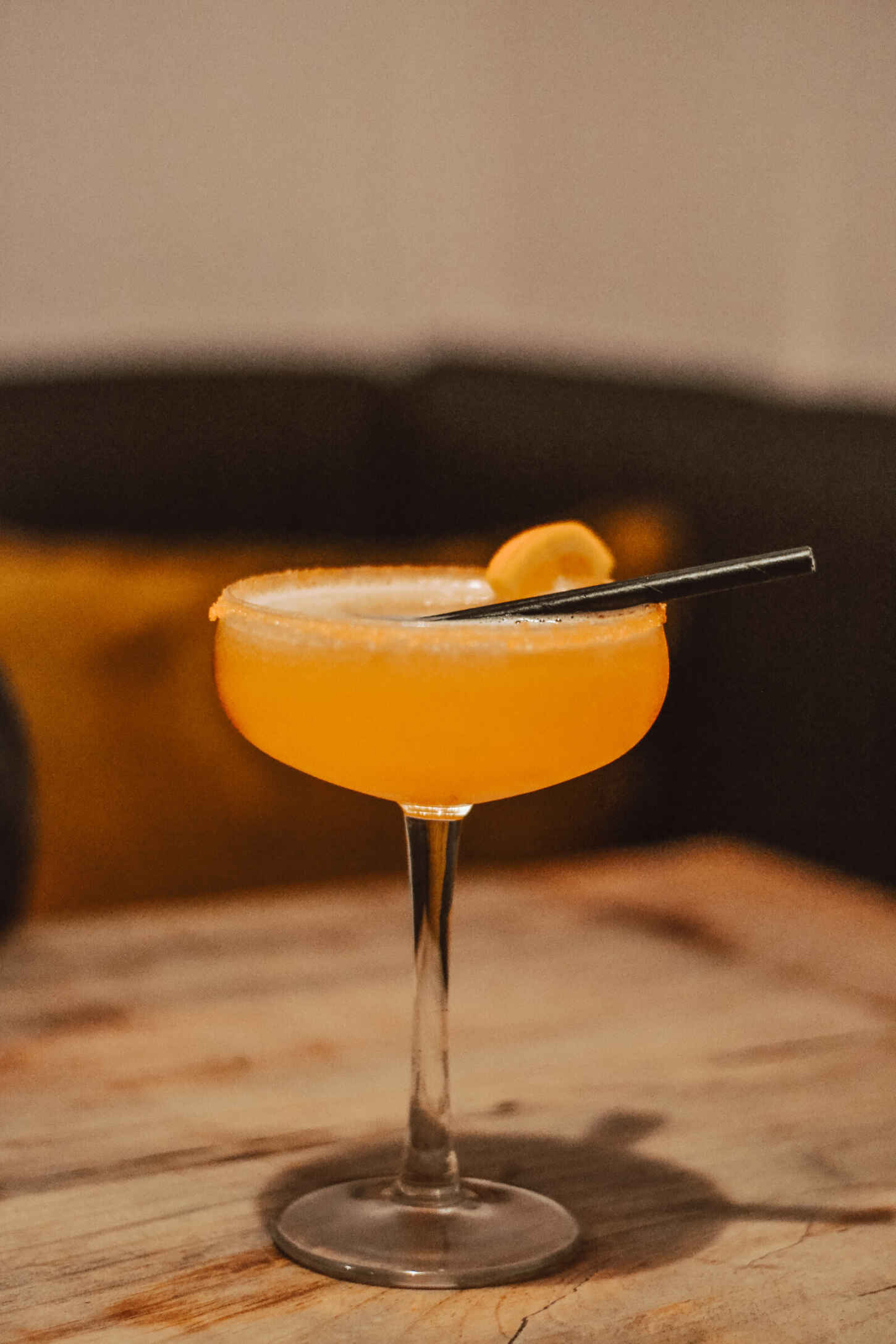 Pink panelling, cactuses and disco balls – The Slamwich Club is the perfect gram-worthy venue for breakfast, lunch, dinner or drinks.
Breathing new life into a unit that had stood empty for a decade, the bar and kitchen opened in May 2018 and has been serving up party vibes and mouth-watering slamwiches ever since.
Their sherbet margarita, coming in at a pretty humble £7.95, is the most original on the list and made for a great boozy alternative to orange juice with my Saturday brunch. The sherbet rim cutting through the sharpness of the tequila, paired with the orange was just a gorgeous combo, and looked really pretty too.
And if you're staying a little longer, order two and cop them for £13.97 – saving yourself about £2.
Read more: The Slamwich Club – Stokie cocktails, slam dunks and a secret Backyard bar
Lane 7, Deansgate, Manchester
Description: Margarita with tequila, triple sec, fresh lime and sugar syrup
Price: £8
Inside the Great Northern Warehouse on Deansgate you'll find Lane 7 – a bar and activities centre with an 11-lane 10-pin bowling alley that makes for a great date night.
The site also offers arcade games, foosball, beer pong, darts, ping pong, shuffleboard, shooting pods and two totally soundproofed karaoke pods.
As soon as you enter the doors you're met by a wrap around bar where you can order drinks to take to your lanes, or pull up a pew in one of the booths to chill out with a Fat Hippo dirty burger.
Fairly priced, great atmosphere and fun venue, Lane 7's margarita included the addition of triple sec, but lacked a salt rim. Didn't stop me ordering a second, though.
The venue is open seven days a week from Monday to Thursday 3pm until late, and Friday to Sunday 11am until late, with under 18s not permitted after 7pm.
The Dead Famous Liquor Lounge, Newquay, Cornwall
Description: Senorita Margarita with Cascabel Blanco tequila, Cointreau, fresh lime juice, sugar
Price: £8
A music-centric LA-style bar, Dead Famous is one of my favourite places to drink in Newquay. It's got an underground speakeasy vibe, with 1920s chandeliers handing above dimly lit booths, but with rock posters plastered on every wall.
Cocktails here are between £7 and £9, but a margarita will set you back £8. One benefit here is the salt rim, because not every bar will bother – as well as Cointreau, which has a stronger citrus taste than triple sec, which is really nice.
The venue is also dog-friendly, with live music and DJs on in the evenings, making it a great spot to grab a bite to eat after hitting the beach, or for a night out in town.
Read more: Seven cocktails to try from The Dead Famous Late Night Liquor Lounge, Newquay
Sora Sky Bar, York
Description: Tograshi margarita with olmeca reposado, mezcal union, kaffir lime leaf liqueur, lemongrass agave and lime
Price: £10
Sora Sky Bar is located on the seventh floor of the Malmaison hotel, in York city centre. The high-brow venue serves up mix and match small plates of sushi, Robatayaki and pan-Asian style tapas dishes, as well as a selection of signature cocktails.
While the cocktail menu is expensive, the boujee atmosphere and incredible views of York's night lights from the outdoor terrace are worth it.
Their cocktails are expertly curated with an Asian twist, and this was one of the more unusual margarita's I've tried, with a bit of a kick to it – garnished with chilli and salt.
The bar is open Wednesday, Thursday and Sunday 12pm to midnight, and weekends 12pm to 2am, and is well worth a visit after dark to experience the city of York at night.
Jimmy's, York/Manchester
Description: Tommy's Margarita with fresh lime juice, agave syrup and Gold Tequila
Price: £8
In the shadow of the world-famous York Minster, Jimmy's, in Low Petergate, is located in one of the most striking listed buildings in York.
The bar offers two floors with bars and dining areas, with an indie rock playlist, photo booth and a generally great atmosphere.
Their Tommy's margarita is simple, but effective – no salt rim, but well priced and well made, garnished with a lime wedge.
I've also enjoyed this cocktail at their Manchester venue in Ancoats, so I'd better book a trip to Liverpool and make it a margarita hattrick, I suppose.
Stutter and Twitch, Altrincham
Description: Frozen margarita with mint garnish
Price: £8.50 or two for £15
Stutter and Twitch is a portable cafe, bar and record shop in Altrincham town centre, selling tea, coffee, cakes, cocktails and beers.
The outdoor bar has a range of picnic tables to sit at, as well as boardgames to play to pass the time while listening to their regular live music or DJ slots.
The cocktail menu is small but well crafted, offering things like mojitos, aperol spritz, limoncello spritz, a coffee-based cocktail, frozen strawberry daiquiri and frozen margaritas.
Their frozen margarita comes in at £8.50, garnished with mint and a wedge of lime. Served with a straw, it's the ultimate summer refresher when the sun is beating down.
Bloom, Newcastle/Hanley/Stone
Description: a classic margarita
Price: £7.95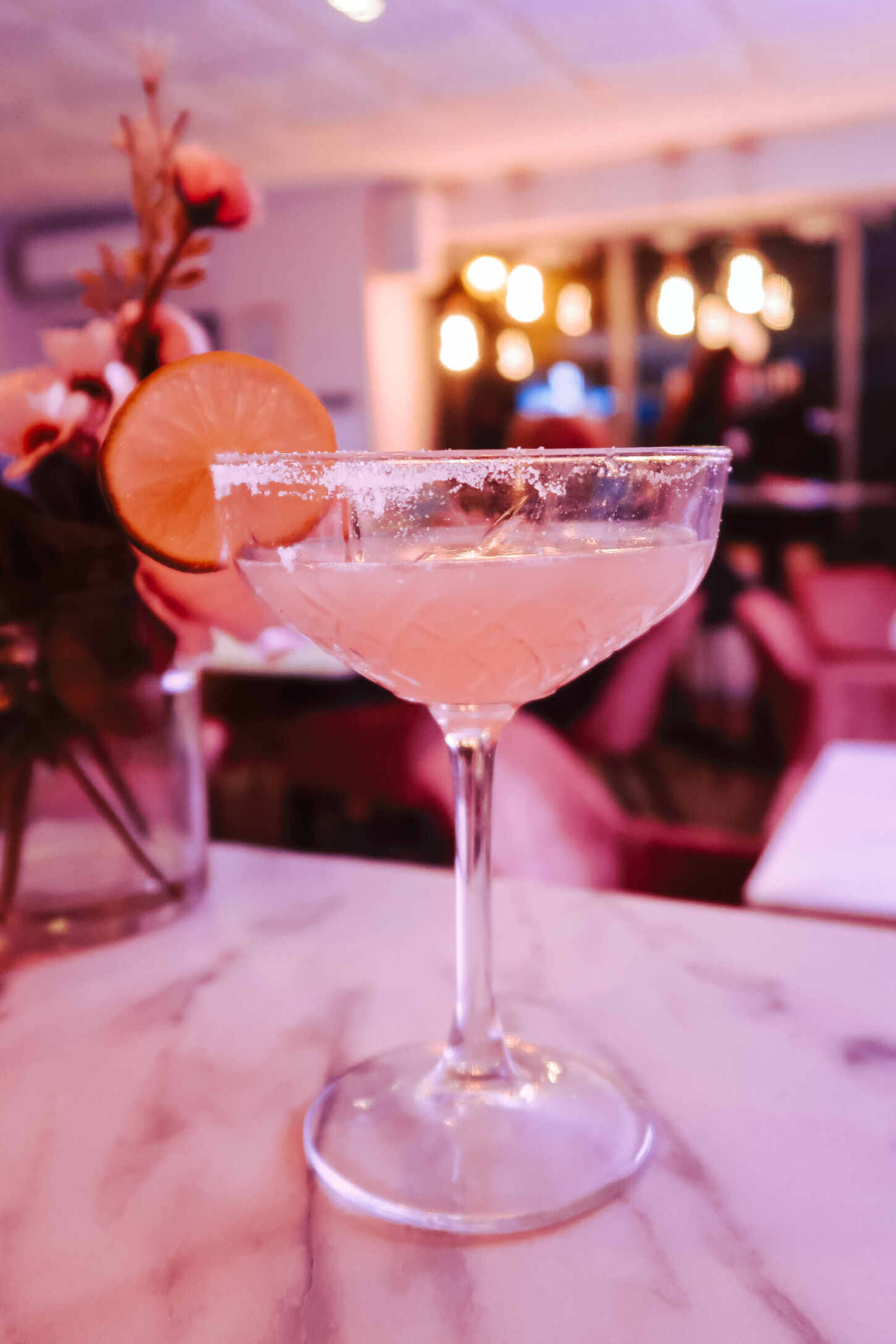 Bloom is one of Staffordshire's most Instagram-worthy venues, complete with foliage walls, neon lights, pretty cocktails and pansy-topped starters.
Famed for their hanging kebabs and pornstar martini trees, the venue is a popular haunt for dinner, drinks, date nights – you name it.
Their affordable margarita cocktail is one of the cheapest on this list, coming in at £7.95. Served in a coupe glass, the cocktail came with a salt rim and a wheel of lime, classically made with tequila, triple sec and lime juice.