For such a short novel, the man getting his head crushed by a truck within the first few pages seems like a distant memory by the time you turn the final pages of Colleen Hoover's Verity.
The suspenseful 'romance thriller' is more of a crime thriller featuring a forbidden love triangle and descriptive sex scenes – I almost felt like Lowen skipping bits of the manuscript to get to the good stuff: the crimes.
And while the overshared bedroom antics might have been a bit much for me in this book, it in no way took away from the engrossing, emotionally charged storyline that threatened sleepless nights and checking round corners on the staircase.
So, what's Verity about?
Lowen Ashleigh is a struggling writer on the brink of financial ruin when she accepts the job offer of a lifetime. Jeremy Crawford, husband of bestselling author Verity Crawford, has hired Lowen to complete the remaining books in a successful series his injured wife is unable to finish.
Lowen arrives at the Crawford home, ready to sort through years of Verity's notes and outlines, hoping to find enough material to get her started. What Lowen doesn't expect to uncover in the chaotic office is an unfinished autobiography Verity never intended for anyone to read. Page after page of bone-chilling admissions, including Verity's recollection of what really happened the day her daughter died.
Lowen decides to keep the manuscript hidden from Jeremy, knowing its contents would devastate the already grieving father. But as Lowen's feelings for Jeremy begin to intensify, she recognizes all the ways she could benefit if he were to read his wife's words. After all, no matter how devoted Jeremy is to his injured wife, a truth this horrifying would make it impossible for him to continue to love her.
Read more: Blood Orange by Harriet Tyce – book review
Review
I was slightly late to the CoHo train, after the Texan author and #1 New York Times bestseller went viral on BookTok for her 'It Ends With Us' romance novel. Verity is not Colleen's typical genre of writing, but what she has created is an evocative and unexpected story that will leave you not wanting to go to sleep – not just for the nightmares, but for the fact you simply cannot put this book down once you've picked it up.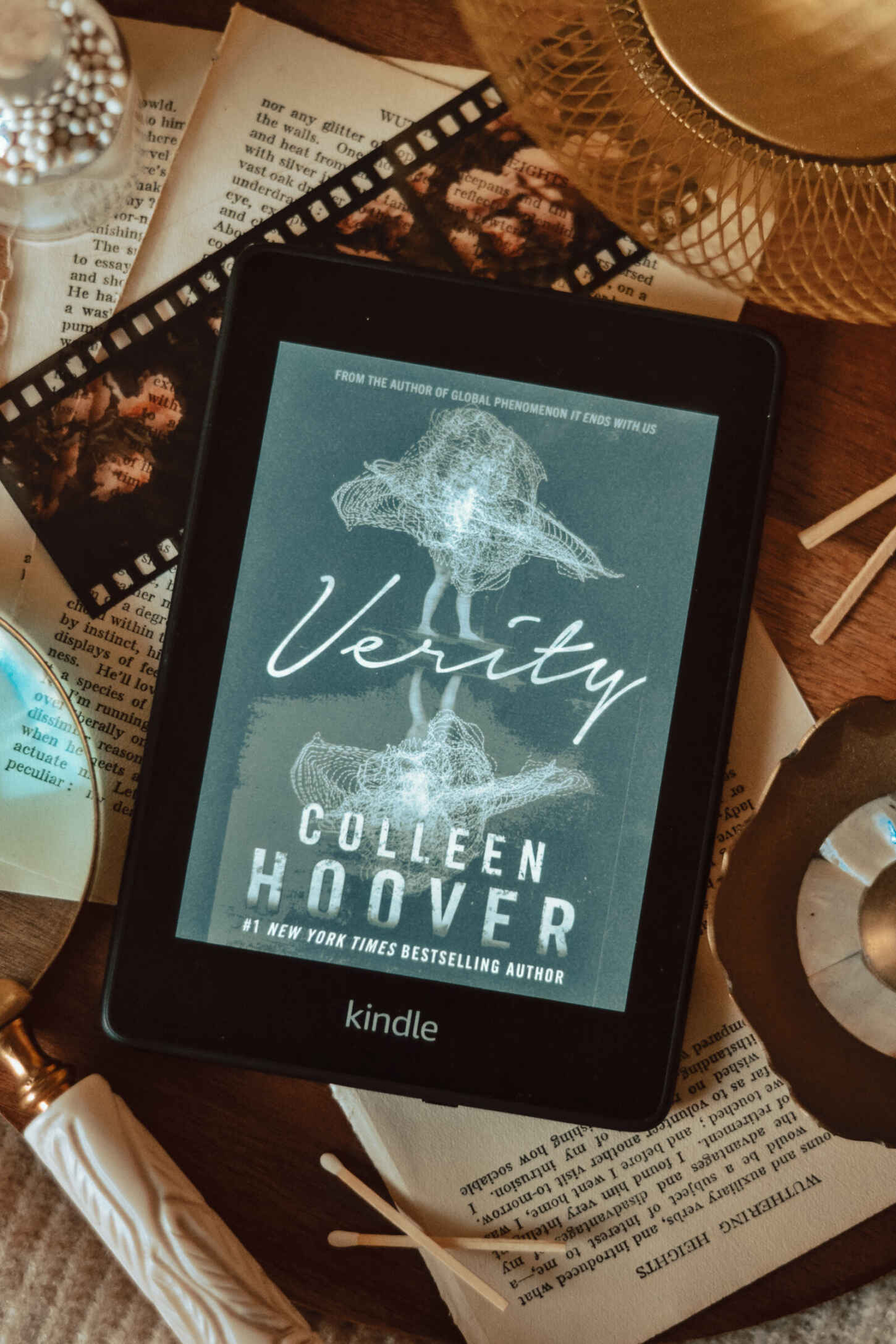 Narrated by Lowen, the novel flits between present tense and 'diary entries' from Verity, who now finds herself paralysed following a car accident. The eerie tone of the story has you constantly at the edge of your seat with jaw dropping revelations unfolding chapter after chapter. Spilled secrets begin to put together a new suspected truth – but there's one thing niggling at the back of Lowen's and the readers' mind. It's the feeling of being watched – pupils boring into the back of your head so intensely that you can physically feel the atmosphere tense.
I read this book filled with a feeling of anxiety in my gut, which was ironic, seeing as Verity's autobiography read: "What you read will taste so bad at times, you'll want to spit it out, but you'll swallow these words and they will become part of you, part of your gut, and you will hurt because of them." And her sinister story did just that.
This binge-worthy book will play games with your mind as you make an attempt to rationalise, reason and unpick parts of this dark and disturbing story. What I will say is that there are themes of child abuse and suicide, as well as graphic violence.
This twisted tale keeps you hooked the whole way through, however, for me the ending felt a bit rushed – like 'and then they woke up and it was all a dream' kind of finale. Verity is such a strong book it felt a bit of a shame that the ending had a little more potential – it doesn't ruin the book, but it definitely leaves you asking a lot of questions.
Buy Verity by Colleen Hoover here: