AD – this article contains affliiate links. I may generate income from some of the links included.
There's a 20-year fashion rule that suggests that two decades is the length of time it takes for a trend to come around, die off and have a resurgence.
And it appears that, in 2022, 'Afghan' coats are set to have their moment, again.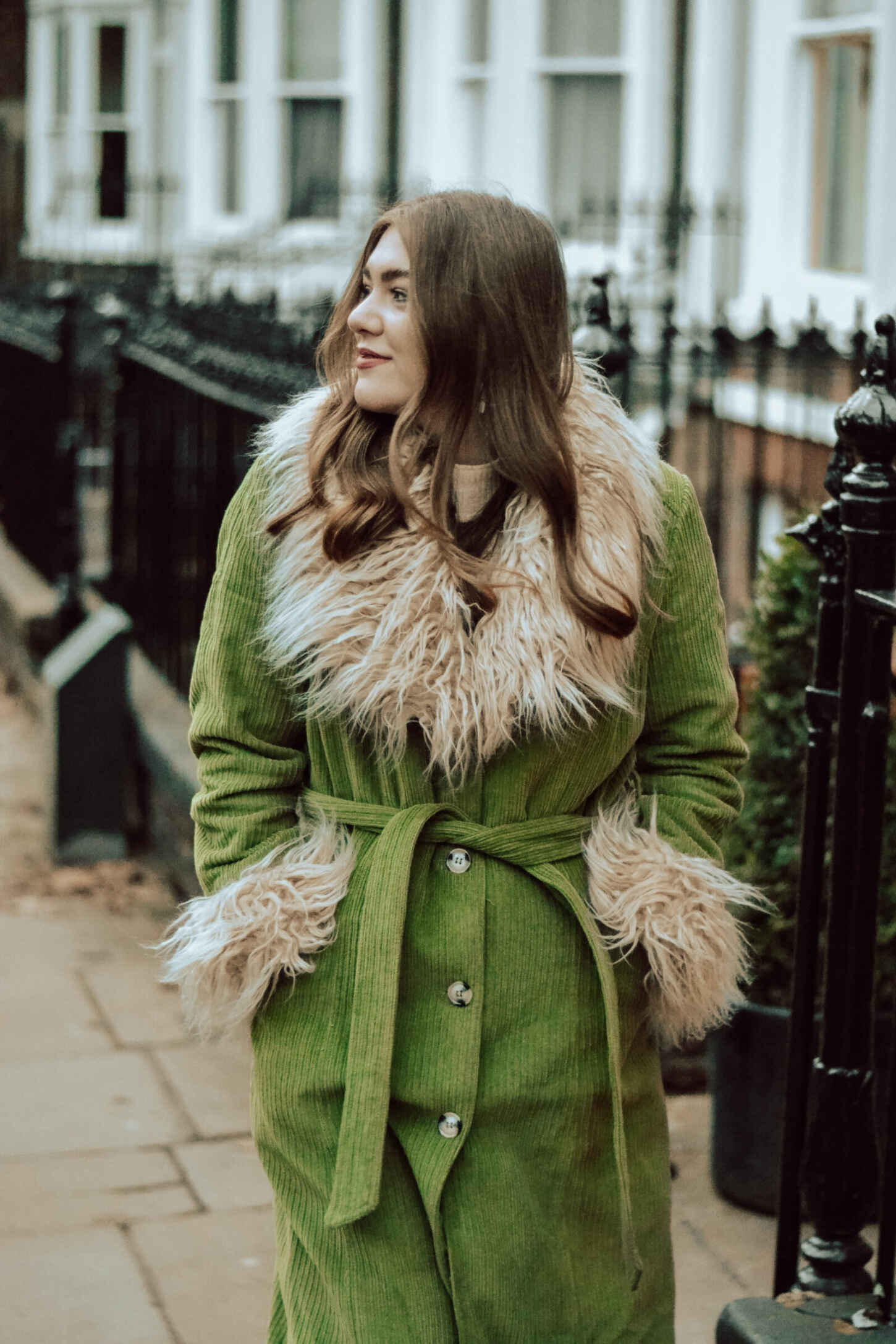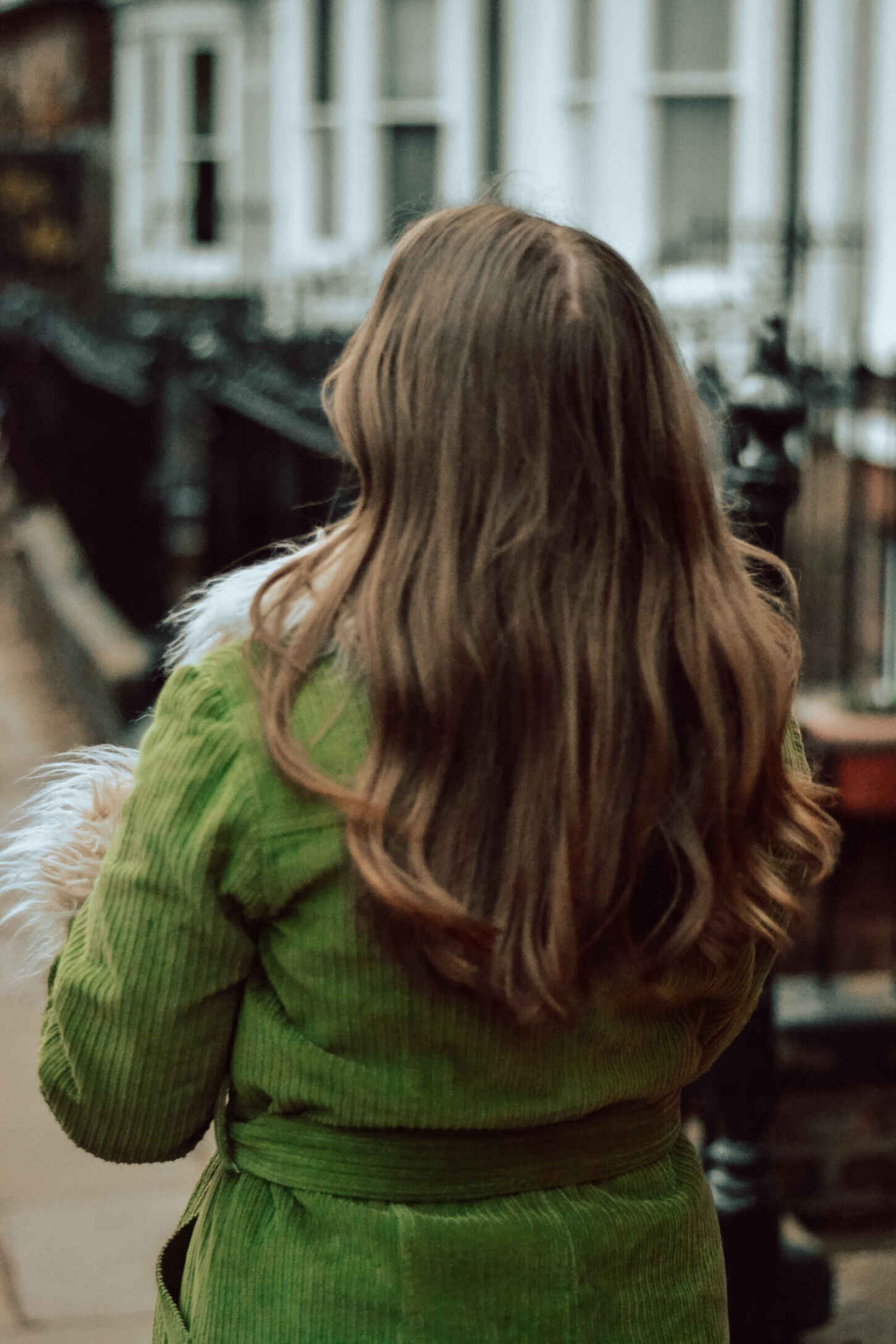 Read more: How to recreate my go-to layered outfit that always gets me compliments
Made popular in the UK by celebrities like David Bowie, John Lennon and Jimmi Hendrix in the 60s, Afghan coats were actually invented some 60 years earlier as a way to keep warm in Afghanistan in the winter.
They became trendy among the hippie scene in the late 60s and early 70s, but this fashion history repeat is more likely to come from the Y2K style era, after Almost Famous' Penny Lane – played by Kate Hudson – made them the must-have accessory in the turn of the millennium.
It's a bit of a marmite fashion statement – as demonstrated by my parents' reaction to this lime green corduroy number from Urban Outfitters.
While my mother exclaimed: "Dear God, don't let Bethan see that jacket, she'll buy it," my dad was already winding through the shop to find me and show me the coat that was "right up my street". I was at the checkout in seconds.
The £89 coat is available in green or the more classic brown, complete with four tortoise shell buttons, a self-coloured waist belt, and cream faux fur trim.
Read more: Daisy London: Story-telling jewellery for timeless wear and slow styling
Inside, it's slightly padded with some quilting, and due to it's length it's also incredibly warm. Even during a windy and rainy weekend in York, I hadn't complained once about the weather.
The faux fur trim is slightly crimped, which I adore – and it doesn't shed as much as cheaper alternatives. Feathered and fur cuffs are a new trend this year, too – so I'm thrilled this vintage-style coat will fit right in, or should I say it'll stand right out. It's impossible for an outfit to look boring in this bold but beautiful piece. Even loungewear inevitably looks stylish when you throw on the Penny Lane piece and a bakerboy cap.
Recently, I've enjoyed styling this coat with my leopard print trousers and a knitted vest with either white trainers or chunky brown boots. And I've received so many lovely comments from strangers while wearing it out – from old ladies in the garden centre, to shop assistants and cafe staff. I'd be lying if I said it hadn't given me a bit of a confidence boost.
With influence of two of my favourite eras, this coat is playful, stylish and surprisingly easy to wear. It's a real throw-and-go piece which can instantly transform an outfit – and paired with some funky accessories, it's a piece you'll keep wearing over and over and over again.