This article contains affiliate links, we may receive a commission on any sales we generate from it.
Perpetually tired is a personality trait of mine by this point. Due to chronic pain, I don't sleep particularly well, and as a result, I've had bags the size of Aldi shoppers under my eyes since I was 20, regardless of whether or not I catch up on my beauty sleep.
While Dr Jart's cicapair colour correcting cream and lashings of concealer, well, conceal the dark circles most of the time, it's better to treat the issue than attempt to cover it up – and I've found just the product to do it.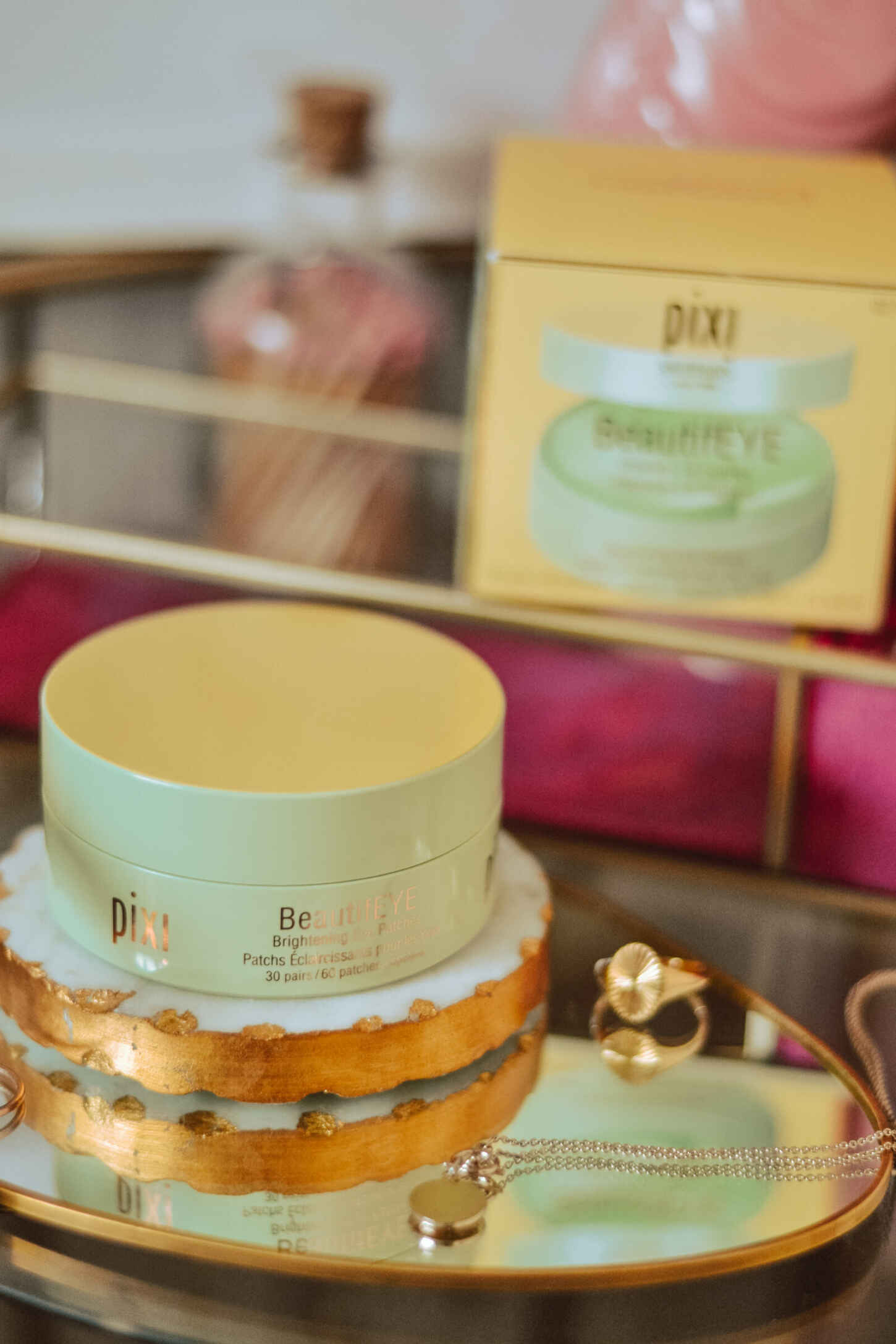 The Pixi BeautifEYE are a brightening hydrogel patch that helps de-puff tired eyes and leave them looking fresh and energised. Infused with vitamin C, licorice and ginseng, they're the perfect antidote to undereye bags, reviving the delicate skin and minimising darkness.
Pixi know their stuff when it comes to skincare, and founder Petra knows all too well what it's like to try and complete your skincare routine on a tight schedule. As a working mum-of-four, the makeup artist and product developer is all about multitasking, flaw-fixing, youth-enhancing products for people on-the-go with no time to spare – sounds familiar right?
Read more: I'm obsessed with the Dr Jart+ colour correcting product taking TikTok by storm
The cruelty free product contains 30 pairs of hydrogel patches, as well as a little spatula for carefully peeling them apart and ensuring the bacteria from your fingers isn't transferred into the pot.
After washing my face with my favourite Liz Earle cleanser, I peel out two green patches and apply one to each undereye area, with the thickest part at the outer corner. Once in place, I leaved them on for around 10 minutes, which is usually the amount of time it takes me to brush my teeth, make a cup of tea and let the dogs out for a wee.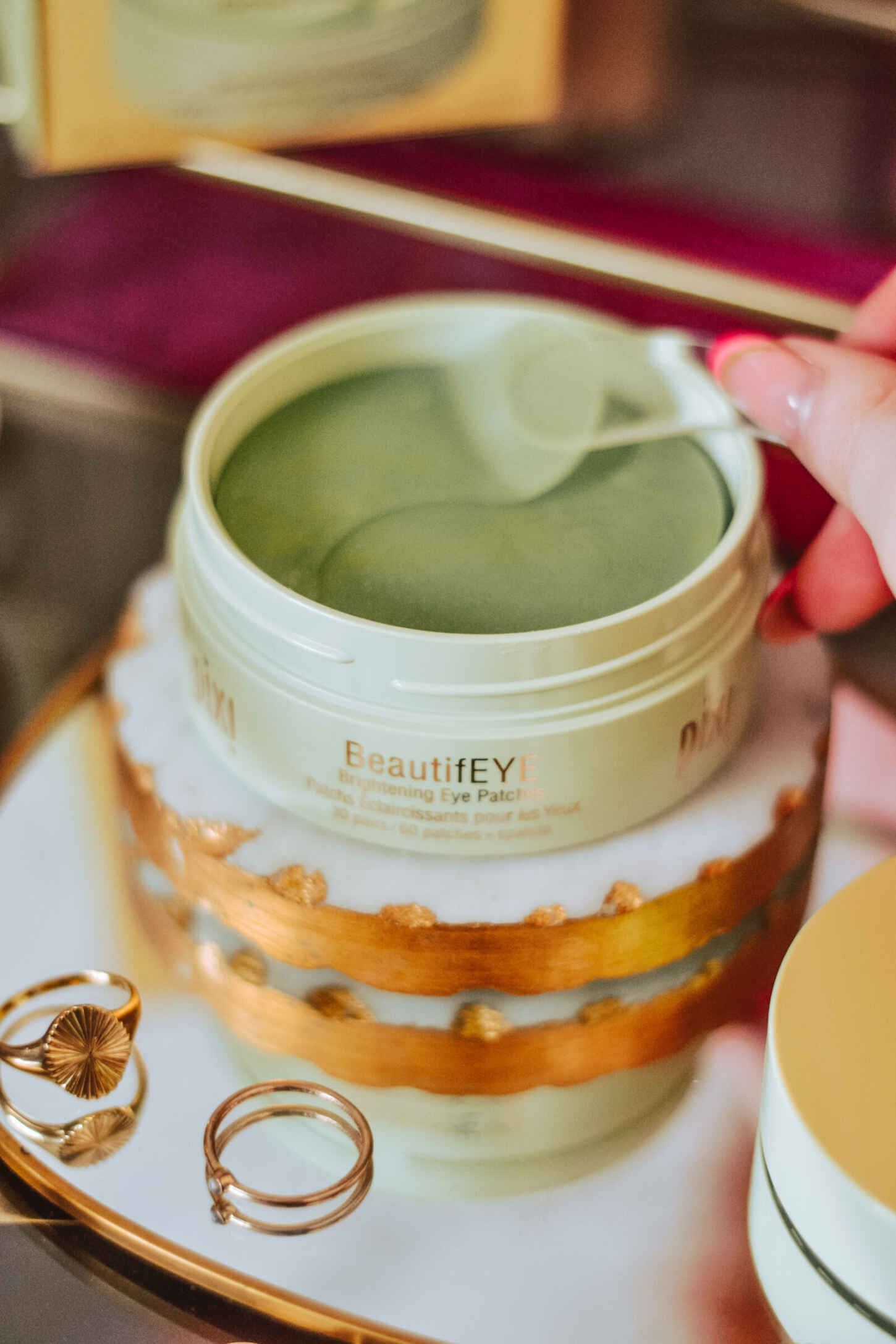 Read more: Liz Earle Cleanse and Polish Hot Cloth Cleanser – a British beauty icon | AD
I then discard the patches and pat the remaining serum into skin, feeling instantly refreshed following my undereye hydration boost. The paraben free patches are suitable for all skin types, and can be used daily, or whenever you feel like you need to use them. On days where I'm especially tired and puffy, I even pop these in the fridge for 10 minutes before applying them and it feels so revitalising and soothing. As for the darkness, licorice helps even skin tone, and I do find that the purple tone that comes with my bags is reduced after using these patches.
The Pixi BeautifEYE patches are usually £22 a box, but I bagged mine for £14.60 as part of the Boots Price Advantage scheme in store, as they were part of the February offers. The deal sees Advantage Card holders access exclusive deals and discounts in store, as displayed on pink tickets on the shelves. The offers change monthly, and you can still collect Advantage Card points on your purchases, too. With nearly £8 off, it would have been rude not to buy them.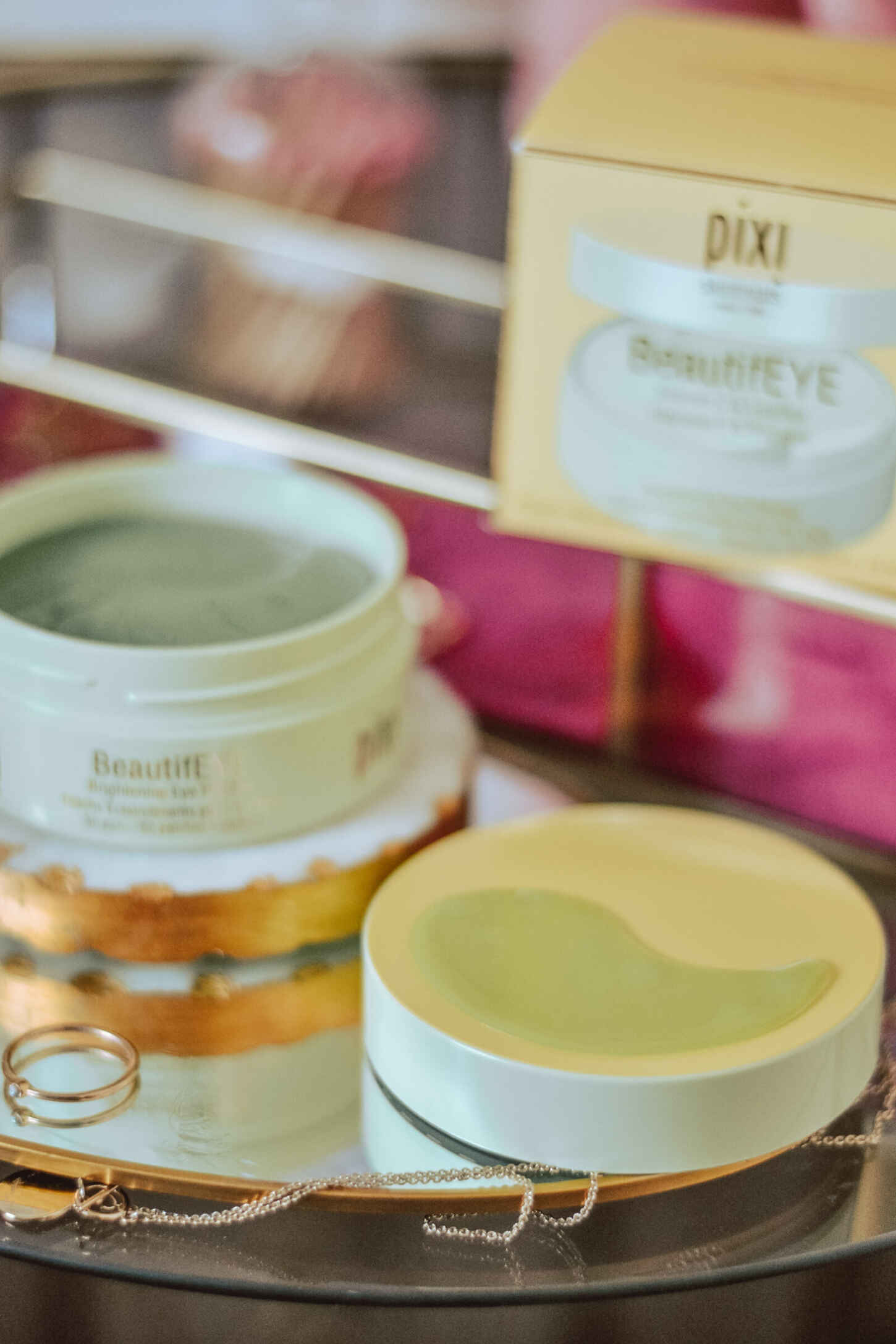 As a brand, Pixi have been promoting happy, hydrated skin for over 20 years after the opening of their flagship boutique in Soho, London, in 1999. They've since gained a oyal worldwide following thanks to their skin-loving products and 'flawless in a few fuss-free minutes' approach.
Passionate about skincare, Petra creates innovative formulations that are infused with botanicals and beneficial ingredients to create a naturally radiant 'just had a good night's sleep' look, which the Pixi BeautifEYE patches have been helping me achieve this month.