The Thursday Murder Club series is like a slice of Victoria Sponge – quintessentially British, jam packed and that feeling that you don't want it to end.
Pointless host Richard Osman's second novel in the hilarious record breaking series, The Man Who Died Twice, is every bit as brilliantly bonkers as the first – if not even more so.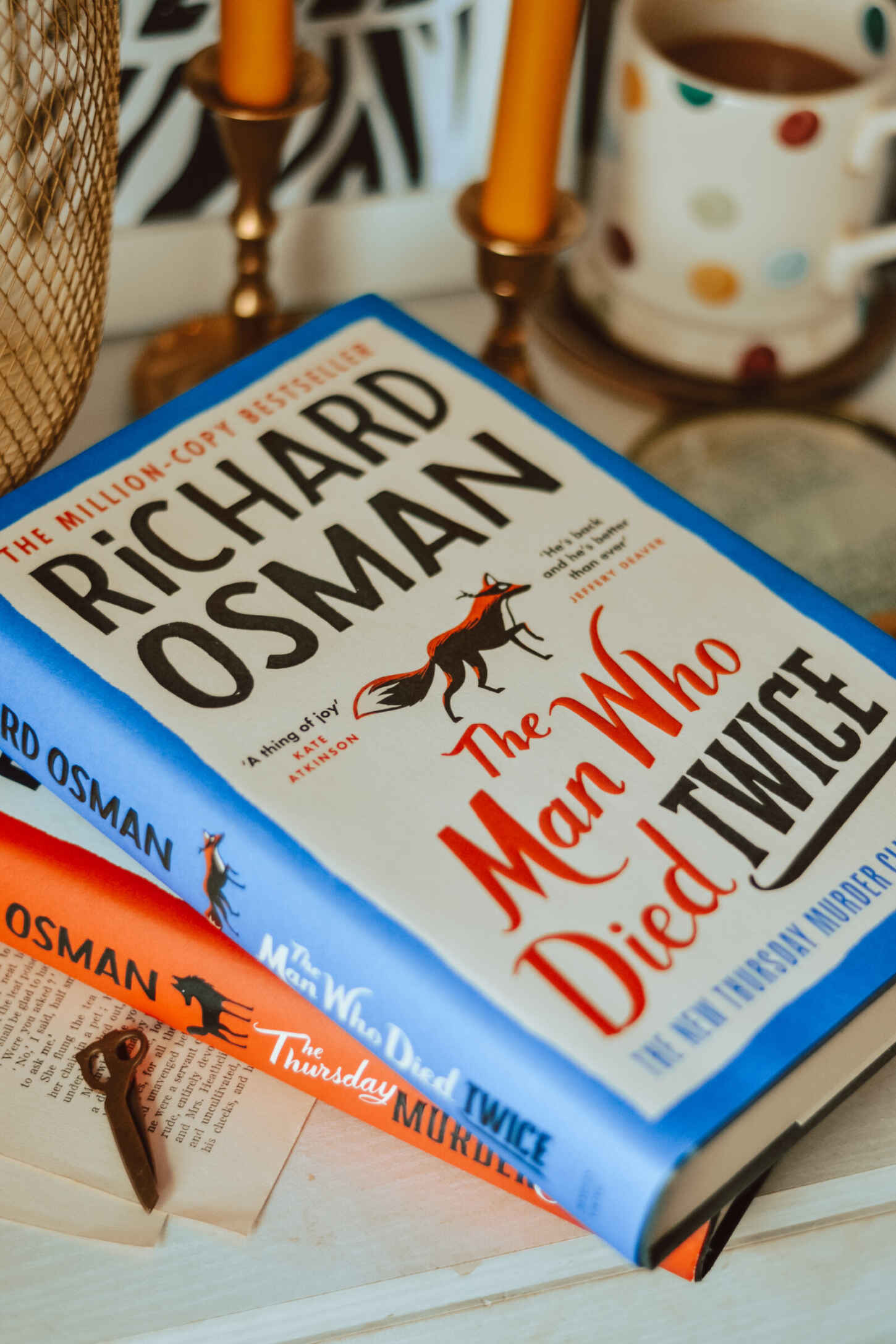 The blurb reads: "It's the following Thursday. Elizabeth has received a letter from an old colleague, a man with whom she has a long history. He's made a big mistake, and he needs her help. His story involves stolen diamonds, a violent mobster, and a very real threat to his life.
"As bodies start piling up, Elizabeth enlists Joyce, Ibrahim and Ron in the hunt for a ruthless murderer. And if they find the diamonds too? Well, wouldn't that be a bonus? But this time they are up against an enemy who wouldn't bat an eyelid at knocking off four septuagenarians. Can The Thursday Murder Club find the killer (and the diamonds) before the killer finds them?"
This book, which sold 114,202 copies in the first week, picks up right where The Thursday Murder Club left off. It was an absolute joy to be reacquainted with the quartet of retirees, Elizabeth, Joyce, Ron and Ibrahim as they as they paw over cold case files before finding themselves embroiled in a real-life MI5 scandal. It's a little bit Ricky Gervais' Derek, a little bit Line of Duty as the Cooper's Chase retirement home residents head out in hunt of stolen diamonds, drugs and mafia mobs.
When an old flame of Elizabeth resurfaces with a letter for the former spy, the OAPs assemble, conning and charming their way through the mystery in a bid to reveal why bodies are piling up, and who is responsible. Her ex-husband Douglas is under threat from the mafia over diamonds stolen from money launderer Martin Lomax. Meanwhile, Ibrahim is mugged by a violent teen drug runner and left for dead. And so, the gang reconvene to catch a killer, solve the mystery of the missing diamonds, catch the ASBO teen and bring down the town's drug lord – all in a day (or so's) work.
I think the key to this charming and witty series is to not take it too seriously. It's exaggerated and entertaining, totally far fetched and improbable, but the intelligent writing from Osman seeds theories from the very start – and we all know the human brain can't resist a puzzle. The Thursday Murder Club series warrants a pin board of evidence How to Get Away with Murder style.
Not only this, but the TV presenter's conversational prose, and the way in which, even in third person the narrative begins to verge into other topics and observations before bringing it back to the matter at hand – it's like a real-life conversation with my grandma, and I love nothing more that that. It also references recent pop culture, like the Netflix series YOU, which adds another layer of realism.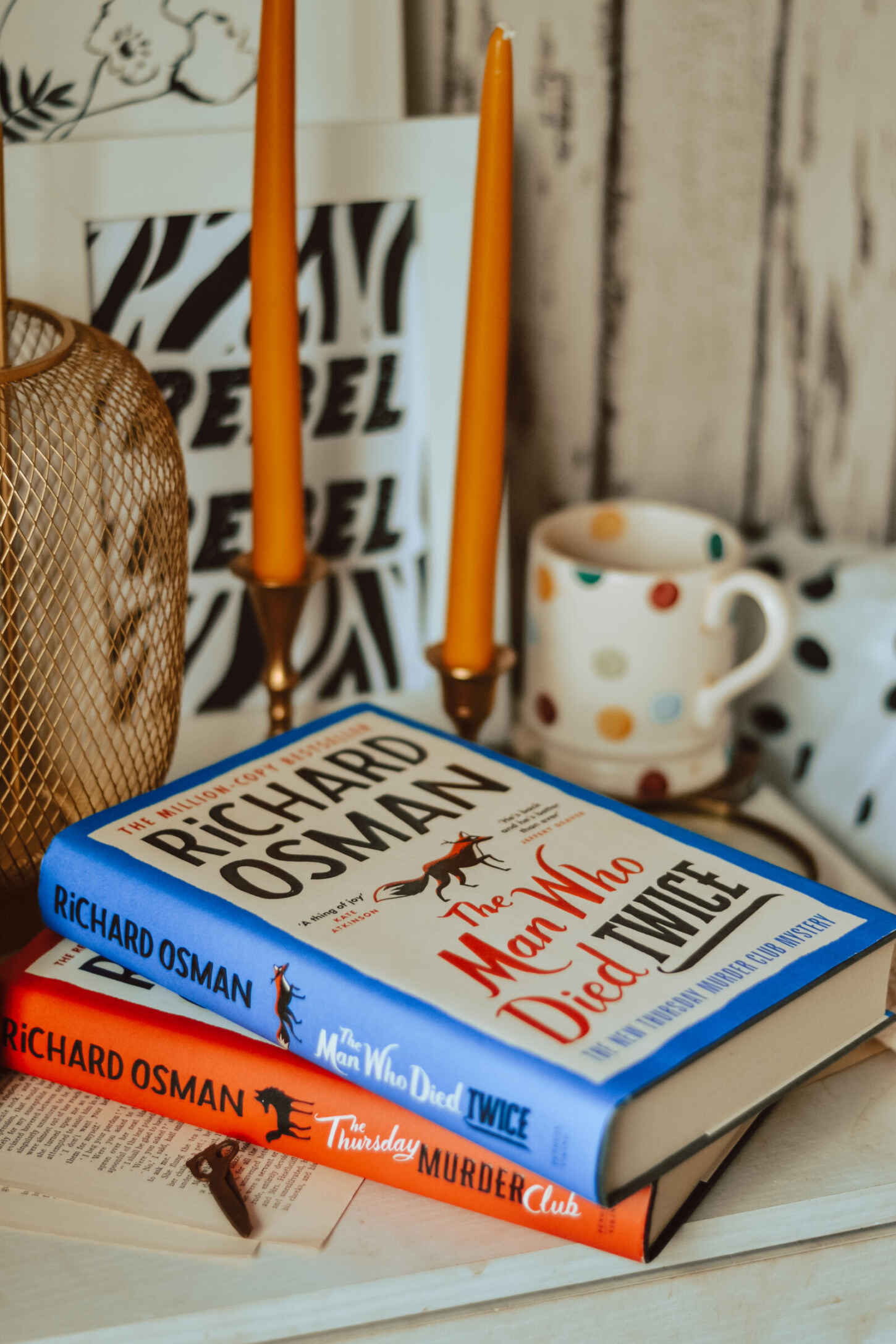 Former nurse, Joyce's diary entries are also back, longer and even more divergent than before – but how can you not love a character like Joyce? In fact, all of the characters really had a chance to shine in this sequel, with more detail revealed about Elizabeth's past career and her home-life with Steven. Equally, Ibrahim and Ron are given more to do, with Ron's willingness to do anything to help his friends being incredibly endearing.
And Bogdan is back too – and even more help than ever. It's really nice to get a glimpse into his friendship with Steven, as well as his bravery and loyalty. I didn't think it was possible to love these characters as much as I already did, but this novel tapped a little further into each of them – making the thought of Thursday Murder Club novel number three even more exciting.
What I love best about this book is that Richard Osman breadcrumbs all the answers to you throughout – you just have to be smart enough to put all the pieces together before Elizabeth does. But with her expertise, it's near impossible to get every detail correct before she nails it on the head.
This likeable bunch of pensioners – the stars of this comedic crime caper – have a camaraderie like no other, making this not just a wildly peculiar whodunnit, but a real heartwarming story that touches on aging, loneliness, regret and the importance of companionship. You don't necessarily need to read the Thursday Murder Club to appreciate
The Man Who Died Twice
, but I highly recommend you do for a double dose of wholesome reading content. I also recommend you never underestimate your grandparents again.
Buy The Man Who Died Twice here: