This article contains affiliate links, I may receive a commission on any sales I generate from it.
I'm the kind of person that when I find something I like, I'm nothing but loyal to it. It's why I've still not traded my first car in for a younger model, or my boyfriend, for that matter.
When it comes to beauty products, I'm yet to find a mascara that finds itself being repeat purchased, nor have I found setting powder to be my one and only. There is, however, I lipstick I've loved for as long as I've loved my partner, Jake – longer, in fact – and that is Mac Velvet Teddy.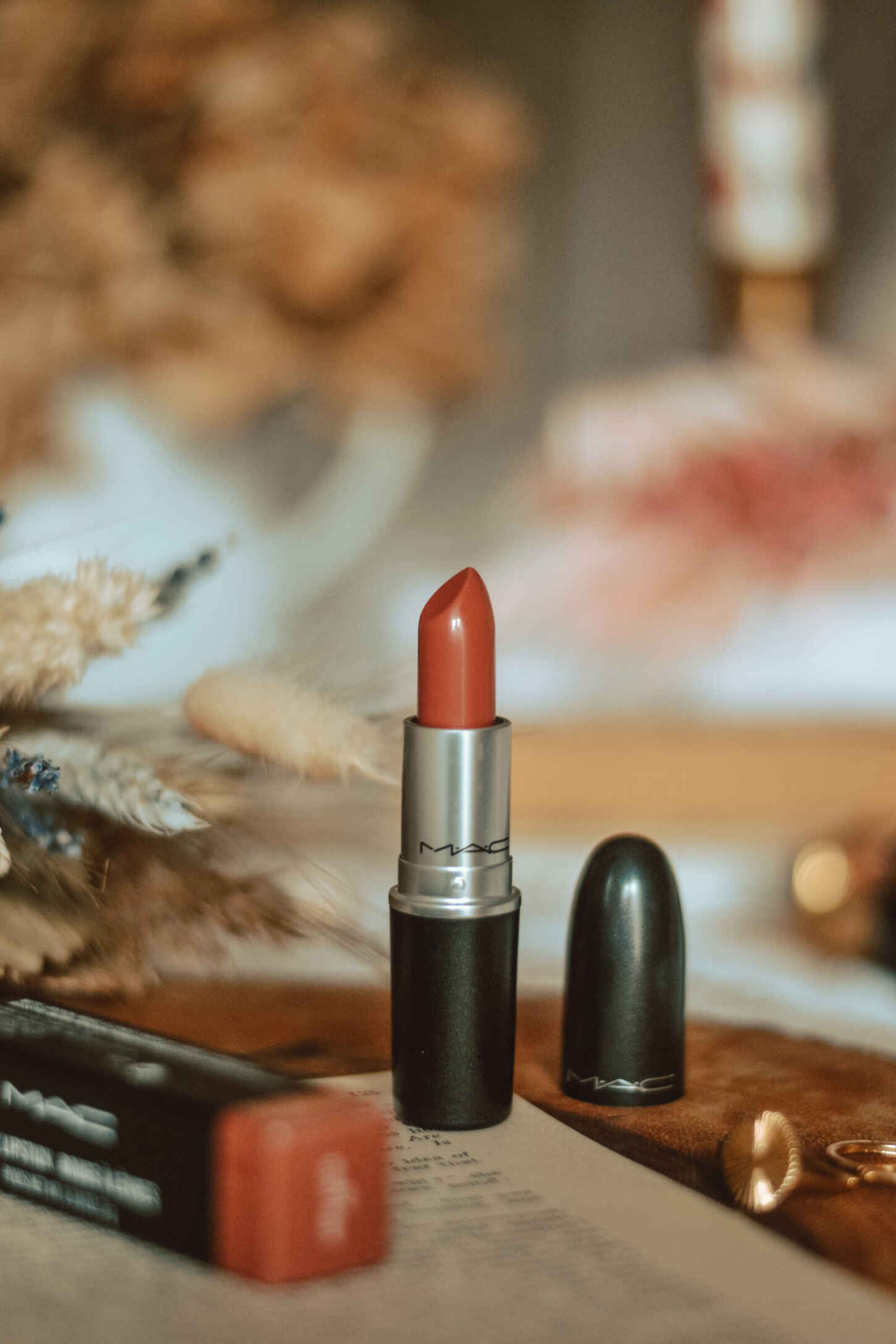 I got my first Mac Velvet Teddy lipstick for my 18th birthday, and uploaded a new Twitter profile photo sporting my best moody pout. It was the photo that Jake would DM me about approximately six weeks later to compliment my eyebrows – but that's a love story for another day.
Read more: Undereye bags? These Pixi eye patches make you look like you got 12 hours sleep
This deep-toned, universally gorgeous beige lipstick originally launched in 2004, but was made the most in-demand beauty product in the industry when it was revealed to be one of Kylie Jenner's go-to nudes, before she launched Kylie Cosmetics, of course. Even in 2020, it was said to still be the best selling makeup product across the globe.
Now, I'm not usually one to wear matte lipsticks, but this Mac Cosmetics formula is worlds apart from those tacky, drying, sticky matte finishes you're used to seeing. I'm looking at you Sleek Matte Me and Rimmel Stay Matte. In fact, Velvet Teddy, in my opinion, isn't a traditional matte – you can tell the moment you open the bullet that it's going to glide on like a dream thanks to it's Vitamin E enriched formula. It offers the slightest highlight on the lips, and I'd say it's more of a semi-satin finish overall.
Coming in at £18.50, it's a fairly expensive lipstick, but one bullet typically lasts me 12 months, and I absolutely get my cost per wear down to pennies. By the end of the year, the depleted stick owes me zilch, having supported my makeup routine for an entire year, alongside my trusty Mac lip liner in the shade Spice.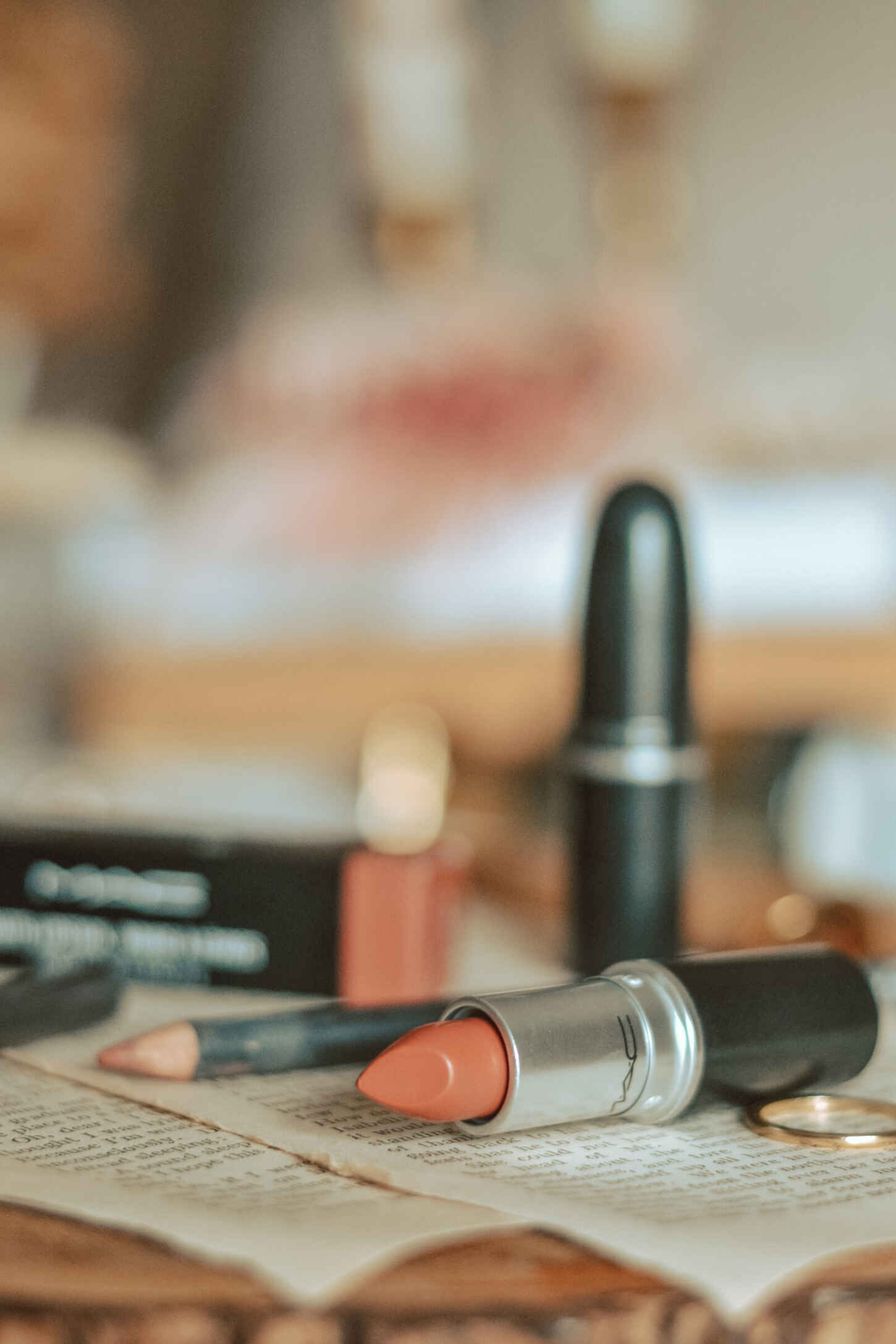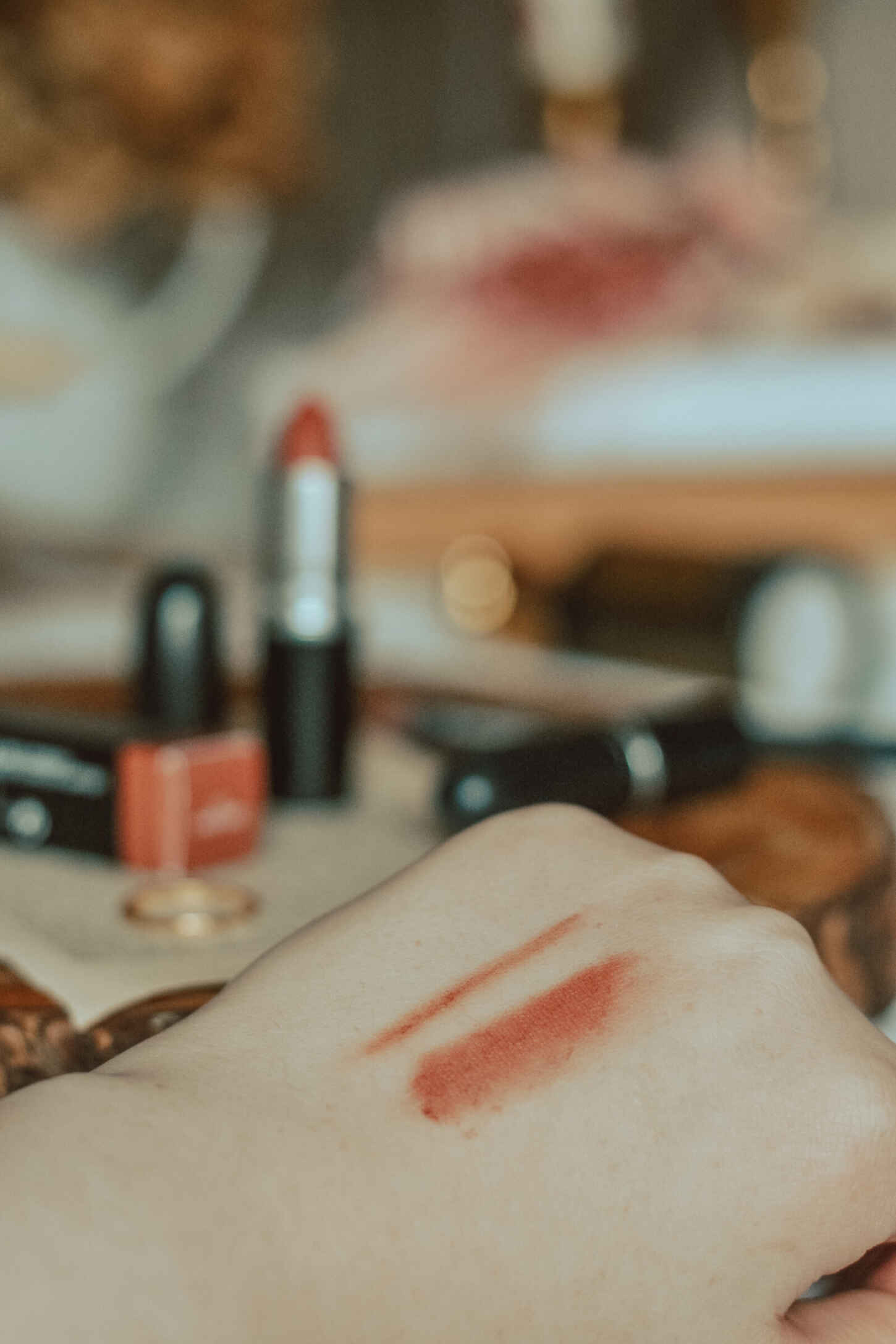 The creamy lipstick is warm tones with a rosy brown tone to it, ideal for all skintones, which is one of the reasons it's been so popular. I often find that other nude lipsticks on the market are too pink, too cool or simply too dark for my paler complexion, but Velvet Teddy is just right.
A light application smudged with a fingertip offers a barely there, balmy look, or go in with the bullet for an intense, rich colour payoff that lasts for hours. The highly pigmented lipstick is pretty long wearing, lasting around 10 hours without any flaking, feathering or faffing. It feels moisturising on the lips and I've never found it to be dehydrating – it just requires some touching up if you're going straight from the office to post-work drinks.
I've always found Mac's Velvet Teddy to be blendable and wearable, working well with any makeup look and always making me feel like I've added the finishing touch to my look. I often use the remains of my previous tube as a blush, too, to make sure I get the most out of it.
Read more: Liz Earle Cleanse and Polish Hot Cloth Cleanser & a British beauty icon | AD
I've worn Velvet Teddy for almost every occasion – from weddings and funerals, to graduation and gigs. It's amazing for every day wear, providing beautiful coverage, finish and longevity, and that's why it's earned its cult status in the industry.
Mac Velvet Teddy is the must-have nude in everyone's cosmetics bag – I just don't feel like myself without it.