I'm the kind of person who lives my life with my phone in one hand and laptop in the other – it's part and parcel of being a journalist whose internet-related hobbies include blogging, photography and watching videos of cute dogs on TikTok.
The world wide web is amazing for connecting with friends and family – you only have to look at the fact Jake and I were separated for months during the pandemic with little more than FaceTime to communicate. But I'll also be the first to tell you it can be an absolute cesspit too, having received rape threats, trolling and abuse just for doing my job.
Now, Britain's Got Talent sensations Diversity new show 'Connected' explores the idea of relationships and global internet access through the medium of dance, music and rap, highlighting the highs and lows of the devices we use day in, day out.
Ashley Banjo said: "After such unprecedented times I didn't know if we'd actually make it, but here we are and I am more excited than ever. The idea of being connected is something that's fascinated me from a human, creative and scientific perspective for years."
From the opening number, the 15-strong team of professional dancers completely captivated the audience so much so 99 per cent of the audience forgot their phones existed – the other 1 per cent were filming it on their mobiles, and you kind of had to laugh at the irony.
Mitch Craske and Perri Kiely were 13 years old when their crew won Britain's Got Talent in 2009. Many people will remember their little baby faces as they were thrown and flipped around the stage by Jordan and Ashley Banjo. Now, the 26-year-old men continue to stun fans with physics defying flips and tricks, but are far from the tiny teens introduced to the world on the talent platform, but just as lovable in character.
Fans can expect nothing less than expertly executed choreography intelligently crafted by the brilliant mind of Ashley Banjo, with mesmerising visuals and a series of fun and unnerving props.
Any dancer will know how difficult it is to dance with a chair, but Diversity make it look effortless, much like they do with exercise balls, drones, hoola hoops and hoverboards.
The Connected production explored consumerism, memes, viral videos and virtual reality through drill music with some serious 90s and 00s nostalgic tracks, from Missy Elliot to Ciara. But the tour also touched on other important issues too, like sexuality and inclusivity.
One of the biggest, most memorable moments was the recreation of Diversity's 'controversial' Black Lives Matter performance. The initial performance on ITV's Britain's Got Talent in 2020 received nearly 30,000 Ofcom complaints from viewers, after the murder of George Floyd shook the world.
The emotive piece reflected on events from 2020, referencing the coronavirus pandemic and racism around the world.
It felt a real honour to be able to watch this four-minute piece live, and it really caught a lump in my throat as I fought back tears in the theatre. It was a beautiful but eye opening response to the horrors that the Black community face on a daily basis, so powerfully portrayed by the talented group.
A later video showed the groups elation at winning a BAFTA for the must-see moment, and you could feel the joy vibrating through the room. But there wasn't a dry eye in the house when Ashley opened up about his experience of parenthood in a pandemic, welcoming his second child into the world in March 2020.
Read more: Review: Mamma Mia! the Musical at The Regent Theatre
Ashley filmed the first month of son Micah's life to share with his family, who would not be able to watch the little boy grow as a result of lockdown restrictions, and audiences got to witness the moment Ash and Jordan's mum watched that video for the very first time, which was extremely moving.
Other segments of the show are much more lighthearted, think big bear costumes, pink tutus and a silent movie Charlie Chaplin skit, Nathan Ramsay brings more sass than an episode of Ru Paul's Drag Race, but it's the final piece of the first act that falls somewhere between Dreamboys, Step Up and Tom Holland on Lip Sync Battle.
The chemistry between the dancers on stage is great to watch, and having danced with them back in 2016, I can confirm they really are one big family. Jordan Banjo keeps his brother humble with quick wit, and other impromptu parts of the show give a glimpse of what a day in the life of Diversity is like. Chaos, fun, and heaps of respect for one another.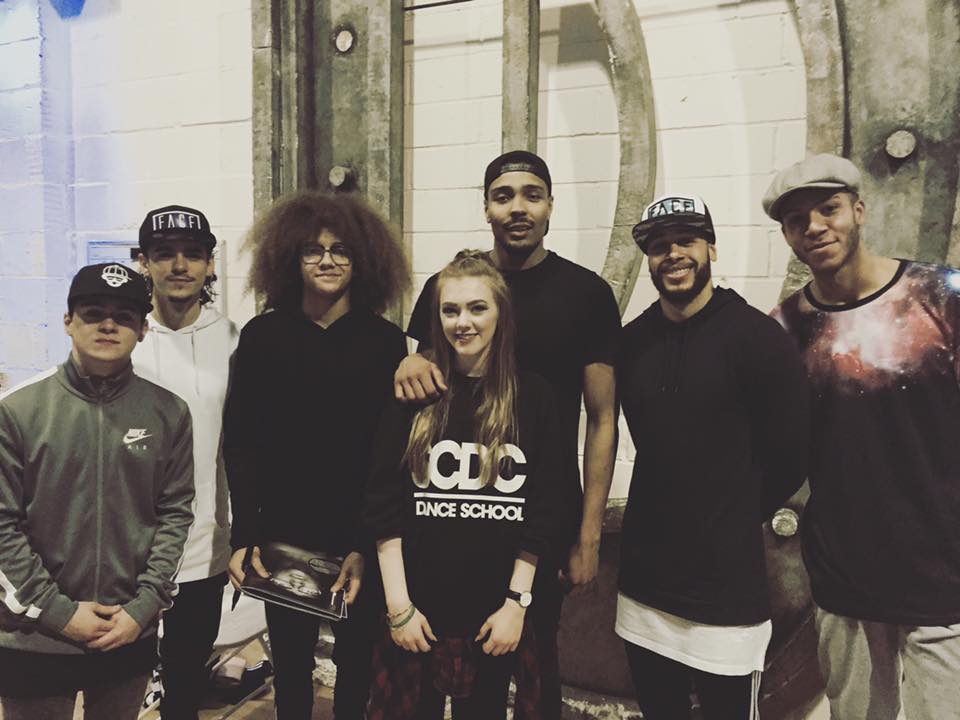 Connected is a tour that leaves you walking away thinking about your screen time and social media usage, but also how technology can be used for the better – to create unity and hope in what feels like the darkest of times, and create conversation and engagement around the most important issues in society.
Diversity's Connected is at The Regent Theatre until Thursday, May 26 before heading to Bournemouth, Brighton, Oxford, Belfast, Dublin, Bristol, Ipswitch and Stockton.