After a challenging few years, gig goers, festival fanatics and music lovers are itching to get out to concerts and festivals, with musicians desperate to get on stage and perform. And despite Tramlines being one of the very few festivals able to go ahead last year, they kindly allowed ticketholders who perhaps hadn't bee double jabbed yet, or didn't feel comfortable in such a large group setting, to roll their tickets over to 2022.
Tramlines Festival organisers have been working hard to put together an exciting weekend of big name bands and artists after one cancelled festival in 2020, and a slightly scaled back event in 2021. They announced their 2022 line up back in November, telling fans: "2021 was one to remember and we can't wait to be partying with you all again. Your support over the past 2 years has been incredible, so we thought we'd give you the Line-Up a little earlier than usual."
On Wednesday, November 12, Tramlines HQ revealed a line-up of over 30 artists set to take to Nulty's Main Stage, T'Other Stage and Library Stage at Sheffield's biggest party.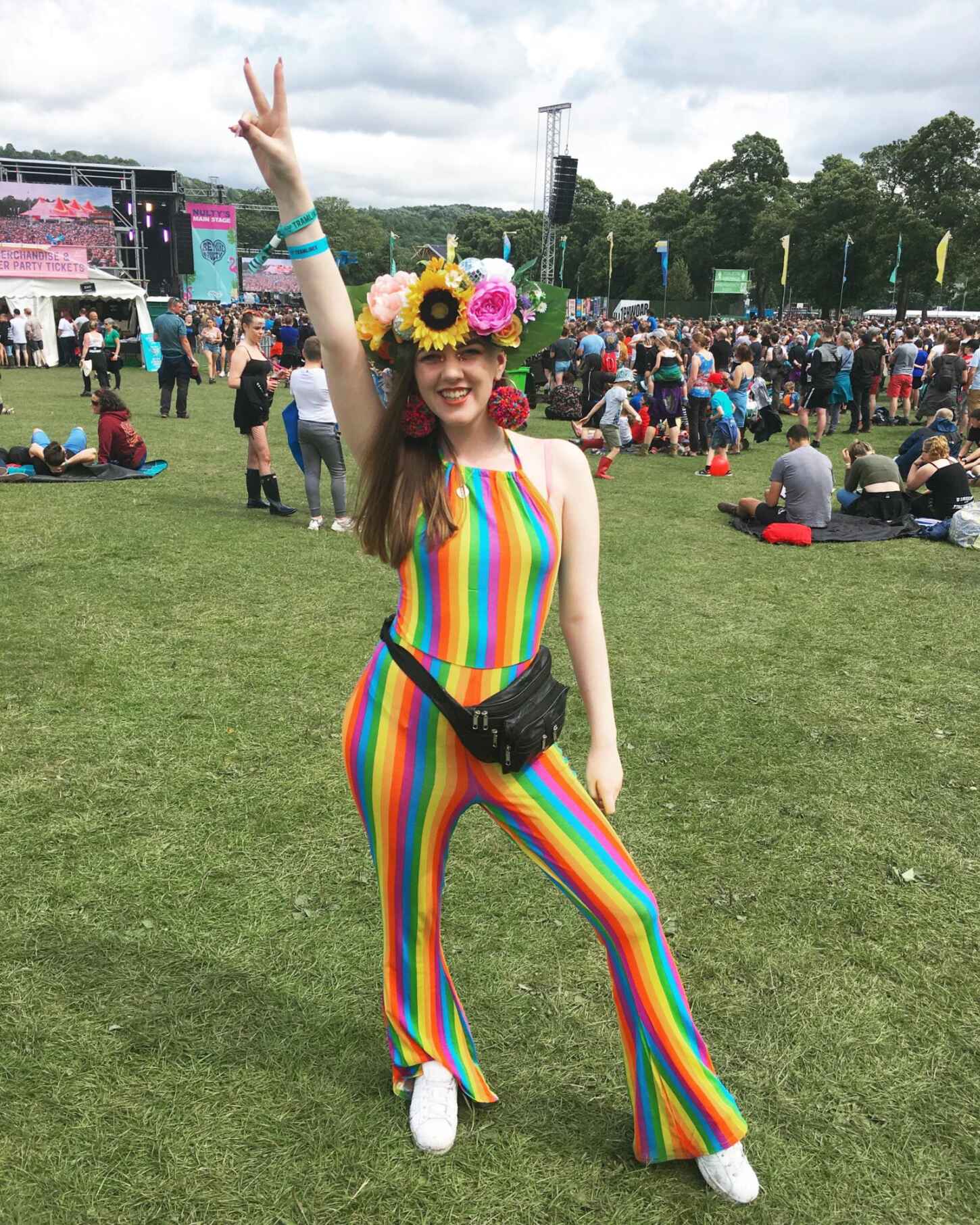 Tramlines is my favourite festival for a number of reasons. It's a no-camping festival, the street food is amazing, the bars don't get rammed, tickets are cheap, the line up is mega, the stall holders are lovely and it's the cleanest festival I've ever been to – plus even when it rains, the site doesn't end up too muddy, either. It's an incredibly family-friendly event, and I've never seen so much as a scuffle. There's plenty of room to distance yourself from other revellers, and it's a genuinely amazing atmosphere – those are just a few of the reason it earned itself the title of Best Metropolitan Festival in 2019.
We had secured tickets for the 2020 event, which was postponed as a result of the pandemic. On the bill, the likes of Catfish and The Bottlemen, Madness and Ian Brown were set to play the Yorkshire festival – this year, we're looking at some huge names like Kasabian, Sam Fender and Madness. I love that Tramlines not only offer huge acts on their bill at low ticket prices, they also seek out the best unsigned and emerging talent from across the UK, like Lottery Winners and Sheafs.
I photographed the festival in 2018 and 2019, shooting the likes of Noel Gallagher, Johnny Marr, Miles Kane and The Courteeners. There's loads to look forward to at Tramlines 2022, so let's take a look at the line up.
Here's who I'll be making sure to see at Tramlines 2022:
Sarah Nulty's Main Stage
Naturally I'll be spending a big chunk of my time at the Main Stage, named after Festival Director Sarah Nulty, who sadly lost her life in 2018. Sam Fender will be headlining the Friday night, followed by Kasabian on Saturday and Madness on Sunday. James, The Vaccines and The Wombats are also set to perform, bringing some noughties nostalgia to the lineup, with Reverend and the Makers back after having a year off in 2021.
Everly Pregnant Brothers are always one to watch and spread joy and laughter across Hillsborough park, and I'm looking forward to catching sets from Declan McKenna and Sports Team too. But it appears Tramlines have a few tricks up their sleeves with special guests too, hinting at something extra during The Coral and Shed Seven sets.
T'Other Stage Live
T'Other Stage is set to be a huge party, and I'm looing forward to watching Lady Leshurr, who's seen a huge amount of mainstream airtime in the past 24 months. Kelis will be bringing all the fans to the yard on Sunday, alongside Becky Hill and Scouting for Girls. Saturday seems a day for S's, including Sigrid, Self Esteem and Sheafs, but the biggest crowd will no doubt be for Eurovision hero and national treasure Sam Ryder. Tramline's very own space man.
T'Other Stage Comedy
I love the comedy stage at Tramlines, with hundreds of people sitting cross-legged on the floor like they're in a school assembly. Jason Mandford is one of the biggest names to appear on this years' line up, as well as Russell Kane. I'm thrilled to see a few female comedians on the bill too, and I'm planning on checking out Lily Phillips on Sunday afternoon.
The Leadmill Stage
The Leadmill stage is named after the Sheffield music venue that's been the beating heart of the local music scene for over 35 years, providing a platform for bands who have gone on to 'take over the world'. The Leadmill's stage at Tramlines will feature bands from the very best of the local scene, so it's important that, even if you've not heard of them, you go and check them out. April, Yard Act, Lime Garden and Crawlers are just some of the acts on the bill who we could see on some of the bigger stages across the UK festival scene in years to come.
The Open Arms
2021 saw the unveiling of Tramlines' very own pub, The Open Arms, so I'm really looking forward to experiencing this for the first time. Tramlines said we can 'expect booze, food, a Speakers Corner takeover, weird and wonderful Cabaret, DJs and 100% certified good times'. Speakers Corner will feature UK poets and spoken word artists, with evening sets from the likes of Hip Hop Karaoke, Barrioke with Shaun Williamson (yes that's Barry from Eastenders) and musical bingo.
You can 100% count on me being at the ABBA Party, and Club Tropicana too, The Girl Power Experience sounds really fun, and I'm hugely intriqued by Old Dirty Brasstards.