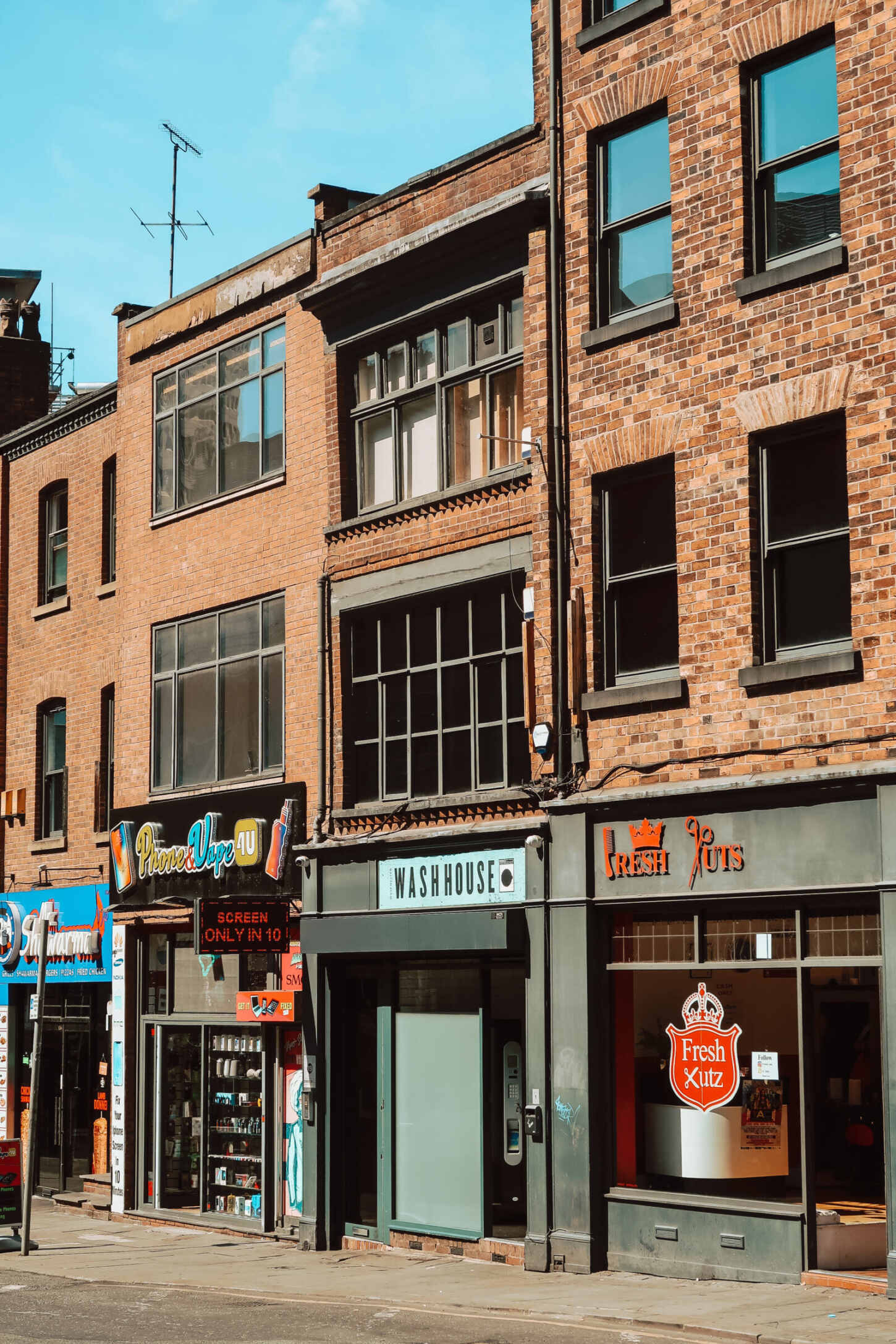 Nestled between a phone repair shop and a barber shop with 'clean fades with great prices' you'll find a small and unsuspecting laundrette called The Wash House. However, head in with your basket of whites and delicates and you'll struggle for service, as the venue absolutely 'don't cater for all of your laundry needs and more'.
That's because The Wash House is one of Manchester's best speakeasy hidden bars, where pre-booking is essential – if you can find the phone number – and if you're name's not down, you won't make it through the faux frontage, which houses two washing machines, a box of Daz, some decoy laundry and an old school telephone.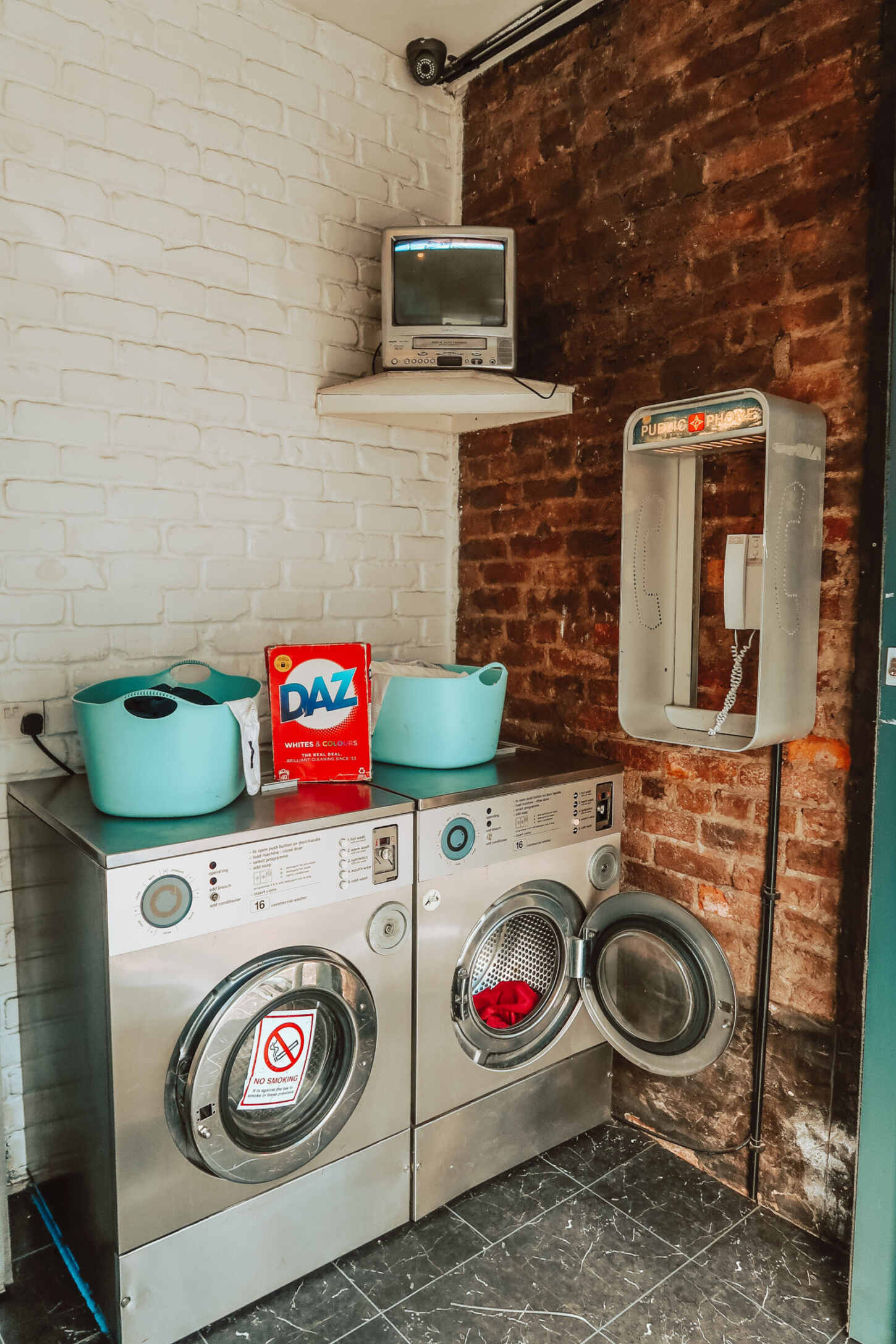 In fact, the laundrette is so realistic that people were actually turning up with bags of dirty clothes before realising that it was all a ruse. One woman even went to Trading Standards, which forced the bar to change the description on their website, which now reads: "Our friendly staff won't take care of your washing and it's probably best not to let them loose near a washing machine. But, whether you are a local resident or a student, or passing by Manchester, drop in and give us a spin."
Upon entry of the mock laundrette, a member of the group should pick up the phone and explain they're here to wash some laundry. The first rule of Wash House is that you don't talk about the Wash House, so don't tell anyone nearby that it's really a boozer, and here – we'll keep it just between us. On the phone, you'll be directed to one of two secret doors – one hidden behind a huge tumble drier, the other tucked behind a vending machine. We headed through the Narnia-style door and up the stairs to the dimly-lit bar with its leather booths, wood-panelled bar and alternative cocktail menu.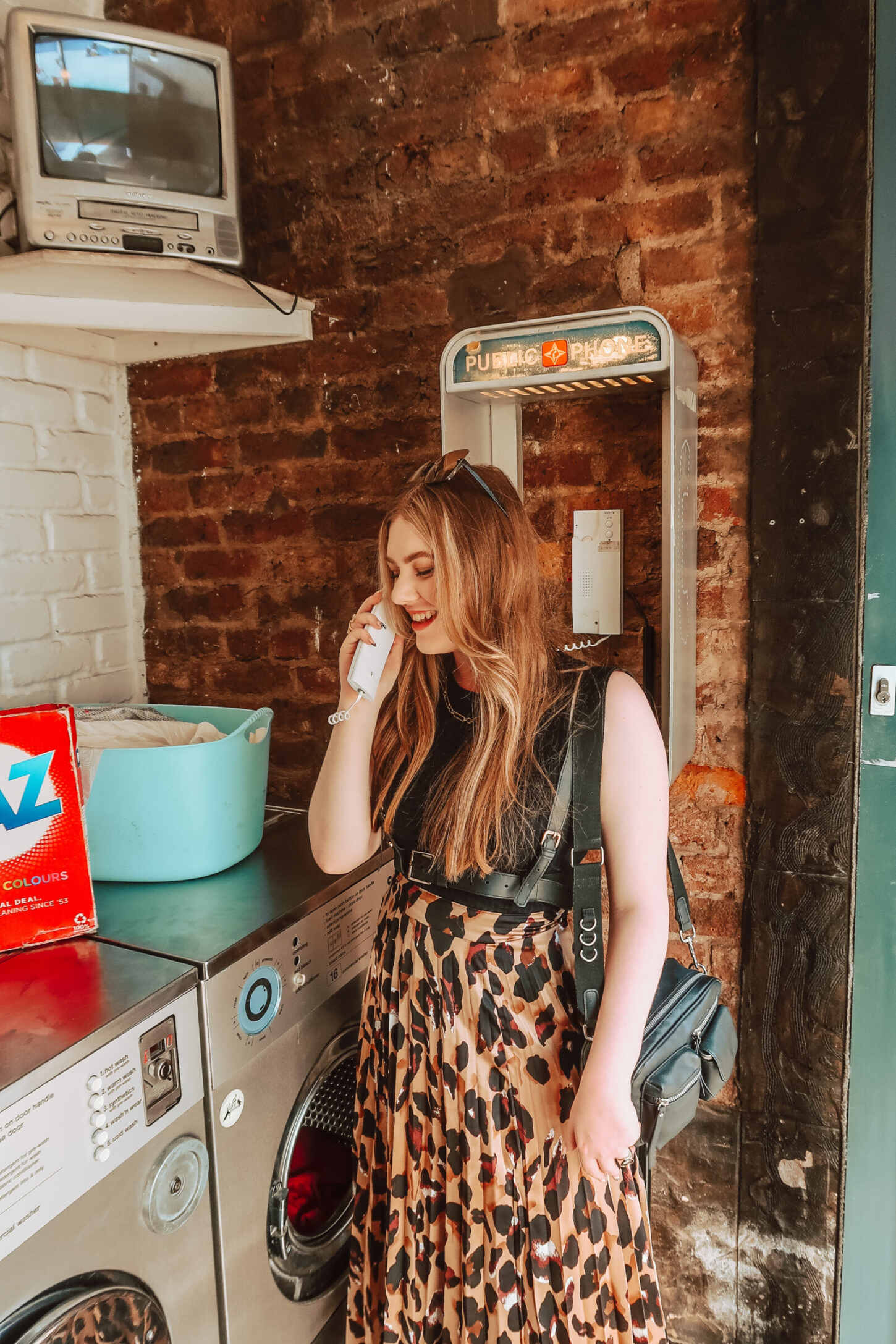 We were seated in a cosy, orange corner booth and the server talked us through the menu, which starts off pretty wacky, and gets weirder the deeper you dare to go. While we perused the menu, we grabbed a house shot of apple and strawberry sour to wet our whistles ahead of the chaos that was to come.
Read more: Nine things to do around Deansgate, Manchester in just 24 hours
For the first round, we ordered a Soft-Brexfast, Hooligan Mother, Winner Winner and a carnival-themed drink I, for the life of me, can't remember the name of. My Soft-Brexfast is a Wash House classic, made with Cocopop vodka, Benedictine and Mozart Dark Chocolate Liqueur – think extra boozy, chocolate Bailey's. And the thing with The Wash House is that each of their cocktails comes served with a fun accompaniment, so this breakfast-themed cocktail came with a bowl of Coco Pops with a vanilla foam, meaning you can eat the cereal and slurp your drink through the straw, or pour the cocktail into the bowl and enjoy!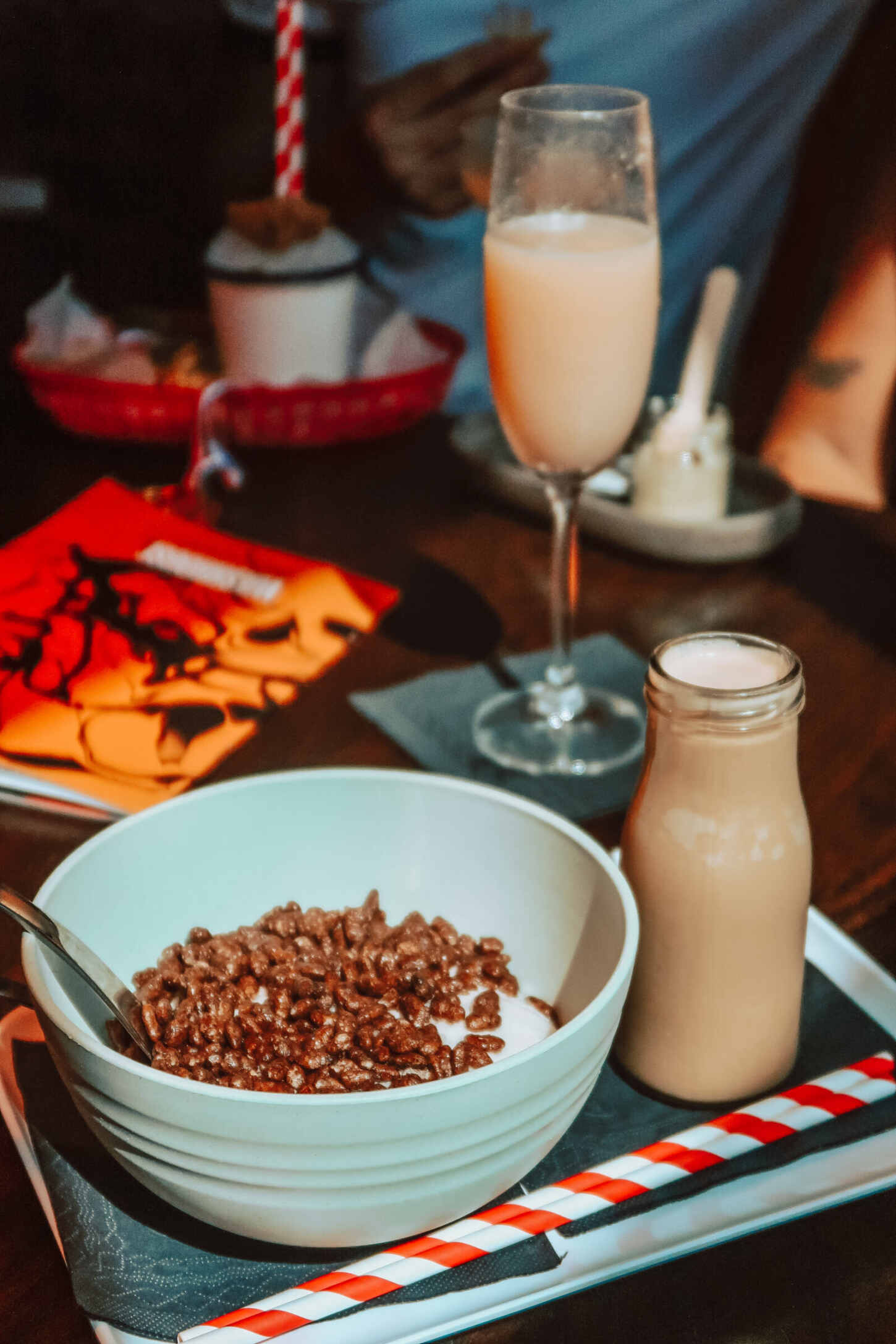 Karl's Winner Winner was made with chicken infused whiskey, parsley liqueur, apple and Benedictine, served with a side of fries and chicken skin crackling, while Mel's Brazilian-themed tipple came with rice paper wax strips and a chocolate wax pot.
Ahead of Jake's drink arriving, he was arrested by the server, who took him to go and get his mugshot taken on a Fujifilm instax, which was later pinned to his drink.
There was a really friendly vibe in the bar, with banter between tables as we peeked at each other's drink choices as we wondered what to get next.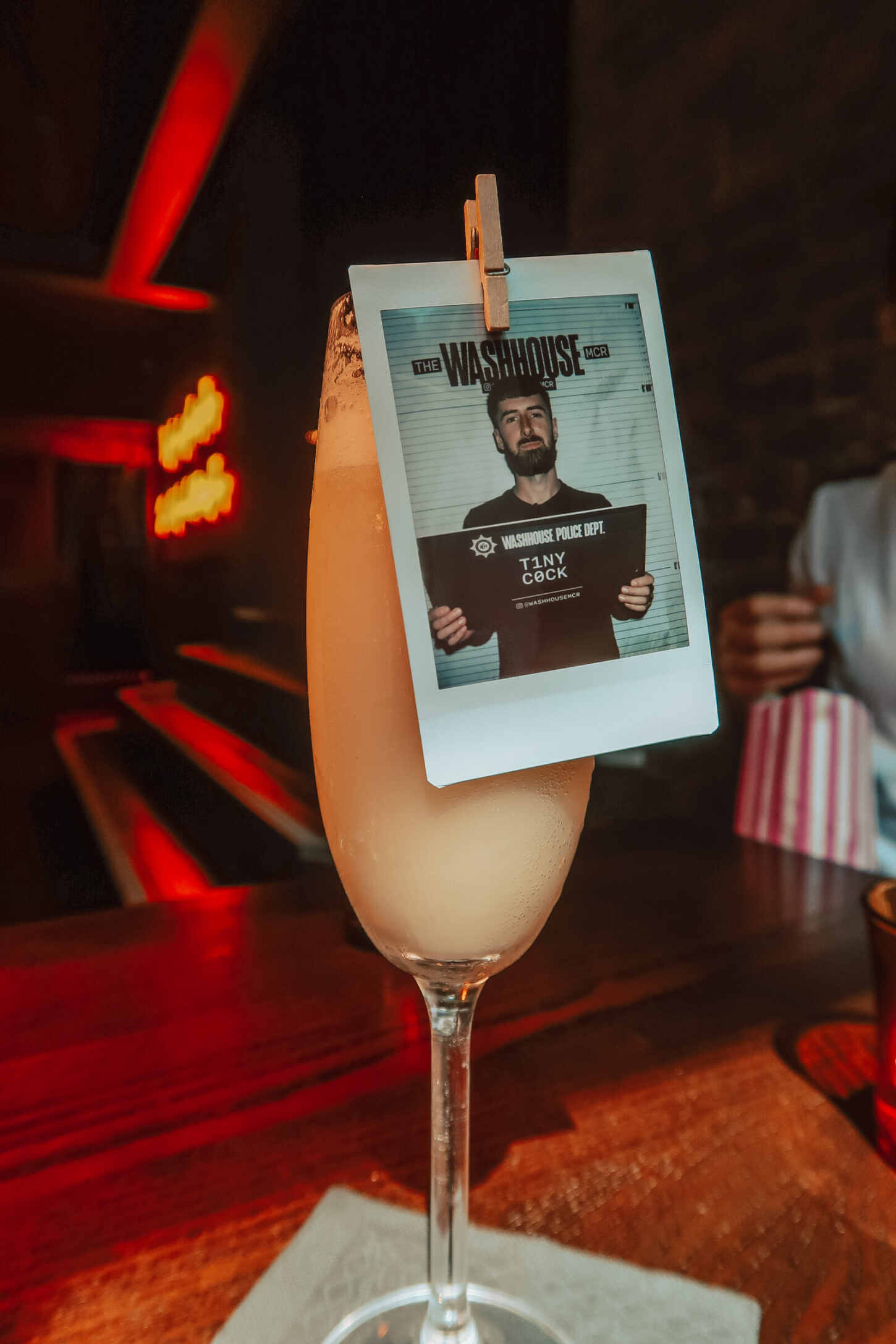 Some of the options are really bizarre, with one even having beef in it – they certainly get points for inventiveness. But the best part is that if your drink arrives and you really aren't a fan, you can swap it out for another, free of charge.
Cherie cobbler came served with a jam scone and while Top Shelf Sour was enjoyed with a Turkish Delight and fruity nibbles. Jake went for a Tartan Tiki which was fruity and quite earthy, while my 'I know a prick when I see one' came in a terracotta pot with a cactus that you're advised not to pinch.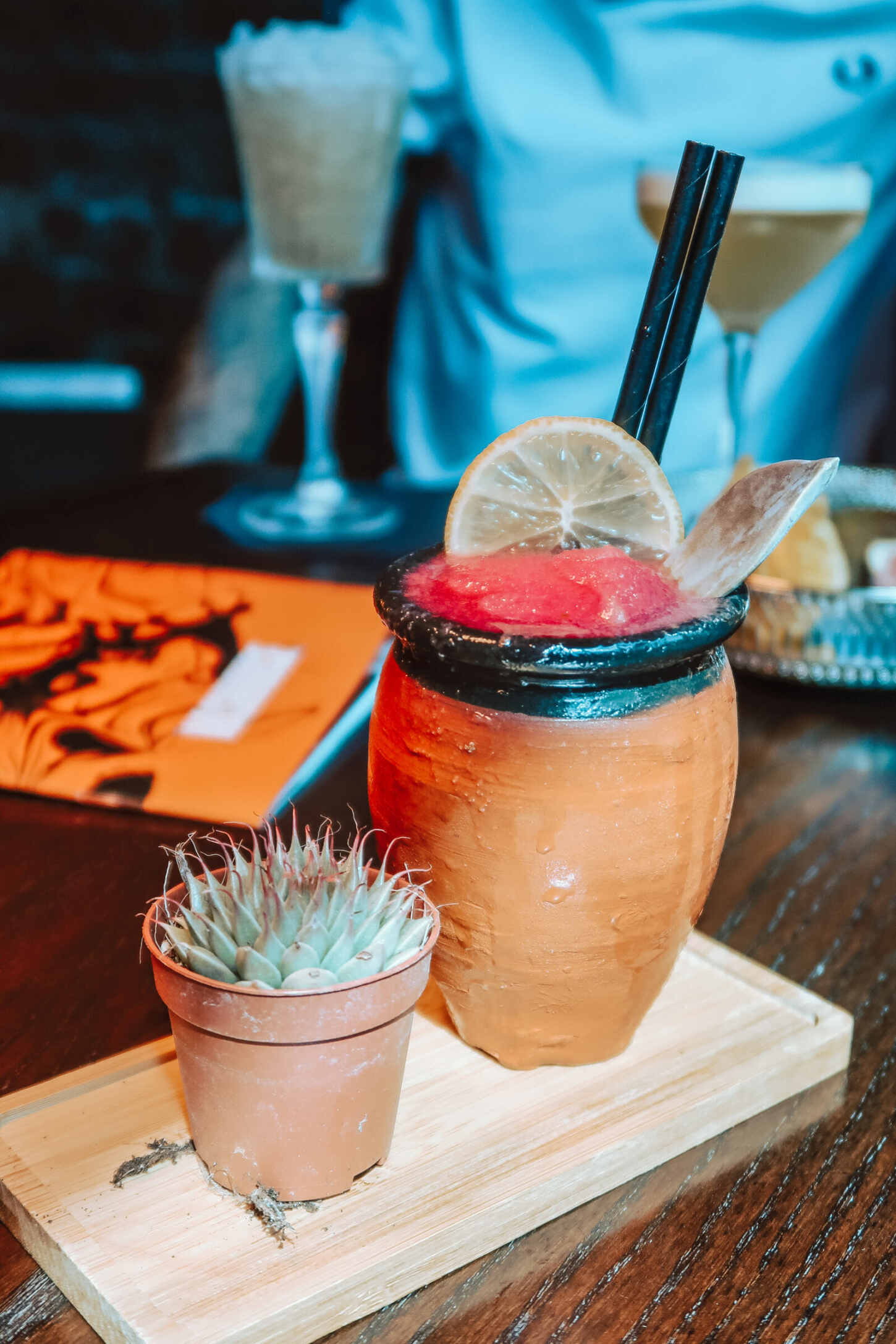 The staff are really knowledgeable on the menu, and if you're not sure what you'll like you can tell them, for example, 'I like gin-based, fruity cocktails' and they'll be able to suggest a few you may enjoy from their unconventional menu.
The cocktails are definitely on the more expensive side – you're talking £13-15 a drink, so you'll want to go in with an idea of how much you want to spend. However, for the fun, experience, presentation and flavours, it's worth the money. Especially seeing as they'll replace your drinks if you don't like them. Another thing to note is that there is a discretionary service charge on the bill, which you can choose to keep, remove completely, or reduce to what you see fit.
It's well worth exploring the rest of the bar while you're inside, too, discovering hidden washing machines, a secret slide, and a big red button in the toilets which you absolutely should not press…
It's safe to say that we had a great time 'doing laundry' at The Wash House, and we'll definitely be booking in for a spin again soon.