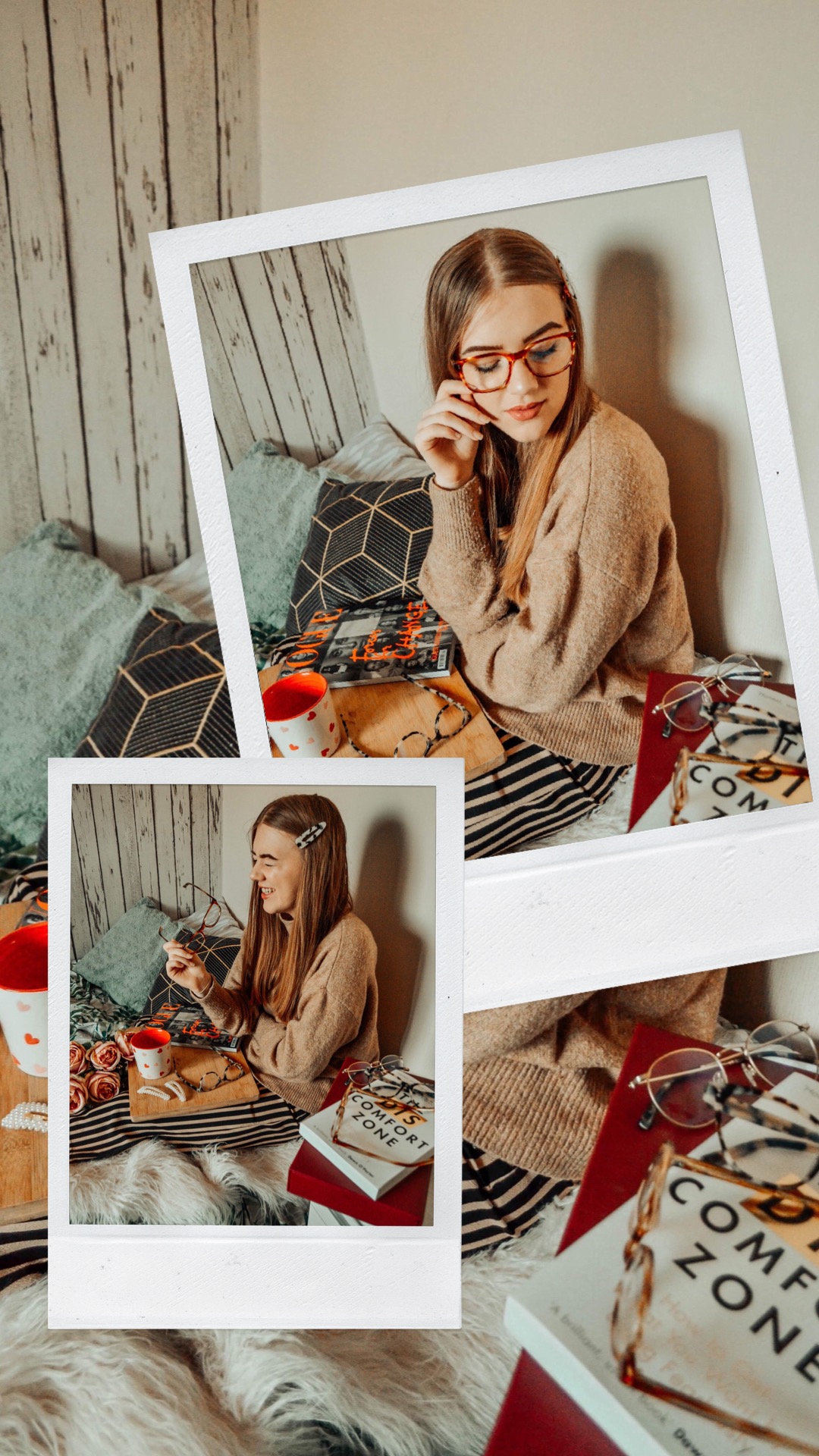 I have been gifted products for this post.
Last year when I discovered my six month old puppy had eaten my prescription glasses, I was gutted, skint and frankly, squinting at the computer screen 90% of the time.
They were only about a month out of their warranty, so Boots wouldn't replace them. They offered to reglaze them for £90, but that what double what they had cost me in the first place. I had offered to buy a brand new pair for around £50, but the frame I loved was out of stock. It's a good job Frank is cute, let me tell you.
So after a year of on and off searching for frames and making do with another my spares, I was starting to give up. I didn't just want any pair of glasses, I wanted the pair that made everyone stop and say 'oh wow, I love your glasses – where did you get them?'
I stumbled upon Bloobloom via their Instagram sponsored posts and instantly fell in love with their frames.
Ordering online, I used their home try-on service where I could select five frames to try on for five days. This is totally free, so there is no commitment to purchase which I thought was brilliant.
The parcel arrived and inside was a burgundy leather-look box embossed with 'Bloobloom'. It was lined with blue velvet material holding my five chosen frames. It was a really beautiful design that clearly a lot of care has gone into creating for the brand to curate a luxe service at home.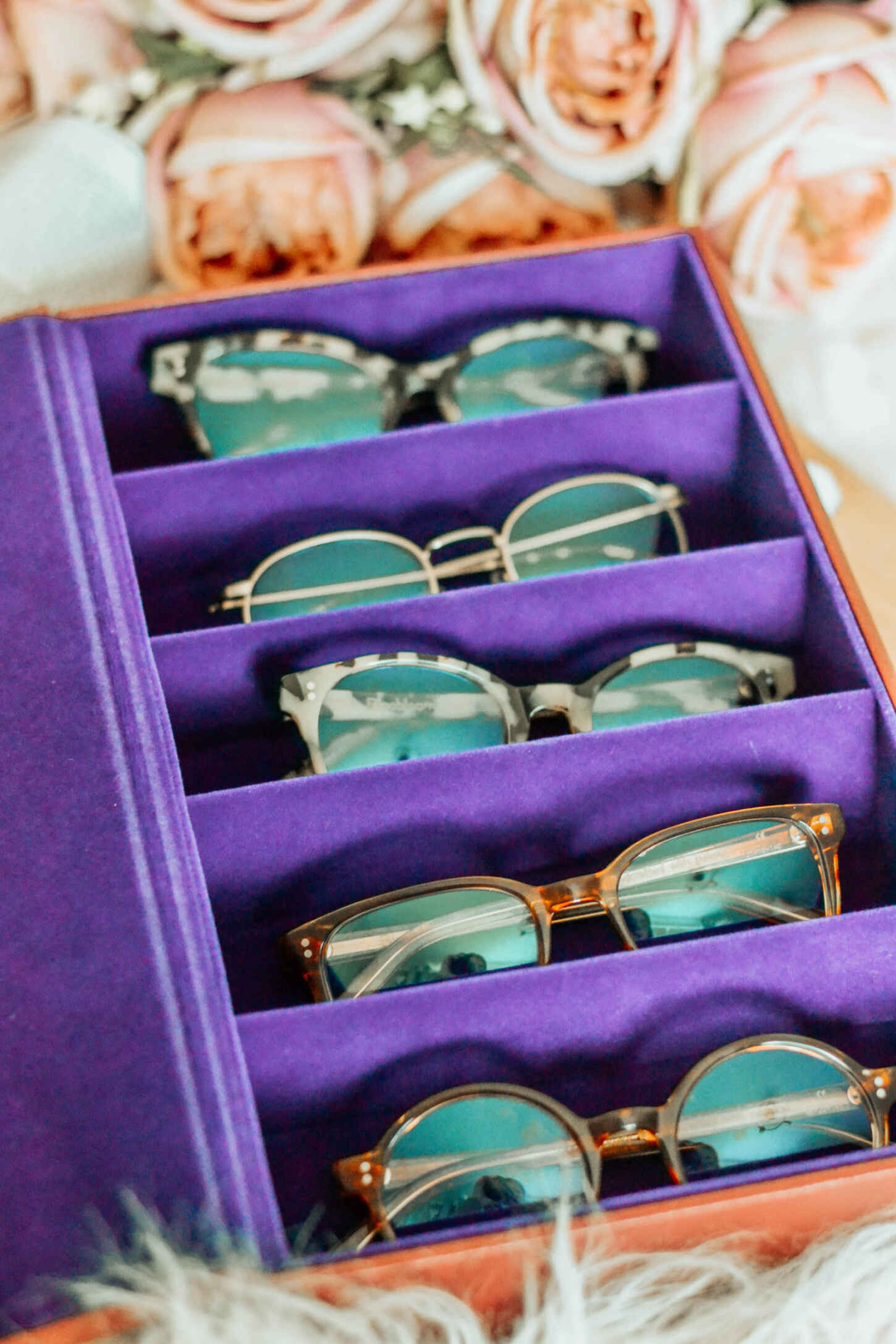 These are the frames I selected from Bloobloom and what I thought about them. You can view my unboxing at try on IGTV below, too.
Bloobloom: The Ballerina in Diorite
All of the Bloobloom frames make a statement, but The Ballerina is something else. I love tortoise shell, as my previous glasses were in the pattern, but I love how these are black and white instead of the classic brown pattern.
I love the design and the shape, but found them a little too big for my face. The subtle cat eye style is gorgeous and black and white would easily pair well with any outfit.
Bloobloom: The Daydreamer in Silver
These simple frames reminded me of my friend Tamar, who wears a similar style. Those of you who follow me on IG messaged me to say you loved this pair, but personally I don't think they suited me as well as others. Tamar pulls them off so well, and I think I had my heart set on something a little bolder.

Bloobloom: The Londoner in Diorite
These were instantly my favourite when I pulled them out of the box. I loved all of the glasses but the second I put these on, something just clicked. When you know, you know. I used to spend hours sobbing in Specsavers as a child, because nothing ever felt right – but these did.
I ordered The Ballerina in Diorite because I adored the pattern, and the same goes for The Londoner. There is something so chic about these specs that make me feel super sophisticated, so I think these will be the pair I get my prescription put in to.
Bloobloom: The Lover in Honey
The frames that Frank ate were a similar shape and colour to The Lover, and whilst I do really like these frames, I wanted to move away from my old style of glasses and go for something different this time around.
I would definitely have selected these if my old glasses weren't so similar, and the colour is just super dreamy.
Bloobloom: The Visionary in Honey
I love a round frame, but I don't think I could pull these off for everyday wear. Someone far cooler than me certainly could, but I needed something a little more wearable. In the same colour as The Lover, I thought the honey shade was lovely and could be worn all year round. However, The Londoner had won my heart over.
Each frame comes in a selection of different colours, from pinks and whites, to honey and blues. They are beautifully unique styles and various designs to fit different face shapes.
Check out my IGTV below to see my unboxing and try-on!