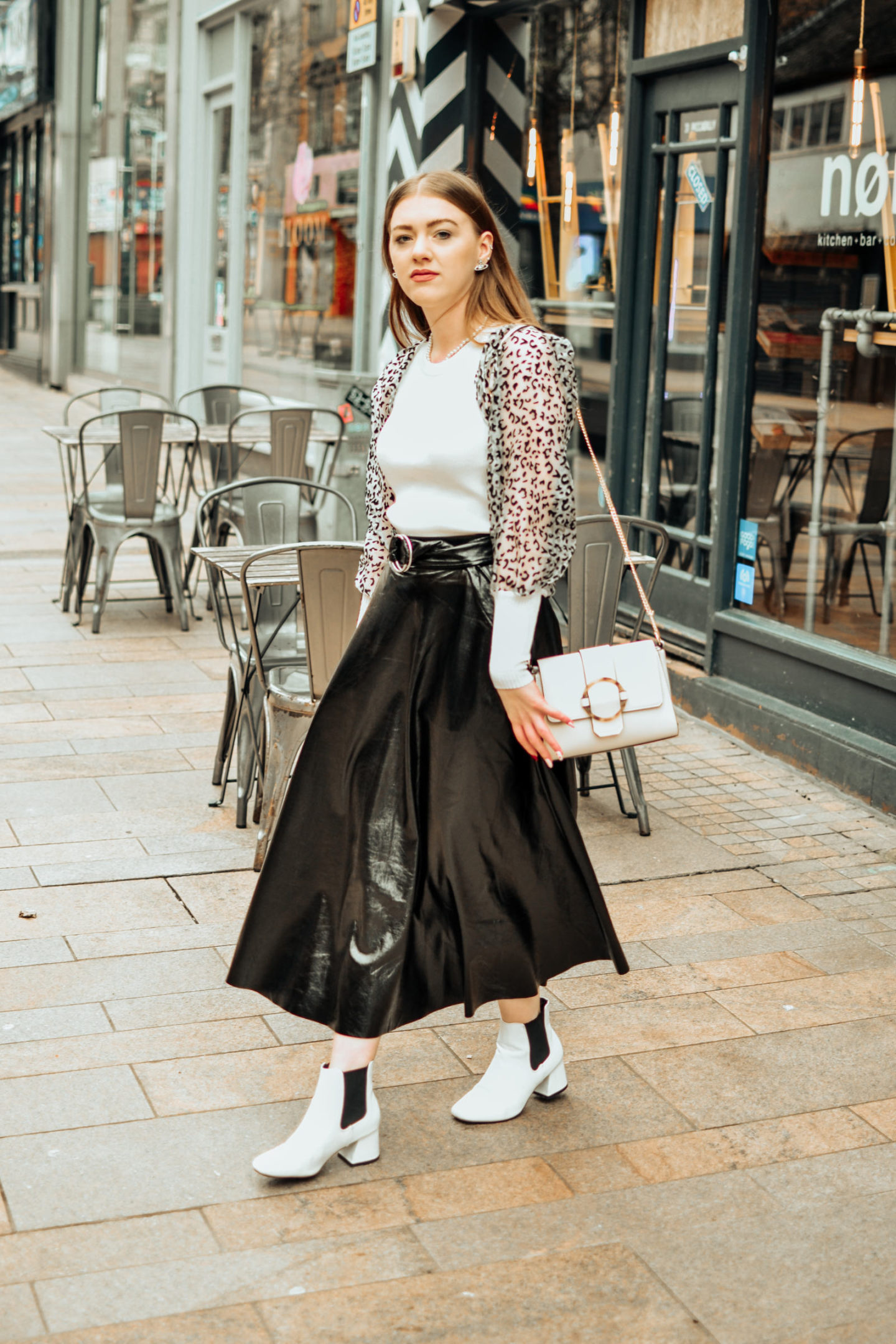 I can't even begin to tell you how many items of clothes I have bought in the past two years and only worn once – hell, if I'm being honest, some still have the tags on. Wanna know why? I was saving it for best. How familiar is that?
But the funny thing is, 'best' never came. I would by an outfit and mentally dress myself in it for an event four or five months down the line. It would come round to Valentine's Day, or Christmas, or an awards night, and I would either buy something new, or wear something else, promising to wear it for the next 'best' occasion.
So many times I would spend that little bit extra on a piece of clothing – more than I'd usually spend – and then tuck it away in my oversized wardrobe for a special occasion. I've got enough 'best' outfits to be invited to a wedding every weekend for the rest of the year and not repeat so much as a shoe.
But why are we spending our hard earned cash on clothes and not wearing them? Why do we not want to look and feel our absolute badass best selves every single goddamn day? This vinyl skirt I'm wearing – this would typically have been reserved for 'the right time' – but on this chilly March morning, I decided that a trip up to town for a potter about was the right time.
Carpe Diem – seize the day. Why do we subconsciously tell ourselves that today isn't a 'good enough' day to wear that outfit? Every day is good enough for your best clothes. Don't get me wrong, I'll be the first to call a Sunday pyjama day – but I also feel 1000 times better if I put a bit of makeup on and throw on a sassy outfit. Looking and feeling good actually has a major impact on my productivity.
Back in February, I looked at a skirt hanging up on my wardrobe with the tag still attached. It was a vintage 70s real suede midi dress – incredible quality and condition. I had bought it last August and I'd been saving it for best – but a switch in my head flicked and said: "Screw it. Make today 'best' – there's no time like the blooming present after all! Bloody wear it today" – and so I did just that.
I can't tell you how amazing I felt the day I decided to wear that skirt. One of the reasons I was saving it for best, was that I was fearful of it being ruined. Fearful that what if I wear it too much and it gets wrecked? There's not a single other one of these in the country and I'll never get anything the same again. If that were the case, then I might as well just turn my wardrobe into a vintage museum and wear nothing but gym leggings and a baggy tee.
The fear comes from the fact you feel that the more you wear an item, the more you'll have to wash it and then the more worn out it will look – but actually, if you're taking good care of your clothes and following all your washing instructions, chances are you'll be fine. The bottom line is that you should be wearing our clothes – not locking them in a proverbial Perspex box like Joe Goldberg from YOU just to look at.
Another thing I'm still a little guilty of, but getting better at – I was not wearing clothes that I want to photograph for blog posts. I would plan an outfit in my head for a shoot, and not wear a single item until the day of the shoot. But busy schedules and rainy days meant that shoots get rearranged and cancelled and the shoot would get pushed further and further back. Sometimes I wasn't wearing my favourite cardigan for like six weeks – like if I wore it out before I photographed it, it might disintegrate into dust? I'm still curbing this very niche mental block, but recognising I'm doing it has helped me get over it, just so long as I put it back with the outfit in my little 'to be shot' suitcase so it doesn't get lost!
So this here blog post is your personal reminder to go and rummage in your wardrobe and Marie Kondo it. Look at all of your clothes and pick out the items you love, and the items you've fallen out of favour with. Sell, swap or donate the clothes that no longer serve you and start wearing the clothes you do love more often! You'll find that a) you spend less money on new clothes because you'll feel like you've got a new wardrobe, and b) you'll feel like you're bossing life every single day – and when someone coins you the office fashionista, you'll walk around with an extra spring in your step – trust the girl who's earned the title already.